" The mountain has left me feeling renewed, more content and positive than I've been for weeks, as if something has been given back after a long absence, as if my eyes have opened once again ".
― Richard Nelson, The Island Within
I couldn't resist using the above quote in this post - it perfectly describes my feelings after hiking in Babia Gora National Park.
At that time I felt a strong urge to go to the mountains. It was almost 2 months since our last trip to the mountains. That's a loooong time for me - I like hiking the best!
But we were busy with our wedding preparation and used every weekend for organizing nuptial stuff. Like every couple, we wanted our wedding to be a great event, not only for us, but also for the guests we invited. We wanted memories of our wedding reception to bring smile on our faces long after it ended. Did we nail it?
Anyway, free weekend finally came, so we didn't think twice and off we went for our first spring mountain hike, to breathe some fresh air, clear our minds and warm up before our challenging holidays in July (via ferrata honeymoon is coming, oh yeah!).
We chose Babia Gora National Park as our hiking destination. It's one of 23 National Parks in Poland and definitely worth visiting.
You can check its location on a map here.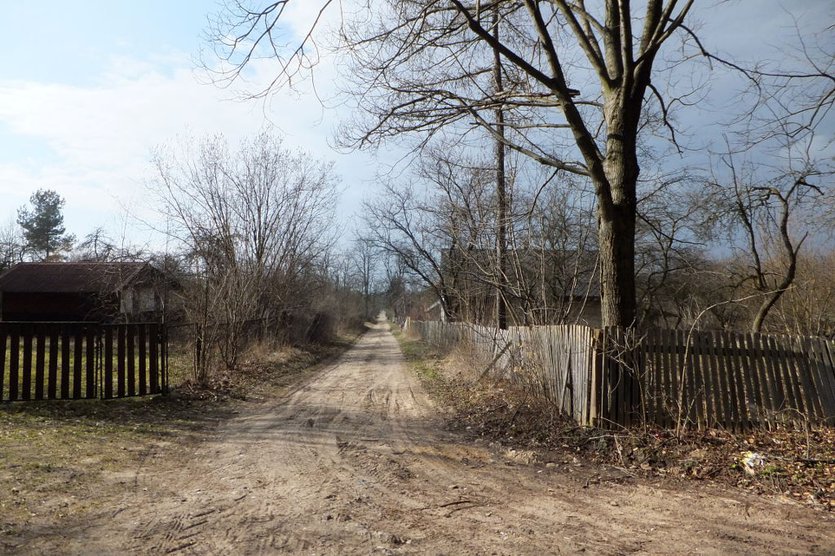 This picturesque area is located in the south of Poland, close to Cracow and Zakopane. In this National Park there runs the borderline with Slovakia - a few more hiking trails to explore abroad. 😉
Babia Gora National Park was created in 1954, and in 1977 it was added to UNESCO list of Biosphere Reserves. It's part of Beskidy mountains - mountain range in the southern Poland which is 600 kilometres long! It starts in the west in Czechia and ends in the east in Ukraine.
Beskidy mountains are true paradise for all kinds of outdoor enthusiasts - the variety of trails attract both families with children, experienced hikers and all people who are in need of beautiful landscapes, relax, peace and quiet.
Hikers, bikers, paragliders, skiers - they will feel at home here! The peaks aren't high, trails are wide, safe and well-marked, so Beskidy mountains are also perfect for parents with brisk youngsters.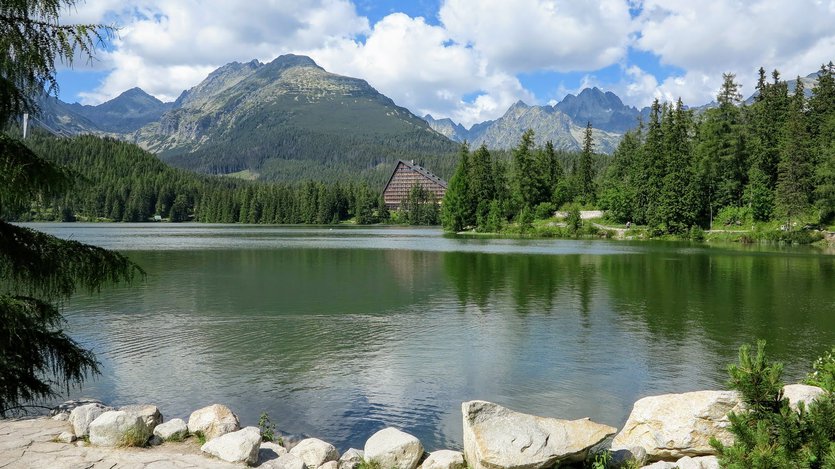 What's important to me, Babia Gora National Park offers amazing view of Tatra mountains. And we didn't even have to get to the highest point to admire the majestic snowy peaks - Tatra mounts were visible when we just got over 1500 metres. Fantastic landscape!

The highest peak in this National Park is Babia Gora (vel Diablak) - it reaches 1725 metres. It's also the tallest peak in Beskidy.
So, we decided to give it a try.
There are several trails leading to the mount. We chose the quickest one starting at Krowiarki Pass (1012 metres). The trail is very pleasant, but it gets a bit steep at some points.
After having a short break at the peak we decided to explore some more trails. The views from Babia Gora were wonderful, but it was cold and windy - strong wind smacking our faces made us left in hurry.
Actually, this mountain is infamous for difficult weather conditions, not only in the winter. Therefore, it's important to take some windproof clothes, even if it's hot summer day down in the valley. You can check what's important to take into the mountains in this post.
Then, we followed red trail to Markowe Szczawiny mountain hut (location here) and headed to our starting point Krowiarki along blue trail. The blue one is a pleasant forest path which can be done even with baby pram.
The whole hike is about 15 kilometres long - not that little, but the height difference isn't big. It took us about 7 hours, including break for horizontal sky contemplation at Brona Pass (here is the location). 😉
In general, the route we did is nice and easy and we liked it a lot - it's perfect idea if you're in need of active one-day getaway. The only difficult spot is stone run on the west side (blue-green-red trail), but I saw children who hiked it much faster than us.
If you would like to spend a few days in the area of Babia Gora National Park, then the best idea is to choose Zawoja village. Peaceful and quiet, close to hiking trails, cheap and with mountain view.
You can check available accommodations here:
If you're planning on staying in Krakow, you will find available hotels here:
There is one more thing which has to be said about hiking in Babia Gora National Park. It's safety.
The trail might not be that demanding and there are no chains or exposure points, but still it's the mountains.
The most important thing we have to remember about is the weather. On Babia Gora weather is very unpredictable and it tends to change quite rapidly. On the peak it's usually rather windy and in the springtime there might still be snow and ice on the trail. Proper mountain gear is necessary, especially if you plan to hike to Babia Gora in winter or spring.
Let's have a look at the below posts which will help to make your hike in Polish mountains safe:
---
How about you, does hiking make you happier?