Packing my rucksack is the least pleasant part of the trip. No matter how long will I think about the stuff, typically in the end:
my backpack will be heavier than I expected.
I'll have this burning thought at the back of my head that I forgot about something.
I'll put in or take something out of my backpack in the very last moment.
Yes, the above tend to happen often, so very often...
Of course, the content and size of our rucksack depend on the type and length of my hiking trip.
But still, there are some must-haves, no matter how long the hiking trip will last. There's also stuff which isn't obligatory in the mountains but worth to think over. I think balance is everything - I want to prepare well but taking all the possible things which come to my mind or which "may probably come in handy at some point" doesn't work for me. Heavy backpack doesn't really add much joy to my hikes.
What I consider absolute must-haves are:
1. Spare clothes
I always take something warm and something waterproof. No matter if it's nice sunny day - the weather in the mountains tend to change rapidly. Besides, high up in the mountains is usually cold and windy.
So, I always take polar fleece jumper or softshell jacket and rain coat. And the gloves - they came in handy so many times that they're now one of my best mountain companions. Summer one-day hike in low mountains is the only exception when I forget about them.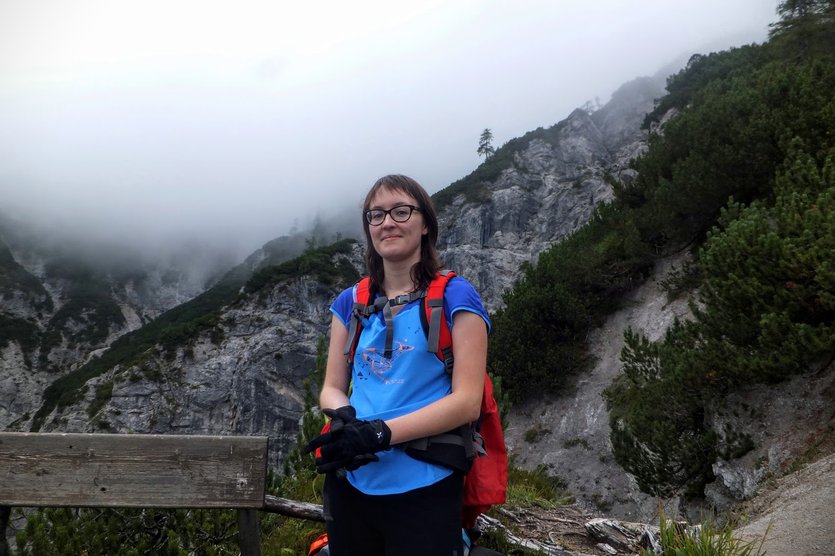 2. Map
I've always got this one with me, no matter how familiar with the area I am - sudden fog takes away all my confidence . Map's light and doesn't take much space - it's a priority when packing my rucksack. I like laminated maps the best - they cope well with wind and humidity.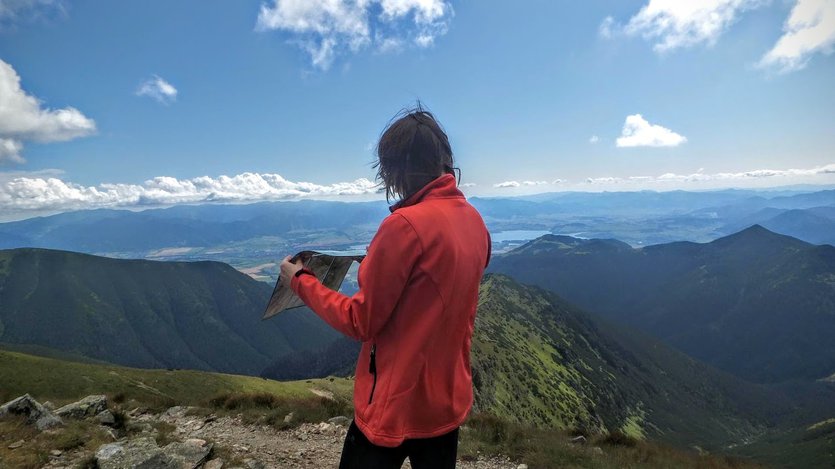 3. Food and drink
Dry and caloric food is a must in the mountains. We all need often energetic boosts while hiking . If you've got the option to eat in mountain hut, do it. Food served in mountain hostel is expensive but will make your backpack definitely lighter.
When it comes to water, enough just isn't enough - dehydration may have fatal consequences . We do need loads of liquids while mountain hiking - much more than on average "city day".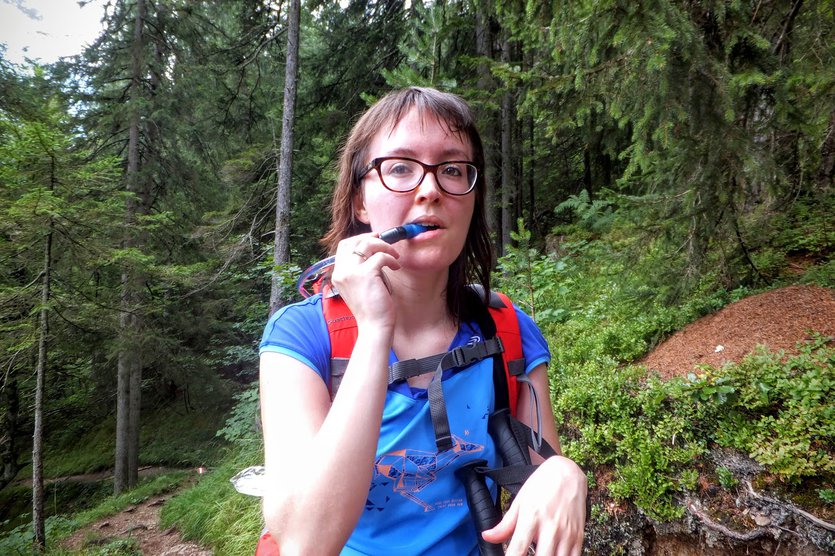 I can't afford drinking from the streams (unless I'm very high up in the mountains) so I obediently carry my water. I like sparkling water but choose still for hiking - sparkling drinks may increase our thirst . Oh, and the isotonic drinks - I don't like them very much but often drink them while walking - they hydrate better than pure water. Actually, it's good to add something sweet to your water so that it doesn't get out of you so quickly.
Obviously, when it's cold, a hot fruit tea from a flask does wonders.
Actually, there's also one more thing which I ALWAYS take - it's a water bag . It's sooo convenient to use! And it cleverly prevents you from dehydration - in the past, when I used to carry my water in bottle, I sometimes couldn't be bothered with all the fuss - stop, take it out, put it back, etc. I preferred to be thirsty rather than rummage in my backpack (sensible, wasn't it?). Now I don't have such issues and drink out of the pipe whenever I fancy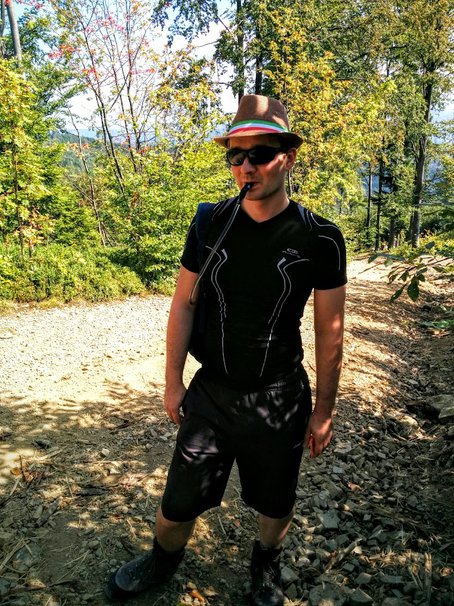 4. Headlamp
Another essential stuff. When I'm packing my rucksack and see it's already full and heavy, I often try to skip things. So, I'm sometimes tempted not to take headlamp. Fortunately, I always say to myself: "Joanna, you never know how long your hike will last . OK, you plan to get to the mountain hut 2 hours before nightfall. But what if you sprain your leg and will crawl slowly? Or admire views for too long? Or you'll simply be tired, have long breaks and night will come unexpectedly? Remember that pitch-dark evening when you were climbing down in Beskidy mountains and could barely see the tip of your nose even with the headlamp on? Come on, take it! It's light and small!".
5. Tissues
I blow my nose often (especially when I'm active - got no idea why) so can't imagine hiking without them 🙂 They're also my toilet paper.
OK, now a short list of stuff which is also useful in the mountains but optional - I very often skip some of the below, especially on short one-day hikes:
vacuum flask and metal mug
camping stove
water filter
soluble supplements (they're good for sugar craving and top up our vitamins and minerals)
waterproof backpack case (my valuable belongings need protection too!)
first aid kit (I NEVER use peroxide - it damages the tissue and leaves scars)
charged phone
power bank (smartphone battery lasts shorter than memory of yesterday's sneeze)
sun cream
sun glasses
helmet (useful in high mountains and also basic gear to hike via ferrata trails )
wet wipes
plastic bags (great for separating litter and used clothes from our precious stuff).
The above list is the result of my experience collected in the mountains - I made numerable mistakes during my hiking trips . And I'm still learning so if there's anything you would like to add to this list, feel free to comment below 🙂