Are you wondering where are the best day hikes in Europe?
Are you looking for an interesting European mountain region?
Do you wish to travel Europe cheap?
If your answers are yes, then you might want to visit Poland.
To discover the natural beauty of Poland at its finest, you should head to Tatra National Park.
Tatra mountains are the most beautiful Polish mountain range, visited by thousands of tourists each year.
Situated in the south, the majority of these mountains belong to Slovakia (including the highest peak Gerlach - 2654 metres). Fortunately, there's loads of great trails in Polish Tatras too. 😉
In fact, in Tatra mountains there are the best hikes in Poland, but we'll get to the trails later in this post.
Don't miss other valuable Tatra Mountains articles
Make sure you read all helpful articles. You find them grouped them into three categories, Basic, Routes & Maps and Advanced.

Nature in Tatra mountains
These mountains are also the most geographically interesting region in Poland. Despite unfavorable climate conditions (low average yearly temperature and short vegetative stage) there's enormous diversity of plant species. Alpine edelweiss, halny buttercup, alpine bearberry, alpine eryngo - those are just a few rare flowers which grow in Tatra National Park.
In Tatra mountains there's level vegetation – in higher parts we'll find unique plants which are nowhere else to be found in Poland. We see the same situation with animals – brown bears, lynxes, wildcats, golden eagles, eagle owls, black grouses – they're all rarely seen outside Tatra mountains.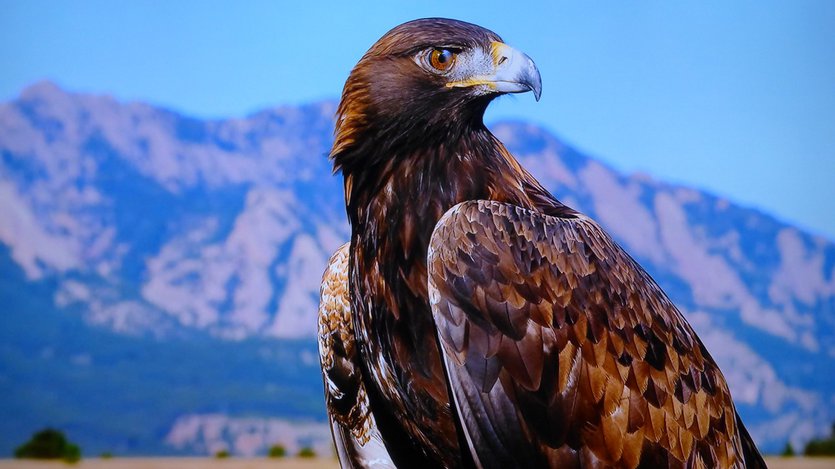 Also, Tatra National Park offers the best views – you won't see such dramatic landscape elsewhere in Poland.
They resemble Alps – steep and soaring peaks falling into deep valleys, solemn granite rocks surround glacial lakes, numerous glacial gullies, cirques, hanging valleys, cols. All those landforms create truly breathtaking sceneries.
Characteristic feature of Tatra landscape are high waterfalls and lakes created in trims. The most spectacular spot with such ponds is Five Lakes Valley (Dolina Pieciu Stawow) – 1665 metres above sea level. It's hidden rather deep in the mountains and is a true natural wonder.
However, the most popular trim lake is Sea Eye (Morskie Oko) – located on 1395 metres is easily accessible by horse chaises (there's asphalt road leading from the valley up to the lake).
Morskie Oko is visited by thousands of tourists each year. This lake is amazing – smooth surface of the water surrounded by steep peaks creates impressive views, but, unfortunately, there's so many tourists these days that it won't provide you peace and quiet which you may look for in the mountains.
If you decide to hike there, prepare yourself for crowds - loud shrieks and noisy music coming from the phones is Morskie Oko's standard. Also, take your own food and drinks, as there will be immensely long queue in Morskie Oko hut.
But there's one more eye-catching lake in Tatra mountains – Black Pond under Rysy peak (Czarny Staw pod Rysami) – 1583 metres. It's less popular that Morskie Oko, but also very beautiful, so it's worth hiking there.
The most popular Tatra valleys
There are lots of wonderful valleys in Tatra mountains, but there are a few trails which are especially popular among tourists:
→ Koscieliska valley – length: about 5.5 km, height difference: 168 m, trail color: green, starting point: Kiry, end point: mountain hut on Ornak alp.
Very easy trail, it's almost flat. Great for families with children (baby carriages are OK). The path is wide, perfectly safe for lively youngsters. Koscieliska valley is actually a long gorge where big stones come together in few places creating so called gates. Along the trails we're accompanied by relaxing sound of flowing stream.
In Koscieliska valley there's some interesting cave open for tourists: Mrozna cave, Smocza Jama and Mylna cave.
There are also portable toilets along the trail. They aren't the most beautiful element of the landscape, but are absolutely necessary taking into consideration huge number of tourists who hike this valley every year.
→ Chocholowska valley - length: about 8 km, height difference: 241 m, trail color: green, starting point: Siwa Polana, end point: mountain hut on Chocholowska clearing.
Chocholowska valley is the longest valley in Tatra mountains. It's nice and easy, recommended for families with children and elderly people. Along the valley we can admire fantastic landscapes of Tatra peaks and vast clearings – it's definitely must-see when you're in Tatra National Park.
→ Strazyska valley – length: about 2 km, height difference: 141 m, trail color: red, starting point: Strazyska valley parking, end point: Strazyska clearing.
This charming valley is part of Western Tatras. This trail is short and easy, so hikers usually treat it as an initial part of their hike to Giewont peak. It also leads to Siklawica waterfall located on 1129 metres – great spot to take photos.

The most popular peaks
When it comes to mountain peaks in Tatras, the most popular are:
→ Giewont (1895 metres): the most recognizable massif in Tatra mountains with enormous cross at the top. The other name used for this mount is "Sleeping Knight" – its shape resembles a person in horizontal position.
However, this peak is considered to be one of the most dangerous spots in Tatra mountains:
There's lots of tourists climbing this summit – the peak is one-way, so in high season there might be queue to get to the top.
At the final part there are also chains to support the hikers – the ascent is rather difficult.
There's not much space at the top – one needs to wait until the others leave.
Huge cross at the top attracts lightnings.
Significant exposure – there's 500 metre vertical wall going down from Giewont.
All those factors make Giewont a bit infamous, but trail leading to this mount is definitely worth the hike!
→ Kasprowy Wierch (1987 metres) – part of Western Tatra mountains. Tourists can get there either hiking (nice trails!) or taking cable car which goes at the very top of the mountain.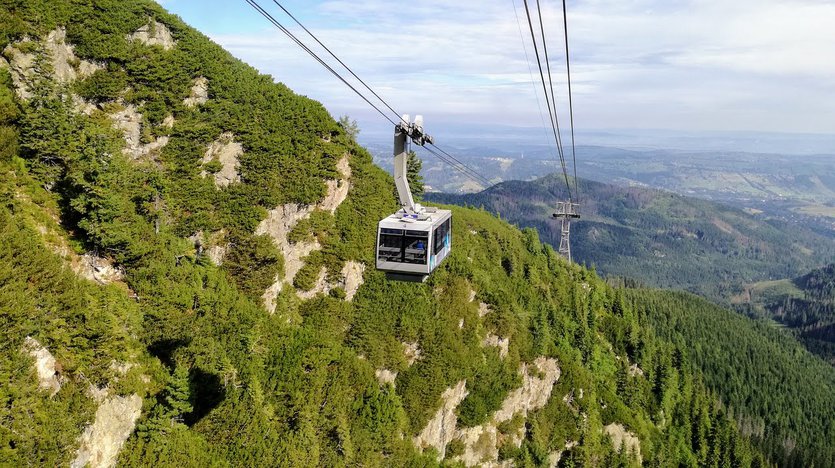 If you're not an early bird, I'd strongly advise against the latter – this cable car is literally besieged by tourists. In high season you'll have to wait for about 4 hours in the queue!
However, it'd be a pity not to visit such an amazing mount, so the best idea is to buy tickets online or get to the cable car as early as possible (it opens at 7:30 AM) and then explore the trails high up on the mountain ridges.
→ Gubalowka (1126 metres) – also available by cable car. Not very high, but still offers a fantastic panorama of Tatra mountains. Great views attract tourists – there are lots of souvenir stalls and restaurants, so it may not be the best place for someone who seeks silence and solitude.
→ Czerwone Wierchy (about 2000 metres) – for me hiking number 1 in Tatra mountains! Absolutely amazing!
There are four peaks which form part of this massif:
Ciemniak – 2096 m
Krzesanica – 2122 m
Malolaczniak – 2096 m
Kopa Kondracka – 2005 m
The name of this massif means "Red Peaks" and relates to specific vegetation which covers those mounts – in late summer and autumn those plants become red-brown.
The trail leading along Czerwone Wierchy is very rewarding – the views of the Western Tatra mountains will make you want to stay there forever!
→ Rysy (2499m in the Polish Tatras) - the mountain consists of several peaks, the highest of which is in Slovakia and reaches 2503 m. Not suitable for beginners, as the trail is steep with many exposure points.

Tatra Mountains resorts
The biggest tourist resort in Tatra mountains region is Zakopane. You'll find there accommodation suited to everyone's taste - from cheap mountain hostels to 5-star hotels. There are loads of pubs, restaurants and tourist attractions.
Convenient location and attractive infrastructure make this town immensely popular among tourists - it's rather crowded and there's a lot of traffic jams.
However, there are fantastic areas in Zakopane which aren't so crowded - e.x. Toporowa Cyrhla. It's located close to hiking trails and far from Zakopane centre.
We've stayed in several places and the best one so far is Toporowa Cyrhla Apartments. Nice and clean accommodation with a fully equipped kitchen, located in a quiet area close to hiking trails.
You can book your stay here:
If you prefer to stay closer to Zakopane's centre, you may check available hotels here:
Anyway, there are about 33 thousand of Zakopane residents and close to 3 million tourists visiting this town every year, so the best idea is to avoid Zakopane in high season.
High season is in summer, as in winter tourists like to visit other villages in the region - Bialka Tatrzanska and Bukowina Tatrzanska would be their typical choice. Both are nice and picturesque tourist resorts.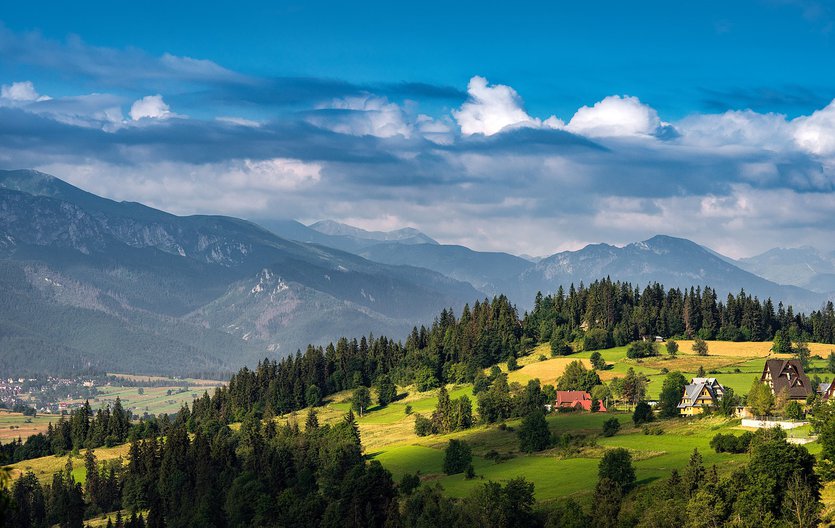 Bialka Tatrzanska - picturesque village located close to Tatra mountains. It's especially popular for its skiing infrastructure. Slopes there are mild, so it's perfect resort for beginners and families with children.
There's also Terma Bania aquapark - modern water park with indoor and outdoor thermal pools, saunas, steam rooms and SPA - nice place to relax after day spent skiing or hiking.
Lots of restaurants and hotels makes Bialka Tatrzanska great spot for tourists who appreciate nice views and cosy atmosphere.
If you think you would like to stay there, you can check available hotels here:

Bukowina Tatrzanska - another popular village located at the foot of Tatra mountains.
Besides hiking trails and ski lift, the most popular attraction there is Termy Bukovina aquapark. There are indoor and outdoor pools with mineral water from mountain hot springs, saunas and water slides. Bukowina Tatrzanska offers full tourist infrastructure, so it's a great spot for outdoor enthusiasts.
You can check available hotels here:

Practical information about Tatra Mountains
Just to wrap up this article, here are a few hints about this amazing Polish mountain range:
→ Tatra National Park admission is paid - you'll be charged a few Polish zlotys at the beginning of the main trails.
→ Hiking in Poland is generally safe. There are no remote vast areas, but caution is always needed. Trails are well-marked and there are quite a lot of fellow hikers on the trails, the majority of them friendly and ready to help.
→ Colors of trails don't indicate difficulty. Here is the meaning of trail colors:
red - main trail, usually includes some significant places
blue - long-distance trail
yellow - connecting trail
green - leads to popular landmarks
black - short-distance trail
→ mapa-turystyczna.pl is great tool for planning your hiking trip in Polish mountains. It's in Polish, so you'll need to translate it with Google. This website is very helpful and convenient, I use it before every trip.
→ Get a proper Tatra Mountains map to stay safe on the trails. Trails are well-marked, but it's essential to have a map. Your electronic devices may refuse to cooperate, but a good laminated Tatra Mountains map will always come in handy.
→ Weather is very unpredicted - it's indispensable to carry some additional pieces of clothing, even if it looks like a sunny day.
→ Mountain hostels in Tatra National Park are very popular and it's necessary to book a room a few months in advance.
→ There are parking lots and restaurants at the beginning of major trails - tourist infrastructure is well-developed in the Tatra mountains. However, better safe than sorry - take with you water and snacks, even if you plan just a few-hour hike.
→ In winter trails in higher parts become very dangerous. There's a risk of avalanches and the weather is harsh. Winter hiking in Poland requires more advanced gear and experience.
→ If you start your adventure with the mountains, consider some common hiking mistakes which can be easily avoided before the trip.
→ Prepare well your backpack and remember about all the necessary stuff needed for safe hike.
Many happy hikes in Tatra mountains! 💙