You like hiking so you need a backpack.
But you went to a few sports shops and saw about 100 different rucksacks. Lots of types, sizes, colours, brands. Now you're not even sure they're all really that different. Now all the stuff looks kind of similar.
We've all been there. Overwhelmed by immense variety of products, numerous brands and loads of opinions. Typical 21st century problem - the choice of products is just too big .
Do I need so many pockets? And is this air cooling system OK? I think I like the one in the backpack I saw 3 days ago!
Hmmm, should I get myself Deuter like everyone else? Or maybe it makes sense to invest a bit more and buy La Sportiva or even Mammut? Or what the hell, maybe I'll buy cheaper stuff and it'll be just fine (at least I won't be sponsoring brand commercials)...
Oh, I like this one! But is 25 litres enough?
Goes on and on and on.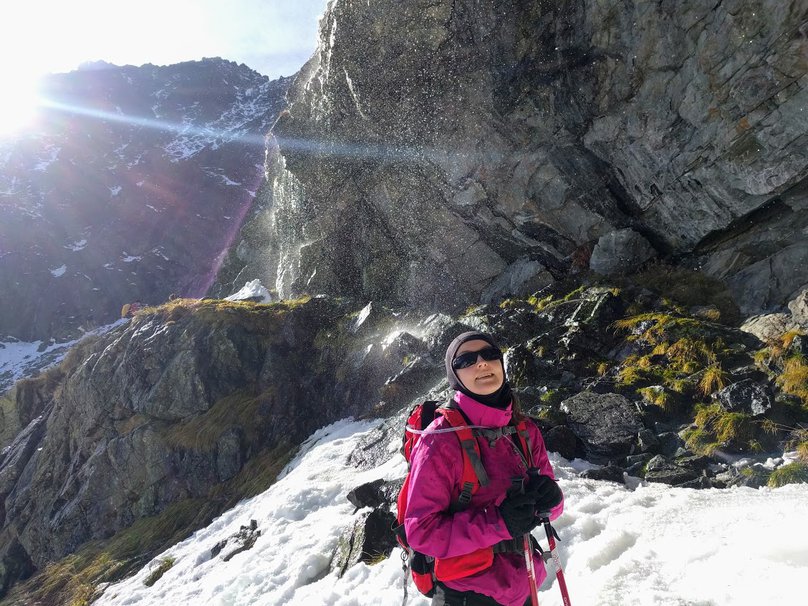 For one-day hikes a 25-20 litres pack will do the trick . It'll be more than enough for snacks, bottle of water and few other small things.
Situation change if you fall in love with mountains so much that you become hiking junkie, a real thru-hiker . You choose longer trails and prefer to sleep over in mountain hut, or even just under starry sky. You go the the mountains not only in the summer so you need more clothes and winter gear.
And here comes the day when you need to take lots of food and water, several types of clothes, underwear, towel, toiletries, flip-flops, sleeping bag, foam mattress, crampons, ice-axe. Oh, and let's not forget about spare batteries for headlamp (and headlamp itself too, of course), adhesive bandages, tissues, maybe mug and cutlery. Some hikers need to somehow pack also camping stove, climbing rope, harness and helmet.
Now you need a big backpack. And big packpack means big expense because you'd like your rucksack to last long, you definitely don't want to buy another one in a few months time.
So, here's a few principles which you need to take into account while looking for the best backpack.
1. Capacity
This one's crucial.
10-30 litres backpack is small , good for short hikes. Buy it only if you're 10000% sure you won't become mountain addict who wants to hike all day long and then spend the night in a mountain hut.
30-50 litres is medium backpack enough for weekend thru-hikes.
Rucksack above 50 litres falls into transport category , suitable for long distance hikes.
Great option are backpacks which have added volume, ie. there is additional packing capacity available thanks to flap at the top. You can earn up to 10 litres thanks to this feature.
When choosing a backpack it's worth to consider how much space you need now and how much you might want in the future. I think it's good to buy stuff a bit bigger than you need right now.
I started with small 15 litres pack and now I can't imagine hikes without my 40 litres backpack . I sometimes wish it were larger.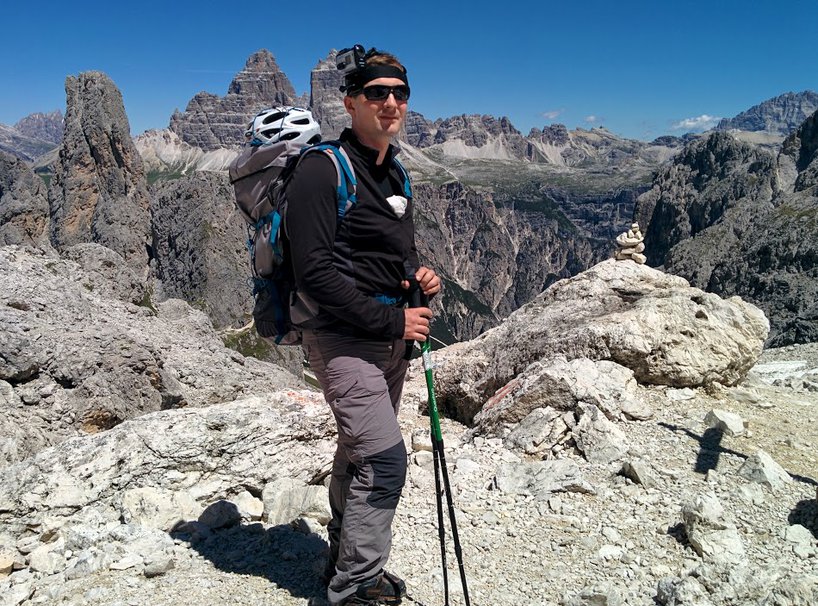 2. Number of pockets
The rule is simple: the more pockets, the better order you'll have . Scarce pockets means bigger mess. Also, pockets make finding your stuff easier - you get them out of the backpack quickly and comfortably.
When thru-hiking you need many various things for different situations. That's why pockets and compartments make your life easier as they help organize your stuff.
It's good to have your baggage grouped and organized.
Main compartment's good for big things which aren't used throughout the day , e.x. sleeping bag, spare water, food supply for the next day. Everything which is needed while hiking should be kept in pockets so that you don't need to rummage in the main compartment trying to find chocolate bar which somehow got itself at the very bottom of the backpack.
3. Straps, key clips, carry loops, velcros
The same rule as above: the more, the better .
All these straps may seem a bit chaotic but they come in handy when we need to carry foam mattress, ice-axe or hiking poles (not very suitable to keep inside the backpack). Actually, you can carry lots of items attached to the outside of the backpack which gives more inside space.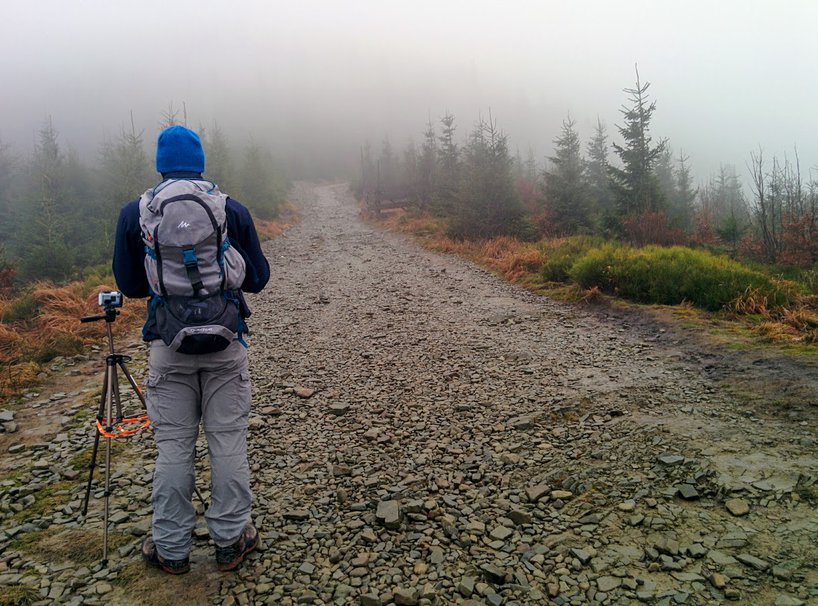 4. Frame
There are 3 categories of backpacks:
- Frameless - everyone used such packs to carry school books. They're simple, light and inexpensive but all the weight goes onto the shoulders - they rarely have hip belt and compression straps. Frameless rucksacks are OK for short hikes with minimum equipment needed. I used to hike with such backpacks in the past, at the beginning of my hiking trips, and they all torn very quickly. And my shoulders hurt.
- Internal frame - the most common type. There's a suspension system which makes carrying your stuff easier. Such backpacks often have thick, comfortable shoulder straps and adjustable torso strap which stabilizes the load on your back. Packs with internal frame also have hip belt which is the best feature ever (I'm truly grateful to whoever invented hip belt in backpacks!). This belt relieves your shoulders - it makes the weight go onto your legs. Such backpack also fits closely to your body which is great in uneven terrain. But it's more costly compared to frameless type.
- External frame - cheaper than internal frames but definitely heavier. Doesn't fit that well to your body. Not very flexible. Old-fashioned. I'm not even sure there are still people who might use external frame packs.
5. Quality
You want your backpack to last at least few years, it needs to be durable. You don't want any holes when you brush against a stone. No rough and stubborn zippers. All zippers need to work nice and smooth. Fasteners are to be solid, plastic elements shouldn't crumble or fracture.
That's why expensive backpack is a good backpack .
Some people say that cheap stuff can also be good. But I don't agree with that.
There are some brands which guarantee good quality of their products. They aren't cheap but let's treat it as a long-term investment which will reward your cost over the years.
You can also look for well-preserved second-hand brand backpack. There may be folk who sells good rucksack which has been barely used. But hunting for such items is for people with lots of luck or lots of time. Neither is me.
By the way, you don't need super-expensive waterproof backpack . Actually, a cheap waterproof cover will do the trick. Fortunately, many backpacks have such waterproof case sewn into a separate pocket which is great feature - you don't need to remember to pack it every time you go hiking.