When we go hiking in the mountains, we need to feed ourselves well. It's easy peasy if it's only one-day hike. It's also not a challenge if we're willing to spend our money on expensive food in mountain huts. In such cases a sandwich and chocolate bar in our backpack will do the trick - voilà - the end of the day comes and we're stuffed and happy.
It gets more complicated when we're backpacking. We're alone in the woods and not always eager to spend so much money in the mountain huts (if there are any at all).
So the food we carry needs to be:
light - of course it's about the weight, not calories (in the mountains the more, the better)
lasting
easy to prepare and eat
filling and energy-boosting
tasty and (more or less) healthy - mountain hiking is already the best thing which you can do for your health. It's OK not to eat fresh fruits and veggies for a few days.
In this case I wouldn't recommend:
biscuits and crackers - no one likes breadcrumbs in the backpack
canned food - heavy, unhealthy and takes a lot of space
fresh fruits and veggies - smoothies are best to prepare in the kitchen, not while hiking 😉
sandwiches - they do scare me off after 2 days - not only do they look terrible but also can give me a bad stomach
Before we get to the list of foods I recommend, I need to stress the fact that I'm not a dietitian. I've just made a lot of food mistakes while hiking and now give you solutions which work for me - I've tested them all on my sensitive stomach.
1. Wholemeal buns
Definitely safer option than sandwiches. Not the healthiest option but a good source of fibre.

2. Dried sausages
The drier the meat, the longer it will last. Loads of proteins. Besides, I've got a man who can't imagine physical exercise without meat 🙂

3. Muesli bars
Filling snack which will boost your energy for long hours. And it's simply tasty. They've got lots of sugar but I'm ready to sacrifice my diet on that occasion.

4. Dark chocolate
It may be less yummy than milk chocolate but will keep you going up to the very peak 😉 It's great when it has dried fruits and nuts. Let's forget about chocolate with soft filling - it's best to enjoy home.

5. Halva
Nutritious bomb loaded with fats and vitamins (let's believe some of the vitamins managed to survive the processing). It's really high in calories - this is what hiking food is all about, isn't it?

6. Dried fruits
Great alternative to fresh fruit squash in backpack but they're my least favourite. I've never liked them (what a pity!). I sometimes force myself to eat them in the mountains because they're, unfortunately, good at boosting my energy levels.

7. Nuts
Good old nuts. Almonds, cashews, chestnuts, macadamia nuts - they're all must-eat in the mountains and we should all love them. Healthy, fatty, filling, rich in proteins and fibre and, fortunately, tasty.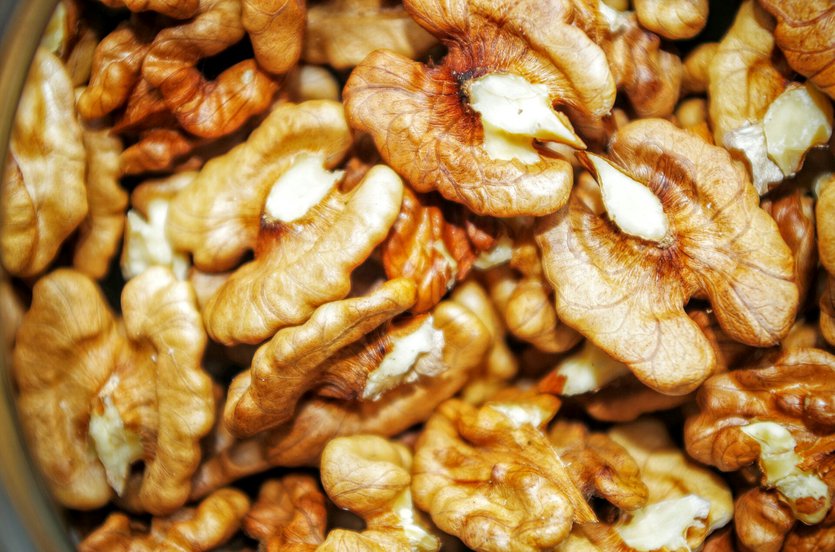 OK, now time for a small confession - I also tend to eat chocolate bars while in the mountains.
What I like about hiking is that I get to eat sweets without feeling these wretched pricks of conscience - I burn loads of calories so I need to top them up, right? 😉 But I can't recommend them as a healthy, nutritious mountain snack so shhh, let's stick to the main bold list.
What are your ideas of good hiking food?