---
I dare to say there are not many people in this world who haven't heard about Krakow yet.
When taking a walk in Cracow city center Polish isn't the most frequent language we hear. English, Chinese, Spanish, German, Swedish, Mandarin, Hindi - Cracow is very popular among tourists from all over the world.
There are about 10 million tourists visiting this city each year. It's a mind-blowing fact, taking into consideration there are less than 770 thousand residents.
Why is Cracow so popular?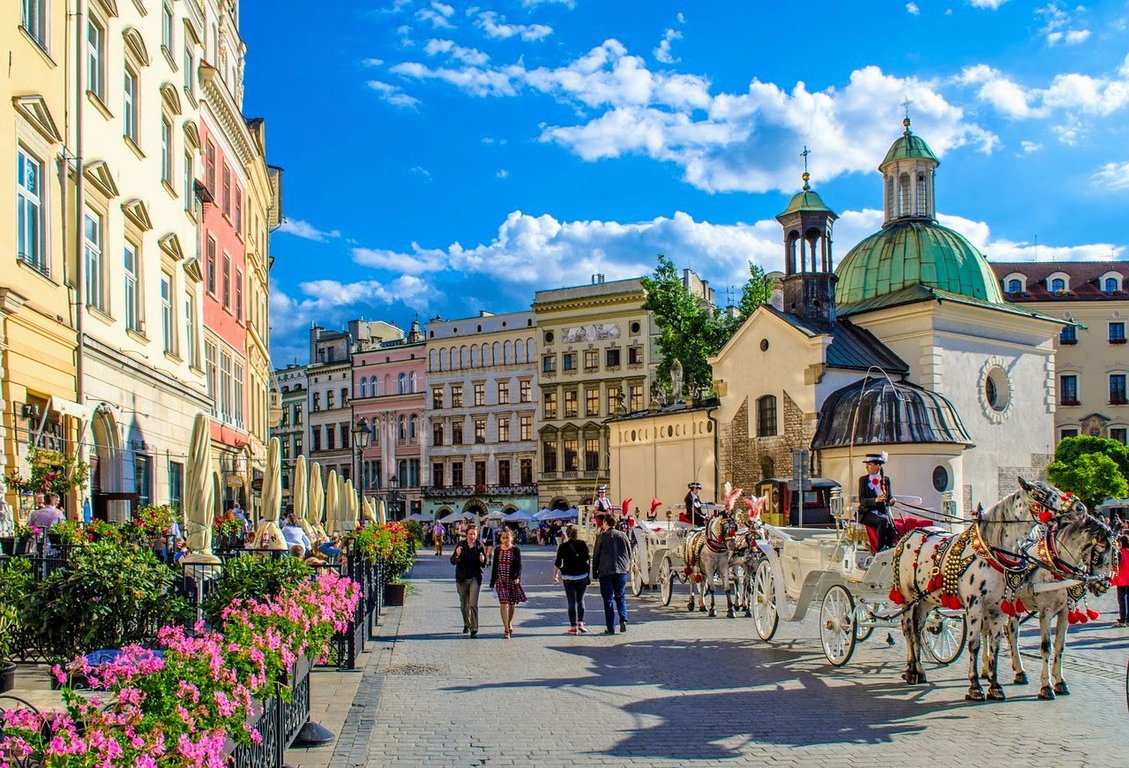 For a long time Krakow used to be the premises of Polish kings. It's one of the oldest cities in Poland and has had a significant impact on Polish history.
Its history was difficult (so typical for Poland) - Cracow was occupied and ruined, and the biggest destruction was done by Nazi army during World War II.
Anyway, let's focus here on the positive facts.
Cracow is symbol of Polish culture. It's been main premises of poets, artists and scientists:
Jagiellonian University - currently one of the oldest European universities. It taught some great Polish writers and scientists - Jan Długosz, Mikołaj Kopernik, Jan Kochanowski, Hugo Kołłątaj, Andrzej Frycz Modrzewski.
In Cracow lived some renowned Polish writers like Czesław Miłosz, Stanisław Wyspiański or Adam Asnyk.
In Cracow was created Wit Stwosz triptych (Veit Stoss).
Cracow was also witness of many solemn oaths, coronations and other royal parties.
This beautiful city is located in the south of Poland, right on the banks of Vistula river which adds to its charming beauty.
Cracow is famous for great number of interesting monuments and medieval architecture. There are many tourist attractions suitable for all tastes, but if we only have a few days, we need to focus on the most important ones.
So, let's have a look at the below itinerary, including not only the best spots in Cracow, but also Zakopane mountain resort.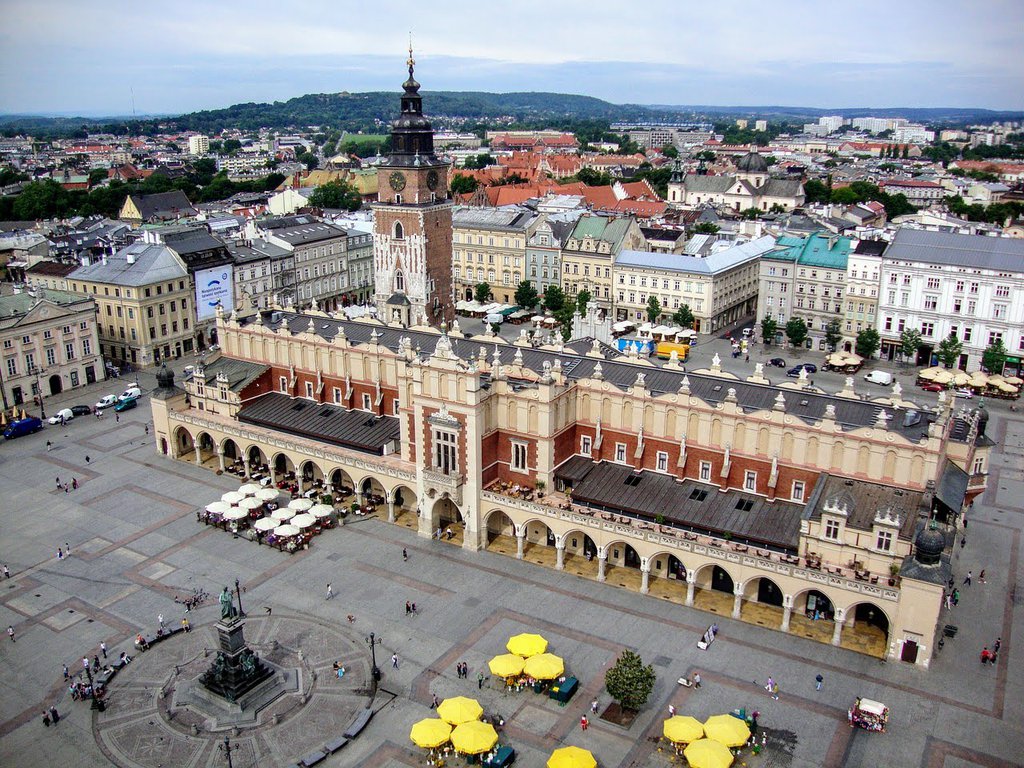 Main Square - filled with antique buildings and monuments, and also restaurants and pubs (beware, they're super expensive).
Sukiennice - Cracow Cloth Hall, one of the most recognizable buildings of this city. Listed as UNESCO World Heritage Site.
The Church of St. Wojciech (the Church of St. Adalbert) - small church, but one of the oldest ones in Cracow. The walls of this church are dated back to XI century! This architecture combines a few styles: roman, gothic, renaissance, and baroque. Shortly speaking, a real treat for history geeks.
Mariacki Church - also called St. Mary's Basilica. It's one of the most important sacral buildings not only in Cracow, but also in Poland. For centuries this church was taken care by rich families. Result - impressive indoor decor and majestic architecture.
King's Road - path used for solemn royal coronation processions, important funerals, and celebratory marches. It starts on Matejki square and leads along Florianska street, Main Square, Grodzka and Kanoniczna street, and ends in Royal Wawel Castle.
Kazimierz district - historic Jewish district, almost as popular as Old Town. Fascinating place with specific atmosphere. Packed with restaurants, churches and museums.
If we still have the energy, we can visit Underground Historical Museum in Main Square. Since it's very popular among tourists, it's highly recommended to buy tickets online.
It's an interesting museum, but the best option is to buy visit with guide. Such guide will tell us a lot of tidbits and unobvious facts, which will make the tour more absorbing.
Admission to the museum is free on Tuesdays, but it's closed on every second Monday of the month. Last entrance 75 min before closing time.

Day 2 - Wawel and Skałka Church
Visit in Wawel Royal Castle and Skałka Church. For those skipping the church - Schindler Enamel Factory museum.
Wawel - this complex of buildings is so big, that it's advisable to reserve at least a few hours for sightseeing.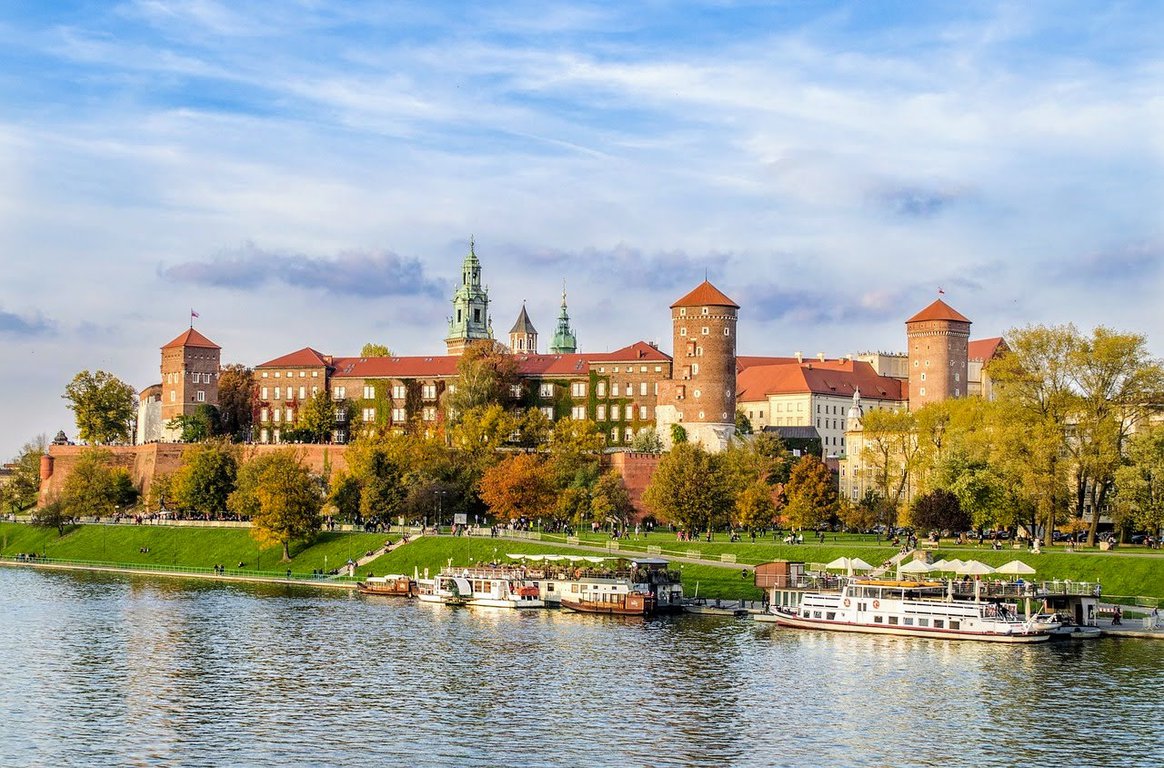 On the ground floor and second floor there are representative royal chambers, adorned with original tapestries imported in XVI century from Brussels.
Some of those chambers are also decorated with XVI century sculptures and fancy ceilings.
Besides the chambers, there are other must-see places - Royal Treasury, Armory and Wawel Cathedral. All those spots are worth stopping by, even if you're not history aficionado.
Especially the cathedral makes you wonder about old kings, unstable history, and passing of time. Very impressive!
And it has to be like that - Wawel Cathedral was chosen for coronations of Polish kings. There are also tombs of Polish kings, their family members, renowned army leaders and writers.
Next thing which we want to visit is Skałka Church located close to Wawel Castle.
Its full name is Church of St Michael the Archangel and St Stanislaus Bishop and Martyr (I know, such a long name!). This sacral complex of buildings is also Pauline Fathers Monastery.
It's another valuable church in Cracow presenting Polish heritage in its full glory. It might not be the best place if we're not into history and sacral architecture, but still it's worth to visit this church. When it's not crowded, it's great place for contemplation.
If we still have time and energy for sightseeing (or we skipped Skałka Church), we can take a taxi and go to Schindler Enamel Factory museum (Deutsche Emailwarenfabrik).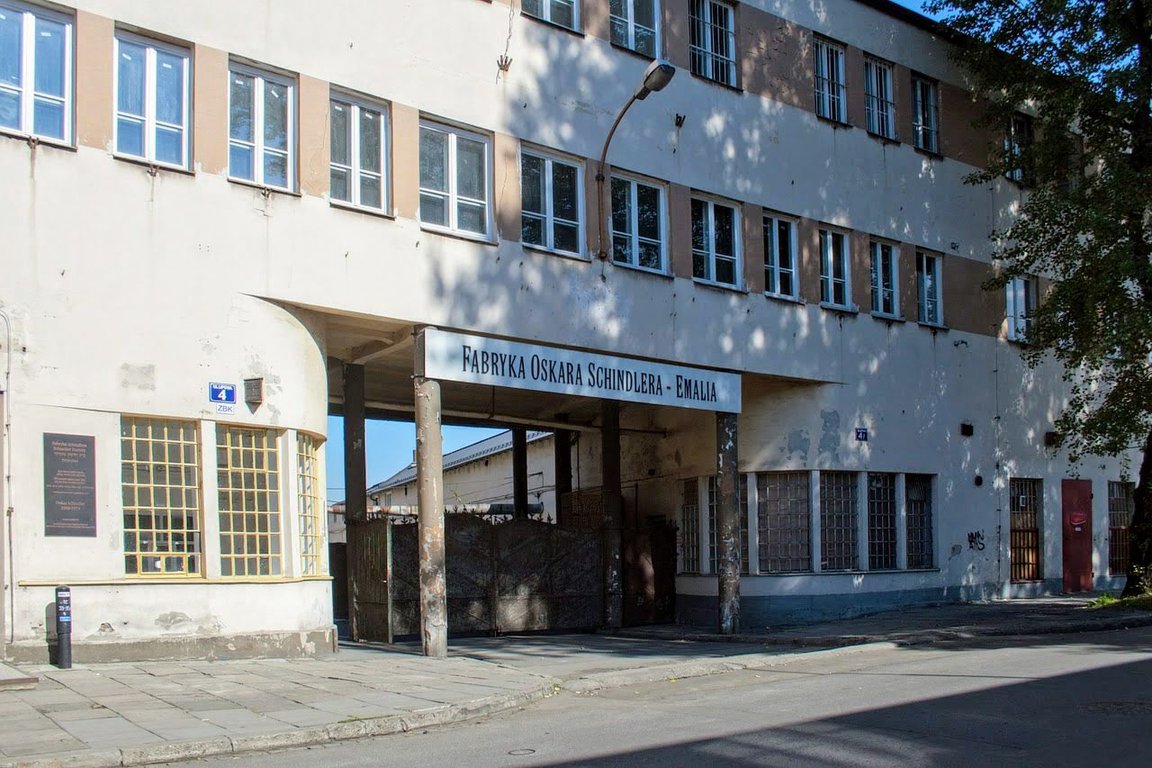 The title of this museum is a bit misleading, because enamel exhibits aren't the main value of this place. It's actually a museum depicting life of Jews in Poland during World War II.
Visit in this museum isn't a nice and happy experience. After a few moments we become helpless witnesses of one of the biggest calamities in European history - World War II.
However, we all need to visit such places to be reminded of humanity's past errors, to be able to avoid such tragedies in the future.
The owner of the factory was Oskar Schindler. Originally he was member of German secret service and was meant to spy on Polish officials. But he chose different destiny.
After relocating to Cracow he bought enamel factory and started developing it. Every year he employed more and more workers, mostly Jews. In 1943 he created work camp close to the factory, in which there were located several hundreds of workers from his factory.
Thanks to Schindler's factory many Jews avoided oppression and brutal death in concentration camps.
Museum is located on 3 storeys of Deutsche Emailwarenfabrik. Each of them presents different period of occupational history of Kraków.
Queues to Schindler's factory are usually long, so it's best to buy tickets online.

Day 3 - sightseeing in Zakopane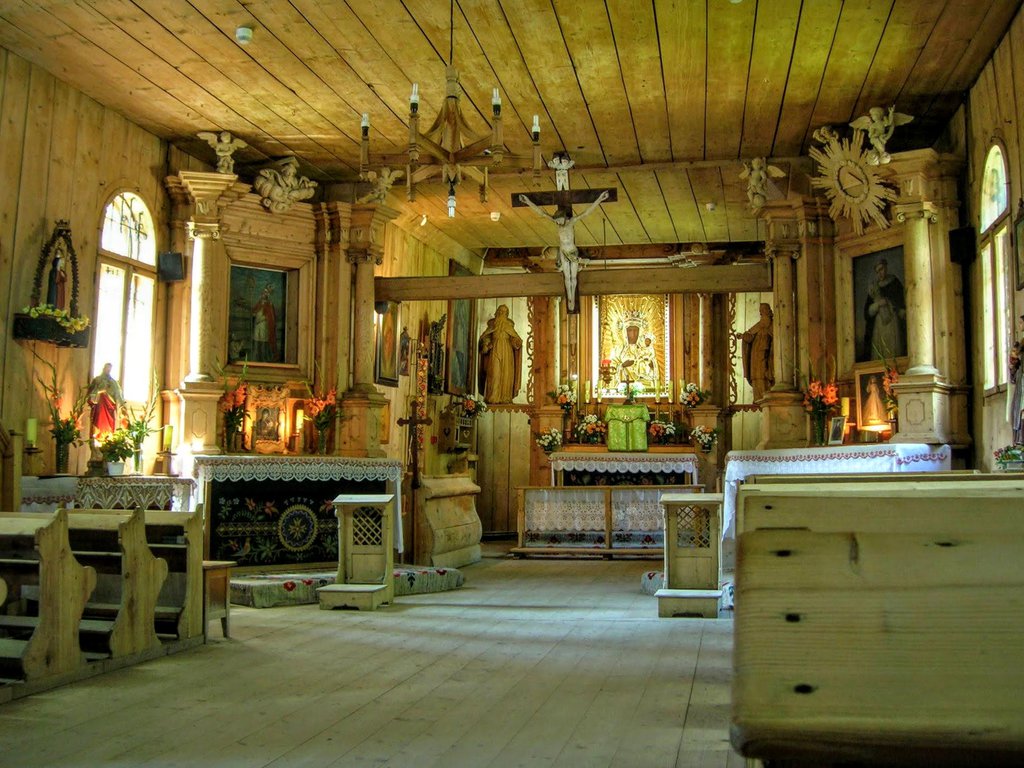 Zakopane is the main tourist resort in Polish Tatra mountains. It's located at the foot of the highest and most beautiful mountains in Poland. Zakopane is not only a great option for hiking lovers. Besides many trails, there are also loads of attractions to visit.
On the first day in Zakopane we're visiting the most popular places:
Krupówki street - vibrant street with lots of pubs, restaurants, shops and souvenir stands. Get your wallet ready for spending! 😉
Alpinarium - mountain botanical garden. Outstanding place with about 600 types of mountain plants. There are also endangered species and plants which grow nowhere else. It's very nice place to let our hair down after hustle and bustle of Krupówki street.
Gubałówka Hill Funicular - we will take a ride in a train which climbs Gubałówka mount (1126 m). To avoid waiting in long queue, it's advisable to buy tickets in advance.
It's also possible to get to Gubałówka on foot - ascend takes just about one hour.
Gubałówka is a popular tourist attraction because it offers amazing panorama of Tatra mountains. it's a great spot for some good photos.
If we're hungry after hike there are also pubs, shops and restaurants. Actually, there's lots of options for everyone - beautiful wooden Chapel of Our Lady of the Rosary which is built in a typical Tatra mountain style, snow park, amusement parks, gravity slide, hiking trails.
I'd especially recommend hike to Butorowy Wierch - nice and easy, but offering astounding views.

Day 4 - Tatra National Park
We discover two amazing lakes in Tatra National Park + a bit of classic Zakopane architecture.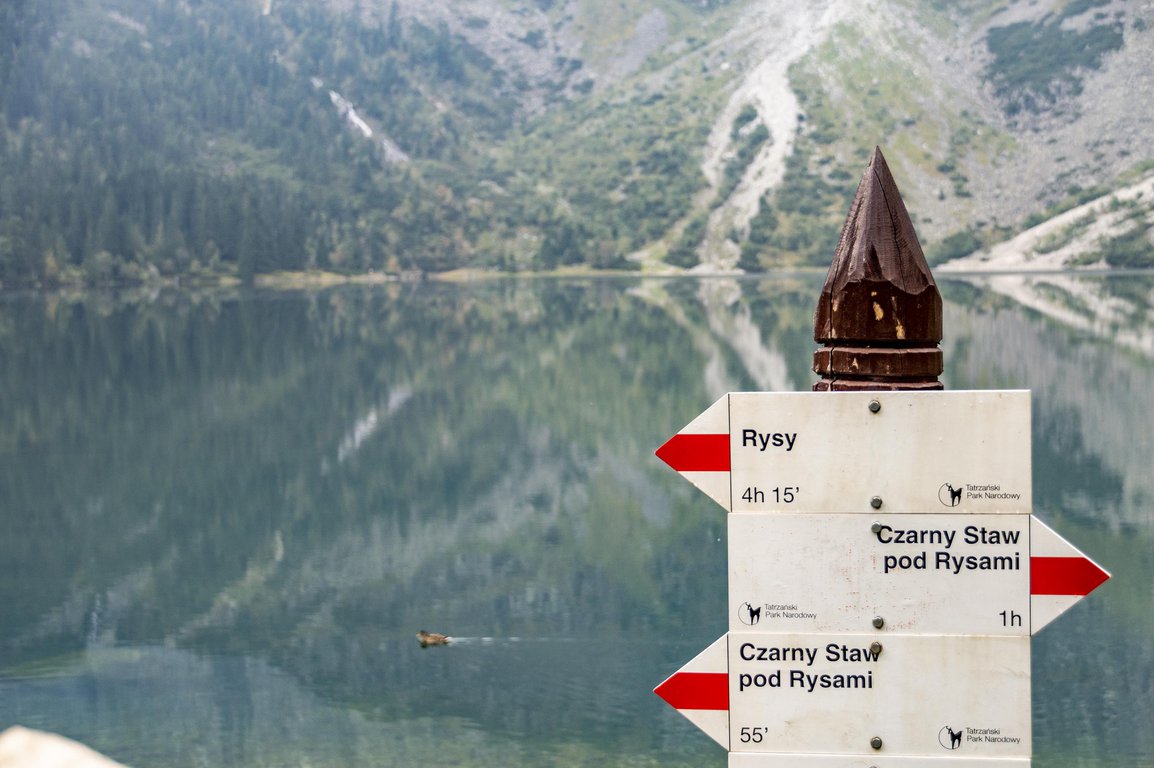 The trail we choose today is easy to hike, suitable also for families with children.
Chapel in Jaszczurówka - wooden chapel built in typical mountain style, built by local highlanders in 1906.
After visit in chapel we relocate to Palenica Białczańska parking lot. One car costs 25 PLN per day. We start our hike from the parking.
The hike is easy, it takes about 5-6 hours of walk. The first part to Morskie Oko lake is a convenient asphalt road. Then, the route becomes dirt trail and gets a bit steeper, but it is still technically easy to hike.
Here are the main points on our hiking trip:
Wodogrzmoty Mickiewicza (1100m) – cascades falling from Roztoka Valley, located on the way to Morskie Oko lake.
Morskie Oko mountain hut (1406m) - one of the oldest shelters in Tatra mountains. Located right by the lake.
Morskie Oko lake – breathtaking postglacial lake surrounded by High Tatra mountains.
Czarny Staw under Rysy (1583m) – the deepest lake in Tatra mountains. Maximum depth reaches 76m. The trail leading to Czarny Staw is a bit steep, but worth the effort - the landscape there is FANTASTIC!

Day 5 - Chochołowskie Termy water park
We definitely deserve a day of relax after such intense sightseeing!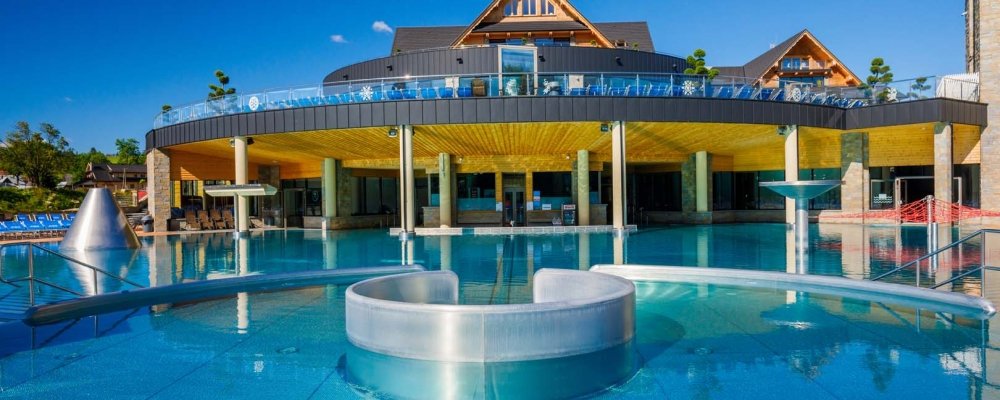 So, let's visit Chochołowkie Termy - the newest and the biggest water park in Polish Tatra mountains area.
It was built in 2016, so it's the most modern facility we can find in this region.
They're located just a few kilometres from Zakopane:
This place will help us to regenerate sore muscles and replenish our minerals - water in the pools is pumped deep from underground and is rich in nutrients.
The main attractions are indoor and outdoor pools. There are loads of them - 8 indoor and 2 outdoor pools with 36°C thermal water, 1 pool with brine water, indoor swimming pool (16x8m) 28°C and outdoor swimming pool (25x10m) 30°C, indoor pool with iodized water (32°C), 7 thermal barrels with sulfur water (36°C).
For children and fun seekers there are water slides - pontoon, drop effect, family slide.
If it's still not enough, there's also salt chamber and children steam room - great option for the younger ones. Not too hot, with music and colorful lights.
For sauna aficionados there's saunarium available - BIO sauna with juniper, steam and aromatic saunas, infrared sauna.
Our visit enhance mountain landscape which, on sunny days, is especially beautiful.
What's worth to mention is the fact that Chochołowskie Termy waterpark is very popular, so the best way to avoid standing in long queues is to buy entrance tickets online.
If you would like to spend a night or two close to Chochołów Thermal Baths, then you can check available hotels here:

How to get to Zakopane from Krakow?
rent a car - the easiest option. You can check available cars here:

take a bus - there's quite a lot of shuttles which go from Krakow main bus station. You can check the timetables here
use BlaBlaCar - very popular transport type in Poland these days

Practical info about Cracow
KrakowCard (Krakowska Karta Turystyczna) - you can save some money by buying KrakowCard. Full version offers entry to 40 museums, discounts in shops and restaurants, and free travels in public transportation. 2-day card costs 100 PLN. You can buy it online here.
Krakow is generally a safe city, but it tends to get crowded (summer time and weekends are especially busy). Better safe than sorry, so have a look at this insightful article with travel safety tips.
The closest airport is Kraków-Balice.
Address:
kpt. M. Medweckiego 1 street
32-083 Balice
24/7 tel. 12 295 58 00 / 0801 055 000
Website: http://www.krakowairport.pl/en/
Getting to Cracow city center from the airport:
railbus - commute takes about 20 minutes. There's shuttle about every 40 minutes to main train station (Dworzec Główny PKP). Railbus stop is about 200m from T1 terminal. Between the stop and T1 and T1 terminals there's airport bus (free of charge)
public bus (MPK): lines no 208, 292, night bus line no 902
Main train station (Dworzec Główny PKP)
Address:
pl. im. Jana Nowaka-Jeziorańskiego 3
Website: http://www.pkp.pl/pl/
Main bus station
Address:
ul. Bosacka 18
31-505 Kraków
Tourist information: tel. 703 40 33 40
International box office: tel. 12 393 52 55
Website with timetable: http://rozklady.mda.malopolska.pl/?lang=eng

Public transportation in Kraków
Cracow trams and buses allow to quickly commute in the city as well outside of it (Zakopane or Wieliczka Salt Mine). If we're planning to stay in city center, it's better not to rent a car (traffic jams, costly parking lots).
We can check timetables on the website: http://www.mpk.krakow.pl/en/, and also on every bus and tram stop.
Tickets are available in:
newsstands
automatic machines (both cash and card payments)
in buses and trams (driver sells tickets, but doesn't give change)
After entering to bus or tram we need to mark the ticket in checkin machine.

Important phone numbers
Emergency: 112
Ambulance: 999
Police: 997
Fire brigade: 998
Municipal Police: 986

Where to stay in Krakow?
If you'd like to stay close to main railway station and city center in Krakow, you can check available hotels here:
If you're looking for a budget-friendly accommodation, you might be interested in staying at Pink Panther's Hostel. Located conveniently in the Krakow Old Town, it has breakfast included. Nice and clean, perfect for outgoing folks.
You can check this hostel here:

Practical info about Tatra mountains
Hike only on marked trails.
It's forbidden to camp in Tatra National Park. There are eight mountain huts offering accommodation.
There are no rubbish bins - we need to take our litter with us.
Hike on the right side of the trail.
Colors of trails don't indicate the difficulty. Just identification.
All trails are closed from dusk until dawn.
Tourist information (including detailed weather conditions in Tatras) - phone (+48) 18 20 23 300.
Emergency numbers: 601 100 300 or 112.
There's mobile app for getting help in mountains - check it out.
Entry to Tatra National Park is paid. Adult ticket costs 5 PLN. Children below 7 years old enter free of charge.
Morskie Oko mountain hut: tel. (+48) 18 20 77 609, (+48) 602 260 757.
Online map with trails and hiking time: https://mapa-turystyczna.pl/.

Where to stay in Zakopane?
There are many hotels in Zakopane - cheap and expensive, close to Zakopane center and located in quiet places. You may look for available accommodation here:
If you'd like to stay close to railway station and bus station in Zakopane, you can check nearby hotels here:
The best budget-friendly place to stay in Zakopane is Top Hostel. Located on Krupowki street, it just cannot be closer to main Zakopane attractions 😉. Nice and cosy, it also offers double rooms. Breakfast is included. You may check this hostel here: