You decided to explore Polish mountains. You headed first to the highest and most popular of them - Tatra mountains.
You visited Zakopane, walked to Morskie Oko lake and hiked Chocholowska valley.
Now you're in need of peace and quiet - you got tired of crowds in Tatra mountains.
Now it's time to explore peaceful Polish mountain range - Gorce National Park.
It's a mountain area located close to Tatras - only about 1.5 hour by car. Since the majority of tourists head to Pieniny and Tatras, Gorce are peaceful region, great for a relaxing one-day trip.
The highest peak in Gorce National Park is Turbacz reaching 1310 metres. Not a lot, but enough to get your legs tired at the end of the day.
The best hiking route leading to Turbacz peak starts in Koninki village:
I hiked there with my friends in April and liked it a lot! It wasn't strenuous - whole hike took us about 6 hours (including countless breaks for taking photos, horizontal contemplation on a meadow and lunch break in the mountain hut).

If you're into flowers, hiking in Gorce mountains in spring will have added bonus for you - beautiful crocuses, so fresh and delicate!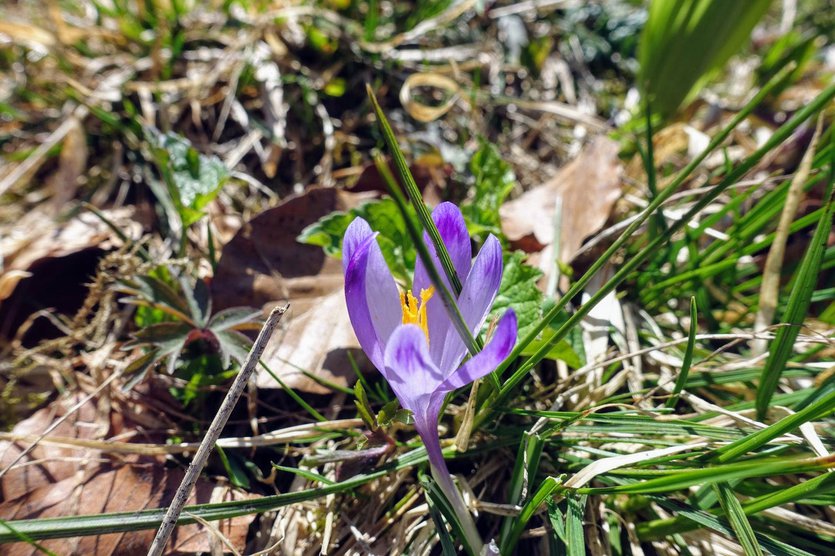 I have to say it's a very picturesque trail. First part leads through the forest, but then you hike in meadows and lovely clearings from which you get to see great mountain panorama views. Trail is nice, wide and easy to hike, suitable for families with children.
Close to Turbacz peak there's a mountain hut on 1280 metres. It's very spacious, offering indoor restaurant (food is delicious!) and lots of outdoor tables and benches. You can admire breathtaking landscape of Tatra mountains there.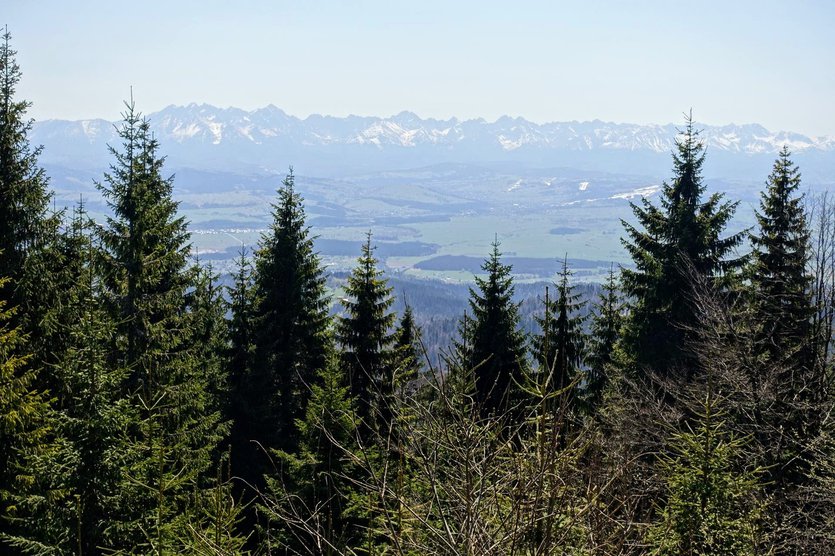 Honestly, I could sit there forever, but my friends insisted on going further, up to the highest peak of Gorce National Park.

So off we went.

Getting to the summit took us about 10 minutes.

We took a short break, because when it comes to photos, enough just isn't enough.

When we were finally done shooting, we started our descent.
On our way back, at the final part of our hike, we decided to take a shortcut and climbed down along ski piste Koninki. I guess it shortened our hike for about 15 minutes.

Attractions near Gorce National Park
If you plan to stay in Gorce area for a few days and want to diversify your trip, you may want to consider nearby fun tourist attractions:
Dunajec castle in Niedzica - 14 th century castle located right on the shoreline of Czorsztyn lake. Sightseeing trip lasts for about 1 hour. For those who are really keen on castles, there's an option to book a chamber there. Price starts from 250 PLN per night. Contact details: +48 18 26-29-480 / +48 18 26-29-489, e-mail: [email protected].
Czorsztyn castle - more accurately: Czorsztyn castle ruins. Individual sightseeing only. The castle is open for tourists from the beginning of May until the end of September, 10 AM - 3 PM.
Cerveny Klastor museum - built in 14 th century by a bad guy from Hungary who used to kill people and thought it would be nice to fund a monastery as a way of saying "my apologies". This sacral complex of buildings is a real treat for history aficionados.
"Rabkoland" amusement park - the biggest theme park in Southern Poland. Carousels, exhibitions, puppetry, arcade machines, cafes and restaurants - true paradise both for youngsters and adults. You can buy tickets online here , but the website has to be translated with Google.
Szopczanski gorge - another fantastic trail in Pieniny mountains. This yellow trails leads along beautiful valley - perfect for a short walk with children.
Finally, a few photos from our hike to Turbacz peak.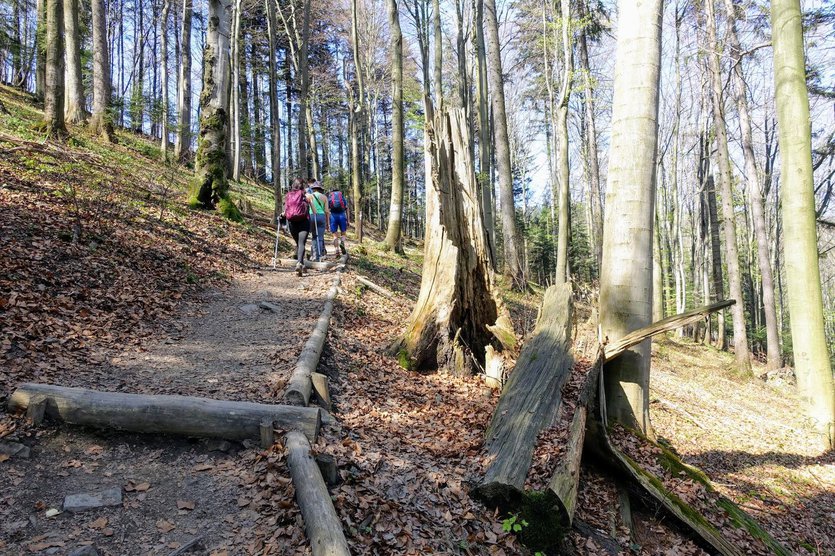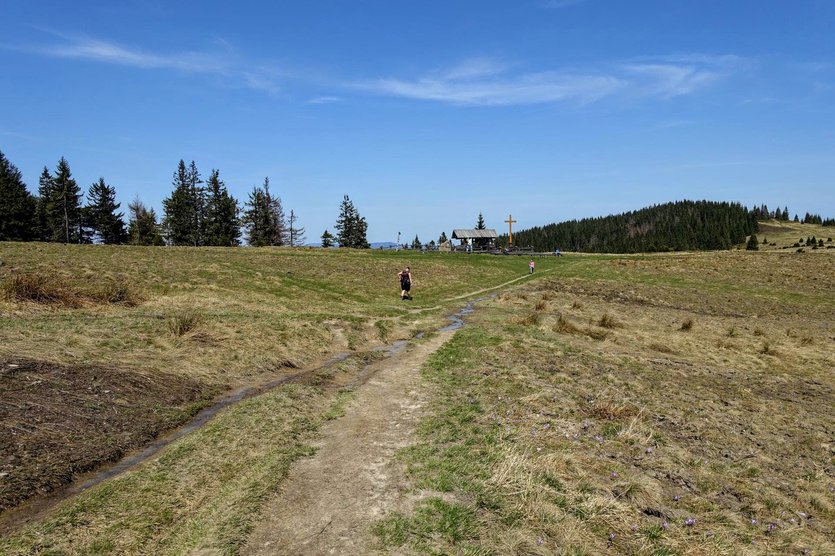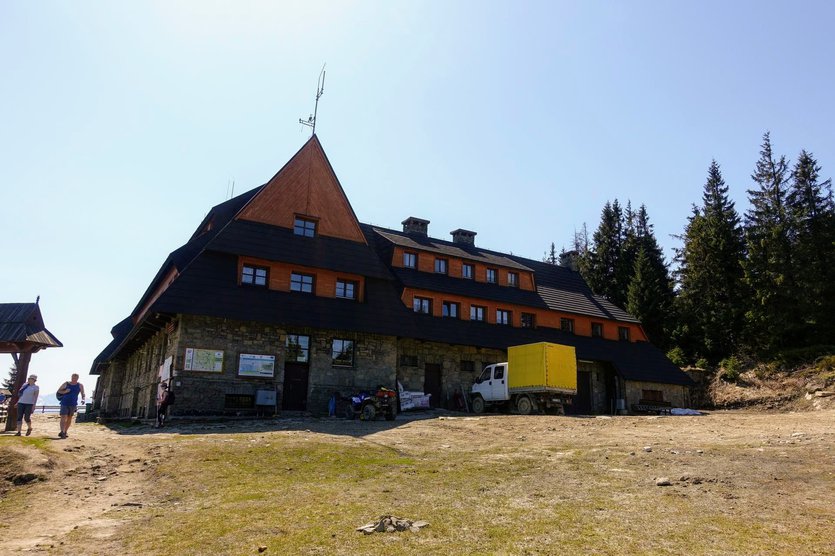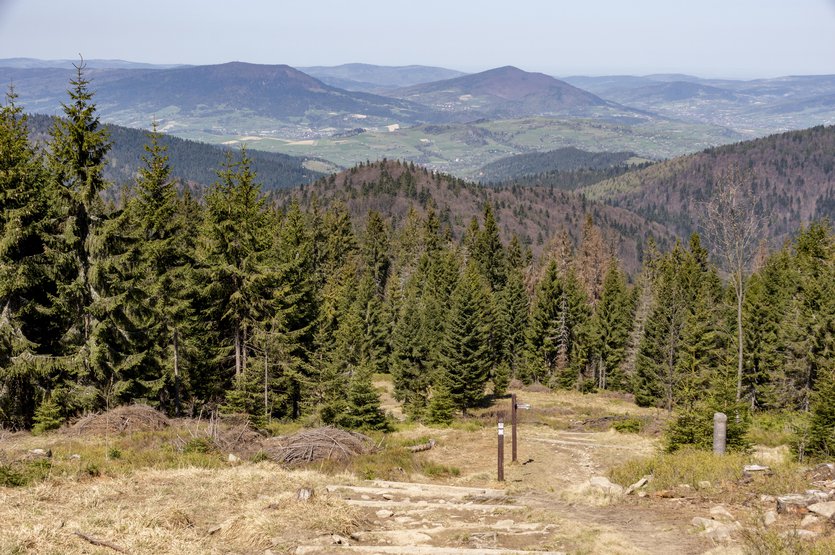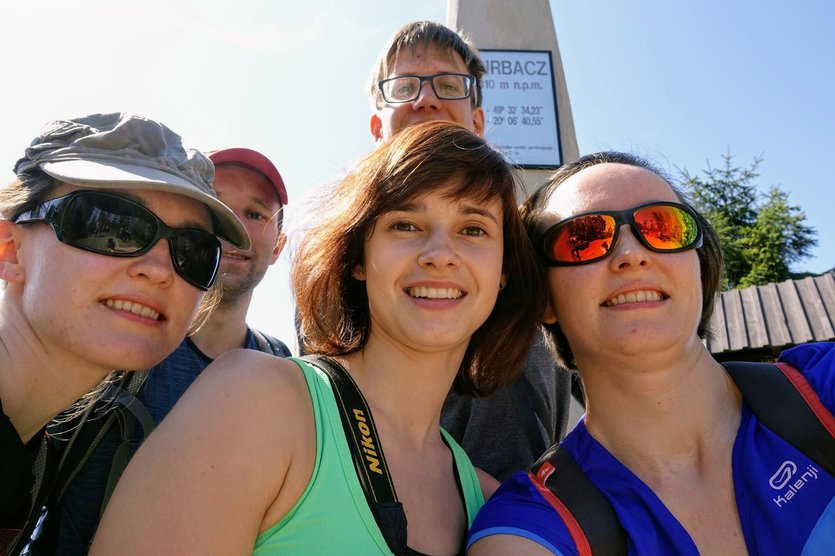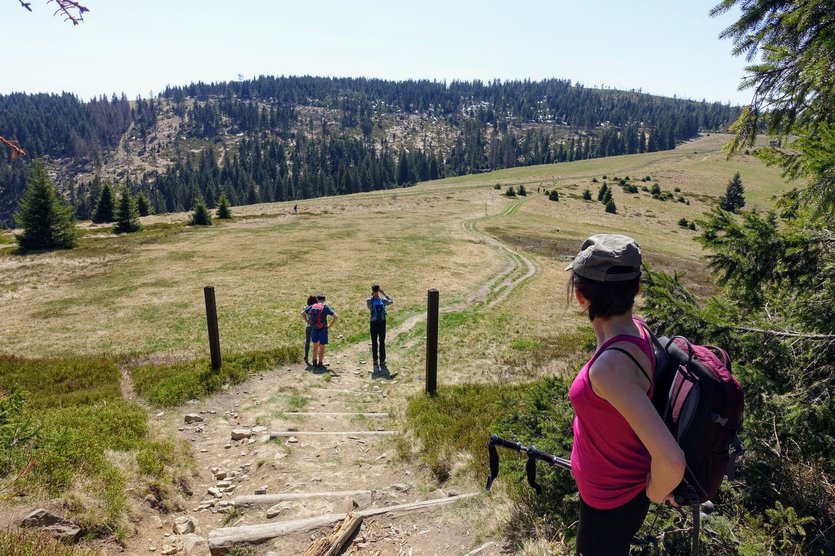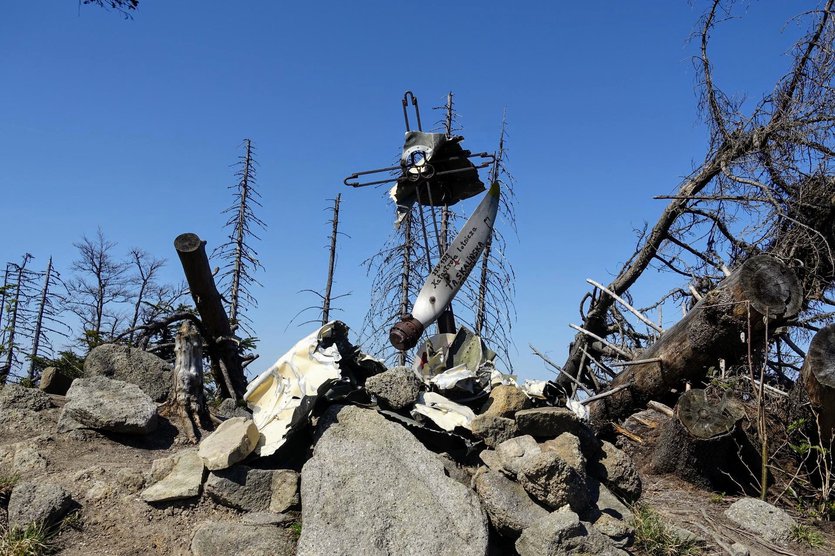 Have you ever hiked in Polish mountains? Would you like to try?