Package tour - some people love it, some people look down on it. Some folks cannot imagine organizing their travels on their own, others cannot imagine other people organizing their travels.
Well, I generally like package holidays, mainly because sometimes it turns out cheaper than traveling on our own.
However, there are some exceptions. I'm definitely not into all-inclusive option . I've only experienced this peculiar "pleasure" once (when I was too young to make decisions for myself) and now I know I won't choose such type of traveling again.
All-inclusive package tour is definitely not for me because, I think, it ties you to a hotel you stay in. It ties you so tightly that you barely leave the hotel. Sitting all day next to swimming pool and getting drunk on cheap alcohol - thanks, but no thanks.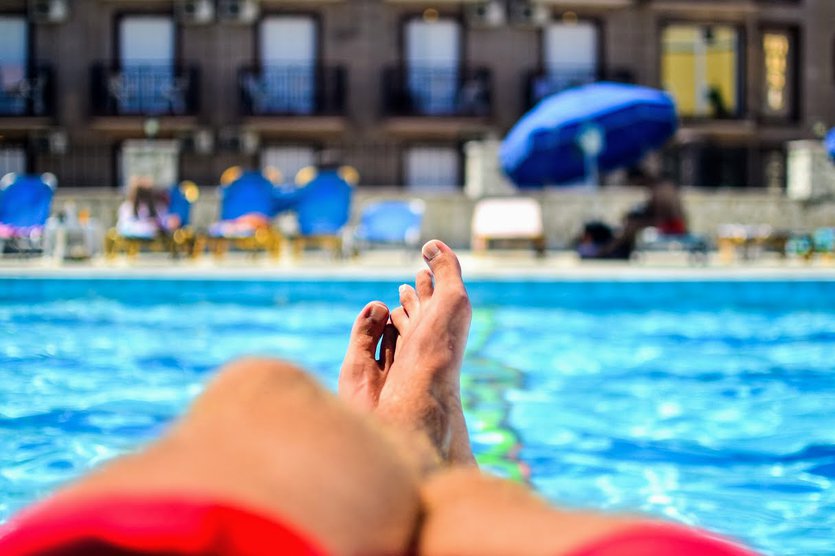 Anyway, I've heard lots of arguments against package travels (some people even claim it's not traveling at all), and I don't agree with the majority of them:
→ " Organized vacations are more expensive " - this is very popular generalization which often isn't true. If you want to visit some relatively cheap Asian country, then organizing your trip by yourself is definitely more cost-effective. But if you plan to ski in Alps or want to explore Canary Islands , then travel agencies would offer you cheaper options, as they have good deals with airlines, buses, hotels and ski resorts.
→ " Facultative trips are hasty and you end up extremely tired afterwards " - they say organized trips are rushed and there's just too many places, facts and monuments to remember in one day. Well, I'd also add they are ridiculously overpriced.
I'm surprised that people agree to go on such trips, and then complain it's tiring. Actually, the best way to get to know local culture and history is to read about it before the travel, and then rent a car or use public transport to explore the surroundings on your own . We don't need 100 facts per minute and 300 random photos made hastily because the trip schedule is so tight.
→ " If you go on package vacations, you won't get to know local customs " - this one is often repeated by people who complain about facultative trips. I'm not aware of any restrictions which would keep us from getting to know local culture on package tour. No one has ever ordered us to go to the same beach every single day. 😉 We just rent a car and off we go to explore the region we're staying in.
→ " Package holidays make you put on weight " - food in the hotels is usually served in the form of a buffet which makes people put a lot of food on their plates and they end up eating much more than usual. Well, no one forces anybody to eat, but I understand the temptation. Solution? Choose breakfast-only option - dining out will get you to know local cuisine much better.
→ " Your travel agency may go bankrupt and you'll lose your money " - that happens surprisingly often, doesn't it? 😉
These most common "disadvantages" of organized travels mentioned above don't bother us at all, as we don't choose all-inclusive option and organized one-day trips - traveling over the region by ourselves works for us best.
But there's one major drawback of vacations offered by travel agents.
Location of the hotels.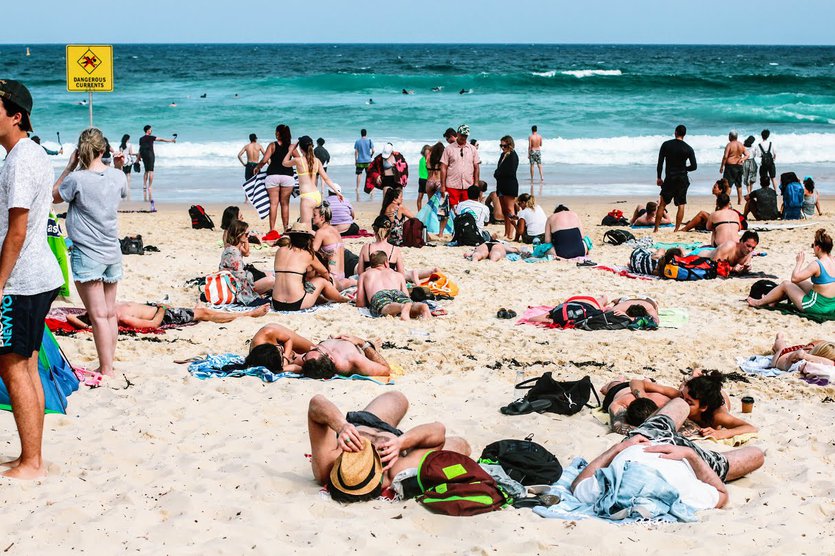 This aspect of organized tours puts us off and makes us less willing to choose such type of traveling.
Unfortunately, travel agents offer hotels in crowded and noisy resorts . It's not rare that the pleasant-looking hotel with the most sophisticated name (which makes you think you will be in heaven), is located close to some busy road and you have your windows closed all the time because you're not a heavy traffic fan (who is?).
Or, if your windows don't look out on the road, you can be sure there will be a loud disco or a fashionable pub right below your balcony - forget about falling asleep before 2 AM.
We got such hotel when we went on package vacations in Tenerife .
I thought " OK, Tenerife's the most popular Canary Island, besides it's the end of May, so high season is coming. Let's go somewhere else in winter ". So, off we went to Gran Canaria in February. The same story.
Tourist resorts can be described in 3 sentences:
1. Crowds of tourists everywhere you go.
2. Food in the restaurants and shops twice as costly as outside the resort.
3. Drunken screams at night.
All those things are serious downside for peace-seeking nature aficionados .
So, vacations with travel agency are comfortable option which may save you some time, money and stress. But on the other hand, the resorts chosen by agents are only for people who don't mind noisy crowds.
After having spent our last two vacations in popular tourist resorts, we'd rather organize our next long holidays ourselves - that would be in some peaceful mountain getaway.