Poland's currently one of the most underrated European travel destinations. Tourists from all over the world head mainly to Italy, France and Spain. Is it surprising?
Not really - Western Europe is a real travel paradise:
Perfect tourist infrastructure.
Loads of amazing cities offering countless eye-catching monuments.
Many interesting architectural styles.
Modern ski resorts.
Brilliant coastlines with clean, sandy beaches.
Sunny weather.
Well, the list goes on and on. I'd probably need a few more hours to list all the fantastic things which Western Europe offers to its visitors.
Seems like Poland's not even a competitor to all the well-developed, amazingly colorful countries.
Or is it?
Is Poland worth traveling to? Do we have anything to offer to international visitors here? Or are there only Poles exploring their own backyard?
Here's what I think: Poland will be one of the most frequently visited European countries within the next 20 years.
Why travel to Poland?

1. Breathtaking Tatra National Park

Tatra mountains are the highest and most beautiful mountains in Poland. In my opinion, Tatras are equally beautiful to Alps.
There's loads of fantastic hiking trails leading across Tatra ranges. There are easy trails in the valleys and difficult, via ferrata-like trails high up in the mountains. They're all well marked (which doesn't always happen in France or Italy). Everyone will find there trails suitable to their needs and capabilities - both families with children and experienced thrill-seekers will be happy in Tatra mountains.
I love Tatra mountains variety! For example, Western Tatras is totally different compared to High Tatras.
Air is clean and sharp, fauna and flora is a treat for any nature lover and the views do take your breath away. The landscapes are unique in this part of Europe - they're the only mountains of Alpine characteristics.
Oh, and when you visit Tatra mountains in winter, don't forget to take you skis - there's lots of ski resorts in the area.
If you would like to stay close to Tatra National Park, check available hotels here:
2. Family-friendly Beskidy mountains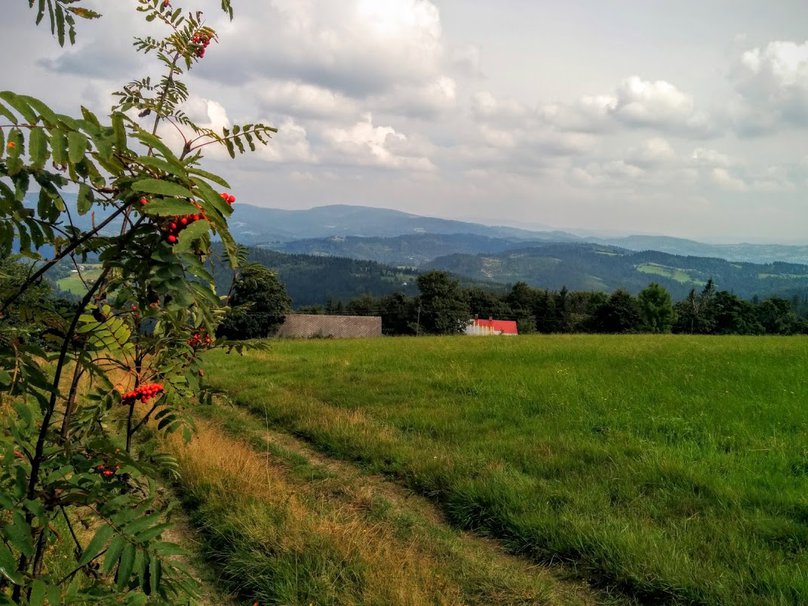 Very long mountain range (about 600 kilometres!) in the southern Poland, starting in the west in Czechia and ending in the east in Ukraine.
Less famous than Tatra mountains, but equally worth going to. Peaks are lower, but so are the prices. And there's also less tourists in Beskidy mountains thank in Tatra National Park.
There's a lot of lovely, picturesque, small villages which offer comfortable accommodation and delicious local cuisine. Tourist infrastructure is well-developed - there's lots of trails and mountain huts in Beskidy mountains.
Trails aren't demanding, definitely not very steep - the peaks aren't high. Average height of Beskidy hills is about 1000 metres (3300 ft). The highest mount in Babia Gora which reaches 1725 metres.
So, Beskidy are perfect for less experienced hikers, families with children or just for the nature lovers who appreciate great landscape and fresh air, but don't necessarily want to strain themselves on steep trails.
If you would like to stay close to Beskidy mountains, you can check available hotels in a picturesque mountain village Wisła:
3. Brilliant monuments in Cracow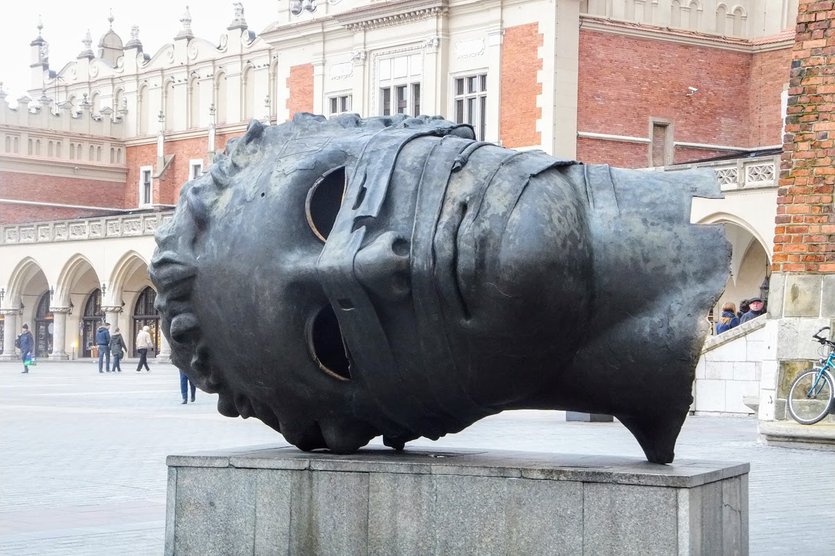 One of the major cities in Poland.
Cracow is a vibrant city located in southern Poland, close to Tatra mountains. If you like international atmosphere and brisk environment, then this city is perfect place for you - you'll get to hear every language of this world on Cracow streets.
You won't get bored in Cracow, especially if you're into history and architecture. Wawel castle, Mariacki church, Old Town, Sukiennice market, Barbakan fortification, Kazimierz area, about 50 museums - there's loads of things to see in one of the oldest cities in Poland.
Did you know Cracow was listed in UNESCO World Heritage register in 1978? Now that's something!
If you're not that into historical stuff, there's also lots of restaurants, pubs and discos to choose from - Krakow's well prepared for entertaining all kinds of travel aficionados. In fact, Cracow is very popular among party goers - it was listed as one of the best European stag do destinations.
Additional bonus of this city is its location - it's situated close to Zakopane, Wieliczka Salt Mine, Auschwitz, and Czestochowa.
You can check available hotels in Cracow here:
4. Clever dwarves in Wroclaw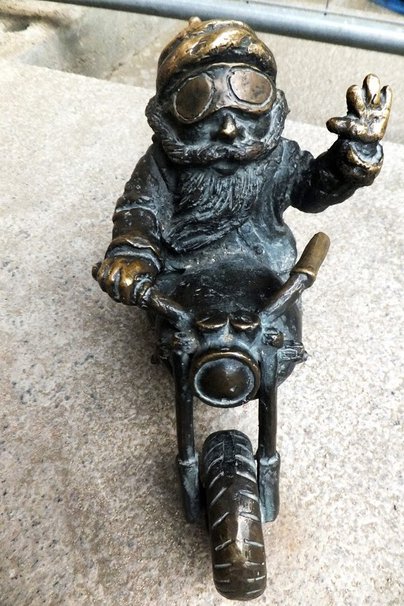 Wroclaw is another vibrant big city in Poland. It's definitely less historical than Cracow, but equally interesting. There are 2 trademarks of this city: bridges and dwarves . I'm not sure which one's better. 😉
What I strongly advise to do when visiting Wroclaw is to organize a dwarf hunt - you can bet with your travel companion who spots more dwarves. The winner gets a delicious dessert in one of many nice cafes in the town square.
Easy as this quest may seem, it's rather tricky to find those little pranksters - they lurk in weird, unexpected places all over the city!
When you decide you've caught enough dwarves, you can check out Raclawice Panorama - a real treat for history aficionados. It's enormous cycloramic painting which shows Raclawice bloody battle in 1794.
If you would like to visit Wroclaw, you can check available accommodation here:
5. Amazing ships in Gdansk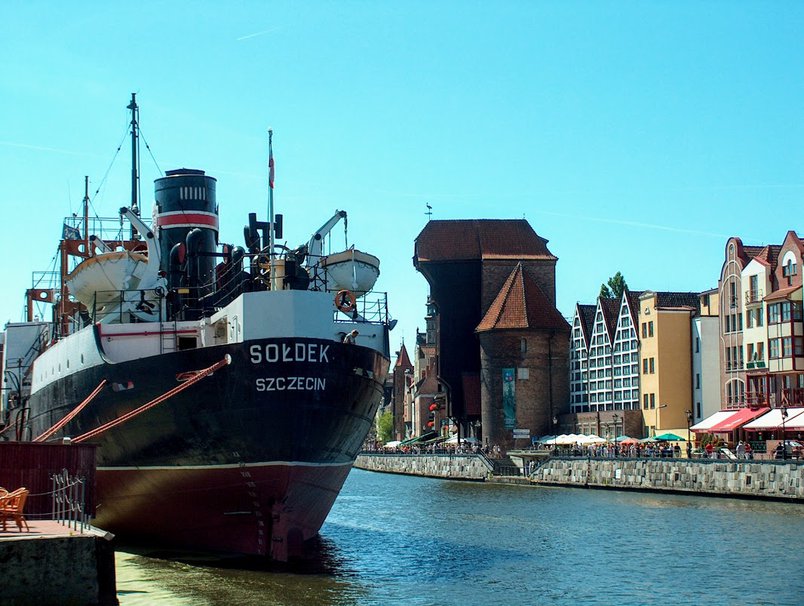 I like Gdansk the best, for me it's one of the most beautiful cities in Poland.
Gdansk is port city located on the Baltic coastline, that's probably why it seems so interesting to me (I rarely see sea 😉).
And it's simply beautiful. Famous for its amazing architecture, international atmosphere and great beaches. Gdansk is also loaded with great attractions which will make your trip even more interesting.
So, it would be sin to be in Gdansk and not try a ferry ride. Besides its amazing Old Town, it's definitely worth to visit Westerplatte - place where Germans attacked Poland for the first time in September 1939.
Westerplatte makes you instantly appreciate the fact that you don't have to take part in the worst thing on this planet - war.
I remember I visited also botanical garden in Oliwa district. It may not be in the city centre, but definitely worth visiting too. It's open all year round, from early morning until late evening and is perfect getaway from vibrant town square.
You may check available hotels in Gdansk here: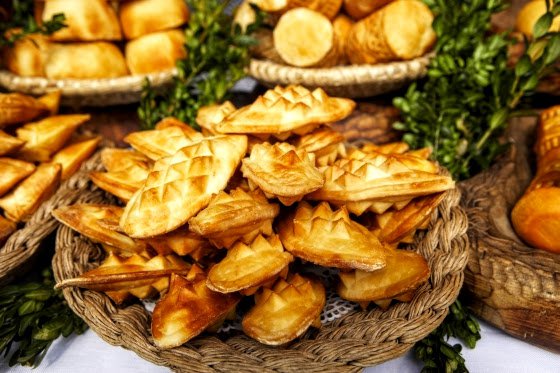 What the heck is oscypek? - you may ask.
Well, oscypek is a smoked, salty cheese made of sheep milk. It looks fancy and tastes great. Actually, it's a signature food of Tatra mountains, a real trademark of the region.
I mean, a proper trademark - since 2007 oscypek's name been protected by European law - it's an official Polish regional product with PDO status (Protected Designation of Origin). Yeah!
I know a cheese isn't a big deal - it's definitely not enough reason to visit a country, but I couldn't resist mentioning it here. Remember to buy oscypek when you're in Tatra mountains - you won't regret it.
7. Romantic Baltic coastline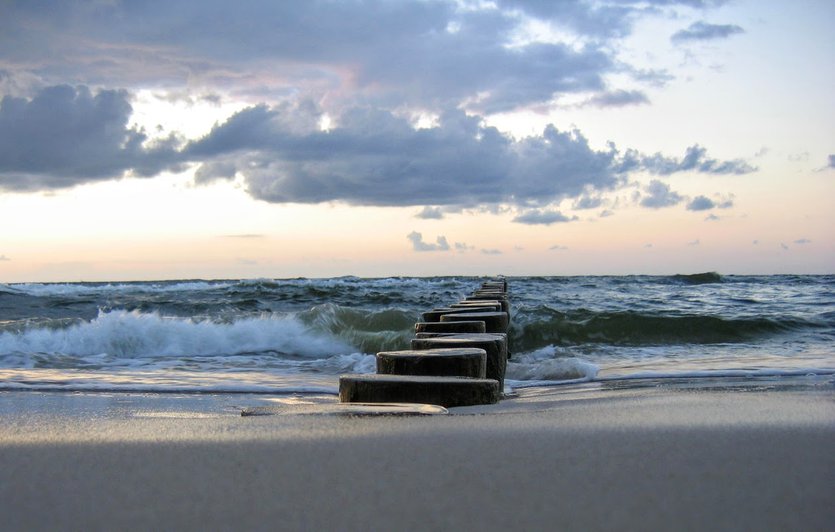 OK, Baltic sea may not be so azure blue like Atlantic Ocean. It's not as warm as Mediterranean sea.
But it fulfills it's function well - it provides nice, fresh air and great landscapes. There's lots of fantastic beaches and interesting lighthouses. And, as every seashore, Baltic sea offers you amazing opportunity to admire stunning sunsets (or sunrises), contemplate the nature and have a long walks along the shore.
Tourist infrastructure is well-developed on the Baltic coastline, so every sea aficionado will be satisfied - restaurants, pubs, discos, museums and accommodation suitable for all wallets.
In addition, the fish tastes best in this area. Of course, the good fish is the fresh fish. So forget about halibut or panga. Try local species like flounder (plaice), herring, cod and sole fish.
One of the most popular tourist resorts on the Baltic coastline is Sopot - charming town offering many attractions and beautiful view on the sea.
You can check available accommodation here:
8. Fantastic Masurian Lake District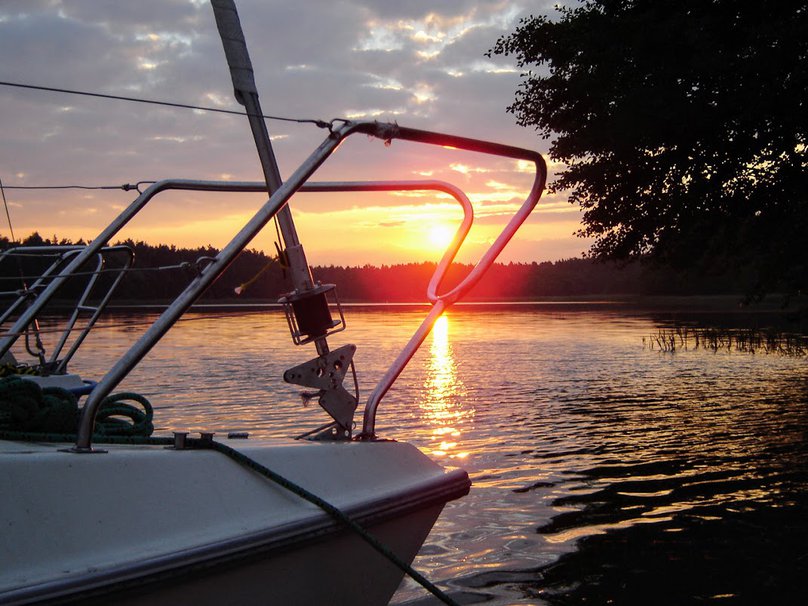 OK, I need to admit I've never been there, but everyone says it's brilliant! This picturesque area is in the north-east of Poland and is called "The Green Lungs of Poland" - there are vast forests which keep us Poles alive. 😉
If you're into lakes (there's about 2000 of them!), sailing, forests and biking you may want to consider visiting Mazury. It's perfect place especially for water sports people who need to unwind in peaceful green getaway.
One of the best tourist resorts in Masurian Lake District is Mikolajki. It's charming little town located just right over Mikolajskie Lake. Paradise for sailing aficionados and nature lovers.
You can look for available hotels in Mikolajki here:
9. Mysterious Ogrodzieniec castle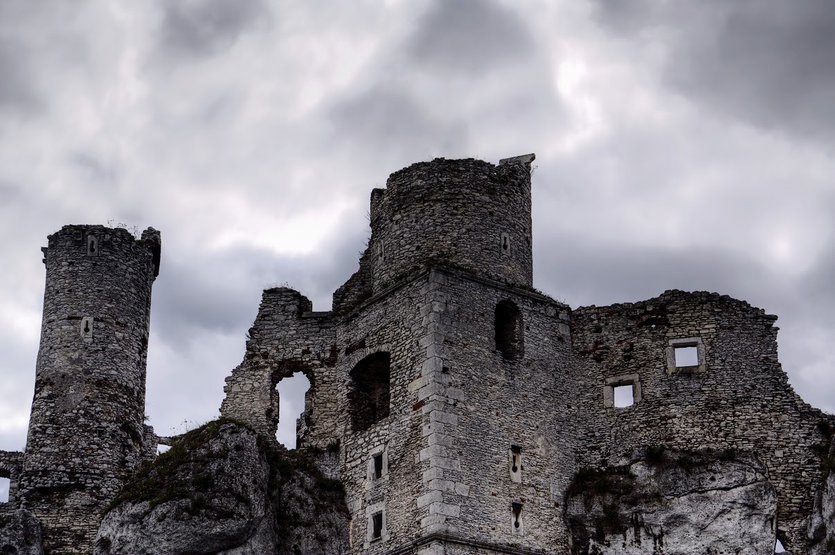 You might not have heard about Ogrodzieniec, even though it's located so close do Cracow. Or maybe Cracow is the reason why castles in Jura Krakowsko-Czestochowska (Polish Jurassic highland) aren't famous enough?
There are many reasons why it's worth to visit Polish Jurassic highland. Besides numerous castles to see, there are big jurassic rocks to climb and lots of trails to hike or bike. It's just another beautiful, but underrated region in Poland with great Ogrodzieniec castle being its major tourist attraction.
If you would like to disover this unique area, you can check available hotels here: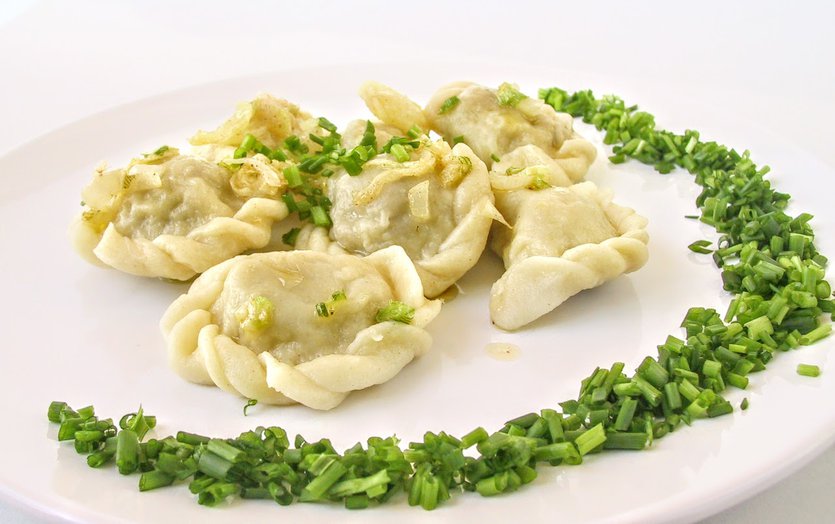 Polish food is awesome! It might not be very low-calorie, but is definitely worth a try.
The best food to eat in Poland is pierogi.
Everyone knows pierogi. You either heard of them or already tried them. They're delicious!
OK, in case you're not sure what pierogi are - they're stuffed dumplings which can be boiled or fried. They come in great variety - you can have them sweet or savoury.
The most popular type is Russian pierogi - they're filled with white cheese and potato mash. But do not limit yourself only to one filling - there's also cabbage and mushrooms, spinach, minced meat, broccoli and buckwheat. If you have a sweet tooth, then go for blueberries, strawberries or cottage cheese. I guess there's no limit when it comes to pierogi's stuffing. 😉
11. Relatively low prices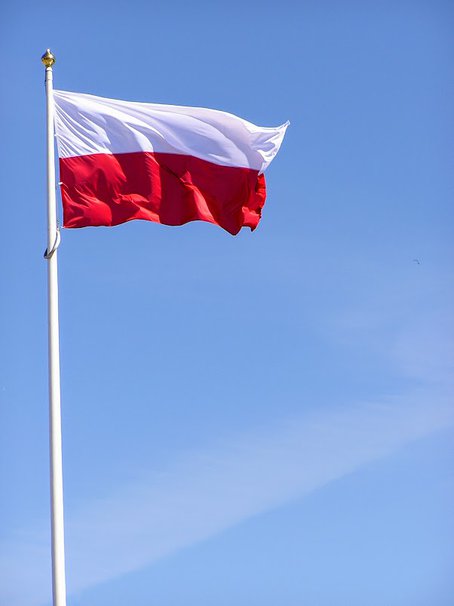 Poland is one of the cheapest places to travel in Europe.
I bet Poland currency is a nice bargain for you. Polish zloty is immensely cheap, especially for those who earn their income in US dollars, European euros, Swiss francs, British pounds or Scandinavian currencies.
In general, prices in Poland aren't that high. Of course, you can pay through your nose in 5-star hotel in a big city but, still, it's nothing compared to prices in Western Europe or USA.
Museum tickets, nightclubs entrance fees or even ski passes are usually low-priced. Truth is, you'll find nice accommodation and great restaurants for a very reasonable price even in the biggest Polish cities.
If you're on a really tight budget, you can travel by train, bus, or choose even faster option - hitchhiking or BlaBlaCar (in Poland everyone has a car). And for sure you'll find a friendly, cheap hostel.
You can buy your food in groceries (there's shop on every corner) or eat out in bar mleczny. Bar mleczny is one of a kind, Polish cafeteria (cheap restaurant without a waiter) - meals offered in those restaurants are subsidized by government budget.
You'll pay almost nothing for a plate full of homemade food. I don't think any other nation ever came up with such idea. 😉 But it works well in Poland and food served in bar mleczny is usually very good.
---
Natural beauty of Poland - top 10 places