Past year has taught me mostly one thing. That thing is: plans change.
So, let's not get too attached to our plans, perhaps " let if flow, let it go " attitude will help us in life the most.
A year ago our plan was simple - we wanted to build a house and live in a quiet village close to Czech Republic border (ups, meant Czechia). Instead, we ended up buying an apartment in Gliwice - town in southern Poland with over 170 000 habitants and all urban infrastructure you can possibly need.
Why we changed our plans so abruptly? Well, there were quite a few reasons but most importantly we're just lazy and the comfortable life close to urban infrastructure has been too tempting for us to resist.
We thought - building a house is a lot to do, let's buy a flat which someone already built for us, that will be easy.
Well, it's not been easy and I sometimes think that, if buying and setting up a flat is so hard, then getting ourselves a 100 square metres house would probably kill us.
Maybe in the future buying a property will be easier . But now you have to fill in countless papers, negotiate with developers, visit banks, conveyancers, Municipal Council, sign many contracts and read many weird documents. A lot of that has to be done in a hurry. Once I literally almost lost my shoes whilst running to the City Hall - it was closing in half an hour and I had to fill in and submit an application for some tax (name and reason of this tax is not yet known to me).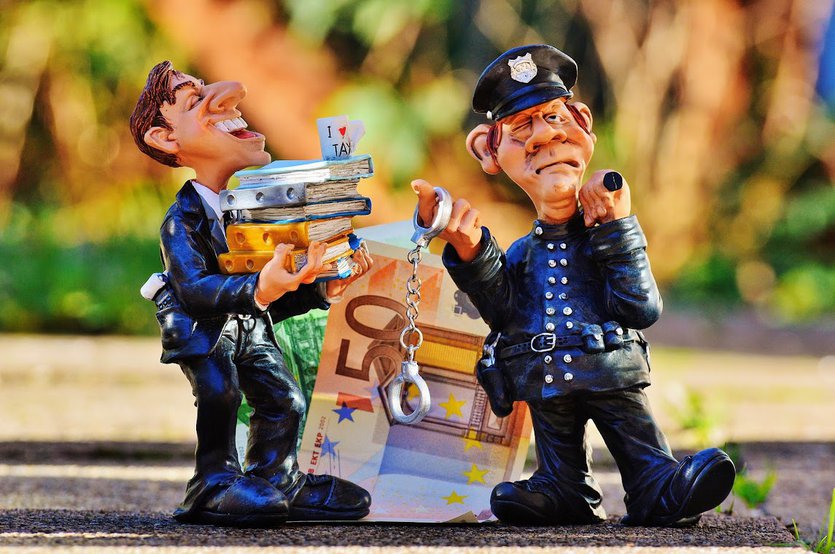 When it comes to getting the interior ready, the most challenging part for us was to choose the refurbishment company. I still wonder if we chose well as the workers seem to be so sloooooow... And their immune systems don't work very well as there's always someone calling in sick... And I want to move in asap! 😉
One thing which I can definitely recommend is to get your interior design project done in advance by designer or, if you're into those things, do it yourself by using SketchUp . There's no room for "let if flow, let it go" attitude here.
SketchUp's free of charge program which allows you to create your own 3D project which, believe me, is very important to avoid unnecessary stress afterwards.
It's a bit tricky when you start working on SketchUp and it may not be the most user-friendly program but once you get yourself familiar with the manual , all goes well. There are many types of furniture, colors, textures and everything else you might need to plan your apartment's design. We're glad we had used it.
Truth is, in the beginning we didn't have the foggiest idea how to create our interiors. We experimented with many colours and furnitures but nothing seemed to look fine. Finally, we gave up and just searched the mighty Internet, copied some nice ideas, spent countless hours on setting virtual furniture in SketchUp and here we are - trustful that our flat will be friendly to us.
I know decorating the apartment just isn't the most important thing in our life. But, on the other hand, we're going to spend quite a lot of time in there so it's helpful to come prepared and avoid chaos and frustration caused by weirdly looking furniture or tiles which make our apartment so dark that we just want to go out and come back after next refurbishment.
OK, now a short photo story about the sweet job of getting your apartment ready for living.
"Will we ever leave this shop?"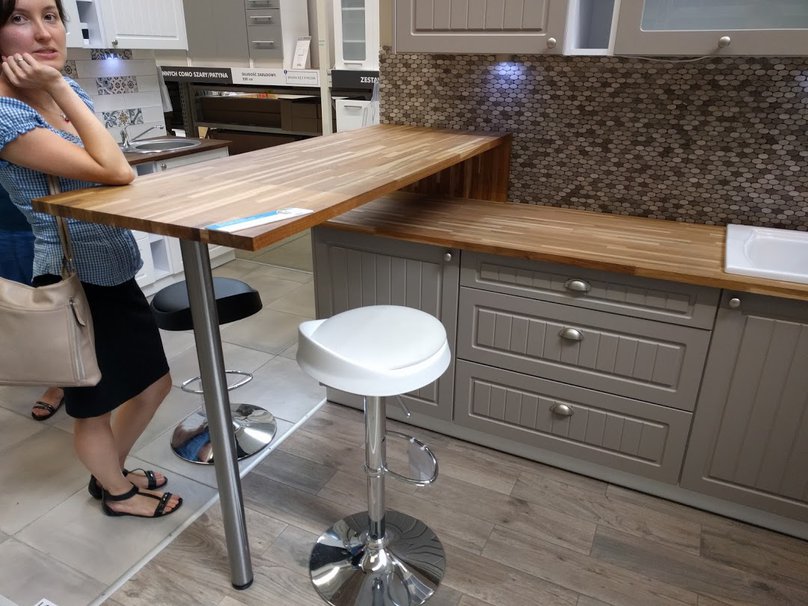 "I've never ever in my life sat on such a big sofa! Anyway, doesn't it look exactly the same like the other 20 sofas we've just seen?"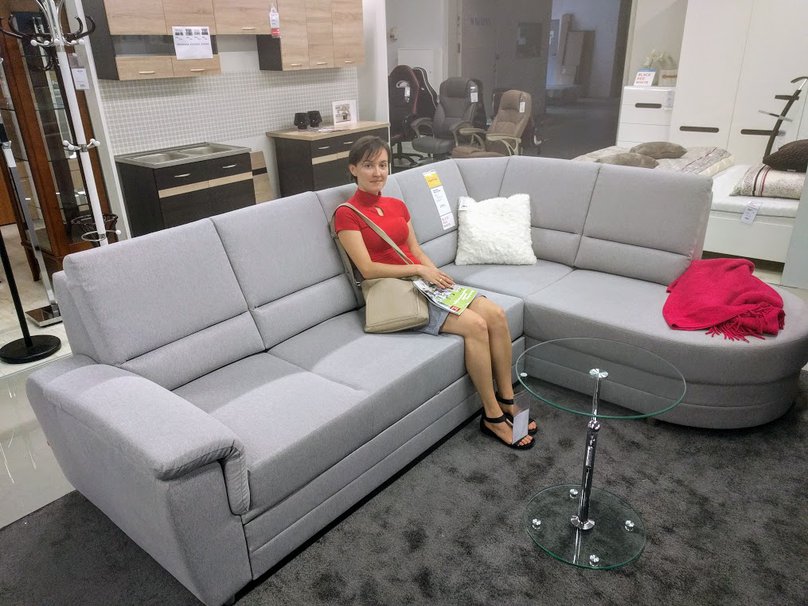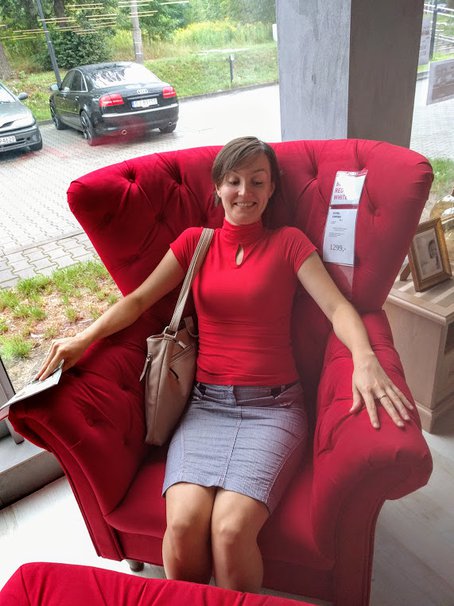 "Looks fine to me but what do I really know about this stuff?"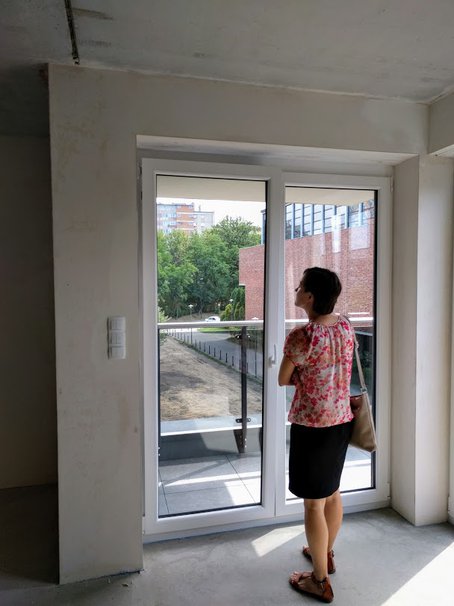 "Are we really going to live HERE?!"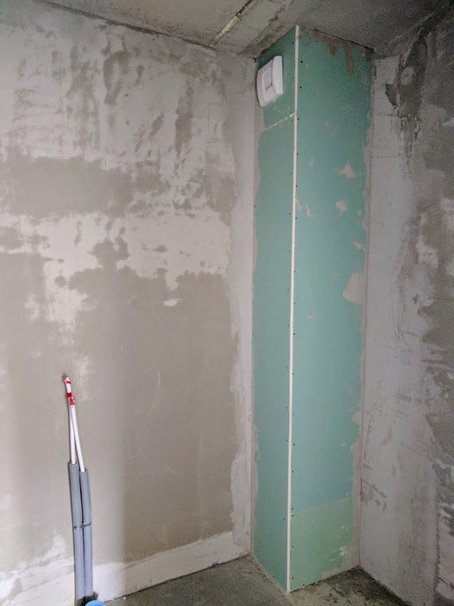 "Choosing your tiles has never been easier."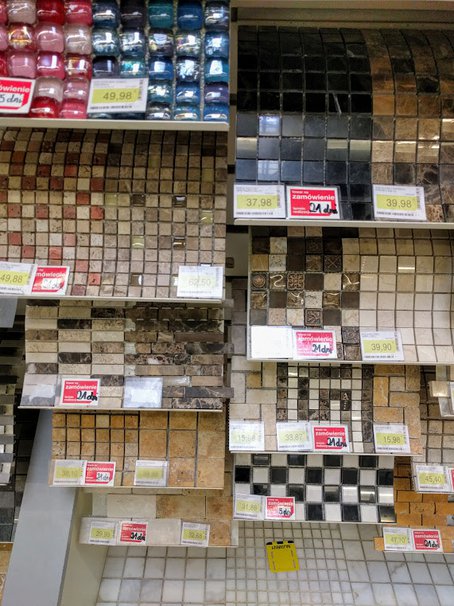 "But thank God floor tiles are so easy to choose from!"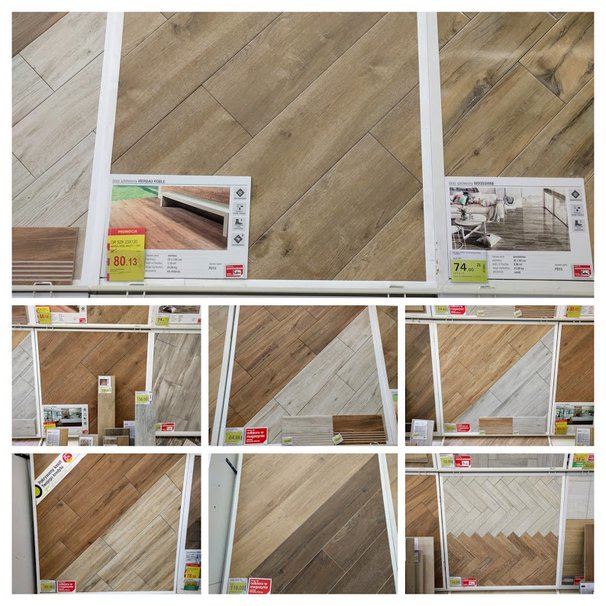 "My inner voice tells me those colors don't match well."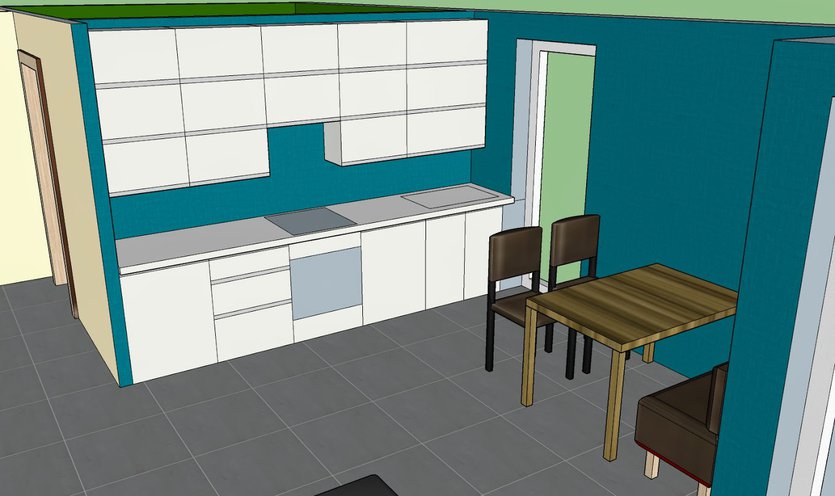 Well, truth is, we're super excited that we're finally getting our own place to live and we believe our hard work will pay off in a form of cozy and charming flat which we will call HOME