It was very pleasant 15-kilometres long walk in Silesian Beskids. We started hiking from Brenna on green trail which later on merged with black one.
On our way up we climbed onto wooden 12-metres high lookout tower on Stary Groń (798 metres).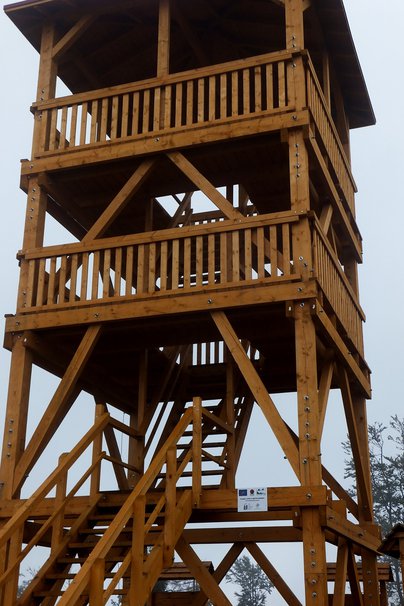 The weather was not perfect but, still, the views were nice.
Close to Grabowa peak there's newly refurbished mountain hut with beautiful garden. Great place to contemplate the nature or play some boardgames with friends 🙂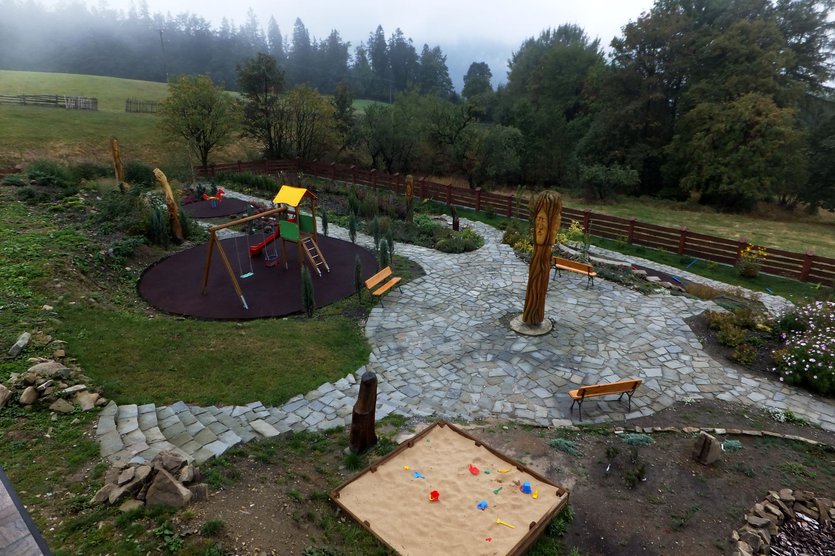 We got to Grabowa (907 metres) fairly quickly and took red trail leading to Klimczok as we wanted to get to Kotarz (928 metres) and climb down to Brenna along blue trail.
The whole hike took us about 5 hours and it was nice and easy and very enjoyable . Every parent with a child in baby sling will hike the trail with a smile on his/her face In fact, all trails in Beskidy mountains are great for families with children - trails are wide and safe, there usually isn't much height difference to do and the views are amazing. Every nature admirer will be delighted!
In Brenna, before going home, we decided to have a dinner in 'Stara Karczma' ('Old Inn') which is located close to the trails starting point. It was great idea! The food there tasted genuinely homemade  – simply delicious! Chicken noodle soup was especially tasty and with no trace of artificial additives which is quite difficult to come by in restaurants.