Barania Góra reaches 1220 metres - it's the second highest mountain in the Silesian Beskids range, part of the Western Carpathians. On the summit there's lookout tower which gives additional 15 metres above sea level. Brilliant view! There's no mountain hut on Barania Góra but there's one nearby - you can easily get to Przysłop clearing (900 metres) - about half an hour of walking.
There are many trails leading to Barania Góra but we decided to start hiking from Wisła Czarne , following blue trail to the mount. We got back walking along red and blue trails. It was circular route which took us about 5 hours to hike. The trails are nice and easy - wide paths leading through forests and meadows. They're perfect for families with children.
Unfortunately, the forests on Barania Góra are dying - the area has been exposed to acid rain for years and the consequences are nasty.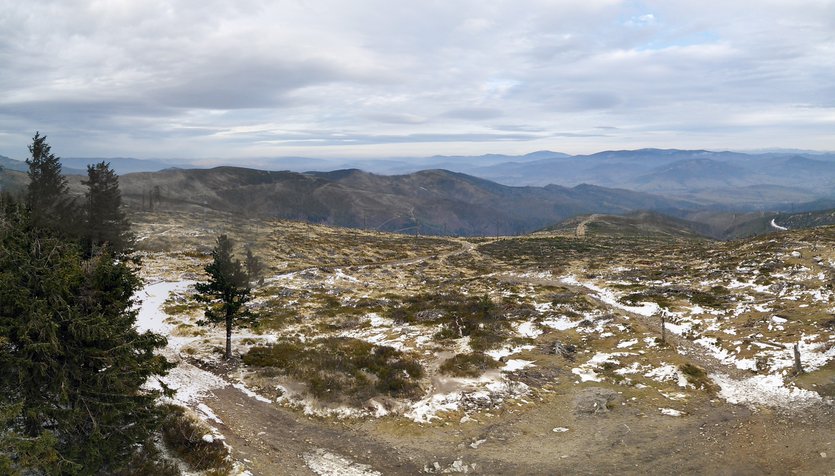 Acid rains are caused by polluted air which no one in Poland cared about for a loooong time. The other cause of trees being wiped out is that the forests of Barania Góra are dominated by spruce . Of course, it isn't natural - nature's all about diversity and it was people's management which lead to homogeneity of forests on Barania Góra.
It all started in the 19th century. Loads of trees were cut down to get building material. Then, to get even more wood, people started to plant spruce because it grows quickly and provides lots of resources in relatively shoort period of time.
The spruce seeds were imported mainly from the Alpine regions. Since it was monoculture , the forest was prone to various kinds of diseases and pests and started dying rapidly. Also, as you can imagine, Alpine trees aren't very suitable to grow in low Beskid moutains.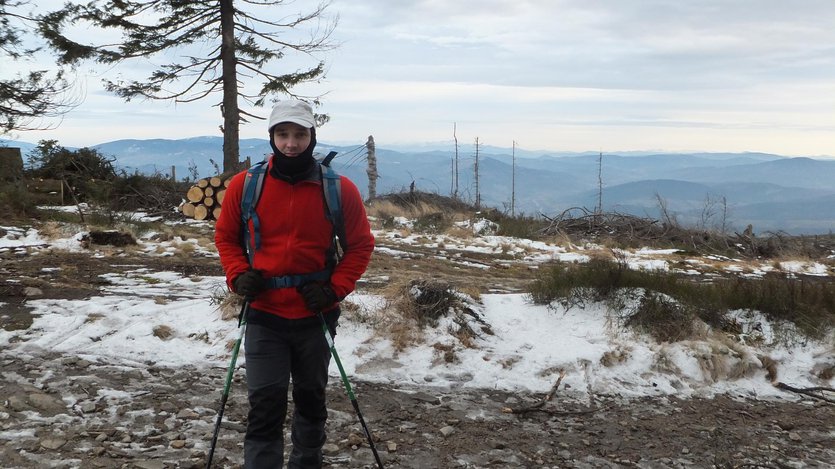 In recent years, in order to save healthy trees, large stretches of infested forest have been cut down and, fortunately, new trees are being planted. Now, Barania Góra forms part of nature reserve. It is slowly getting better but still we could see many withered trees and large areas of logging.
Let's hope people will learn their lesson and take care of biodiversity this time.