As we actually have never been to Little Beskids (Beskid Mały) before we decided it was high time to explore this beautiful mountain range. As the name suggests, this mountain range isn't high – the highest mount is Czupel 933 metres. Little Beskid's close to Silesian and Żywiecki Beskids.
Little Beskid isn't to be confused with Low Beskids (Beskid Niski). The latter mountain range lies in southeastern Poland and northeastern Slovakia, close to Bieszczady mountains.
We started our hiking trip in Przełęcz Kocierska (Kocierska Pass) – very popular tourist place located at 718 metres. There's a luxurious hotel and SPA Kocierz, ropes course and restaurant but, most importantly to us, there's a starting point for several hiking trails.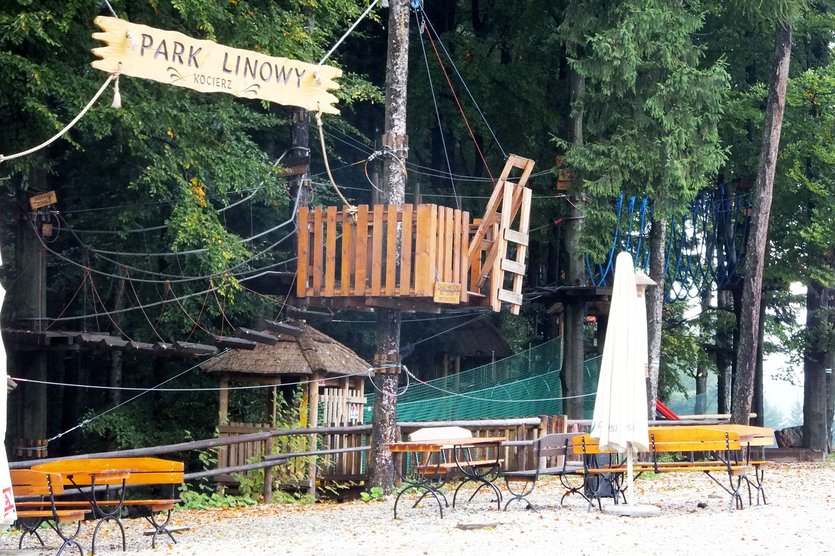 We chose to go along the red trail leading to Żar mountain (761 metres). Just a few words about Żar - it's an immensely popular peak. There's a small-gauge train which takes up paragliders and hikers. It's usually very crowded because there are two paragliding starting points and many people come to admire them.
In fact, that day we had very easy and relaxing Sunday walk – we got to Kiczera peak (831 metres) in a couple of hours, contemplated beautiful views and went back following red trail. As you can see, we did very little height difference that day.
Little Beskids are perfect for pleasant, undemanding hikes - families with children would find the trails more than suitable for a weekend trip. Nice views, clean air, beautiful forest and easy routes should meet the expectations of the most demanding parent.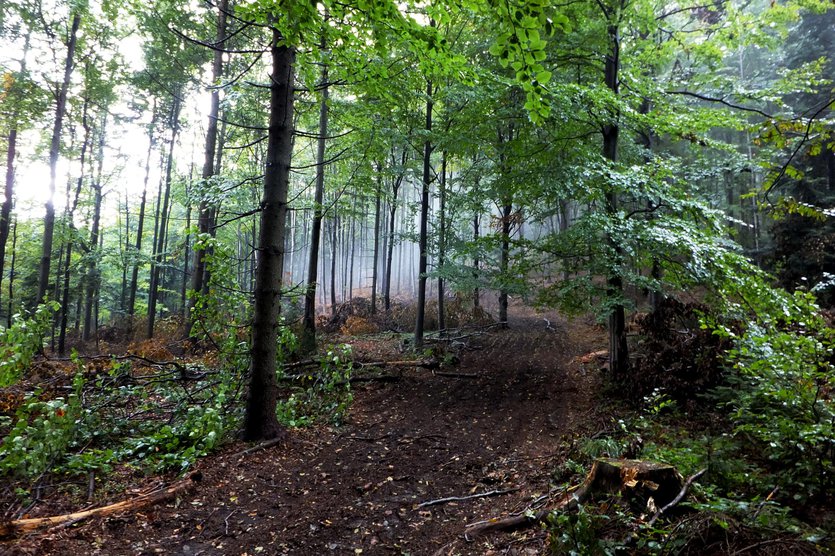 When we got back to Kocierska Pass we treated ourselves to delicious traditional food in Kocierz restaurant. I liked the décor very much – regional mountain style with big hearth in the middle of the hall. And crowded as it was there was still table availble for us which we'll be thanking for until the rest of our lives - the food was more than delicious for such hungry horses like us!
Starter on the house: