We decided to spend 2015 New Year's Eve in Bieszczady mountains. They're part of Easter Carpathians and run from south-east Poland through Ukraine and Slovakia. They aren't very high - the highest summit in Poland's Tarnica - 1346 metres (in Ukraine Bieszczady rise up to 1405 metres).
We managed to gather bunch of really nice people - there were 10 of us 🙂 We found accomodation in Cisna-Przysłup , very close to Bieszczady National Park . The house name's Żółty Domek (Little Yellow House). Rooms very spacious and cosy. In general, housing conditions were fine but it was very cold! The temperature got 20 degrees below 0 and the radiators didn't seem to give enough heat.
The rooms were offered with board which was great option. The hostess cooks very well

There was also big living room with fireplace which we all liked very much. Żółty Domek is perfect place to stay if you prefer quiet area close to the trails and go in bigger group. The living room was brilliant for social gatherings

On the first day we went for an all-day hike.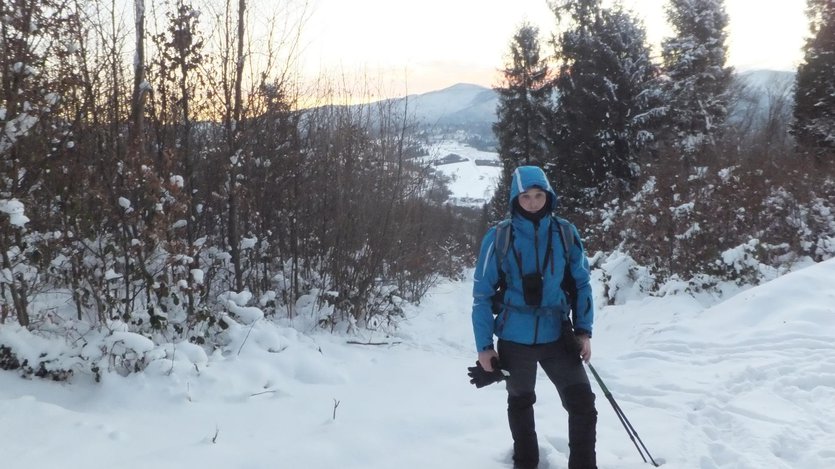 We started walking from Jabłonki village (548 metres) along black trail. Our first destination was Łopiennik (1069 metres).
I guess that getting there would take us much less time in the summer. At the end of December, with high snow and low temperatures, we hiked 6.5 kilometres for 4 hours. But it was worth it - the mountain forest covered in snow looked enchanting! For me there is something magical about snowy forests .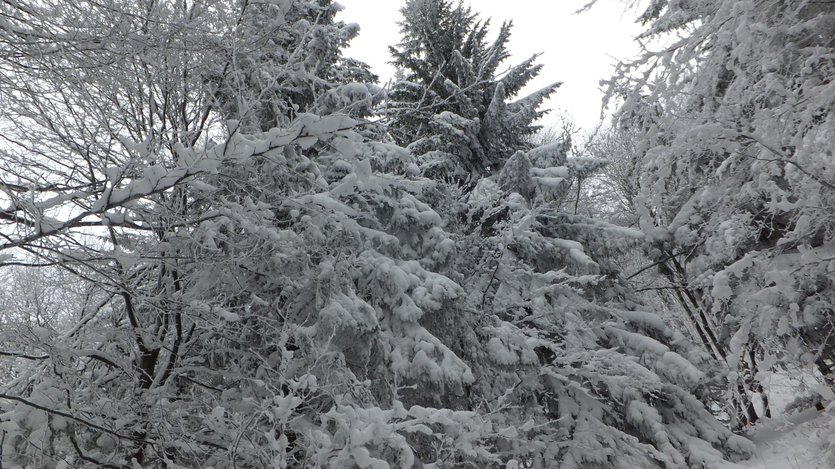 Anyway, after getting to the top we climbed down quickly because it was quite windy up there and we were craving hot meal. We hurried to Cisna and went to the nearest restaurant available which happened to be "Pod Kudłatym Aniołem" Tavern ("Shaggy Angel" Tavern). Oh dear, they served such a lovely food! The garlic soup and potato pancakes with goulash were good enough to die for 😉
The next day we decided to visit famous Chatka Puchatka (Winnie-the-Pooh Hut) in Połonina Wetlińska. It's located on 1232 metres. Not high but, still, it was a bit of challenge since there was a lot of snow on the trail.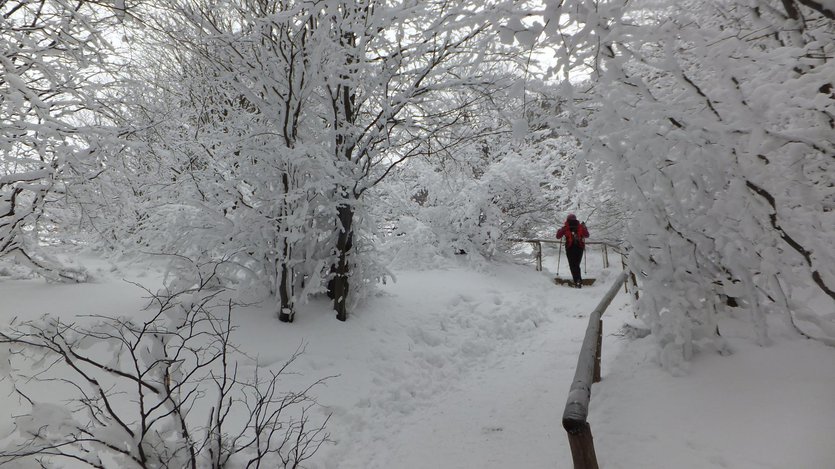 We started hiking from Brzegi Górne village (738 metres) following red trail. Getting to Winnie-the-Pooh Hut took us about 2.5 hour.
It was enjoyable walk and the snowy forest looked amazing but, on the other hand, it was very windy and we were relieved to arrive at the mountain hut. It was rather cold in there and, surprisingly, there was loads of people! We had a quick snack and, in spite of the icy cold wind, we decided to trek a bit further along the ridge.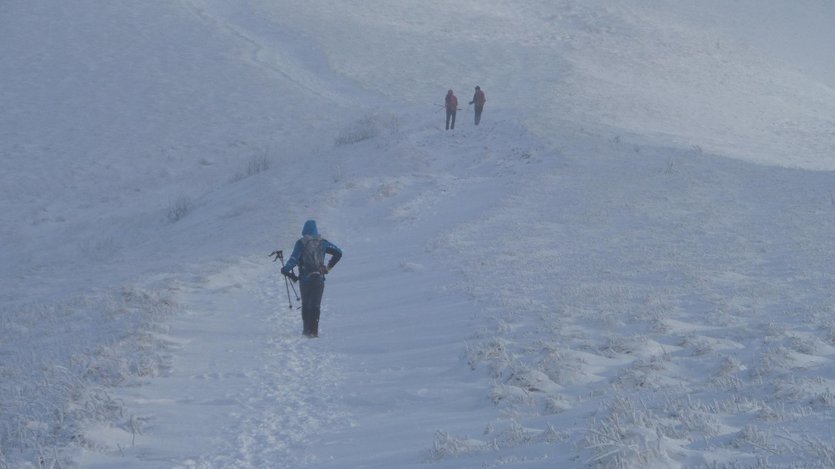 When we got to Orłowicz Pass (1095 metres) we all looked like snowmen . I must admit it was difficult walk for me and I was dreaming about skiing goggles - the only thing that would be able to sufficiently protect my face.
By the way, Połonina Wetlińska is a big landform of mountain meadows in Eastern Beskids. Very beautiful.
The following day we tested our skiing skills on Gromadzyń - skiing centre in Ustrzyki Dolne.
It goes up to 655 metres. There are four ski-lifts but only T-bar and 'plate' lifts are available - no chair-lift. There are three ski runs: 750 metres, 800 metres, 900 metres. The ski-lifts were working efficiently. There was lots of snow so skiing conditions were good. Gromadzyń was rather crowded but we liked it. It definitely wasn't European-standard resort but still fun

We also skied on Kalnica in Cisna. There are three ski runs but, unfortunately, the upper part was unavailable at that time so we only used one route. It was rather warm-up - the ski run was short and appropriate for beginners. No chair-lift available.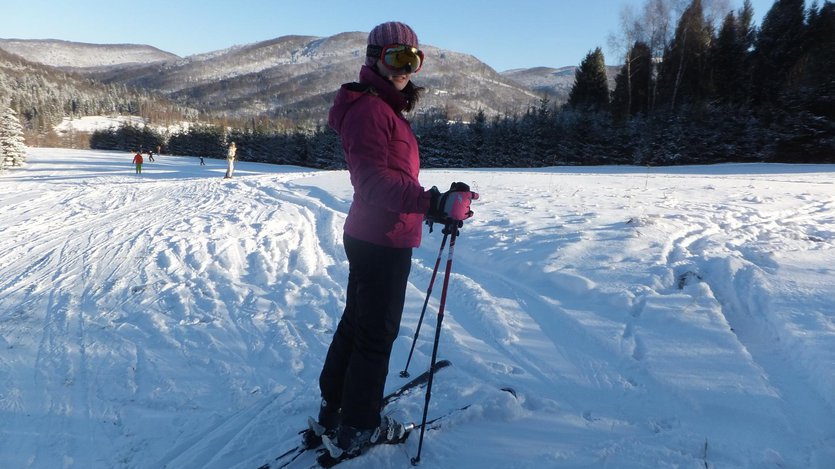 To sum up, Bieszczady might not be the best place for skiing aficionados but are perfect for hikers . There are lots of interesting hiking trails which are appropriate both for tough cookies and families with children. Offering clean air, great views and blessed silence of small mountain villages, Bieszczady are perfect place to slow down, cut off from everyday stresses, get away from noisy city and simply let your hair down.
Click here if you would like to see what other people think about Bieszczady and how do these mountains look in the summer.