Rabka Zdrój 's a famous mountain resort in Southern Poland, located in Gorczański National Park . It's also a health resort - there are natural mineral waters (brines) rich in iodine, sodium, chlorides and bromides and, of course, the climate - clean sharp mountain air.
I'd definitely recommend visiting this beautiful town, especially if you're in Cracow or Zakopane - it lies close to these cities. Rabka Zdrój attracts campers and hikers with its picturesque mountainous location and many hiking trails ; it's also great location for cycling and horse-riding.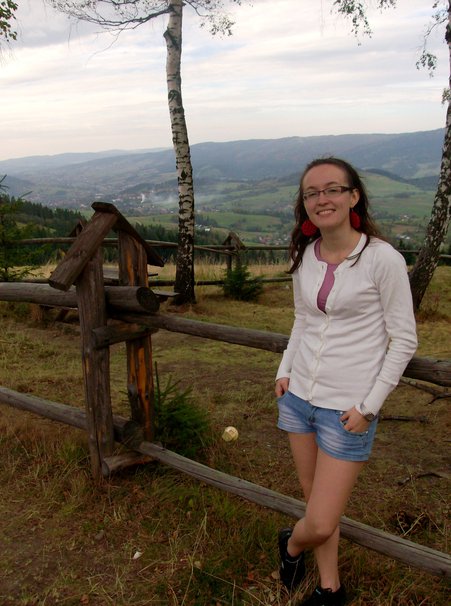 In 1996 Rabka Zdrój was given the official status of " The Town of Children of the World " by the United Nations. Rabka Zdrój was also awarded with the Order of Smile - an international award given to people famous for their care of children. The world's only Order of the Smile Museum is housed in the Rabkoland amusement park.
We stayed at Pod Maciejową Ski (Under Maciejowa Ski). Good value for money - rooms were nice and clean and the location couldn't be better - quiet and peaceful, close to the forest and hiking trails.
On the first day we hiked to Maciejowa mount (815 metres) following red trail which starts a few metres from our place.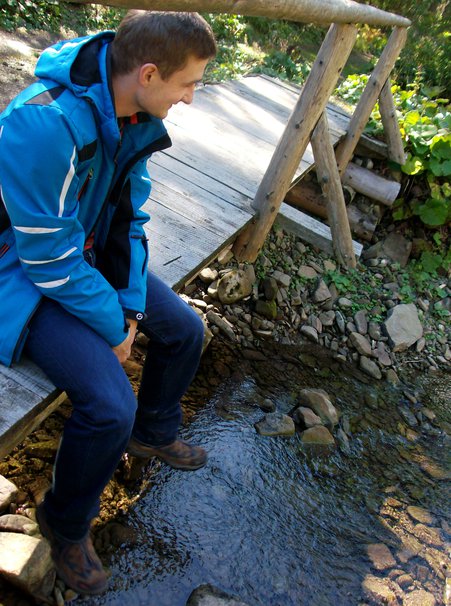 Getting to Maciejowa took us about 50 minutes. There's a mountain hut but we didn't visit it - tight timetable 😉 Since we were still full of energy, we decided to follow red trail to Stare Wierchy (1027 metres). It was very pleasant walk through the forest, not very demanding . On Stare Wierchy there's also a mountain hut. They serve delicious dumplings! On our way back we took yellow trail to make our trip a bit longer.
Next day we went to Koninki - nearby village which is great starting point for hiking trails leading to Turbacz (1310 metres) - the highest peak of Gorce Mountains .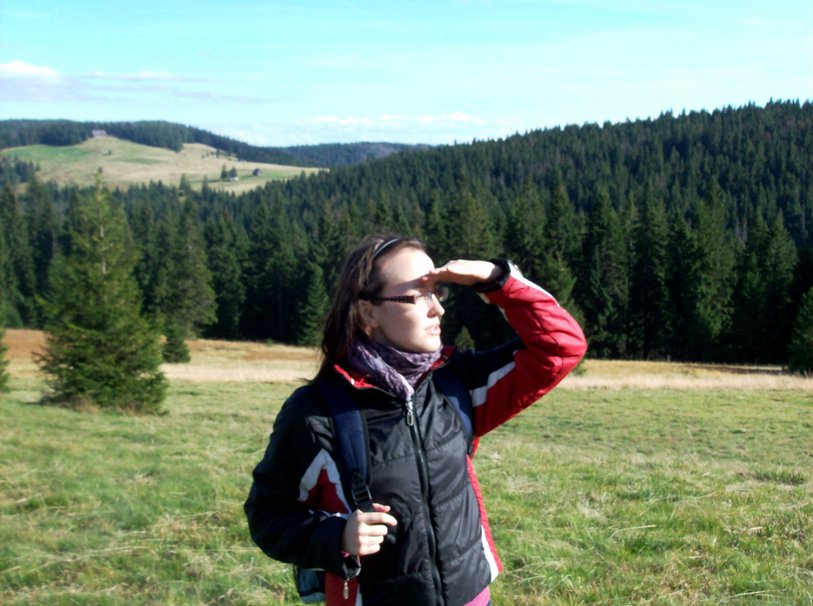 On our way up we followed green trail, passed Tubołów (994 metres) and Suhora (1000 metres). On Suhora there's an astronomical observatory owned and operated by Pedagogical University of Cracow.
On the trails crossing we chose red trail leading straight to Turbacz. This red trail forms part of Main Beskid Trail - the longest mountain trail in Poland. It starts in Ustroń (Silesian Beskids) and ends in Wołosaty (Bieszczady). It is about 500 kilometres long 😮
On our way we passed the point where in 1973 was tragic plane crash. It was health plane which was transporting an ill child. The child survived but the mother died and the pilot had his spine severely damaged! Such a pity...
On Turbacz there's a mountain hut in which you can have a rest after several-hour walk (it took us 3.5 hour to get to Turbacz). We spent on the peak quite a lot of time as Turbacz offers great panorama view of Gorczański National Park.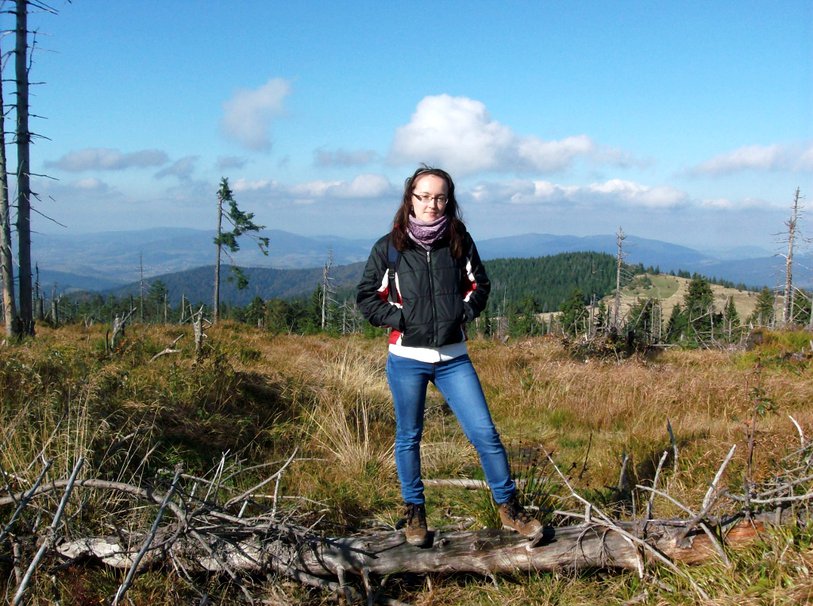 On our way back we followed blue trail. We passed Czoło Turbacza (Turbacz's Forehead) 1259 metres - another great viewpoint. We got safely to Koninki in about 2.5 hour.
I'd highly recommend these trails to families with children - every parent should be able to enjoy hiking there with baby sling, no need to be super-duper fitness afficionado!