Tenerife is famous for its great sandy beaches, sunny weather, stunning blue sky and all-inclusive, fancy sea resorts.
You love sunbathing and clubbing? Go to Canary Islands!
OK, but what about non-beach people who:
want to enjoy nice weather, even though the temperature dropped well below zero in their own country?
yearn for warmth, sun and fresh air in the mountains?
feel bored on the beach and want to explore the island?
Well, if laying out on the beach and sipping drinks for a whole day isn't your idea of a good time, but you're fascinated by Canary Islands and in need of a warm and beautiful getaway, go to Tenerife!
In fact, some of the best places in Tenerife are away from the beaches.
Tenerife tourist attractions will satisfy all mountain aficionados, nature lovers, outdoor addicted and sightseeing enthusiasts.
What I especially love about Tenerife is that traveling by car is so convenient there - you can get everywhere, even to the most remote sites, within maximum 2 hours.
And during these 2 hours of drive, you'll get to see various landscapes, which will make you feel like you're traveling great distances covering different climate zones.
The southern Tenerife is dramatic and dry, with scarce vegetation, covered in dried dust, very Sparta-like. But it guarantees sunny weather.
The north of the island is completely different - with green, abundant vegetation it's definitely more preferred by local inhabitants. There are fewer tourists in the northern Tenerife but the climate there is more windy and rainy.
So, let's have a look at things do to in Tenerife for adventure seekers!


1. HIKE TEIDE NATIONAL PARK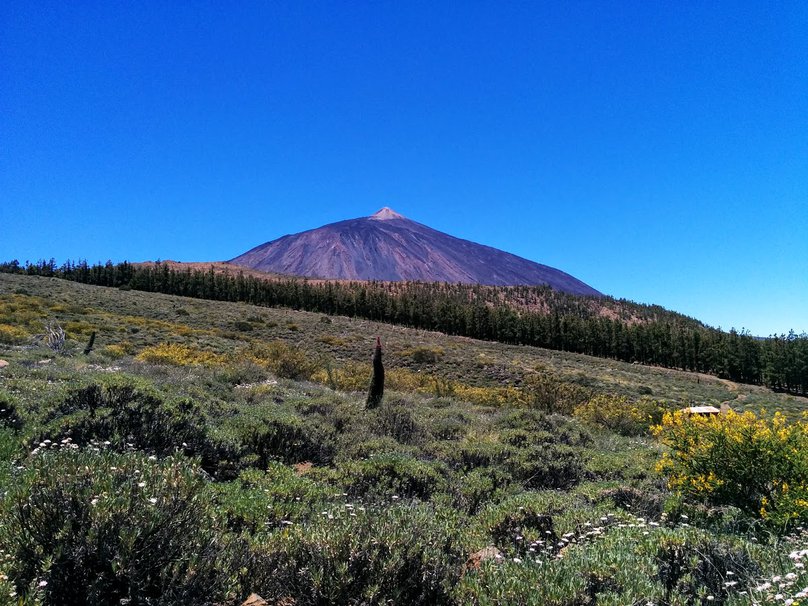 This National Park is the biggest (literally!) Tenerife attraction as it encircles the highest mount in Spain - volcano Teide. This lava monster reaches whopping 3718 metres above sea level! As you can guess, the landscapes of Teide National Park provide an unforgettable experience!
What I really appreciate about this National Park is that you can comfortably travel there by car - national roads TF38 and TF21 will take you to the most interesting spots of Teide region.
And you don't need to take photos in a hurry, leaning out of the car window - there are many viewpoints with lots of parking space along the road which allow you to contemplate all those astounding landscapes as long as you wish. Take your time there because good moments tend to fly. 😉
Last but not least, Teide National Park isn't only about the volcano - there are loads of other great hiking trails which will take your breath away. Short, long, steep, flat, in the forest, out on the plain - there's really a lot of hiking options to choose from. Also, diverse vegetation and out of this world landforms vary greatly, so you may want to reserve at least a few days for Teide National Park.
Just get yourself a map, sunscreen and sunglasses (it's always sunny there) and start exploring this natural gem of Tenerife!


MOUNT TEIDE CABLE CAR

There's a cable car conveniently located on one of the volcano's slopes - it takes you from 2356 metres up to 3555 metres. At the foot of Teide, there's lots of parking space (free of charge), so it's very convenient for tourists travelling by car.
The best you can do to visit the highest volcano in Europe is to book the cable car's ride online at least a few days in advance. It's more than probable that when you arrive at the ticket office without booking, there will be no places left.
We booked tickets online on Sunday and the nearest ride available was on Thursday. That was the end of May - it wasn't even the high season. I can only guess how many days in advance one needs to buy tickets in August...
Teide cable car is open every day. Opening hours vary according to the season:
July, August and September: 9:00 AM - 7:00 PM (the last ascent is at 6:00 PM and last ride down at 6.50 PM)
October: 9.00 AM - 5.30 PM (the last ride up is at 4:30 PM and last descent at 5:20 PM)
Low season: 9:00 AM - 4.00 PM (the last ascent is at 4:00 PM and the last ride down at 4:50 PM)
Return ticket for an adult costs 27 EUR, children: 13.5 EUR.
PICO DEL TEIDE PERMISSION

To climb the volcano's peak you need special permission issued (for free) by the Spanish government.
I highly recommend applying for this licence as soon as possible, especially in high season. We tried to book the pass at the end of April and it turned out it was too late for our trip.
Teide volcano is one of the most popular Tenerife tourist attractions.

Alternatively, you can book a hiking tour which includes mount Teide walking permit: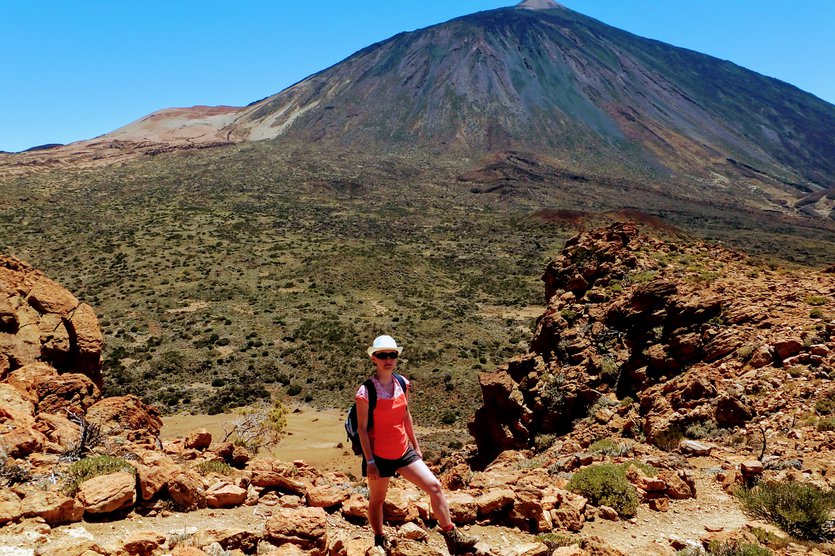 Hiking Trails Teide National Park
If you'd like to try hiking Tenerife, then you might want to consider the below options:
Montaña Blanca
You can also hike to Teide volcano - the fastest trail leads through Montaña Blanca mountain. It's one of the best Teide hiking routes
Chinyero walk
Chinyero volcano on Tenerife is a perfect option if you're interested in hiking Teide National Park. A nice and easy circular trail
Mount Guajara
Scenic mountain reaching 2718m, located close to Las Cañadas caldera. We start hiking near the tourist centre in Cañada Blanca. The trail isn't demanding but there are very little hikers. However, it's a whole day hike so we need to take plenty of water, snacks and sun protection. Hiking poles will also come in handy during the descend.

Hiking in Teide National Park - video
Here's our short YouTube video presenting the beauty of Teide National Park - Montaña Blanca hike.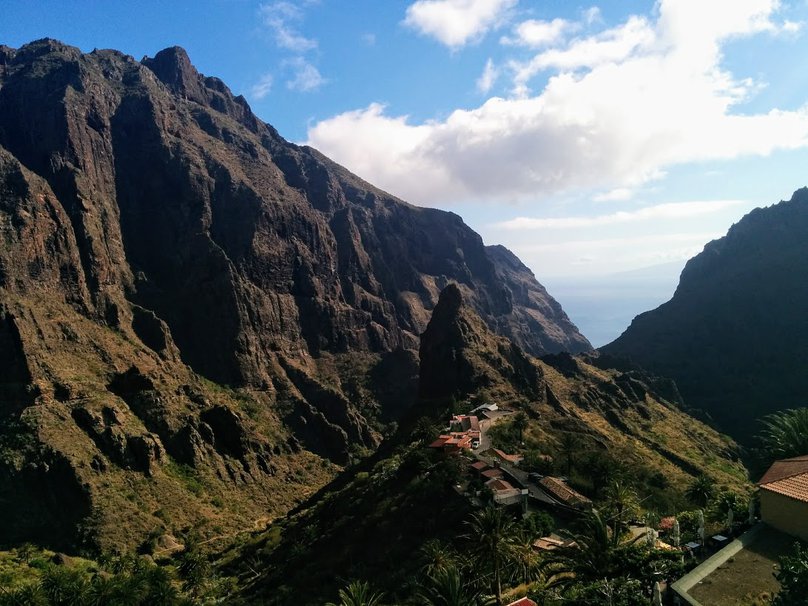 This village is hidden deep in Teno mountains in the western part of the island - check the location here.
It's one of the most popular Tenerife attractions - it's a very picturesque place. Located on 650 metres above sea level, Masca will make your jaw drop with wonder. 😉
It's not big - there are only about 90 inhabitants in this village but it'll keep you busy for a whole day.
You can take a walk the lovely, narrow streets, relax in a restaurant enjoying some papas arrugadas (Canarian wrinkly potatoes), or, if you're up for a hike, take a look at the map and head towards Cumbre de Bolico.
Hiking trails near Masca are easy to hike and scenic - the vegetation in abundant and we get to admire the Atlantic Ocean every now and then.
However, beware - getting to Masca is rather tricky. When someone says that the road leading to Masca is dangerous, believe it, it's no exaggeration.
We held our breaths when we passed other cars coming from the opposite direction. Road TF436 is narrow, devious and there are many deep chasms along this road.
Lots of caution is needed when driving to Masca, that's for sure. But when you get there, you'll quickly forget the road.
If you would like to stay in Masca for a few days, you can find available hotels here:
If you wish to visit Masca and explore Teide National Park with a certified guide, you might be interested in the below tour.
A day trip during which you will take a walk in a picturesque spot in Teide National Park, then visit the hidden village. The knowledgeable guide will introduce you to the history and legends of Teno mountains.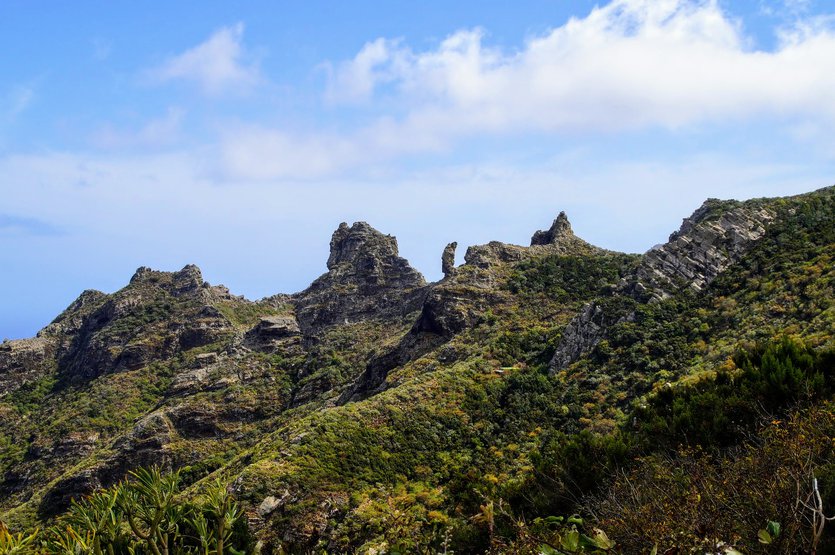 This is probably one of the most unusual things to do in Tenerife. Exploring Teno Rural Park is a great adventure, perfect for outdoor lovers who want to try hiking Tenerife.
Hiking trip in Teno mountains is a nice surprise - the trails are well-marked and beautiful.
The paths aren't demanding, there isn't a lot of height difference to hike or dangerous exposure points. We will need hiking boots, backpack and plenty of water, but no high mountain experience is necessary.
The majority of tourists aren't aware that there are fantastic green and humid mountains with many hiking trails to explore. There are even bike trails in Teno Rural Park!
Again, the northern Tenerife is a completely different world compared to the loud, full of tourist attractions south of the island.
So far, the most popular place in Teno mountains was Masca gorge. Because of safety reasons, it was closed in March 2018.
However, there are other great hiking trails in Teno Rura Park:
Santiago del Teide → Cumbre de Bolico → Masca
Masca → Las Portelas → Buenavista del Norte
Santiago del Teide → Valle de Arriba → Cumbre de Bolico → Santiago del Teide
Puerto de Erjos → Chinyero → Garachico
If you would like to stay close to Teno mountains, you can book your stay in a quiet and picturesque town - Santiago del Teide. For me, it's the best place to stay in Tenerife.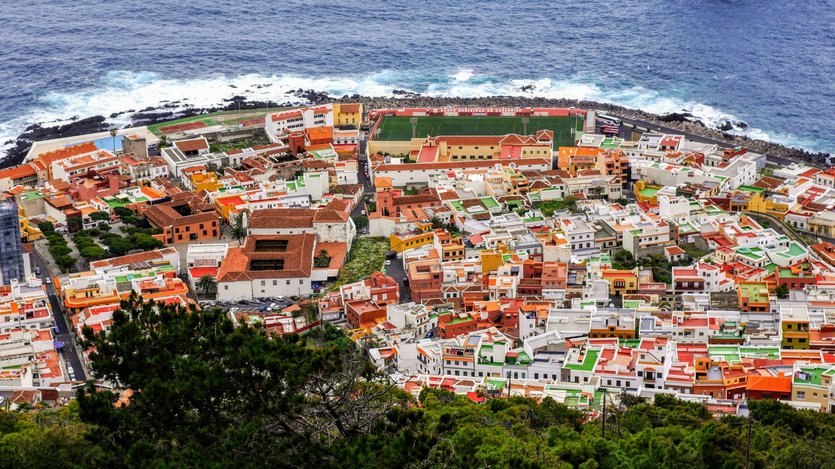 Garachico is a small port town in northern Tenerife. It was founded in 1496 by Geneva banker Cristobal de Ponte.
It's one of a few unobvious Tenerife attractions. Charming little town but definitely less popular than southern Tenerife resorts.
In the 16th and 17th centuries, Garachico became the main loading port in Tenerife. Ships loaded with wine and sugar were sailing mainly to America and Europe. This helped with the swift economic development of this picturesque port town.
Unfortunately, in the 17th century, Garachico experienced two natural disasters. in 1646 a massive landslide killed 100 people and destroyed 40 ships. 60 years later Montaña Negra volcano destroyed almost half of the city - great area was covered with lava.

From that time Garachico used to be only a small port town in Tenerife.
Today Garachico is a lovely mountain town with lots of interesting monuments presenting Canary Islands culture. Garachico is a must-see for every history geek and Canary Islands aficionado.
The main attractions in Garachico:
El Caletón - there's an advantage of Montaña Negra volcano disaster - it had created one of the most popular attractions in Garachico. El Caletón is a complex of natural basins which were formed by congealing lava in the ocean. There are decks, terraces, small bridges and ladders which make swimming in the basins fun. Perfect for families with children.
Castillo de San Miguel - stone fortification located close to the seashore. Built in the 16th century. It presents a chronological history of Garachico, as well as photos and information about the region's flora and fauna. Climb the tower for fantastic views of the town and coast. Entry fee: 3 EUR.
Palacio de Los Condes de La Gomera - also called Casa de Piedra. The building's facade is made of a characteristic stone which is outstanding compared to the other buildings. The house was built at the end of the 16th century and restored after the volcano disaster.
Casa de los Molinos - also called Casa el Molino. Small antique mill, the only one left intact from the time it was built.
Iglesia de Santa Ana - Cristóbal de Ponte was not only the founder of Garachico but also initiated the building of many churches. St. Ann Church was built in the 16th century and refurbished so that tourists can admire its beauty today. In the back of the church, there's a museum Museo de Arto Sacro which contains exhibits of sacral art from the 17th century.
Plaza de La Libertad - the centre of Garachico. Very tranquil place and there's a large gazebo in the square. Ideal for travelers who like historic city centers and the ambience it brings.
Casa del Marques de Villafuerte - 17th-century manor house located in the banana plantation. Thanks to its location it avoided destruction after the volcano eruption. It's famous for its beautiful colonial architecture - wide facade, wooden windows, shutters and balconies are adorned with carvings. The interior is equally amazing and there's a private archive of Villafuerte family - the owners of this excellent manor house.
Convento de San Francisco – another building eerected thanks to Cristóbal de Ponte. It's the oldest convent in Garachico - it was built in 1542. It contains the colonial church Iglesia Nuestra Señora de los Ángeles. Today in the convent there is a Garachico community ceentre, municipal archive, library and Contemporary Art Musuem.
Garachico is one of the best quiet places to stay in Tenerife. You can look for available accommodation here:


5. EXPLORE CAVE OF THE WIND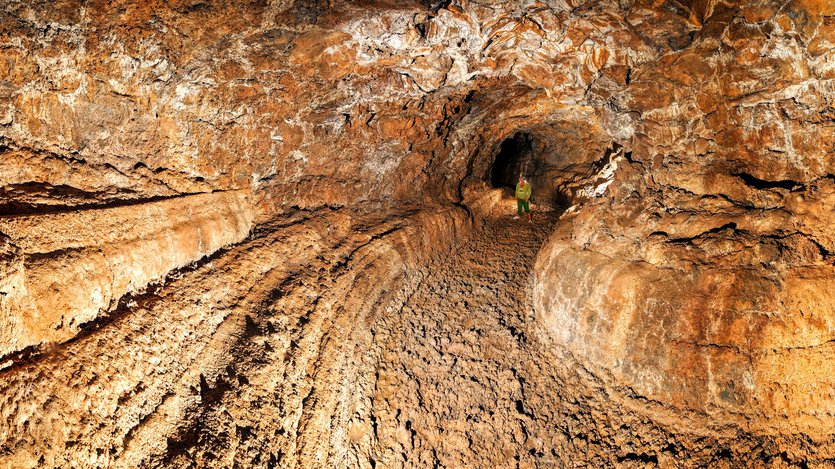 If you would like to explore Tenerife's caves, the best choice will be Cueva del Viento (Cave of the Wind). You will get to admire the amazing underground world of the island.
It's the longest volcanic tunnel in Europe and third largest in the world. The cave was created 27 thousand years ago after Pico Viejo volcano eruption. It's 17-kilometres long.
There are three levels of the cave which present phenomenal geomorphologic forms - stalactites, stalagmites, lava cascades, lava lakes.
In Cueva del Viento live about 190 types of animals, 48 of which are troglobionts - animals living only in caves.
Visit in Cave of the Winds is a very educational trip, not only for children. I think it's one of the most interesting Tenerife attractions.
The caves' corridors are connected with other caves (Cueva Belen, Cueva del Sobrado and Cueva de las Breveritas). There are seven known entries to this underground complex of caves.
The cave is truly beautiful and it will make for an especially exciting trip.
The cave is open every day. Opening hours differ according to the season, so it's best to check the cave's official website.
All visits are done with a professional cave guide.

Tickets have to be purchased online in advance which you can do here. 
An adult ticket costs 20 EUR, children's ticket costs 5 EUR or 8.5 EUR (depends on the age). Children below 5 years of age aren't allowed into Cave of the Wind.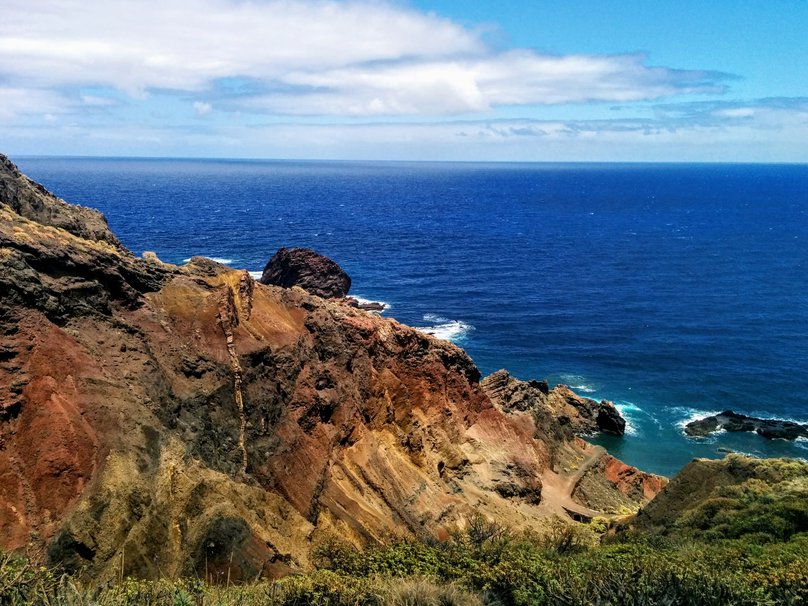 If you're looking for unusual things to do in Tenerife, then you should head to Anaga mountains. For me, it's the most beautiful place in northern Tenerife.
Definitely less popular than Teide National Park, it's a fantastic natural getaway. Anaga Rural Park is especially famous for its ancient laurel forest - it's one of the oldest vegetation in the European continent.
It's easily accessible by car - road TF123 is definitely easier to drive on than Masca road. Also, there are breathtaking viewpoints along the road, so remember to take your camera!
The most remote place to which you can get by car is Chamorga village. This quiet little village is a starting point of several hiking trails. The atmosphere of this place is kind of peculiar - I felt as if I'd been deep in some exotic jungle, far away from civilization (which was actually true).
Fresh brisk air, few tourists, unspoiled unique nature and amazing view on the Atlantic Ocean - is there more to ask for? So, if you're in need of peace and quiet, go to Anaga mountains. Chances are that the only companions you'll have there will be goats. 😉
Here are some of the best hikes in Anaga mountains.
What's worth to mention is that the weather in the northern Tenerife the rather chilly and there might be some rainy days even in the summer. Also, strong winds are very common there, so I highly recommend taking some windproof clothes.

If you want to stay close to Anaga Rural Park, then getting a room in the capital of Tenerife is a great idea.
You can check available hotels here:
If you would like to explore Anaga mountains with a local guide, you might be interested in the below trip. Pick-up place is in Santa Cruz de Tenerife.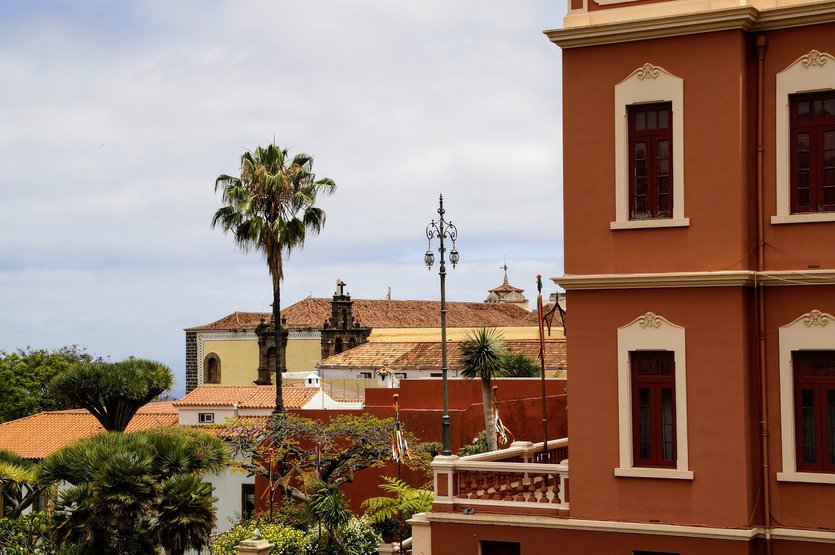 The most beautiful town in northern Tenerife.
La Orotava is famous for its charming little streets, narrow and hilly, perfect for walks! If you're fond of architecture, you'll feel like home there - beautiful buildings and red roofs reflect Tenerife's colonial history.
This part of the island has always been the most densely populated and the richest. After Spanish conquistadores took over this town, many wealthy families from Europe started to settle in La Orotava (totally not surprising - who wouldn't like to live in such paradise?).
Besides Orotava's central point - Plaza de la Constitución, take a walk on Calle de San Francisco - it looks like American steep street. It's especially famous for its old tenement houses, the biggest of which is Casa de los Balcones (location here). You can buy local wines and handicraft souvenirs there.
If you like exploring churches, take a look at Iglesia de la Concepción (location here) and Iglesia de San Juan Bautista (location here). Both are very interesting examples of XVII century sacred architecture.
Between 1 PM and 5 PM, everything's closed and quiet, the town seems to be depopulated, so it's time to take some outdoor photos.
By the way, La Orotava is part of Teide National Park - its highest point is Teide volcano which makes La Orotava the most elevated and steep town in Spain. ​​
Maybe La Orotava isn't classic sightseeing tourist attraction. It's not like Rome or Paris - in La Orotava, there's less sightseeing but more walking. There may not be any spectacular monuments but it's the details - the windows, doors, small ornaments which make this place worth visiting.
So, if you look for everlasting siesta and lazy atmosphere, go to Orotava!
If you would like to stay there, you can find available hotels here:
If you're interested in visiting colonial towns, getting to know the history and culture of Tenerife, visit some off-the-beaten-track places as well as UNESCO World Heritage Sites you might be interested in this day tour.
During this exciting trip, you'll visit La Laguna, Candelaria with the famous Basilica, El Médano beach, Garachico, La Orotava and Los Gigantes. Hotel transport included.


WHERE TO STAY IN TENERIFE
We stayed in Los Cristianos - lively tourist resort located on the southwest coast of Tenerife. The majority of the hotels there are located close to the beach. Lots of tourist attractions. Suitable for beachgoers and people looking for nightlife.

Here are hotels in Los Cristianos which we can recommend:
→ PARADISE PARK HOTEL LOS CRISTIANOS
We stayed in this hotel for a week and were happy with the experience - it's always nice to get back to a comfortable hotel room after a day spent on the trail. Breakfast was diverse and ample, plenty of food choices. Staff was attentive and always smiling. We also liked the jacuzzi pools - great relax.
You can check out this hotel here:
→ ONA LOS CLAVELES
One of the best cheap hotels in Los Cristianos. We were staying in a studio with an equipped kitchen and liked it a lot. Clean and spacious with a nice balcony. Located in a quiet area (a big advantage for us).
You can check this hotel here:

Here's Los Cristianos hotels map:
Besides Garachico, Puerto Santiago is one of the best quiet places to stay in Tenerife. Charming little town for travellers looking for a getaway. Great places if you would like to visit La Gomera island - there are direct boats cruising to this island every day.
Here are Puerto de Santiago hotels we recommend for a relaxing stay:
→ GLOBALES TAMAIMO TROPICAL HOTEL

Great location - the hotel windows overlook the impressive Los Gigantes cliffs. We stayed in a studio with fully equipped kitchen. Nice and clean, very attentive and friendly staff. It's one of the best all inclusive hotels in Puerto de Santiago.
You can check it here:
→ ÁTICO LOS ÁNGELES

If you're looking for budget-friendly accommodation in Puerto de Santiago, you might want to check out this apartment. Spacious 1 bedroom apartment with fully equipped kitchen and a washing machine. Located in a quiet neighbourhood, very close to the sea. The view from the terrace is lovely! A great option for couples.
Youcan check out this apartment here:


CAR HIRE TENERIFE
The best way to explore the island is to rent a car. Car rental companies in Tenerife are customer-oriented and, because of huge competition, the rental prices are low.
You can check available options and deals here:
The Canary Islands are a paradise for foodies. Dishes are simple but exotic but most importantly the food is fresh. Fruits and veggies, seafood, fish - everything is freshly picked or has been caught during the morning's fishing.
Besides traditional Spanish food like paella, tortilla, flan or tapas there are lots of dishes typical only for the Canary Islands.
So, what food do they eat in Tenerife?
→ Papas arrugadas
In praise of simplicity. Small jacket potatoes boiled in water with lots of salt. Served with two different sauces (mojos): spicy red made from hot peppers and mild green sauce with lots of cilantro. Sometimes in popular tourist resorts, papas arrugadas are served with a third sauce made from garlic.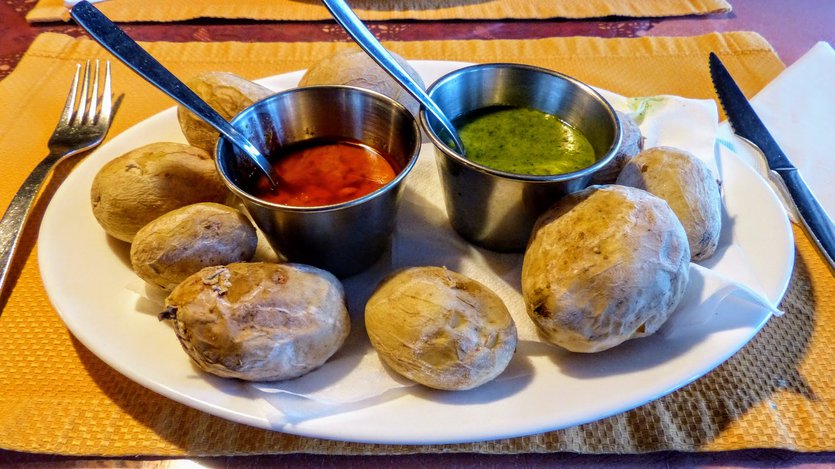 → Barraquito
Absolute coffee hit in the Canary Islands. It's a kind of sweet layered coffee cocktail which can substitute a dessert.
Layers (starting from the bottom): sweetened condensed milk, Licor 43 or Tia Maria, coffee, milk, frothed milk + a little bit of cinnamon and lemon zest. Non-alcoholic version (sin alcohol) is usually also available.
→ Opuntia lemonade
Popular Tenerife drink. Opuntia cactuses are very common plant in the Canary Islands so resourceful Canarians make use of them. Prickly pear lemonade is delicious! Sweet and lovely dark-pink soft drink with a distinct flavour (a little bit like a watermelon). It's the best refreshing drink I've ever had in Tenerife (Masca village, Aqui Me Quedo restaurant).

→ Ropa vieja
English: old clothes. The name may not be very appealing but the dish itself is delicious!
It's a very popular food in Cuba but actually comes from the Canary Islands. We had a vegetarian option but the most popular version is served with shredded beef and chicken. Ropa vieja is a hearty stew with lots of chickpeas and rich vegetable sauce. It keeps you going for a long time.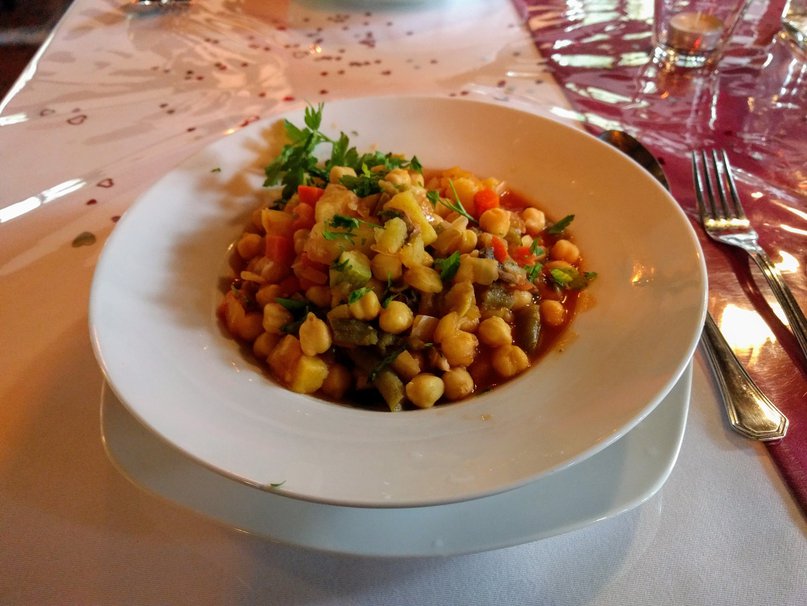 → Gofio
Flour from roasted grains of wheat, barley or corn, with a bit of salt added. It's one of the oldest produce of Tenerife - it was eaten by Guanches, the aboriginal inhabitants of Canary Islands.
Gofio is the ingredient of many soups, stews, cakes, sauces and even ice-cream. In the groceries, gofio is usually sold as a sweet paste.
→ Queso de cabra
Goat cheese. This typical Tenerife cheese is the most popular dairy product on the Canary Islands -they produce over 8 million tonnes of it yearly! There are three types:
queso fresco: delicate fresh white cheese, salted or without salt, can be eaten even on the same day it was manufactured. If you fry it, it tastes the best with green mojo sauce.
queso semicurado: a type of cheese which was ripening for over 35 days.
queso curado: completely mature cheese which was ripening for more than 105 days.
All the cheeses are also available ahumado - smoked.
The most popular cheesemaker in Tenerife is Benijos from La Orotava. They are especially famous for Benijos Semicurado Ahumado - characteristic bright-orange truckle of cheese. It's easily available in the majority of groceries in Tenerife. Benijos Semicurado Ahumado is often covered in paprika and gofio.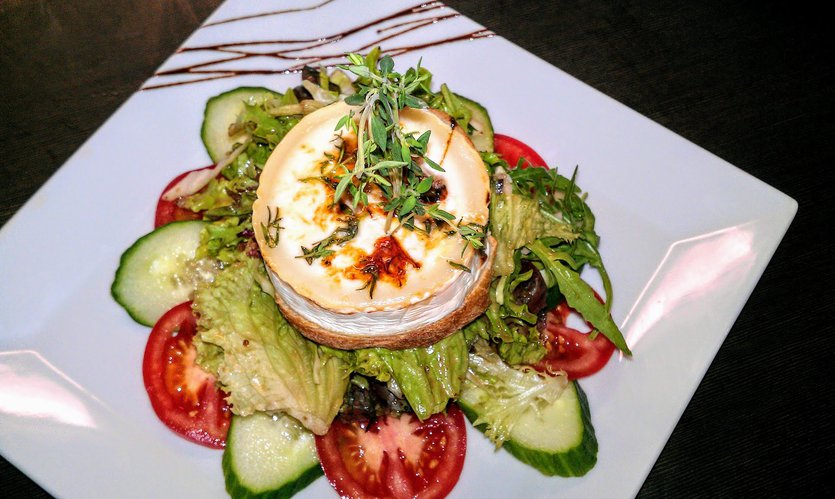 → Conejo en salmorejo
Example of Tenerife traditional food very popular in cold months (if we can say there's such a thing as cold months in Tenerife). Chunks of rabbit in thick sauce often served with potatoes.
The meat is firstly marinated in garlic, olive oil and lots of spices, then it's golden fried and vegetables are added. Very hearty stew.
→ Chopitos
Must-try for seafood lovers. It's a cuttlefish coated with breadcrumbs and fried in deep oil. Served hot straight after cooking with a  piece of lemon and aioli sauce. Very often served as tapas. Crisp and delicious, chopitos are excellent beer snacks.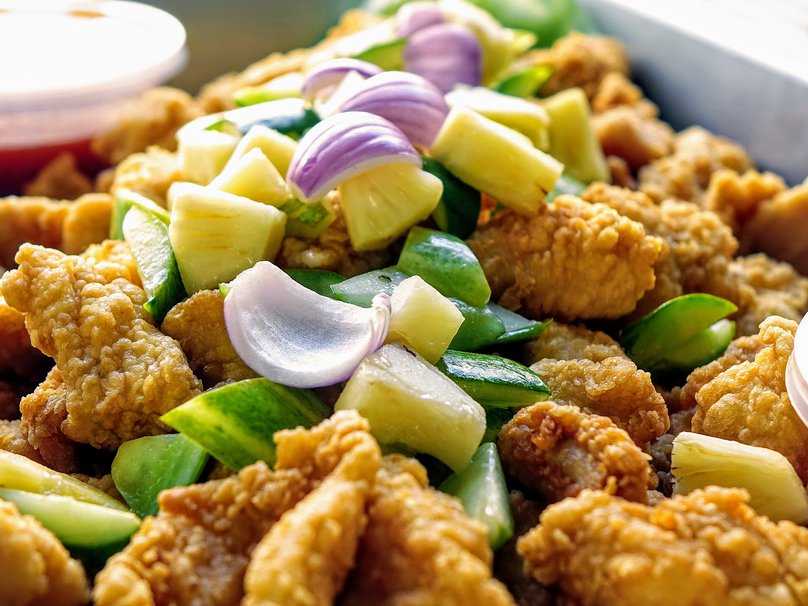 → Churros con chocolate
Traditional Spanish food. Churros are deep fried-dough pastry. This isn't just a small dessert which you can quickly have with your coffee - those are long thick chunks of pastry which are so filling that a lot of locals eat churros for breakfast.
The best churros are served in churrerías - a special shops which sell only churros. But don't go there after a solid lunch.😉
→ Churros de pescado
A savoury version of churros. Marinated fish cut into long and slim pieces, dipped in churro batter and fried in deep oil. It can be served as tapas or as a dish with fries. For me, churros de pescado is the best food in Tenerife.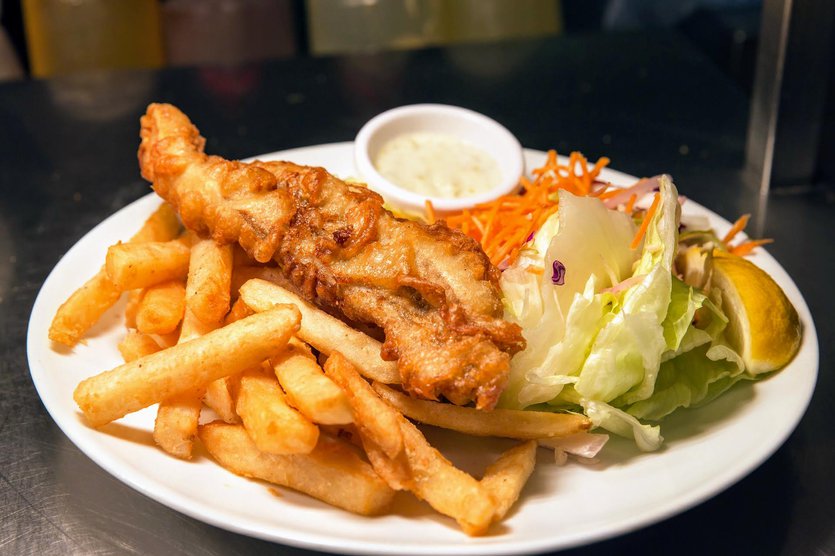 If you would like to try typical food in Tenerife, try excellent wines and see some of the most beautiful places in Tenerife, you might be interested in this food tour with a knowledgeable guide.


BEST TIME TO VISIT TENERIFE
High season
Low season
Advantages
- guarantee of sunny weather
- high temperatures
- the warmest water in the ocean
- lots of events and festivals
- chance to enjoy nice sunny weather even in winter
- lower prices everywhere
- fewer tourists
Disadvantages
- crowds everywhere
- high prices in hotels, cafes and restaurants
- might be rainy
- colder water in the ocean
- fewer festivals and fiestas

Many travellers consider Tenerife one of the best places for winter sun in Europe.
For us, however, the best time of year to visit Tenerife is spring and autumn. More specifically - the first part of May and October. These months are the best for active vacations.
In May the plants bloom and greenery is still... green. Hiking in the mountains is pure pleasure. Water in the ocean is perfectly fine to bath and sun is shining like mad.
October is also great - there are definitely fewer tourists than in the summer, prices are reasonable and water temperature is still pleasant to have a bath (even in the winter the ocean's temperature doesn't drop below 18°C). Even if it's raining, the clouds go away quickly.
Summer is definitely not the best time to visit Tenerife, especially if you want to explore the island.

July 2019
Average prices in Tenerife are quite similar to those in continental Spain. Some products like alcohols, cigarettes, perfumes and some electronic stuff are actually cheaper compared to other European countries on the continent.
Travelling in Tenerife shouldn't ruin our budget, even if we eat in restaurants every day.
So, let's have a look at the prices of exemplary products:


Food and drink prices in Tenerife
If you'll go grocery shopping, the best idea is to choose chain supermarkets like Mercadona, HiperDino, Lidl or Tu Trebol - these are the cheapest and offer a wide assortment.
bread: 1 EUR
bread roll: 0.2 EUR
butter (250g): 1.2 EUR
milk (1l): 0.8 EUR
yoghurt (150g): 0.6 EUR
Gouda cheese (kg): 5 EUR
local sausage (kg): 4 EUR
poultry meat (kg): 4 EUR
pasta (500g): 0.5 EUR
rice (kg): 0.6 EUR
potatoes (kg): 1 EUR
tomatoes (kg): 1 EUR
bananas (kg): 0.8 EUR
jar of olives: (400g): 2 EUR
mineral water (1.5l): 0.4 - 0.6 EUR
fruit juice (1l): 0.8 - 1 EUR
Tropical beer (0.5l): 1 EUR
bottle of wine: from 1.5 EUR
Ron Miel rum (0.7l): 13 EUR


Restaurant prices
The prices are proportional to the distance from the beach - the further away from the beach the cheaper it gets.
For example, margarita in the centre of the tourist resort costs about 7 EUR but in a local restaurant in the mountains, we will pay 5 EUR.
Let's have a look at average Tenerife restaurant prices in a tourist resort:
today's special + drink: 11 - 12 EUR
fast food + fries + drink: 6 - 7 EUR
tortilla: 4 EUR
papas arrugadas: 5 EUR
tapas: 7 EUR
tuna salad: 7 EUR
calamari: 9 EUR
paella for two: 15 - 25 EUR
a scoop of ice-cream: 1.5 EUR
piece of cake: 3.5 EUR
churros con chocolate + coffee for two: 7 EUR
freshly squeezed juice: 3 EUR
coke: 1.5 EUR
water: 1 EUR
a glass of wine: 4 EUR
Dorada beer (0.5l): 2 EUR
imported beer (0.33l): 2 EUR


Tenerife petrol prices

Diesel: 0,95 EUR/l
95 RON fuel: 1,03 EUR/l


Tenerife tourist attractions
Loro Park: 35 EUR adult / 24 EUR kid
Siam Park: 35 EUR adult / 24 EUR kid
Twin ticket (Loro & Siam Park): 60 EUR adult / 41.50 EUR kid
Teide cable car return ticket: 27 EUR adult / 13.50 EUR kid
Piramides de Guimar: 11 EUR adult / 5.50 EUR kid (from 9 years of age)
Lago Martianez: 5 EUR adult / 2.50 EUR kid (up to 10 years of age)