Traveling to Tenerife and not visiting Teide National Park is a great loss.
Don't get me wrong - Atlantic Ocean is amazing and I truly enjoyed time spent on the beach. I did look forward to swimming in the Ocean and relax on the beach whilst listening to its murmur, that's a fact. Everyone deserves a rest on holidays (I've come to this conclusion recently 😉 ).
But there's something even more majestic on Tenerife. There's a marvellous natural treasure waiting for you in the heart of the island.
It's Teide Natural Park - truly unforgettable area! Its nature is so exotic, so different than what we see every day, that it seems almost unearthly. We're rather used to continental vegetation and brown soil, so the black volcanic soil of Teide and the huge lava stones made us dizzy with awe.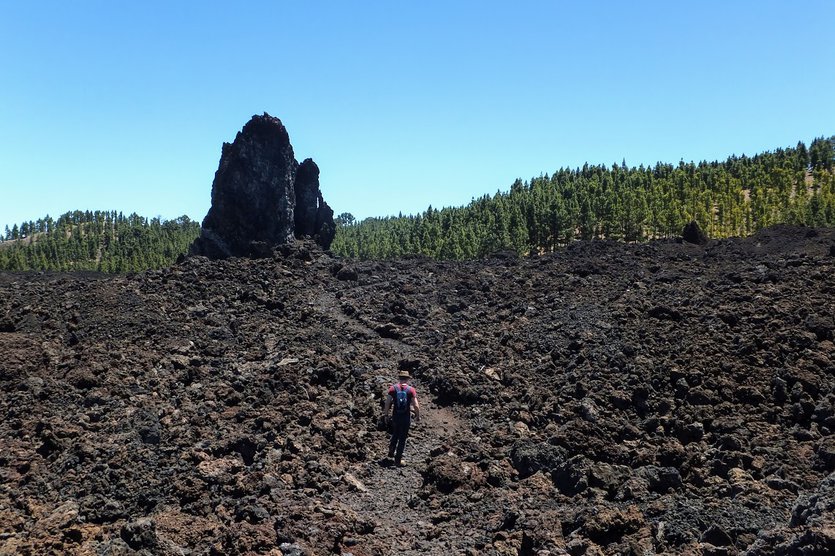 And you know what's great in people of Tenerife? Apart from being friendly and kind, they agreed to share with us their fantastic natural heritage - they built a nice wide road going through Teide National Park .
I'm so grateful to Tenerife residents (or Spanish government, or whoever I need to thank) for building roads TF38 and TF21!
Thanks to those roads even people who can't or don't want to hike can see Teide's natural wonders with their own eyes. You can get up to 2375 metres in a car ( Mirador de Tabonal Negro )! That's even more I could wish for!
Therefore, there's a thing I recommend strongly when traveling to Tenerife - rent a car. This is the best way to get to know the island's treasures fully. Maybe we'd have traveled by bus if we'd had a month. But we only had 10 days so we rented a car and were very happy about it .
We used the first car rental which showed up in Google - Cicar . I think it was a good choice. We booked Volksvagen Polo on their website but then it turned out they didn't have it and they gave us new Seat Leon for the same price. That's a bargain!
The car was nice and clean and we went through rental papers fast , so I guess I can recommend this company. Having written that, I'm sure that other rental companies should be OK too - tourist companies on Tenerife take proper care of their customers.
We chose Sendero del Chinyero as our first trail in Teide National Park - check its location here . You can easily get there by a car by road TF38 . Close to Montaña Roca Cangrejo there's a small parking and a jaw-dropping viewpoint (about 1450 metres above sea level) from which you can admire the ocean and La Gomera island.
From this point, you just need to follow a path which goes along the road - it's about 800 metres, it'll take you 10 minutes to get to the trail.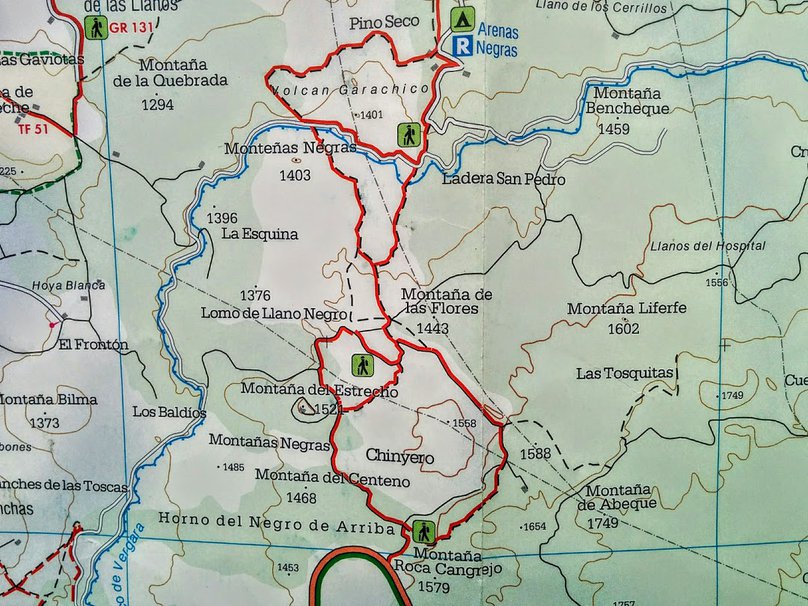 This path encircles Chinyero Volcano (1560 metres high). It's nice and very picturesque trail, definitely not strenuous (about 6,5 kilometres long), perfect for family trip or quick few-hour hike when you've got only half a day available. Shortly speaking, it's a great warm-up before more demanding hikes.
However, we were so eager to see as much of this astounding landscape as we could, that we extended our hike to Arenas Negras campsite . You can check its location here .
I truly mean it - those volcanic landscapes with exotic vegetation get you hooked on from the very first sight and you just don't want to stop hiking!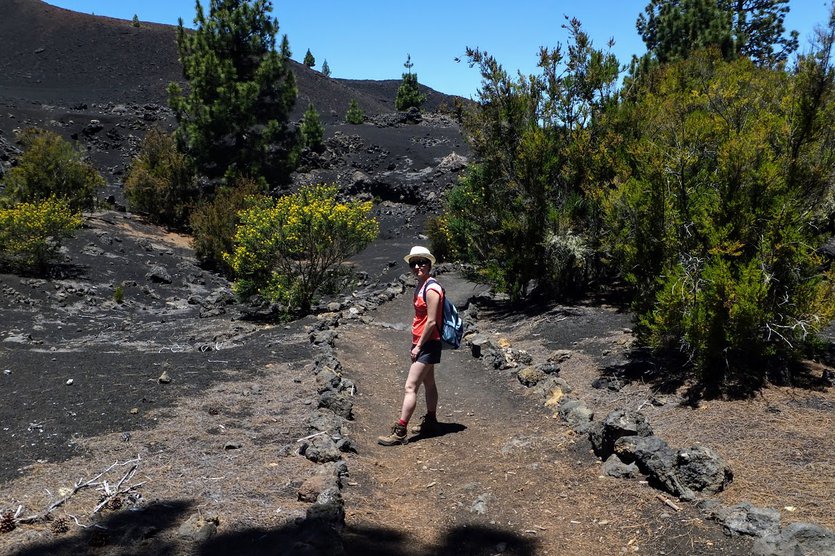 We had a quick lunch in Arenas Negras campsite - very spacious area and in the end of May there were hardly any people. We also made friends with a crazy ADHD dog (let's hope it found what it was looking for!), and then headed back on our trail.
Whole hike took us about 5 hours but it was very relaxed strolling - it can be done much faster. We just took our time and had many breaks to absorb well those beautiful surroundings.
And you know what's another great thing in Tenerife? Despite the sun shining like crazy, it's still pleasant to hike! There's never too cold or too hot on Canary Islands because of the cool wind blowing from the Ocean which mixes with hot air coming from Africa. You'll always be thermally comfortable there. 😉
So, even if you're usually not that much into mountains, go on a road trip through Teide National Park, stop at the miradores and admire those astonishing landscapes. It's truly worth it. And remember - the best views are revealed only to hikers who are willing to sweat .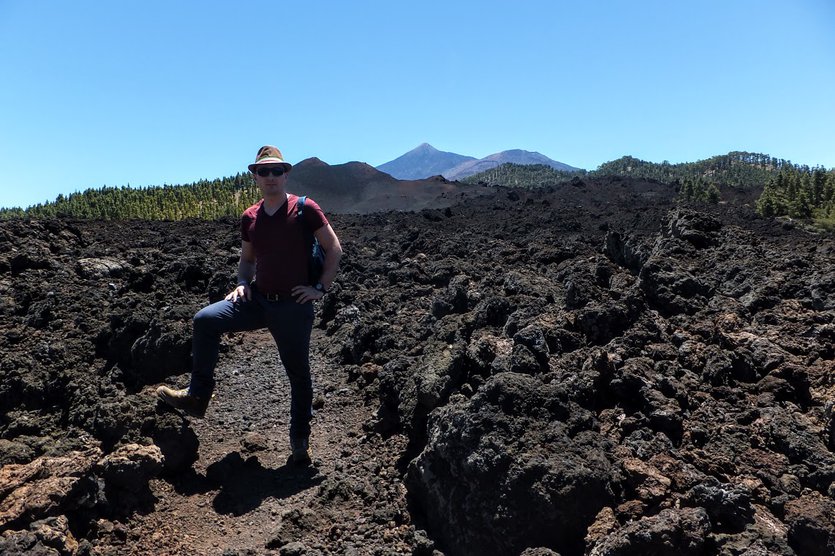 To sum up, Canary Islands are addictive. Once you go there, you'll always want to return. Because there's everything you need to be happy .
Well, maybe there's one thing which Tenerife's missing - it's via ferrata trails. But honestly, I can't imagine creating those trails on brittle volcanic stones, so never mind my caprice, it's all perfect. I'll revisit Canary Islands soon.
By the way, we stayed in Los Cristianos - vibrant tourist resort in southwest coast of Tenerife. It's very good place not only for beach lovers and party animals - thanks to its location it's easy to get to Teide National Park as well.
You can check available hotels here: