" Nobody climbs mountains for scientific reasons. Science is used to raise money for the expeditions, but you really climb for the hell of it ".
― Sir Edmund Hillary
There are many interesting trails in Teide National Park. Some are longer, some are shorther but I hope one day I'll hike them all. 😉
What actually surprised me was that Teide National Park is a very colorful area - there's black volcanic soil , some rusty brown stones like Grand Canyon, colorful flowers, exotic plants (I loved red bugloss !) - in general there's something in there that can appeal for everyone's taste.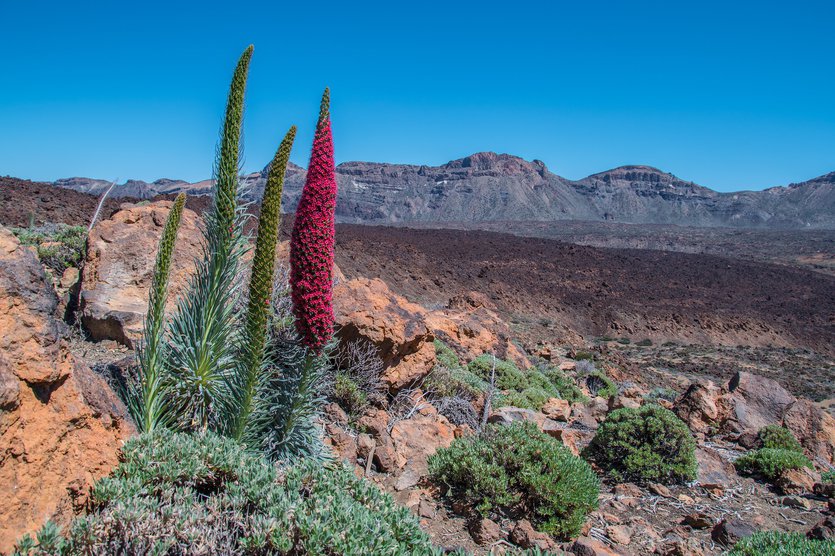 And still, Teide National Park offers even more surprises - in the eastern side of Teide volcano there's this unearthly bright terrain, completely different than the other parts of the Park. The palette of colors you come across in Teide National Park is truly awe-inspiring!
The highest point of this bright area is Montaña Blanca - picturesque and very welcoming mount adjacent to Teide's mount. I like to call it Teide's little sister, though I'm aware it's a bit misleading - this mountain reaches 2748 metres. 🙂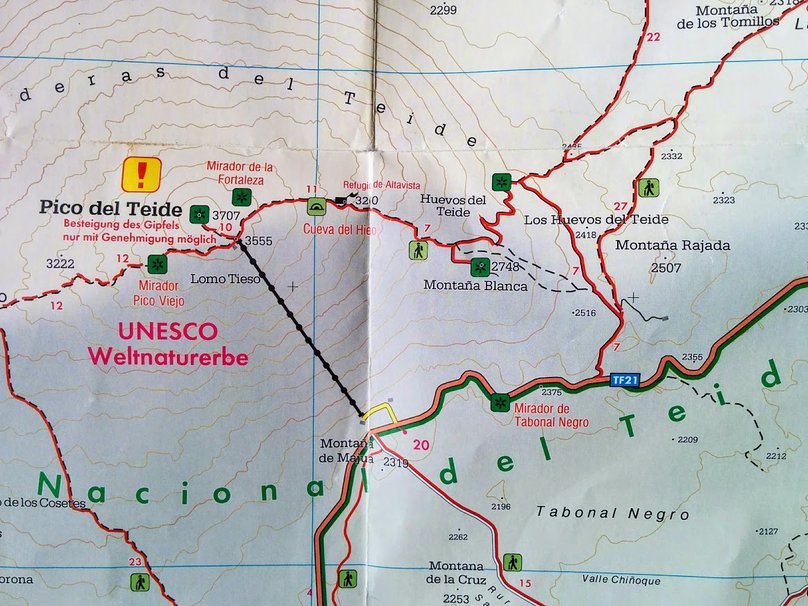 This trail is rather easy - it's nice and wide road without much of height difference to do. Getting to the top of the mountain took us about 2.5 hours of relaxed hiking.
The most reasonable point to start hiking from is road TF21 . This road goes up really high so it's great option if you want to do one-day hike on high altitudes - just 1-hour drive and here you are, high above the clouds, admiring fantastic views of Teide National Park. I never enjoyed hiking from sea level - when I finally get to see interesting landscapes (which usually start above 1500 metres), I'm already tired. Fortunately, this doesn't happen in Tenerife. 😉
However, there may be problem with parking as there's very little space at the bottom of Montaña Blanca. We arrived at 10 AM and had to leave our car at Mirador de Tabonal Negro - nearby viewpoint with lots of parking space. You can check its location here .
Actually, it was great idea to leave our car there - we got a chance to walk on a nice path leading among lava rocks, along the main road. Getting to our trail took us about 15 minutes.
Trail on Montaña Blanca is especially famous for Huevos del Teide - big volcanic rocks scattered on the eastern slope of Teide. They look impressive, especially from the higher parts of the trail. Maybe those balls of lava aren't very much egg-like but are definitely eye-catching!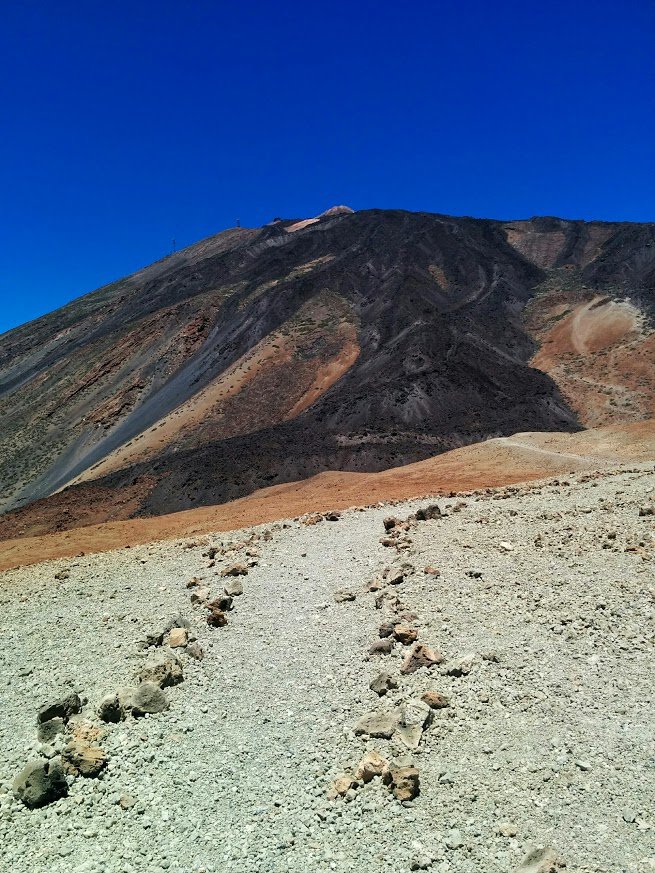 Views from the top of Montaña Blanca are truly rewarding. You get 360° panorama view on Teide National Park - outstanding landscape of craters, volcanoes, lava flows, rocks and trails, all spread on a carpet of clouds. Epic experience.
OK, now a bit of a down-to-earth piece of advice - a few words about weather conditions on Montaña Blanca. It's very windy in this area - even though the sun is shining like crazy, it's definitely not scorching hot. At some points I wore my windproof jacket because it felt so chilly. It seems paradoxical but you have to beware sun and chilly wind at the same time.
So, I'd say the weather is usually perfect for hiking, provided you have sunglasses, hat, sunscreen and some spare piece of clothing . Those things were our essential stuff used every day during our stay in Tenerife.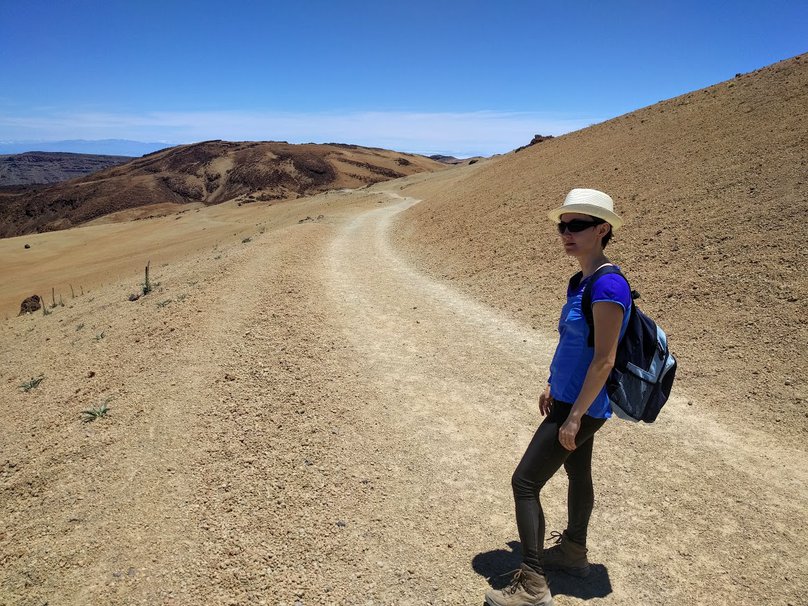 I must admit we really liked this trail. Looking back at the photos makes me want to return there now, immediately, at this very moment! I'm strongly convinced there's something addictive in Teide National Park. Once you have gone there, you will always want to get back!
I'm sure my words and the photos cannot convey the astounding beauty of Teide National Park. Let's just go and see it for ourselves, as this will probably be the most spectacular view we've ever seen.
By the way, we stayed in Los Cristianos - lively tourist resort in southwest coast of Tenerife. It's very good place not only for beach lovers - thanks to its location it's easy to get to Teide National Park as well.
You can check available hotels here: