We both think spending St Valentine's day in a restaurant is boring. Restaurant + cinema? Still not very exciting. 😉
So, on Valentine's weekend we went to Oravice Meander Park in Slovakia with our friends from trzyosly .
What I like about the place is that it combines 2 great things: ski resort and thermal pools . I mean, what could be better after an active skiing day than bath in hot, mineral water with bubbles massaging your tired muscles so that the next day you feel like a newborn?

If you haven't tried this pleasure yet, don't hesitate to give it a try! It's immensely pleasant and there's a bonus to your skin - the water's packed with minerals because it's pumped deep from the underground. After a few hours of bathing in such water your skin becomes smoother than ever !
The aquapark's literally at the foot of ski piste and you can admire puffs of smoke evaporating from the pools right from the ski lift. I actually wore my swimwear while skiing on the first day - I call this good time management. 😉
The ski resort itself isn't very big but enough to keep you entertained for one weekend.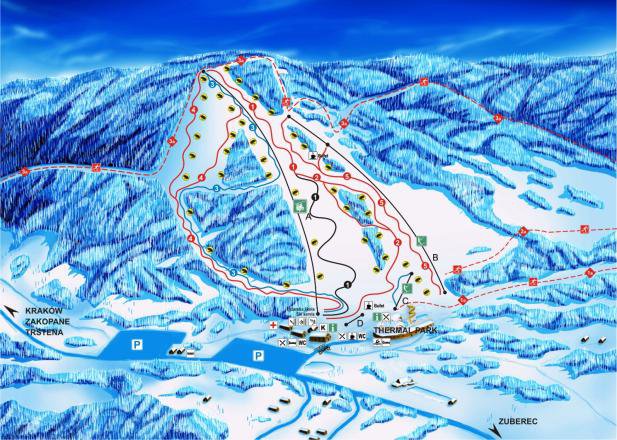 What's worth mentioning is that the difficulty of ski runs is definitely inflated - the black piste should be marked red, the red one is definitely blue. In general, this ski resort's perfect beginners and skiers who want to warm up before skiing in higher mountains. Besides, I noticed that everyone was skiing slowly and very cautiously. Is it only Poland where people ski so fast?
What surprised me a lot was the fact that it wasn't so crowded as I expected, even though the parking space was filled up with cars to the very edges.
The fee may not be the lowest one - a day for an adult costs 22.5 EUR but if you want to combine skiing with bathing you'll pay 29.5 EUR. For a whole day. Seems a good bargain for me.
Accomodation price in Meander Park is totally different thing - the cheapest room costs 65 EUR per night! Are we in Switzerland?
We stayed in the nearby village Vitanová (location here ) where we found a nice and comfortable apartment with bathroom for 39 EUR. For 4 persons. So cheap! Makes a big difference to me, especially that we're saving up for coming winter holidays in Livigno and, more importantly, for our wedding in July .
This hotel's name is Chalupa Bartoš and if you think you might like it, check the availability here:
If you would like to stay in Oravice, you can find available hotels here:
The ski resort's open from 9 AM to 4 PM. I do like the fact it's not open from 8 AM - you can come in the noon and there's still good skiing conditions on the slopes.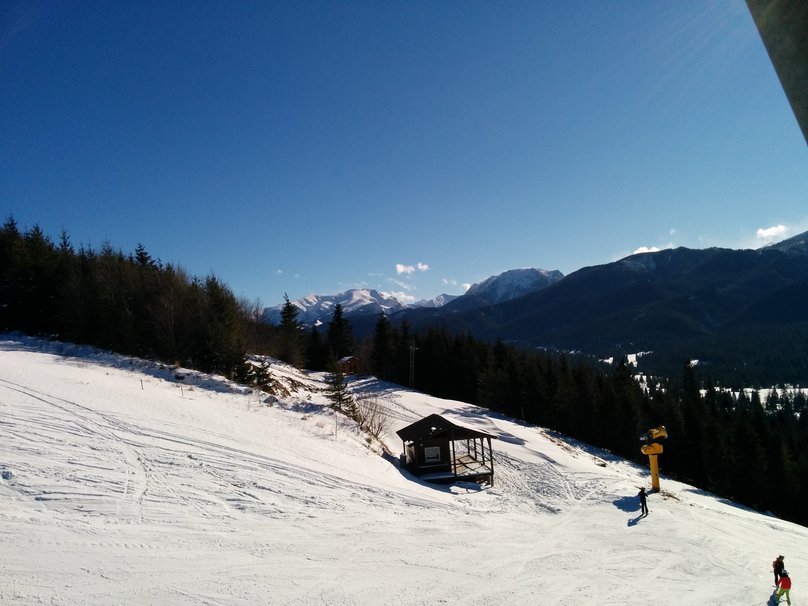 To sum up, I consider this weekend a very refreshing, both to mind and body. I really needed it. And I'd definitely recommend Meander Park in Slovakia to everyone who wants to have both a relaxing and interesting weekend. Have I ever mentioned I do like Slovakia a lot?

---
Have you ever tried bathing in hot, thermal pool?