How shoulder dislocates? The arm gets strong causing the muscles around to tear off the bone. In result, bone's head gets moved outside of its normal position - most of the times the bone can't return without medical intervention. 

Every shoulder dislocation is a little bit unique - type and range of tissue damage may vary. 
Before we go forward: You have to consult every advice with your doctor. Do not treat this article as a medical recommendation.
Before the injury, I didn't even know that shoulder dislocation existed! The Slovak first aider told me what happened to my shoulder and I indeed wasn't aware of how serious it was.
Therefore I want to share with you all my knowledge, in case you need it. 
And looking over the Internet nowadays I see around mostly Aristotle preaching theories and trying to convince you, instead of trying to show you the legitimate proof (mostly drama talking)


Dislocated shoulder pain
It hurts a lot and pain killers are essential. Sleeping is an issue. Sometimes I slept sitting up because it was too painful to lie down.
It was kind of worrisome, but if you would be in such agony, you wouldn't really care. My setting went very well - I didn't feel any pain at all. The secret is that you must breathe deeply and relax - only then your muscles lose and your bone can jump back on the place smoothly and without force.
My biggest worry was that 90% of men have this injury reoccurred in next 2 years. And I agree if we don't do anything to strengthen the muscles that stabilize the joint, we will end up in that 90% group. I had a problem with fear that I could dislocate my arm during sleep or while taking a shower or when moving rapidly. I think we should be careful in the first months after the accident but don't go crazy about it as I did. We should definitely listen to the doctor and wear the sling if ordered.
My injured arm seems to hang lower than the healthy one
Once muscles start shrinking from lack of movement (about 1-2 weeks), you will notice that collar bone is more visible. This is normal as muscles mass shrinks in the area. And even if it seems the arm is lower than the other one, don't worry - it's not irreversible, it will get back in place after starting exercises. You can reverse that through exercises later on when the healing process is over.
I lost the feeling of my skin on my shoulder
It sometimes happens when a nerve is damaged. It will seem like it doesn't improve over time then suddenly after 3-5 months, you can feel it again.
Worries are sometimes good because they can motivate you to work harder. And one thing is certain - if you want to get back to your strength you will have to work hard and be smart. Definitely shouldn't over exercise, talk more with specialists about your case. I will be highlighting over and over the importance of knowledge as a key factor in dislocated shoulder recovery.
Curiosity
I asked myself 100 questions a day about the injury. I couldn't find the answers on the web because either they were written by people who only wanted to share the experience, or by frustrated men that say you are like disabled after the injury for the rest of your life. I haven't found anything useful on the Internet. Nothing helped, it just demotivated me.
Interestingly, I noticed that people who had this injury reoccurred never mentioned they exercise. They were just full of "God, why me!?".
How fast the muscles shrink?
I remember that was my first question the next day. I can say they shrink pretty fast. But the shrinking isn't the biggest problem - the stretch and contraction is the worst problem. My hand was very slim after two weeks with no movement, but I wasn't aware that gaining muscle mass is easy in comparison with getting a contraction and stretch range back. I started very gentle exercises since 5th day after the injury.
Why I can't move my arm even an inch?
I was wondering if I injured important nerve and lost the ability to move? After 2-5 days after injury, I wasn't able to move my arm, except the fingers and forearm. It was due to body self-protection mechanism after injury. Our body turns off the nerve system in the area, so we are unable to harm ourselves and end up almost numb in this area. Also, the body stiffs muscles in the area to hold bones in one position, just like a stabiliser. It was explained to me by one of my physiotherapist s.
From what I learned from the doctor diet doesn't make the difference. Taking collagen seems pointless as young men are prone to this injury due to high amounts of collagen in their joints.
You've probably heard that Olympic athletes are using visualisation to improve performance. I tried that myself. I couldn't move my shoulder, but I was lying down every day and imagining that I'm waving my hand freely. I can't really tell if that helped. It made my physiotherapists smile when I said them about it. Once we even tried it on the session. One thing I noticed was that the muscles became stiffer while I imagined the movements.
What is average dislocated shoulder recovery time?
No one can guarantee how fast you'll recover. Every dislocated shoulder is different - some of them will tear apart more muscles and some of them less. But your motivation to do the right things can significantly improve the recovery time.
In my case, it took me 18 months to fully recover and feel confident with every activity or sport.
I did shoulder dislocation exercises almost at least every second day for the first six months later 1-3 times swimming per week + some home exercises. On our wedding day I barely could put the hand over Joanna's height, but we danced and had a lot of fun anyway - this was six months after the accident. I stopped rehabilitation after eight months and continue to focus on swimming instead. When I started swimming in 7 months I wasn't able to fully extend my hand up that made swimming harder but after a few months I got better and better.
When will the pain go away?
In my case, it was for two months. After two months it finally stopped to hurt, and I could sleep a whole night again. I remember I needed to wake up every couple of minutes to sit as lying was very painful. Once I fell asleep sitting with head between my knees. I couldn't feel my legs for a few minutes after waking up 🙂 .
One thing that helped fight the inflammation and pain were therapies: laser, ultrasounds, magneto- and cryotherapy - after 2-week session pain was gone.
Which shoulder dislocation exercise should I do?
Can't tell you as I don't know if you have the same injury as I had. No one can say to you until you will be examined. Right after the damage you should schedule the appointment with the orthopedist and ask him for an ultrasound scan and advice on exercise. After about one month the doctor will direct you to the rehabilitation stage.
Should I buy special equipment?
I don't recommend any stabilisation that limits your movement unless doctor or physiotherapist advise it. But there's a lot of good things you could get like an exercise ball, tape (best to set by a physiotherapist), smaller balls to train throw and catch, resistance band - just a name of few. Best ask your physiotherapist about tools for your kind of injury.
Should I try this online shoulder dislocation exercise?
No. No. No. It is just not possible to understand any of these exercises only by looking at the computer screen. Thought of practising them without professional examination is even more frightening, as they may be pointless or even harmful in your case.
I would say that doing exercises is a double-edged sword. First of all, you must know which muscles should be stretched up and which reduced, which are too strong or too weak and if there is an imbalance. If muscles around the shoulder are out of balance, it will cause more instability and a higher risk of reoccurrence.
The second most important thing about exercises is performing it well. I would have never thought that doing some exercises can be so tricky.
You are asked to move one muscle on the back that you have never known to exist. You try hard and move every muscle around (which is not beneficial) but not this one. You think you must try harder, but that does not work. And you try that with a professional on the session for 30 minutes, and finally they move it for you to stimulate the muscle memory and try to unlock it for the next session hopefully.
In the first weeks 70% of exercises I did at home I did wrong. 3rd week 50% wrong. Later 20% - 40% wrong. You learn through the process constantly improving step by step. The only feedback is from your physiotherapist. And keep asking them about everything all the time if anything is not 100% clear. Some things will take time to digest and process in the head and sync with muscles later.
It is the reason why I don't recommend any online exercise if you're not healthy.
Tips
You should seek medical advice after a few days the joint had been set in the hospital. It's best to ask some questions and check how your shoulder heals. After about 4 weeks your doctor should direct you to the rehab. In the hospital, there won't be much time to talk as there are usually several people in the emergency waiting after you.
Preferably pick one good physiotherapist
I had the disadvantage of having new physiotherapist every week in my first rehab centre. I needed to almost start over with everyone. I didn't like that I felt that my progress could be better if someone understood me and see what works for me from the very beginning. There worked around ten professional (I worked with each of them) + 3 apprentices.
On the positive side, I could ask about their opinions and learn a much more full range of exercises. Physiotherapists aren't all equal - I noticed that some of them are specialised in treating specific injuries and know less about shoulder dislocation.
And also like in life every problem can be solved with many possible solutions, every one of therapist has different exercises they favour. I could see quite a difference after changing the rehab center into small professional cabinet. In the new place, I was thoroughly analysed for almost the same money. For the first time, they asked me more questions than I asked them! 😉 They seemed to be more passionate about their job and more concerned about my health.
Doctors don't want to recommend rehab centres as I believe, they don't want to be accused of paid advertising.
I think all the professionals I worked with were equally good. Some had a bit more experience, but generally, the place makes the difference even if a perfect person tries to help you very hard but can't because it is too busy. If you feel that there is something wrong about your sessions best way is, to be honest, and ask the guy if they think that you could do better in another place and if they can recommend someone.
In my case, the physiotherapist saw that I was struggling and advised me to change the rehab centre. That was very generous; I appreciate that. I suppose she was most experienced of them all as she was able to see from a distance and find out of the box solution to my health even though she would earn less! Later, I had 1 - 2 people watching over me - that was a vast improvement in comparison to the previous where there was usually 1 - 2 (rarely 3) patients per physiotherapist.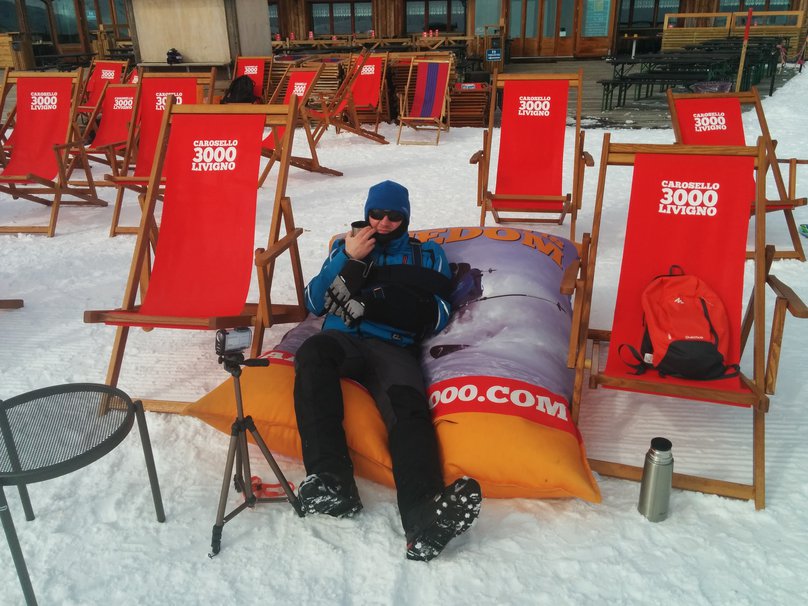 On the bright side
I've become aware of my posture problems caused by sitting all day long. I started to exercise and swim regularly since then. In the long run I think I'll gain more than I lost - I remember now to look after my posture. This is important as I usually sit long hours every day and will probably continue to do so for the rest of my life. I need to know how to handle the stress of sitting. I must exercise hard and use tools like exercise ball to counter the disadvantages of static position.
I learnt a lot about my body and got to understand myself more. I know what might cause muscle stiffness and how to deal with it. For instance, neck stiffness may indicate that your muscles lack oxygen. It may also by caused by lack of minerals (bad circulation in muscle), infection (flu) or backbone problem.
It was kind of a challenge. I won my health back and I feel good about it. I hope you could think the same about your experience. I returned to sports I used to do long time ago - I swim now more often than I did years ago.
I hope you'll be surrounded by your close ones to help and cheer you up. And remember to thank them after all as you'll be suffering and probably become a bit of a pain in the neck to the others 😉
Finally, all the process of healing and rehabilitation takes place mostly our minds. It's like tactical match or chess game. We must pick up a fight if we want health back. Not only back but even improved! You will must: take a journey, learn new techniques, met new people, do research, make very often fool of yourself if you are new, train, plan, note insights, be precise, find balance, handle disappointment, be consistent and creative.
I wish you all be well, soon!
Feel free to ask more questions in comments!