The beauty of Italian Alps is well known to the world. 
Each mountain in the Dolomites is like a piece of art ❤
Italian mountains offer more than just a beautiful landscape - the unforgettable winter holidays. Sunny Italia is known worldwide for its excellent ski resorts and great weather.
More advantages of skiing in Italy:
Italians party from 2 PM after the skiing right on the spot! Every day! 😀
Razor-sharp and wide ski slopes
Italian food at hand (no further comment needed)
Weather is better in the Italian Alps. Sun is important ingredient of any holiday!
Amazingly friendly, smiling and helpful people
So, which mountain resort should we choose if we look for a superb Alpine ski resort?
The answer is: Livigno.
Let's have a look at what Livigno has to offer for winter sports lovers: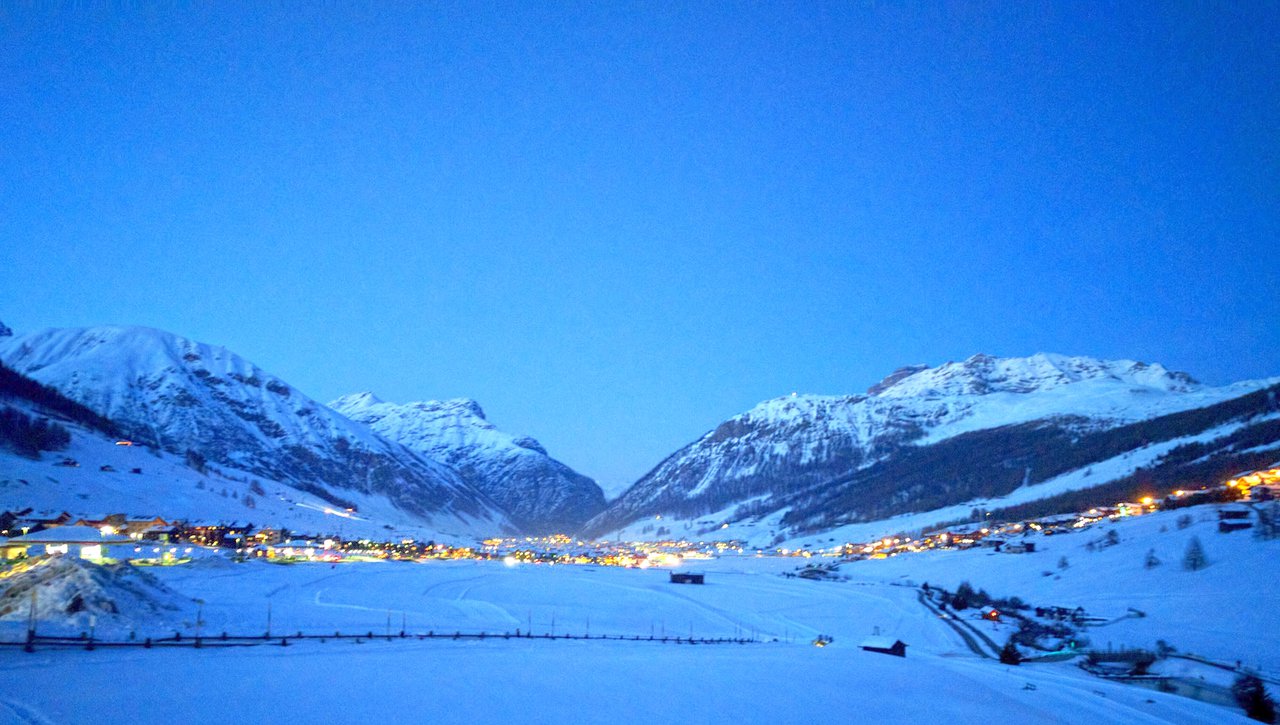 Livigno is the number one ski resort in Italy. It's the highest-ranked ski resort in the country with a score of 4.7 ⭐ voted by Google Maps reviewers and local guides.

What's more, many skiers and snowboarders consider Livigno one of the best ski resorts in Europe and the most popular ski resort in the Alps. Its ski infrastructure gives an example of how a proper ski resort should look like.

Livigno is a picturesque mountain resort hidden in Italian Alps in the region of Lombardy. It's surrounded by mountains and I have the feeling that town's architecture is a mixture of Italian, Austrian and Swiss elements.
It's a relatively new ski resort - in the 50's it was still a small Alpine village cut off from the rest of the world for the majority of the year. Only after a famous tunnel under the Alps was built Livigno started developing dynamically.

Livigno town is actually one main street from which fork off many transverse streets. The biggest advantage of Livigno is the closeness of ski slopes - there are many ski-in/ski-out hotels.
Another great advantage of Livigno is the fact that you can ski down from almost 3000 metres right to the ski resort's centre.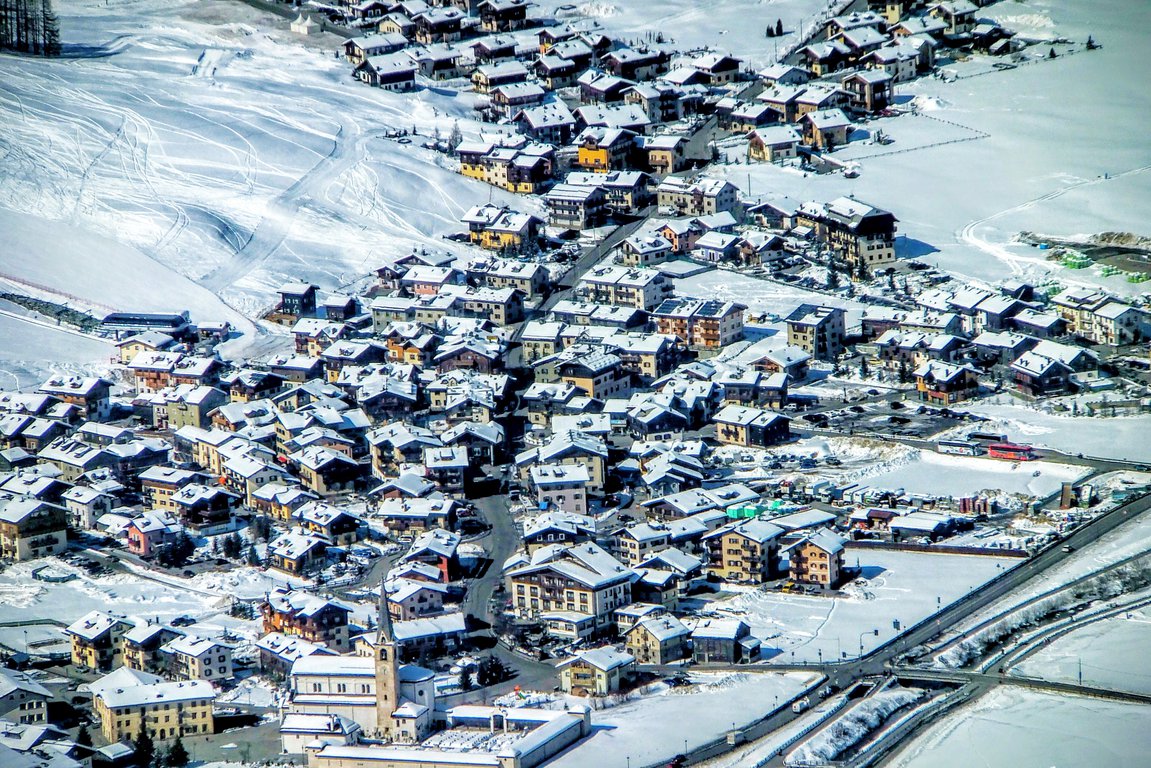 Where the ski slopes end, the "Livigno begins"

OK, let's have a look at numbers:
altitude: 1816m - 2900m
the total number of lifts: 32 including 6 gondolas, 14 chairlifts, 12 t-bar lifts
Ski season: November 30th - May 3rd
total number of ski pistes: 78, with the sum of the length 115km
easy (blue): 40km, moderate (red): 55km, difficult (black): 19km
snowparks: 2
night skiing: 4 hours
the longest ski piste: 2km
A great number of easy ski slopes and lots of ski schools make Livigno one of the best ski resorts in Europe for families and beginners but advanced skiers and extreme enthusiasts can have their expectations met too.
Livigno is located in a valley and divided into two separate ski areas: Carosello 3000 (Vetta Blesaccia and Costaccia mountains) and Mottolino Fun Mountain (Monte della Neve and Monte Sponda mountains).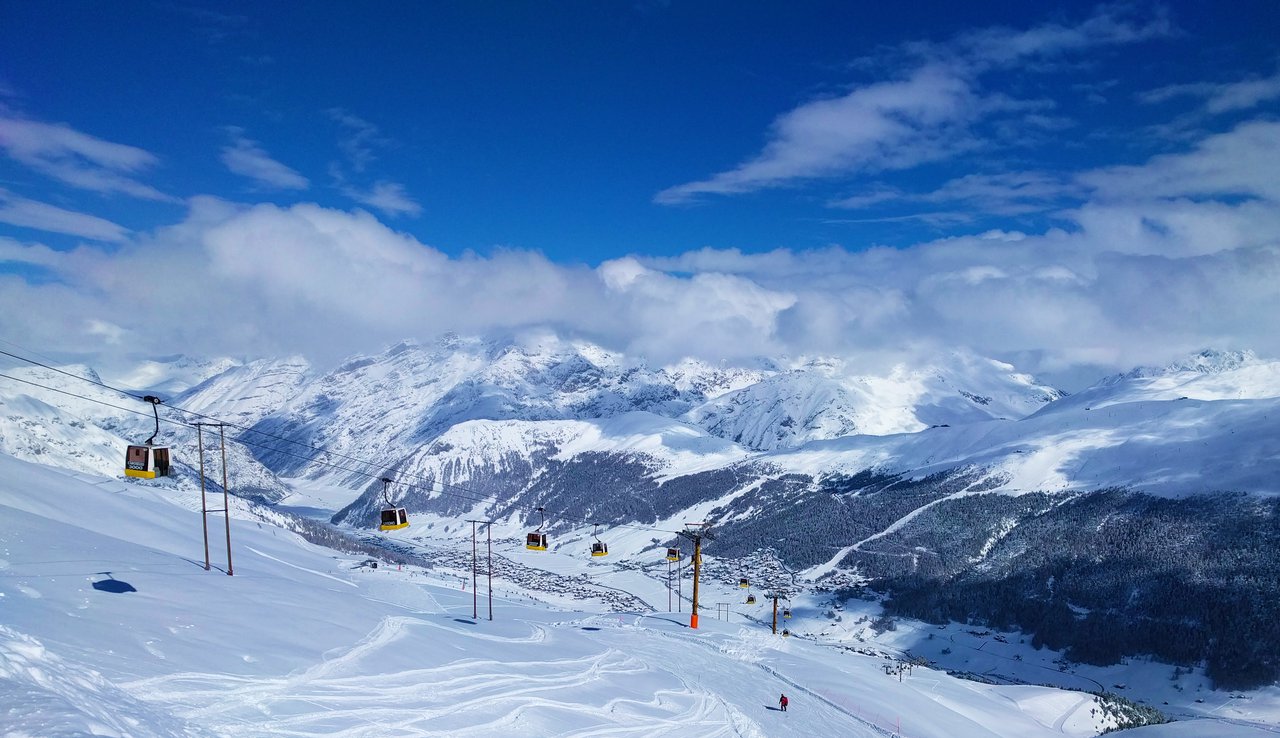 Definitely the best skiing in Italy!
The bigger ski area in Livigno. Chair lifts take skiers up to 2800 metres where you can choose from many exciting ski slopes. On the top of the mountain, there is also a bar where you can relax admiring breathtaking panorama of Italian Alps.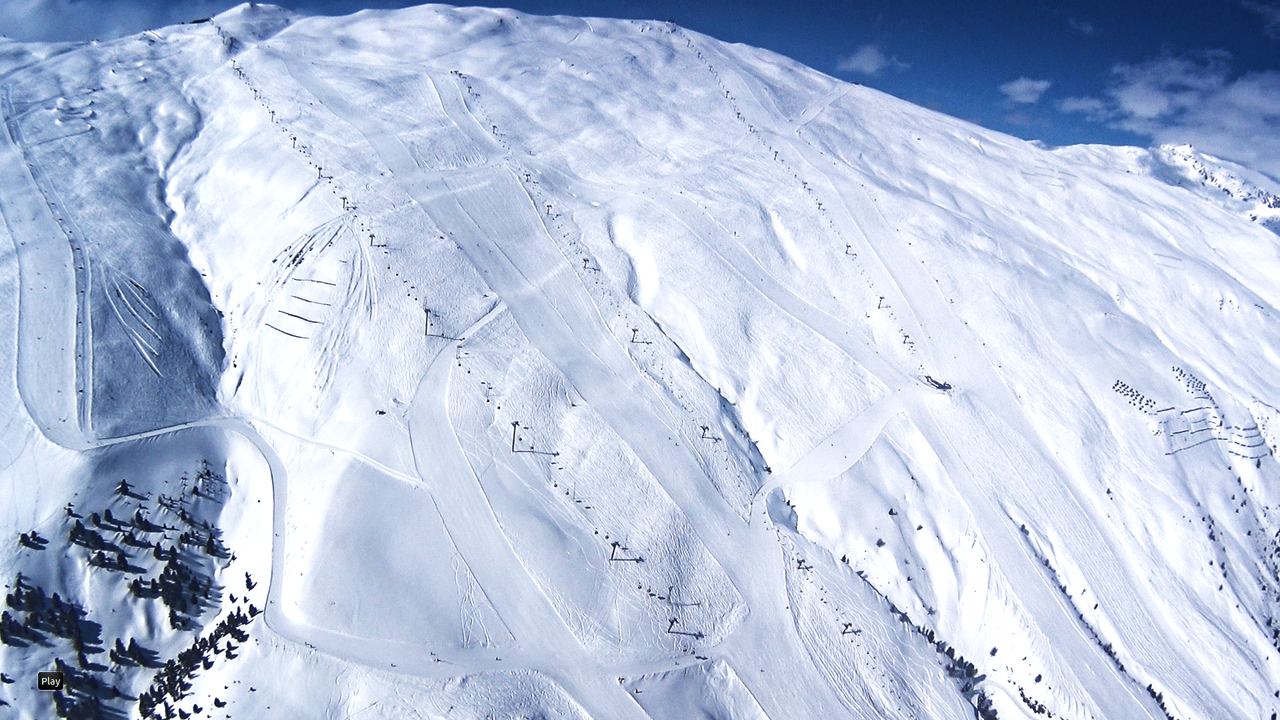 The slopes here are in excellent condition, not very long but sunlit and wide, perfect for ski carving. No one skies over one another and there is enough room to not feel pressured to get down quickly. Most of the ski pistes are blue and red. 
Carosello 3000 area offers one snowpark and one fun slope.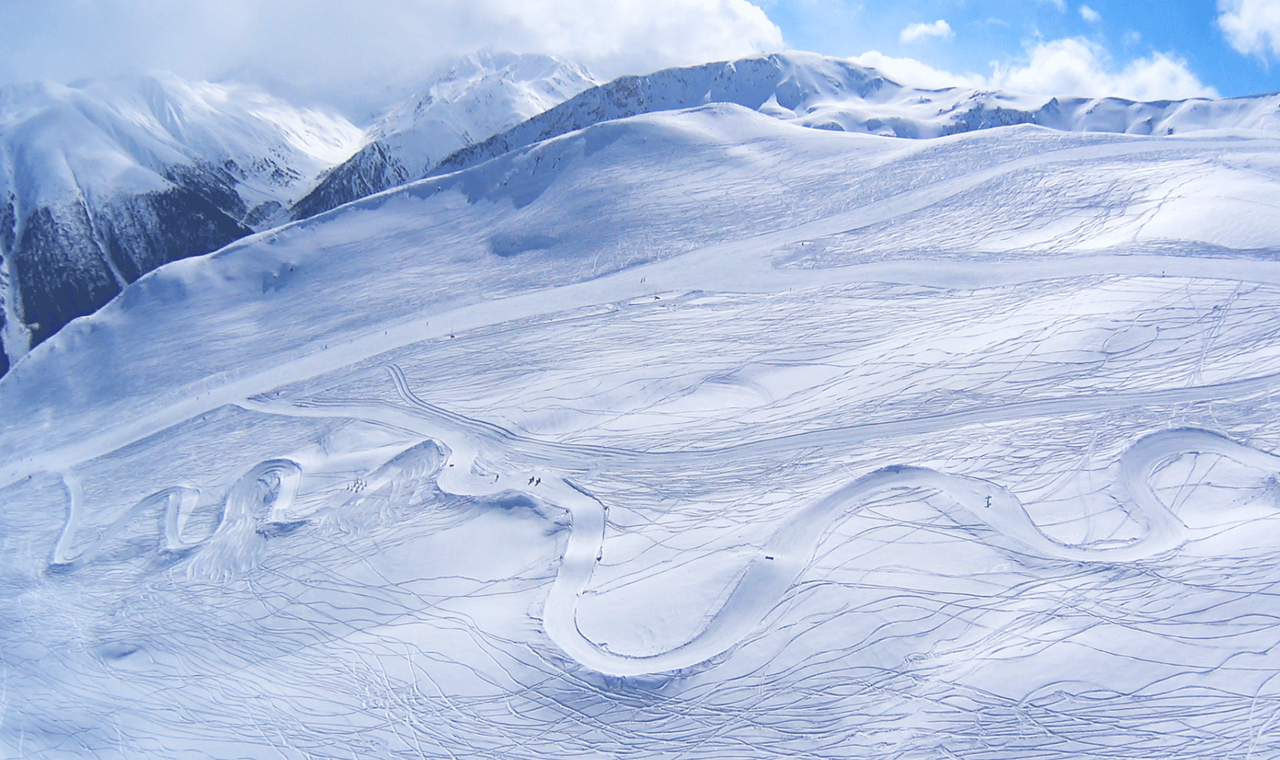 Carosello 3000 - Fun slope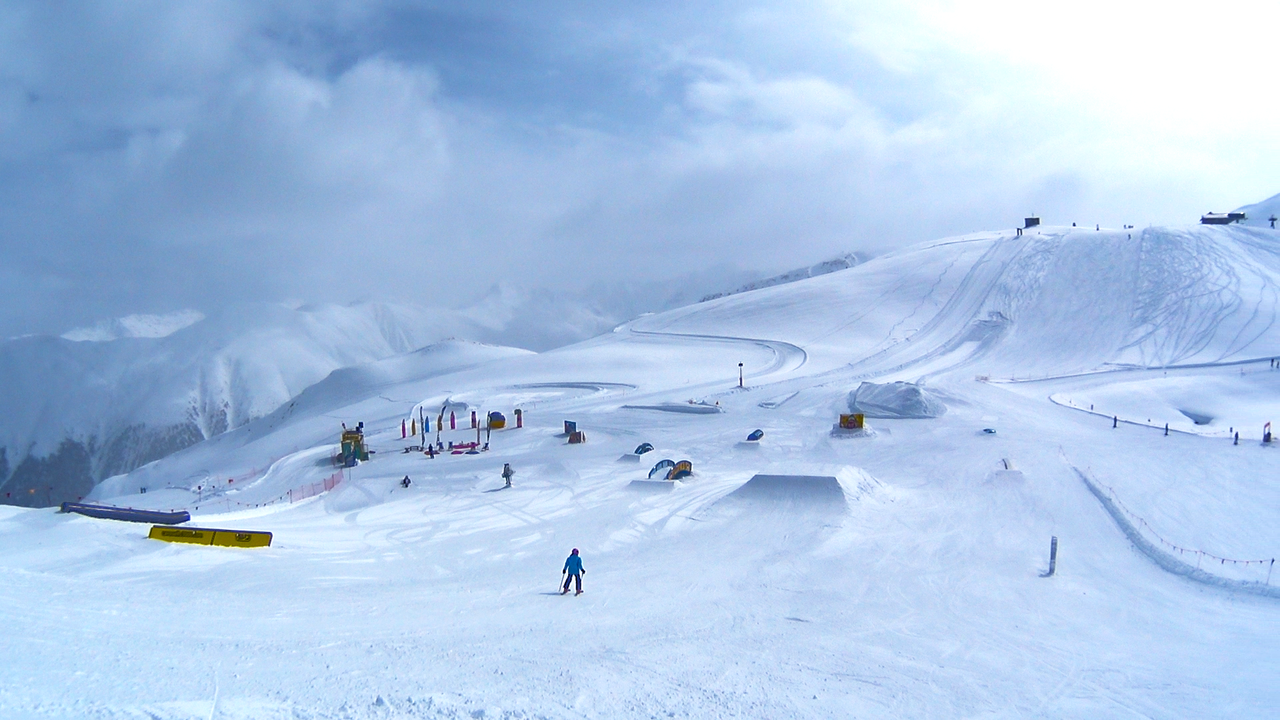 Carosello 3000 - Fun park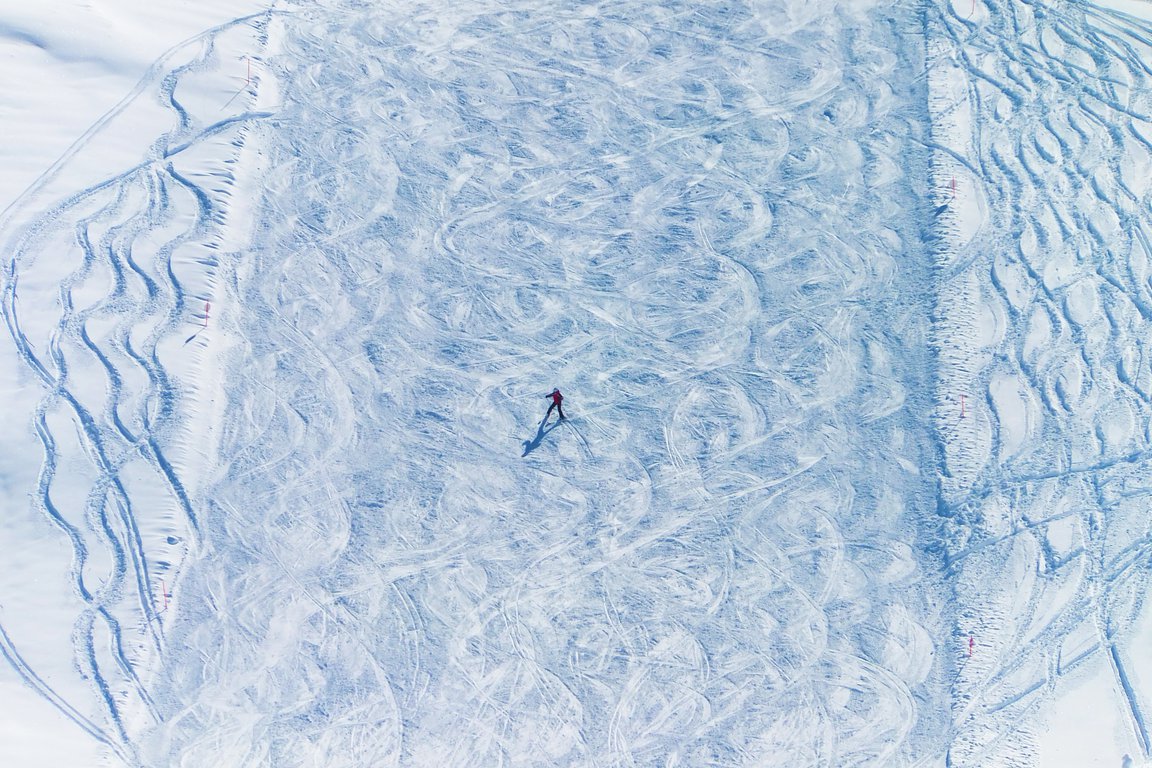 A great advantage of Carosello 3000 is the fact that it adjoins almost the whole length of Livigno and ski slopes descend practically to the main street - you can ski down straight to your hotel.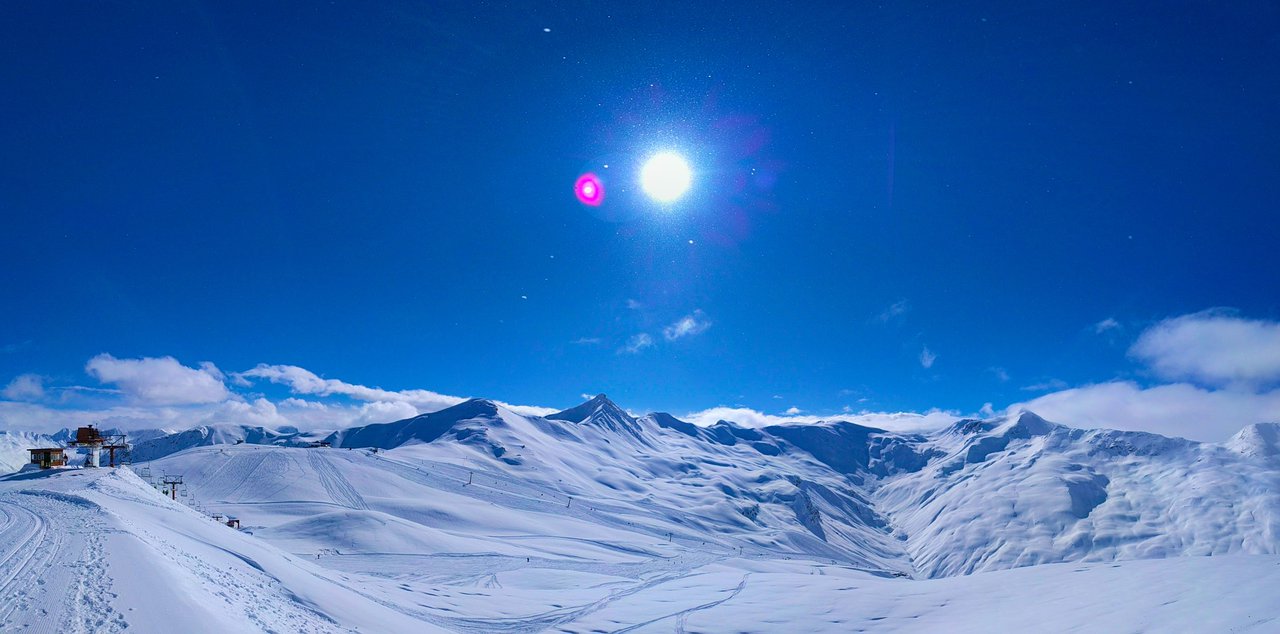 Views from the top of Carosello 3000

The Carosello 3000 lifts are open from December 1st until May 1st.

Ski lifts: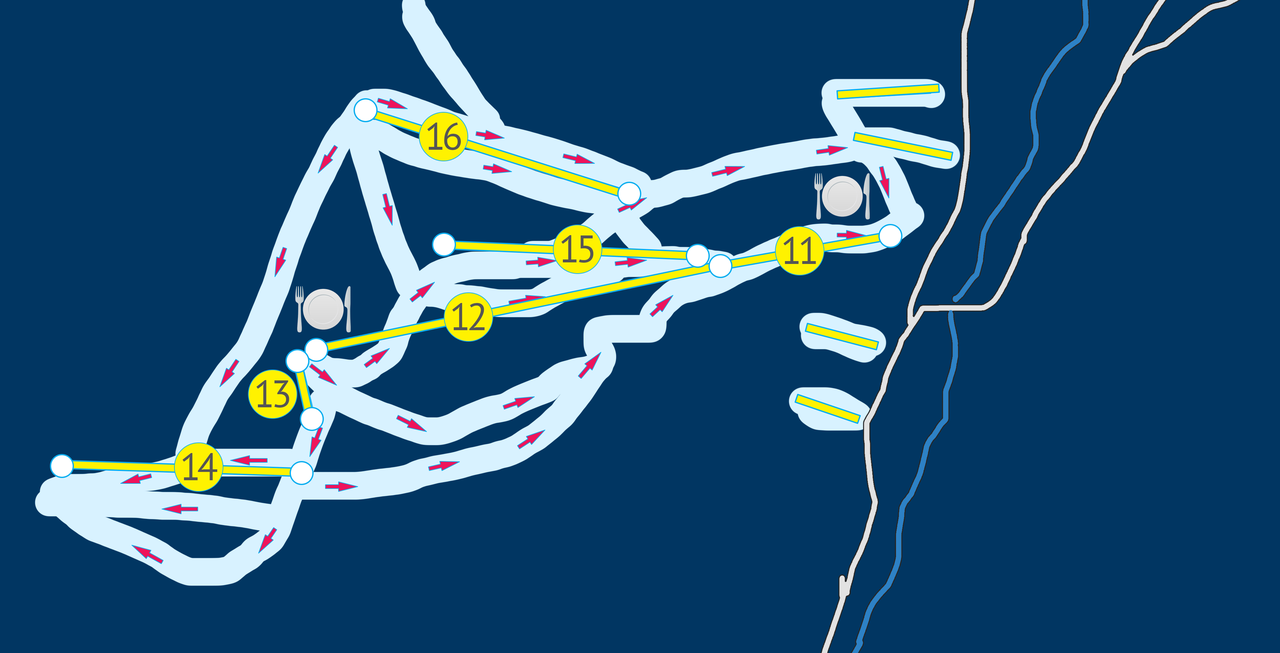 Livigno - one of the best ski resorts in Italy
| Type | Name | Number of the lift | Starting altittude | End altitude |
| --- | --- | --- | --- | --- |
| Gondola | CAROSELLO 3000 I | 11 | 1884 m | 2232 m |
| Gondola | CAROSELLO 3000 II | 12 | 2232 m | 2749 m |
| Chair lift | BABY | 13 | 2704 m | 2754 m |
| Chair lift | FEDERIA | 14 | 2461 m | 2755 m |
| Chair lift | BLESACCIA I | 15 | 2195 m | 2610 m |
| Chair lift | BLESACCIA II | 16 | 2325 m | 2797 m |

PRO TIP: to get current information about Carosello 3000 ski lifts' status, weather conditions and snow reports you can download my3000 app. The my3000 app is available on Google Play and the Apple Store.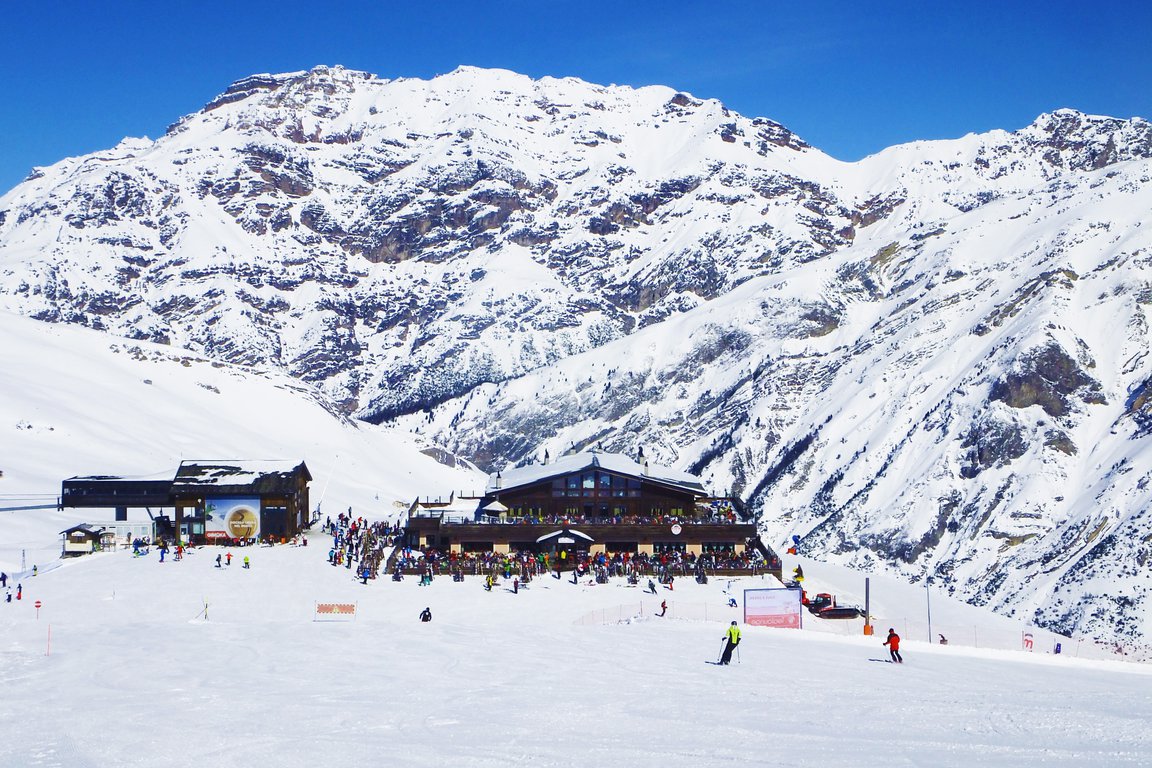 Mottolino ski area is located slightly away from Livigno main street. Fortunately, a ski bus shuttles frequently between the town and Mottlino Fun Mountain - transfer lasts about 10 minutes.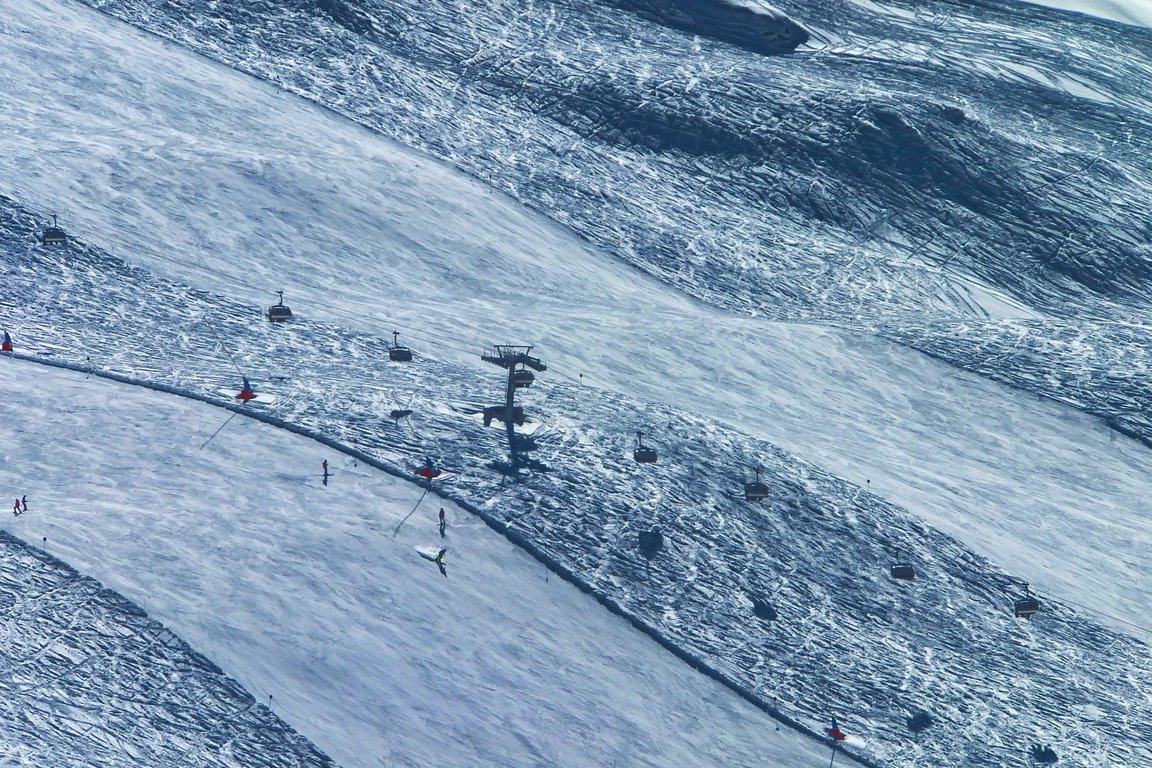 Ski runs are longer and more difficult than Carosello slopes. The highest point you can get is 2500 metres. The majority of slopes are also sunlit although lower parts are covered with forest.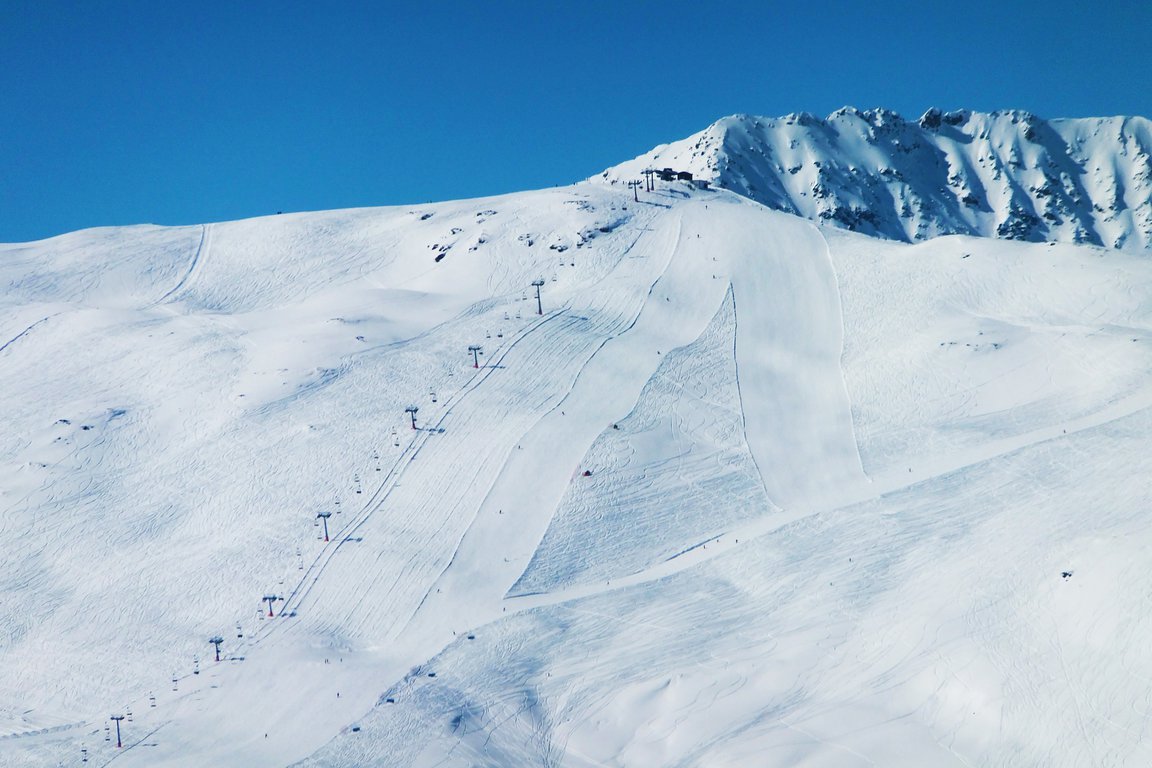 If you stay in Trepalle district you can ski down directly from Mottolino.
Mottolino Fun Mountain is especially attractive for snowboarders - the snowpark here is enormous!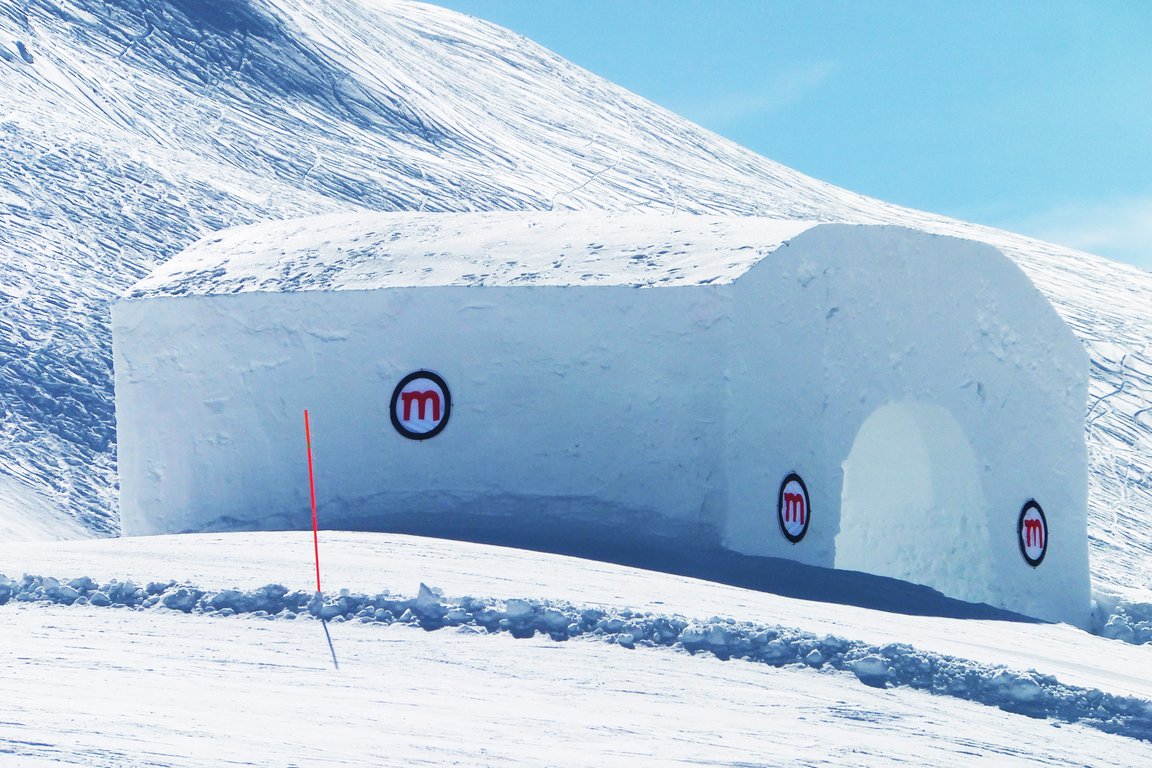 Mottolino park - one of the best places to ski in Italy
| Type | Name | End altitude | Length |
| --- | --- | --- | --- |
| Gondola | MOTTOLINO GONDOLA | 2402 m | 1873 m |
| Chair lift | MONTE SPONDA | 2569 m | 1588 m |
| Chair lift | TEOLA PIANONI BASSI | 2364 m | 1873 m |
| Chair lift | TREPALLE | 2457 m | 1061 m |
| Chair lift | VALFIN MONTE DELLA NEVE | 2708 m | 1516 m |
| Chair lift | YEPI | 2401 m | 1058 m |
| Chair lift | PEMONTE | 2051 m | 710 m |
| T-bar lift | EASY LIFT | 2257 m | 289 m |

There are 27 ski runs: 6 blue slopes, 16 red slopes and 5 black slopes.
There's also something called freeride cross - an exciting ski trail that combines freeride and freestyle. This route includes natural obstacles typical for off-pistes and some fun elements like curves, jumps, step-ups, etc.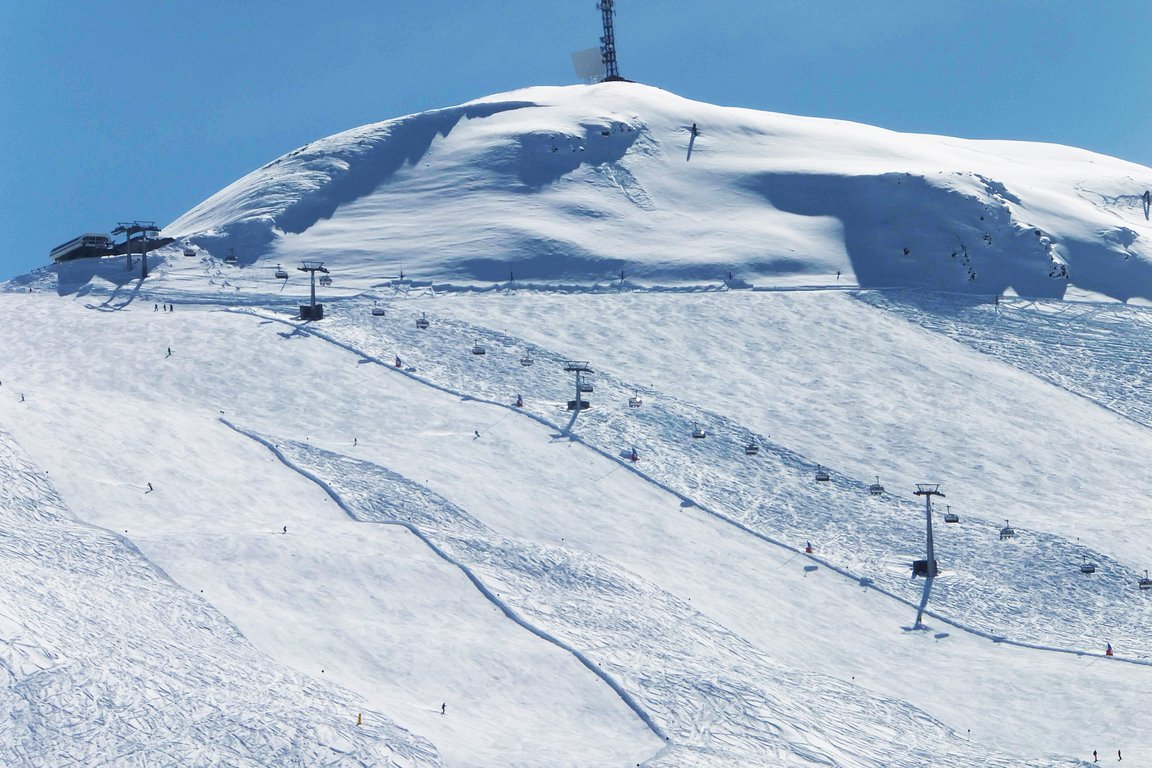 The lift pass is usually a magnetic scannable card. It's an essential element for your ski holiday. Without ski pass, you can't access the slopes. Each ski resort has its own card.

Livigno ski pass allows you to access both Carosello 3000 and Mottolino ski areas.
Price of a ski pass depends on:
the month - February and March are the most expensive
your age - youngsters and seniors get lucky
length of your ski vacation - you can use one ski pass up to 14 days but such long ski vacation is rather costly
In high season in 2019/2020 adult lift pass for 6 days costs 247 EUR.
Click here to get more information on current Livigno ski pass price.
The best idea for ski holidays in Livigno is to buy accommodation together with a ski pass - it's a cheaper option than purchasing hotel and ski pass separately.
Click here to get such a deal.
It was Livigno where the popular Free Ski bargains were offered first.
Free Ski is a deal where you get a free ski pass if you make a booking in a certain hotel. The bargain is made every year in low season - the first three weeks of December and almost a whole of April.
Click here to get such a deal - hotels which offer free ski passes.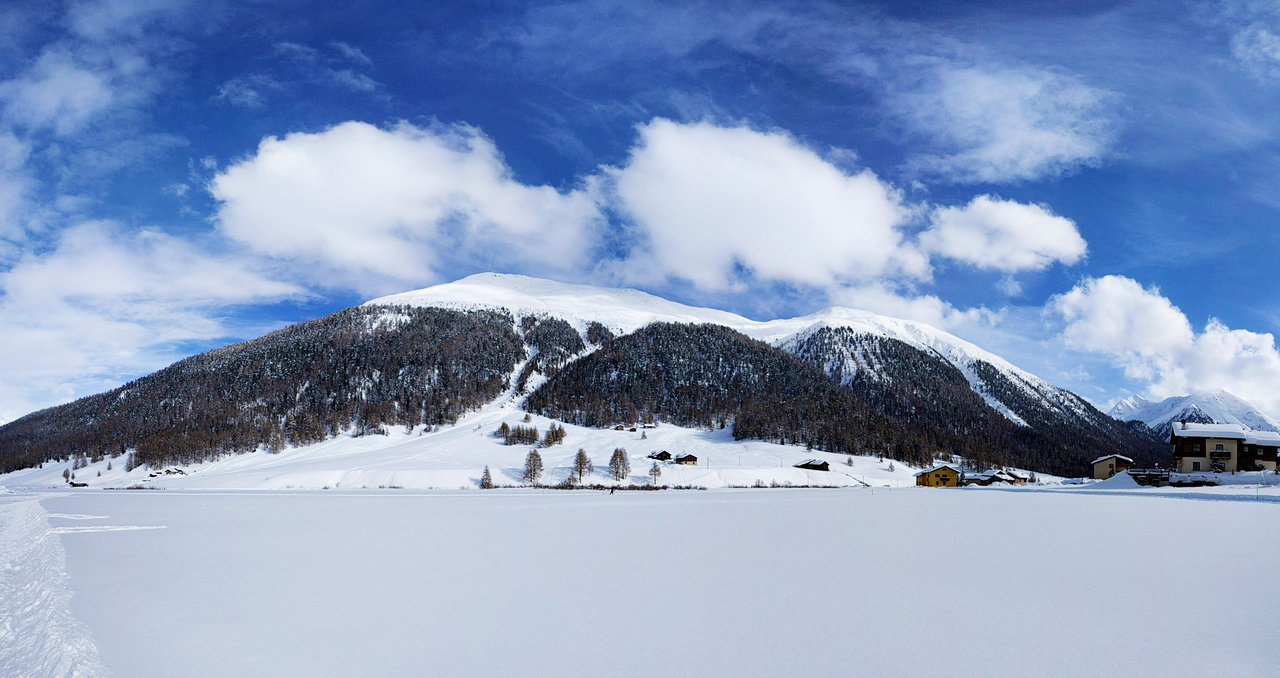 Livigno is situated between Swiss Engadin Valley and Italian Alta Valtellina valley. Thanks to its location this mountain resort has the sunniest ski sloes in the whole Alps. When it's cloudy and windy in other nearby ski resorts, in Livigno the sky is blue and skiing conditions just couldn't be more perfect.
In November and December, there are heavy snowfalls in Livigno so the ski season starts early and lasts until the first week of May.
So, if you wonder if there is snow in Livigno in December - yes, there is, a lot of it! 😀
The most reliable weather website which provides current ski conditions is snow-forecast.com.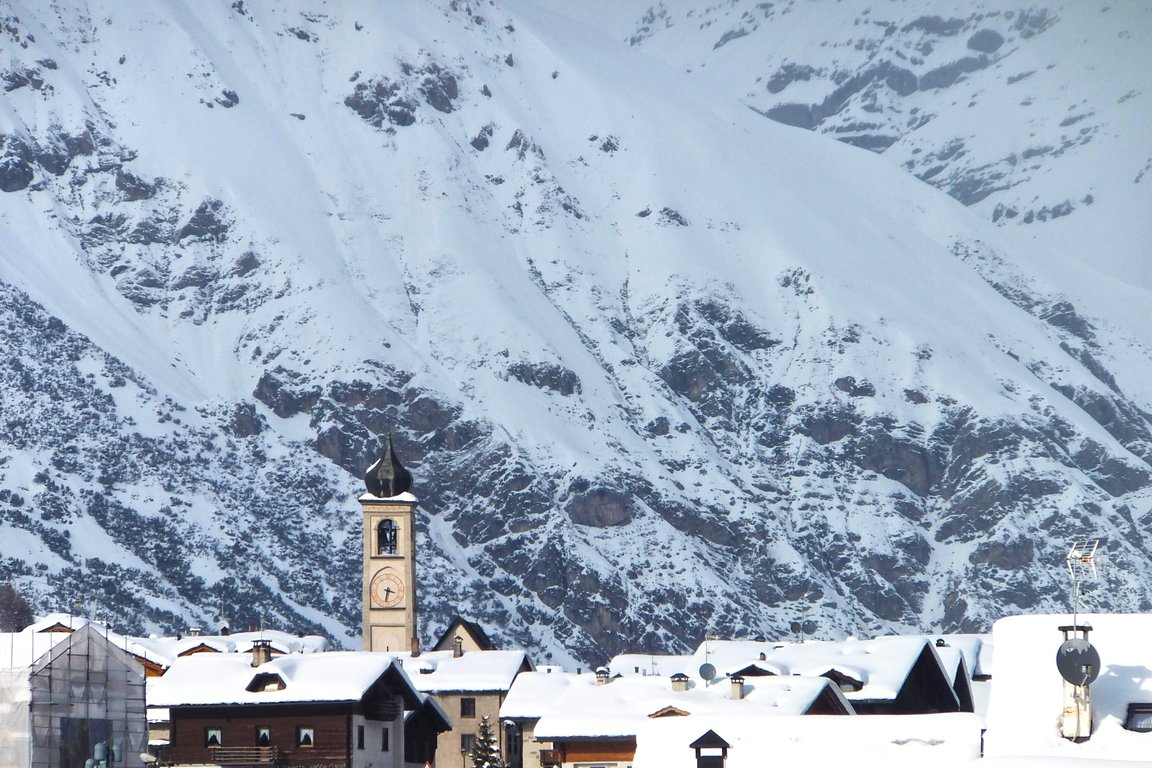 Are you wondering where to stay in Livigno? That's a tough one - there are lots of great hotels in Livigno.
So, which ones are the best?


Best family skiing in Italy?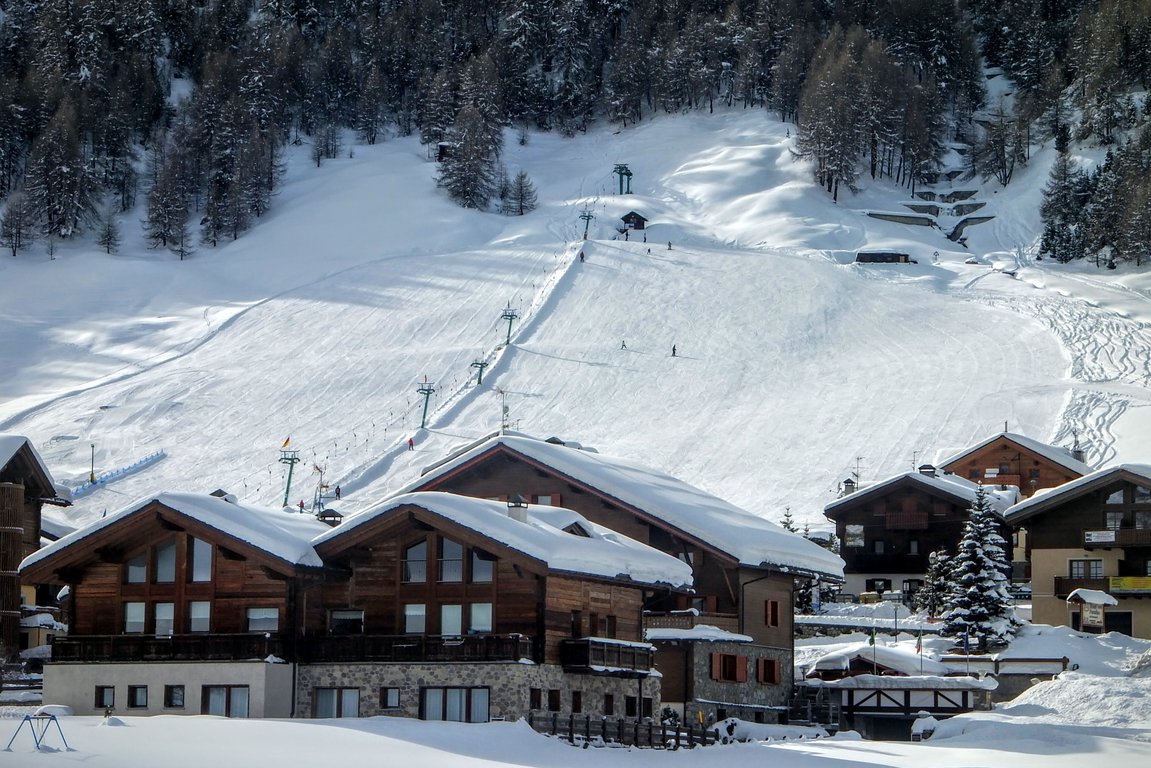 One of the slopes perfect for children and beginners, right next to the hotel
I started off as a beginner and progressed to intermediate level thanks to a great variety of ski runs. At the beginning of our ski vacations, I spent most of the time in lower parts where slopes are easy and mild. Then I tried my skills on higher and more difficult ski runs and they turned out OK.
Truth is, there are no really difficult ski trails in Livigno which would be suitable only for professional skiers.
Even if you don't want to risk skiing on red slopes, there are about 40 kilometres of easy (blue) ski runs which is more than enough to have fun. 🙂
Anyway, it's always good to prepare well for the ski season and stay safe on the slope.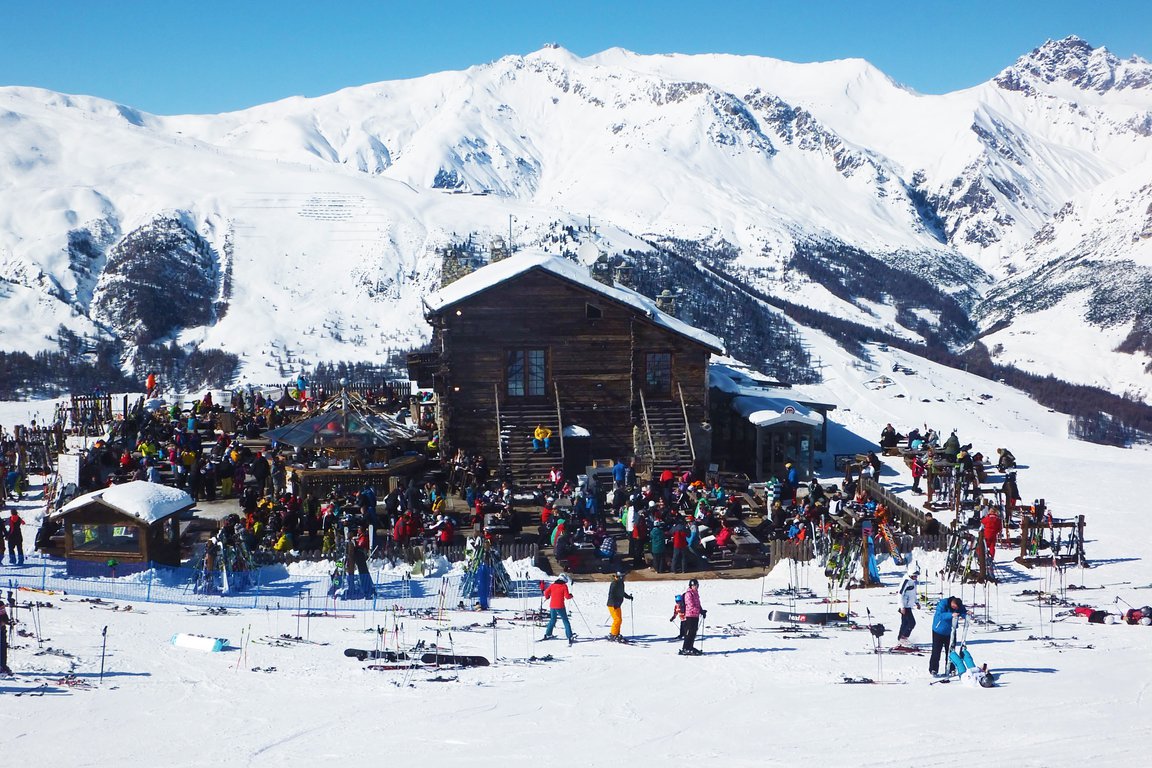 Livigno is not only a dream destination for winter sports lovers. It's a great place to have even if you're not into winter sports.
Let's have a look at non-skiing attractions in the town:
In the evening the main street in Livigno fills with people. Beautiful mountain-style townhouses offer restaurants, cafes serving delicious Italian coffee and desserts and, of course, countless pizzerias. It's certainly not difficult to make up for calories lost on the slope.

Oh, let's not forget about Bombardino - popular Italian cocktail made of Advocaat or eggnog and Brandy. It's served hot, with whipped cream on top. There are usually a few flavours to choose from: coffee, rum or whisky.
Best restaurants in Livigno:
La Tea di Cip & Ciop - located conveniently close to the slope at the bottom of Carosello 3000 mountain. Cosy place with a fantastic view of Livigno from the terrace. Friendly and attentive staff. Beautifully presented authentic Italian food. The best risotto I've ever eaten.
Angels & Demons - delicious homemade food at reasonable prices. I especially liked Tagliatelle with cabbage, butter and Bitto cheese. Beautiful decor.
Ristorante Bellavista - another awesome restaurant in Livigno. Wide choice fo delicious Italian food. Every pizza we ordered there was mouthwatering. Generous portions - great value for money.

Livigno is a duty-free area which makes it a paradise for shopaholics. Interestingly, it was Napoleon who set Livigno a duty-free town in 1805!
There are lots of fantastic shops offering perfumes, alcohols and brand clothes from famous Italian fashion houses - all available at a lower cost than in your own country.
Our favourite shop was Botia Cantoni - very well-supplied shop offering a wide range of merchandise. Lots of local products at reasonable prices.
Local draft beers, mulled wine, delicious cocktails and a live band playing pop country covers - let's enjoy a good party after the day spent on the slope! Dancing in skiing shoes on a table is a must-do for everyone looking for fun and memorable experiences which make you smile many years later.

Après ski parties tend to end quite early (about 10 PM) so if you still need some more dancing there are many clubs in Livigno entertaining fun-seekers late in the night. Look for those with a dancefloor and serving local cocktails like Miky's Disco Club - the essential element of Livigno nightlife.😉
Bagni Vecchi SPA in Bormio
Thermal baths located in ancient rocks. There is also a large outdoor panoramic pool overlooking picturesque Bormio valley. A perfect option for a relaxing and memorable trip.
Getting to Bormio from Livigno takes about 1 hour by car. There are also direct buses going from Livigno to Bormio - you can check the timetable here.
You can check the Bagni Vecchi SPA opening hours and prices here.


Nearest airport to Livigno
The closest airports to Livigno are:
Bergamo Airport - Orio Al Serio
Milan Airport - Milan Malpensa

Click here to find the best deals on flights.

BERGAMO AIRPORT 
Airport code: BGY
Address:
SACBO Via Aeroporto 13
I-24050 Orio Al Serio

Phone: +39 035 326323
The airport has only one terminal.
How to get from Bergamo to Livigno?
Bergamo airport is located about 200 km from Livigno. Travelling from the airport to the mountain resort by car takes about three and a half hours.
There are two options to get from Bergamo airport to Livigno fast and problem-free:
Livigno Express - airport shuttle going directly to Livigno town centre. Online booking is required at least 3 days before transit. You can book Bergamo - Livigno bus here.
Car hire - the fastest and most convenient way of travel. Click here to find deals on car rental.
MILAN AIRPORT
Airport code: MXP
Address:
21010 Ferno
Province of Varese
Phone: +39 02 232323
Transfer from Milan Malpensa airport to Livigno:
The airport is located about 230 km from Livigno. Travelling from the airport to the mountain resort by car takes about three and a half hours.

You have two options to get from Milan airport to Livigno:
Livigno Express - airport shuttle going directly to Livigno town centre. Online booking is required at least 3 days before transit. You can book Bergamo - Livigno bus here.
Car hire - the most comfortable way of travelling. Click here to find deals on car hire.