Autumn is slowly coming to an end. Last leaves are falling from the trees, days are getting colder and weather forecasts are telling us that winter is coming. Most of us have already forgotten about our sunny holidays.
So, now it's time to think about winter season.
Passionate skiers and snowboarders already plan their trips, guess the weather, look for great ski resorts, grease and polish their gear.
So, if you're wondering what is the best country for skiing in Europe, think no more - go to Italy!
Panoramic pistes, modern ski lifts, beautiful nature, charming ski resorts, comfortable apartments, delicious cuisine and guarantee of good weather - those are the main reasons why it's worth to spend our ski vacations in Italy.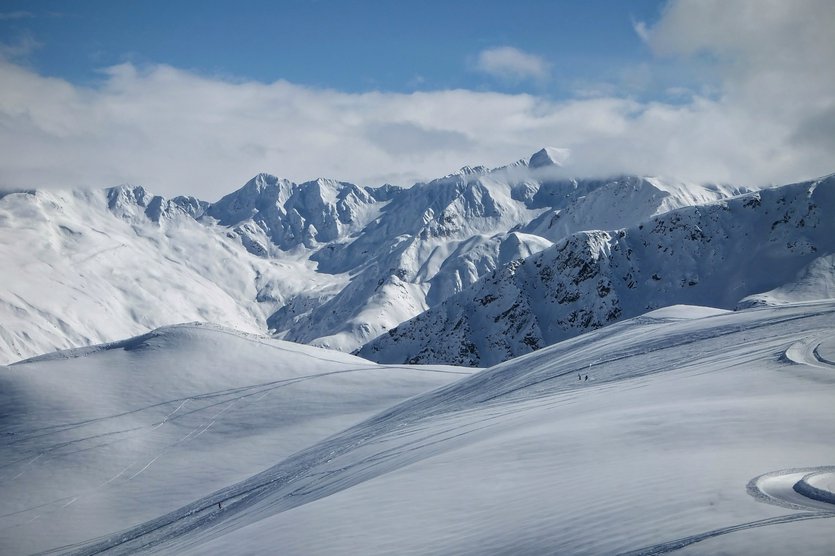 But before you head to this fantastic country, you may want to consider preparing for your vacations.
If you want to stay safe and sound during your winter ski break, have a look at this article - it covers all safety rules and gives some tips how to prepare well for ski season. We've seen too many mountain rescue documentaries about accidents on the slope - let's get prepared for this demanding (and a bit dangerous) sport.
Remember also to get yourself proper ski gear - that is crucial for your comfort, safety and general well-being.
OK, here's why Italy is the country you want to go for ski vacations.
1. Weather
If I had to describe Italy using just one adjective, that would be "sunny". Sunny Italia sums it all.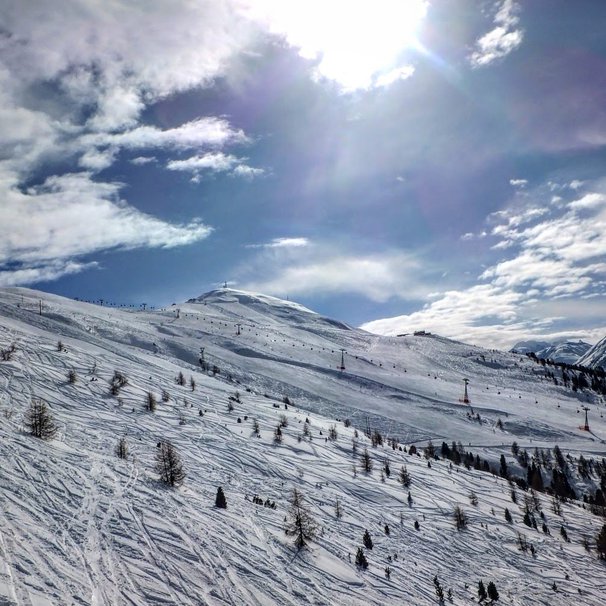 Truth is, weather in January and February isn't very favourable in Europe. You can't really expect to have a nice sunny days all the week long in Austria or Switzerland. What you can expect is freezing cold and strong wind. Low clouds and thick fog aren't uncommon either.
But it's different in Italy - country's geography guarantees nice weather. Sun is shining here almost non-stop, and the temperature usually drops a few degrees below zero.
Thanks to that ski season is very long in Italy - it starts in November and ends in April. It's a great advantage for me that in Italy we can combine schussing down the slope with relax on deck chairs and catching sunbeams.
During our one-week stay in Livigno, we had only one cloudy day. Just one. And still, we enjoyed skiing and the views were great!
2. Ski resorts
Italian Dolomites are in fact an enormous ski terrain with total length of ski trails reaching 1200 km. Unsurprisingly, Italy has loads of fantastic ski resorts. In my humble opinion in Italy there are the best ski resorts in Europe. 😉
Livigno, Cortina d'Ampezzo, Val di Fassa, Breuil-Cervinia, Bormio, Madonna di Campiglio, Sestriere, Val di Fiemme - list of Italian skiing paradises goes on and on.
Especially region of Val di Fiemme attracts the skier's attention - this area comprises of five modern ski resorts: Alpe Cermis, Bellamonte - Passo Lavaze, Alpe Lusia, Passo Role and the biggest one: Ski Center Latemar.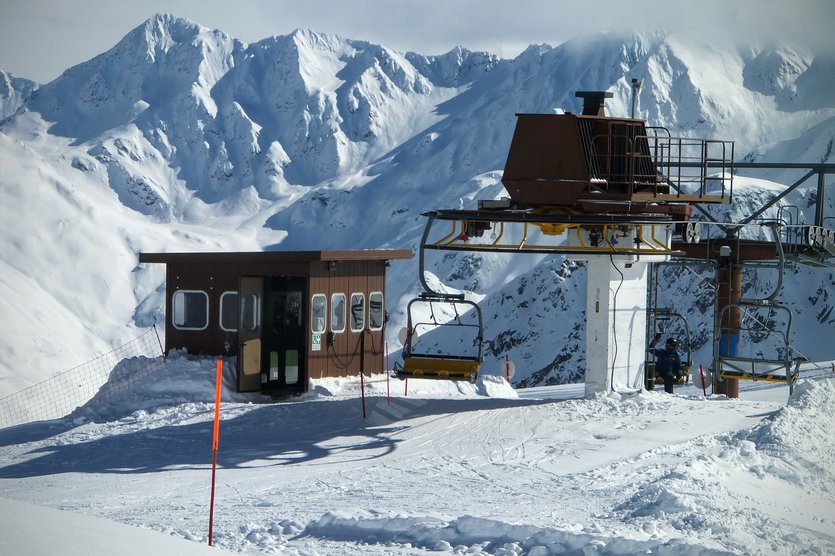 What I like about Italian ski runs is that they are wide. Also, every ski resort offers pistes for all levels of skiers - easy ones for beginners (there are ski schools for children and adults), and steep slopes for experienced skiers.
Some of the ski trails in Italy are lighted at night - skiing is possible until 10:30 PM.
In general, skiing infrastructure in Italy is very good - ski resorts are modern and well-maintained. There are fast and efficient cable cars and chair lifts, and, most importantly, winter aficionados can enjoy impressive number of ski slopes. Livigno itself offers whopping 110 km of ski runs!
If you're into snowboard, I bet you'll also enjoy Italian snowparks - every ski resort has at least one of them.
3. Incredible scenery
Some people consider Italian Dolomites the most beautiful mountains in the world. I'm one of those people.
Italian Alps provide truly high-mountain, breathtaking scenery. Snowy mountain peaks glister in sun, Dolomites flora and fauna are specific for Alpine region, and the possibility to admire sunrise will give us unforgettable memories.
Also, in Italian Alps there are vast forests where grow healthy spruces. Wood from those spruces is used to make famous musical instruments.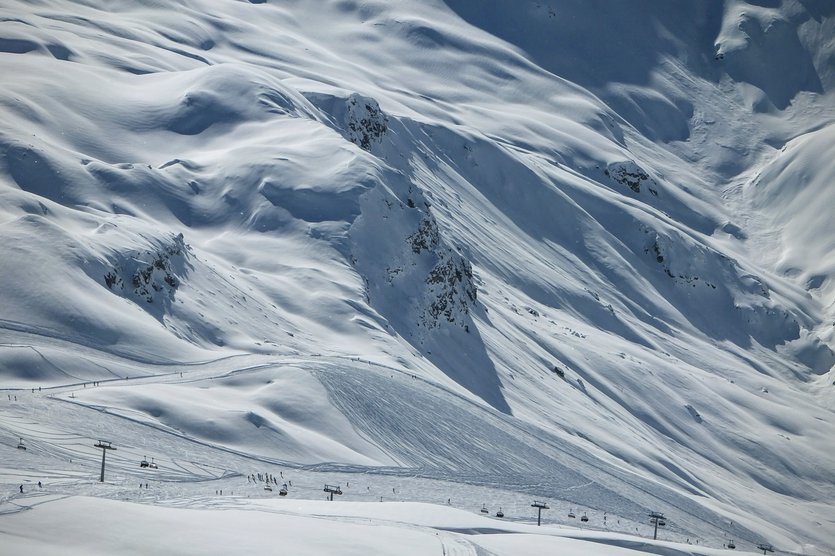 4. Accommodation
Italy is considered to be rather expensive country to travel to, but it doesn't have to be like that.
Italian ski resorts offer wide range of accommodation types suitable for different budgets. Winter lovers can choose from luxurious SPA hotels, apartments, agrotourism, hostels or houses to rent. Italian care about tourists, so places are clean and well-equipped.
Online reservation often offers ski passes or SPA vouchers together with accommodation.
You can check available hotels and apartments in Dolomites here:
If you'd like to to stay in Livigno - one of the most popular ski resorts in Italy, you may find available hotels here:
If you're planning on staying in Cortina d'Ampezzo, you may check nearby hotels and their prices here:
5. Food
We all need to top up our calories burnt on ski slope, don't we? 😉
And Italy's the best in that - delicious pizzas, mouthwatering pasta, cured hams, about 100 types of cheese, fresh seafood, and also local delicacies: Formae Val di Fiemme and Puzzone di Moena cheeses, game meat, mushrooms, honey and jams, apple strudel, seasonal speck and salumi.
It'll all keep your spirits high and successfully stop your stomach from rambling on the slope! truth is, we'll probably nowhere eat such a delicious food after a day spent on skiing.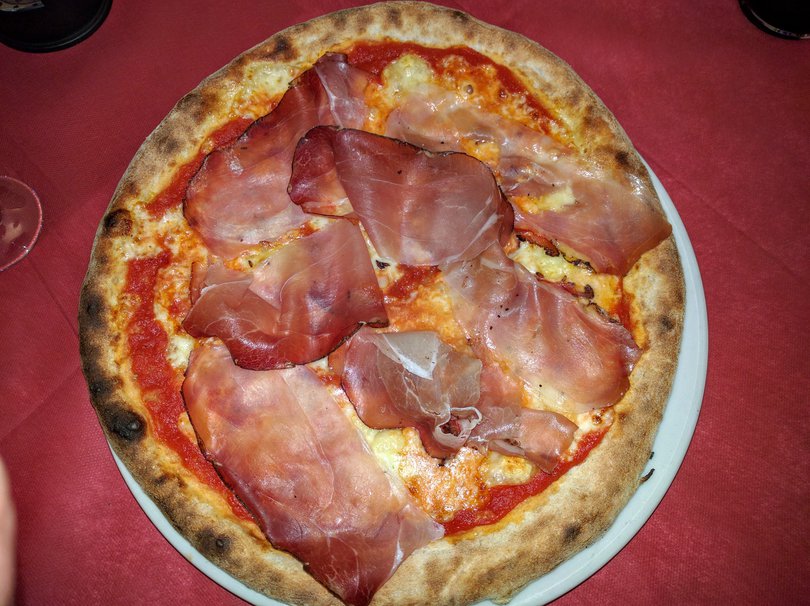 If you're into Advocaat, you'll simply get hooked on Bombardino. I didn't like it that much but, if you're a sweet cocktails fan, it's simply a must. Bombardino will make you like skiing even more and you'll return to Italy for sure (even only to have this drink while skiing)!
Also, have I mentioned that wine in Italy tastes the best? I'm not a big fan of alcohol, but the Italian atmosphere make me have a glass or two and it somewhat tastes better than anywhere else. 😉 It's especially worth to try wines from Val di Cembry region and beer from Fiemme valley - famous craft products which make you like Italy even more!
What's worth to mention is that Italians are truly hospitable folks. They're very sociable, open-minded and cheerful, and they do care about their guests. I felt like home in Italian restaurants - no rush, take it slow, enjoy your coffee as long as you wish to. Your friend has birthday today? Let's celebrate then!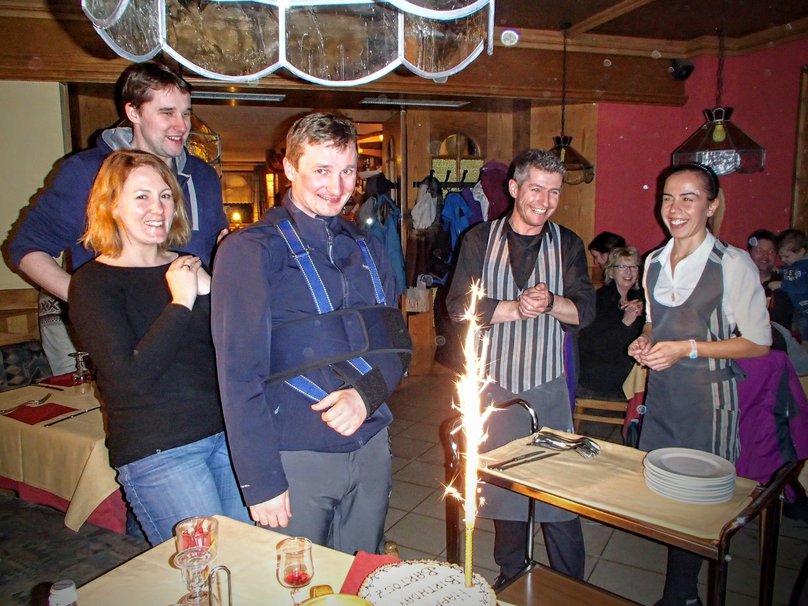 I really liked the fact that I felt truly welcome in their restaurants and waiters didn't breath down my neck to finish my food as quickly as possible and go away to make room for other guests. That just never happens in Italy.