Europe is full of stunning natural wonders and picturesque mountain resorts.
So, you have decided to explore France but you're not interested in big cities.
If you're looking for beautiful places in France where you could breathe in some fresh air and admire stunning landscapes look no more - go to Annecy!
Arriving at Annecy and not uttering a sigh of delight? Not impossible.
This mountain resort is full of historical appeal and impressive monuments. Cobbled streets invite for a relaxing walk. Picturesque water ducts flow lazily across the town passing by palaces and house mansions from the 16th and 17th century. The canals in Annecy resemble those in Venice, since its nickname "Alpine Venice".
Or maybe the beauty of Annecy is in the surroundings? The town is located in the heart of French Alps and is often called "The Pearl of French Alps" (so many sobriquets for one place!).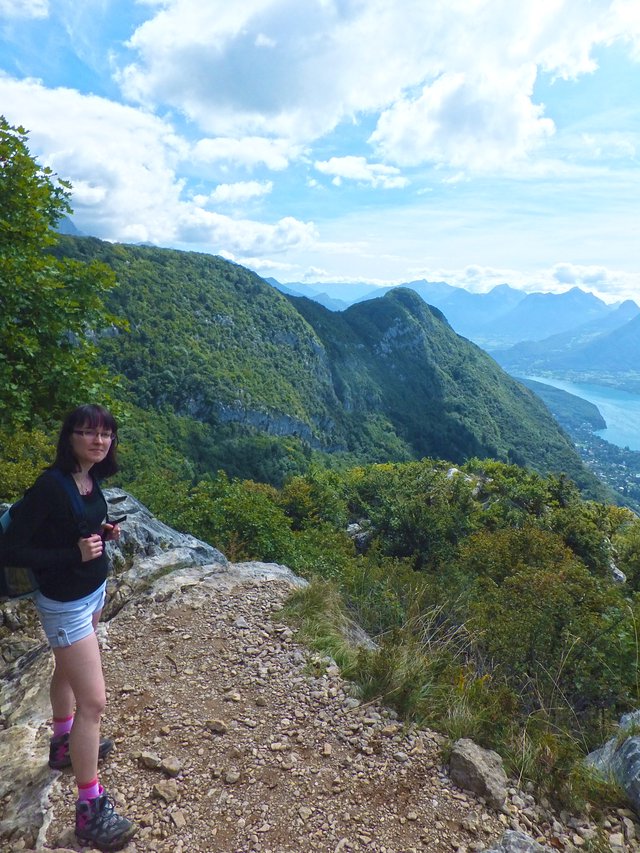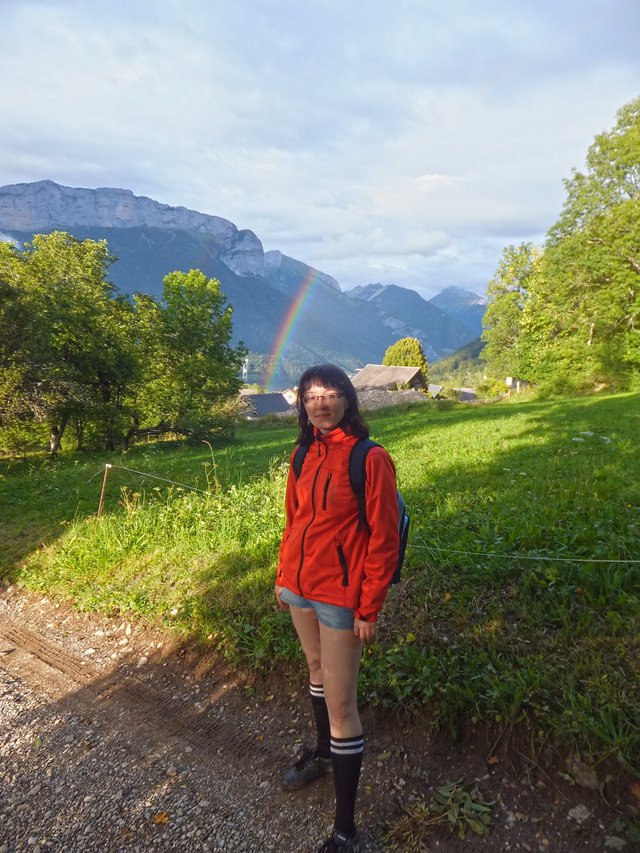 Exploring Annecy surroundings!
Annecy is surrounded by mountains, at the bottom of which there is a vast crystal-clear lake - it's one of the best places to visit in France if you're a nature lover.
And there's one more thing I need to mention - Annecy is a very clean and well-maintained mountain resort. Fresh air, no trash on the streets, buildings are nice and regularly renovated.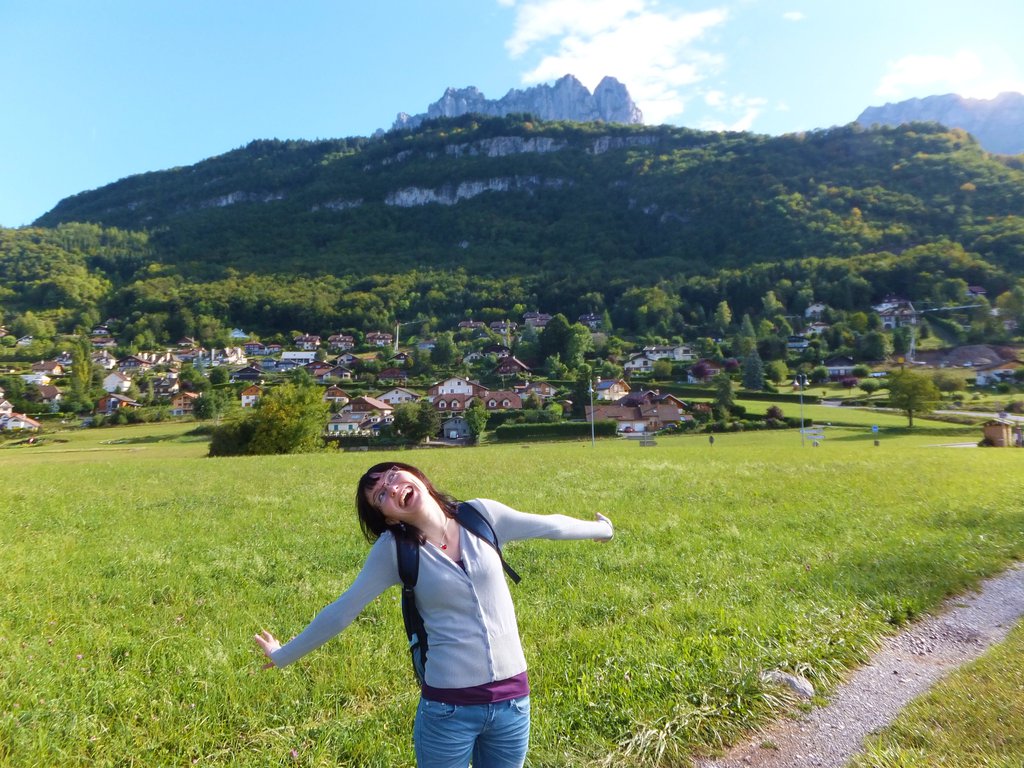 Annecy is a small town - there are less than 50 thousand people living there.
There is a pretty town square, several valuable churches and lots of beautiful houses with an interesting history. To see all the major monuments we need about 2 days. The advantage is there is very little distance between all of them.
If we plan to enjoy sunbathing over the lake and/or hike in the mountains we will need at least one week.
It's best to see the below attractions in the sequence given in this article.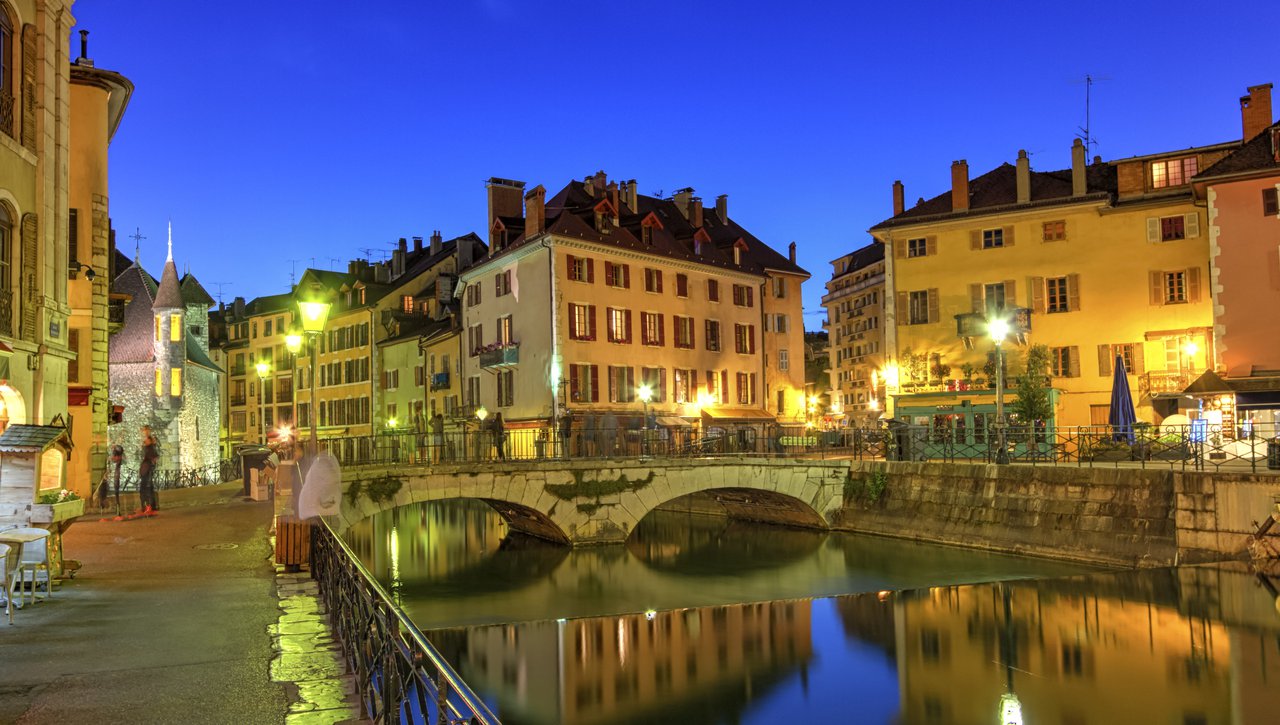 Annecy Old Town is famous for its picturesque canals in which flows Le Thiou river. There are also many Instagram-worthy stone bridges which cross the water ducts. Architecture aficionados will appreciate beautiful old townhouses in pastel colours. In those mansions, there are located cafes, restaurants and souvenir shops.
And ice cream shops. Ice creams in Annecy were one of the most delicious desserts I've ever had!
Walking around the Old Town takes us back to old times. Narrow cobbled streets full of colourful flowers and ochre-coloured houses - perfect! Flowers are everywhere - on the window sills, balconies, bridges' and canals' balustrades.
The atmosphere of Annecy Old Town is relaxed and laid-back. Perfect place for slow travel - just enjoy a café liégeois and watch the water flow lazily in the canals.
The Old Town together with the lake makes Annecy one of the most beautiful towns in France.
Notre Dame de Liesse church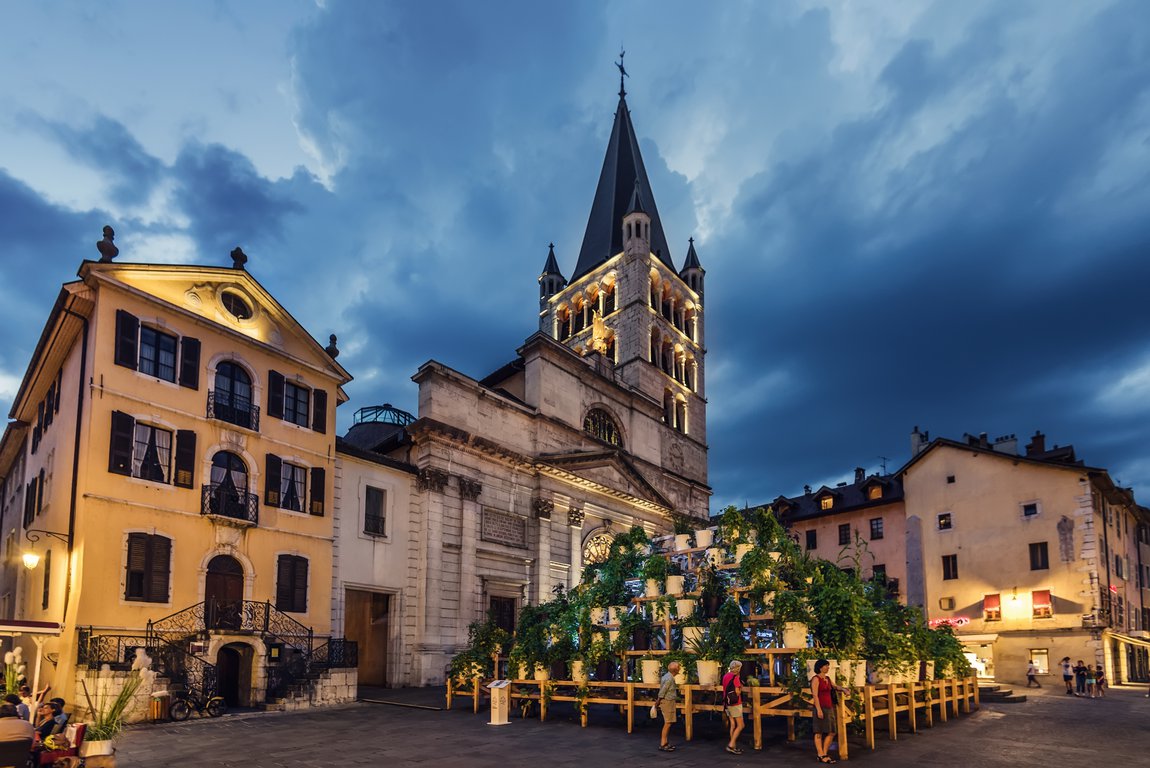 The most prominent monument of the Old Town, also the most peaceful and serene place in the area.
This impressive 19th-century sacral building has a belfry which comes from the 16th century! The church is arranged on a Latin cruciform plan.
The interior of the church is an example of a neoclassical style. The most eye-catching element is the main altar presenting Madonna with Baby Jesus. The ceiling is full of wonderful paintings. There are lots of religious sculptures on the front sides of the church.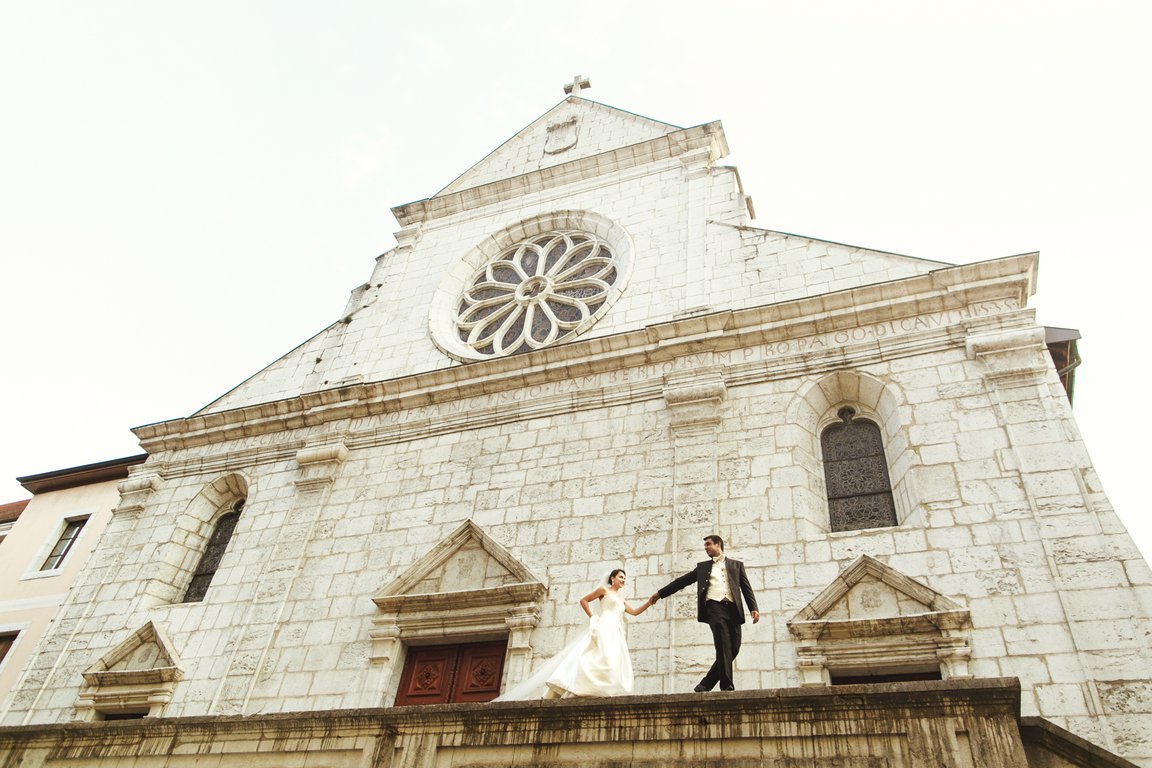 © IVASHstudio / Adobe Stock
Another spot in the Old Town which is well worth a visit not only for architecture lovers.
St Peter's Cathedral (also called simply Annecy Cathedral) is located just 250 metres from Notre Dame de Liesse church.
It was built in the 16th century by Franciscans. The facade of the building is ornamented with Tuscan pilasters (flat pillars slightly sticking out from a wall) and an impressive stained glass rosette situated above the main entrance.
The interior of St Peter's Cathedral is characterized with gothic style. There are three naves, each one with an altar. Pay attention to the magnificent organs - the instrument weighs 10 tonnes!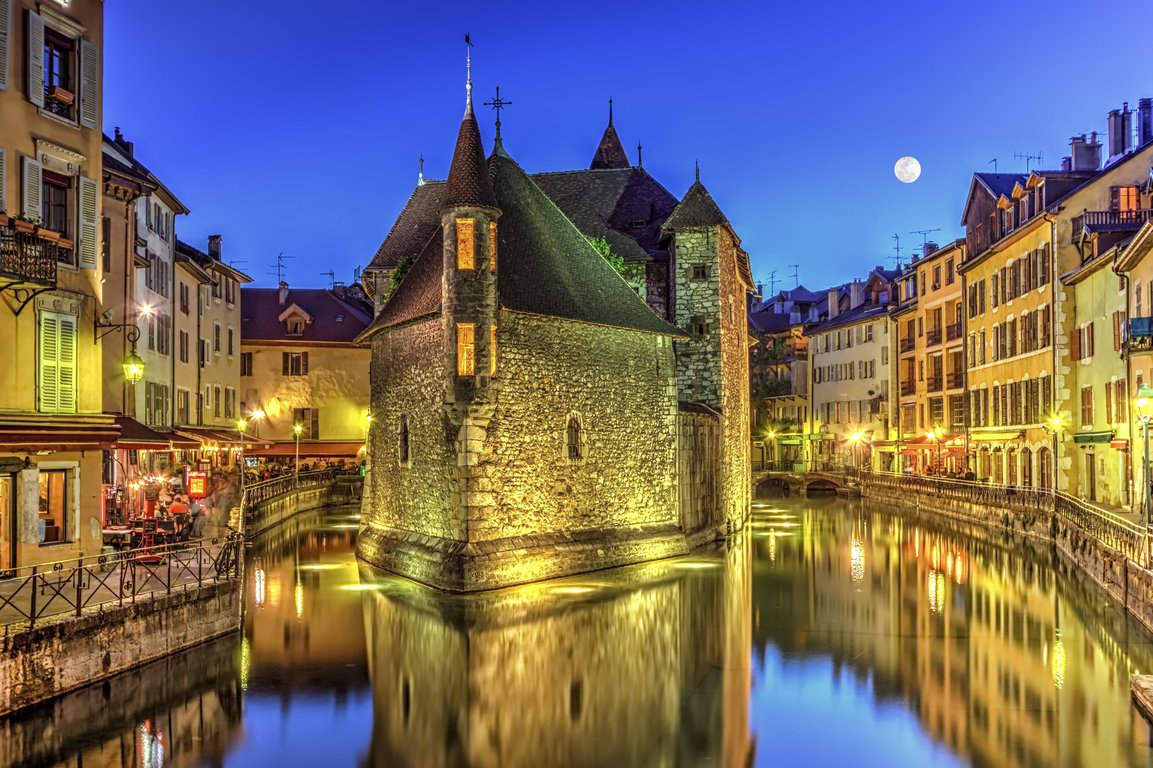 Palais de l'Isle is the most important place to visit in Annecy. Beautifully located over the water ducts, the building is one of the most photographed monuments in town.

Isle Palace is famous for its turbulent history. The palace was built in the 12th century. At the beginning it was the residence of the lords, then it was occupied by the government, then it became a mint and finally, the palace was turned into a prison.
Nowadays it serves a touristic function - there is a museum with lots of exhibits presenting history and architecture of Annecy and Auvergne-Rhône-Alpes region.
The museum is a great option for families with children - when kids get tired with all the education they can have fun at a special kids zone.
Isle Palace museum isn't big, a visit should take about one hour. It's closed on Tuesdays.
Our selection of utilities for your journey: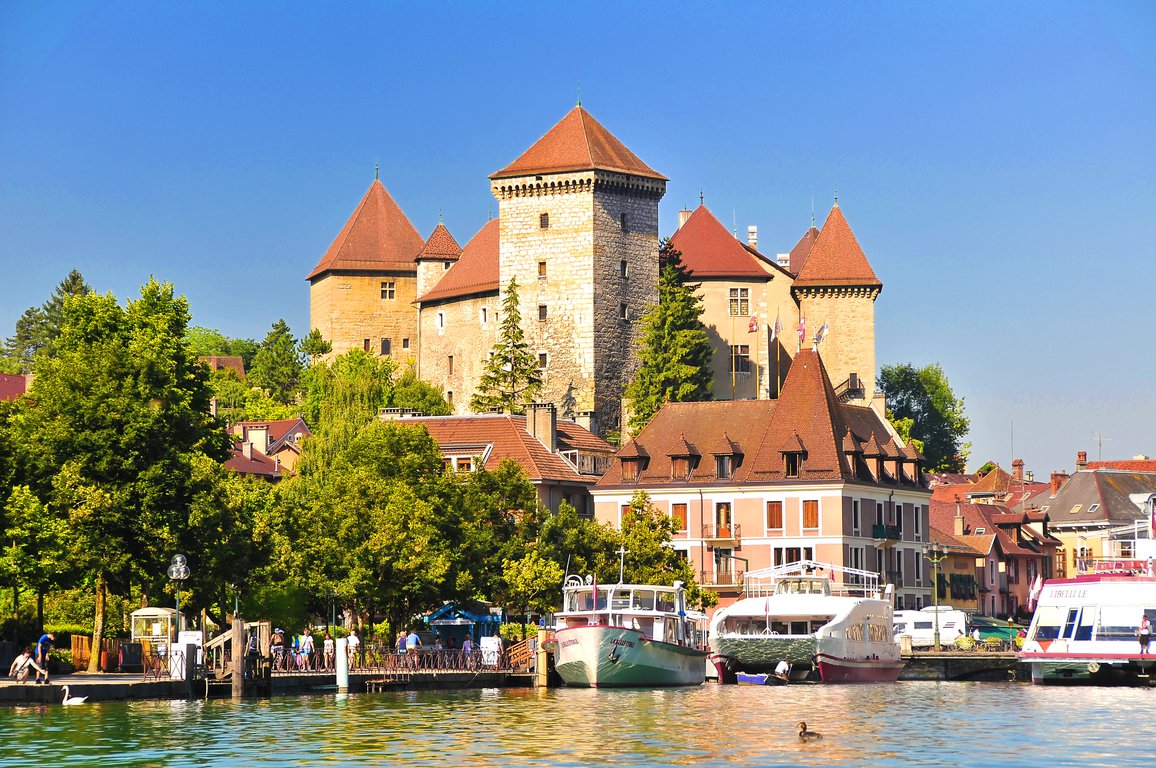 The Annecy Castle © LittleSteven65 / Adobe Stock
The castle was built in the 12th century. It combines the style of a medieval fortress together with subtle decorative elements which make the building an interesting place to visit.
Located on a hill it is well worth the walk up from the Old Town (there's parking on the premises). Thanks to its location we get to admire the town in its full glory - there are nice views from several points inside and outside of the building. It also has a free lift which takes visitors up to 90 metres.
Annecy Castle is home to the beautiful museum where we can see regional works of art, Alpine landscape paintings, medieval sculptures and Savoyard furniture.
It's another great place if we visit Annecy with kids - there are some extra activities for the youngest ones.
Annecy Castle is closed for visitors on Tuesdays.
Basilica of the Visitation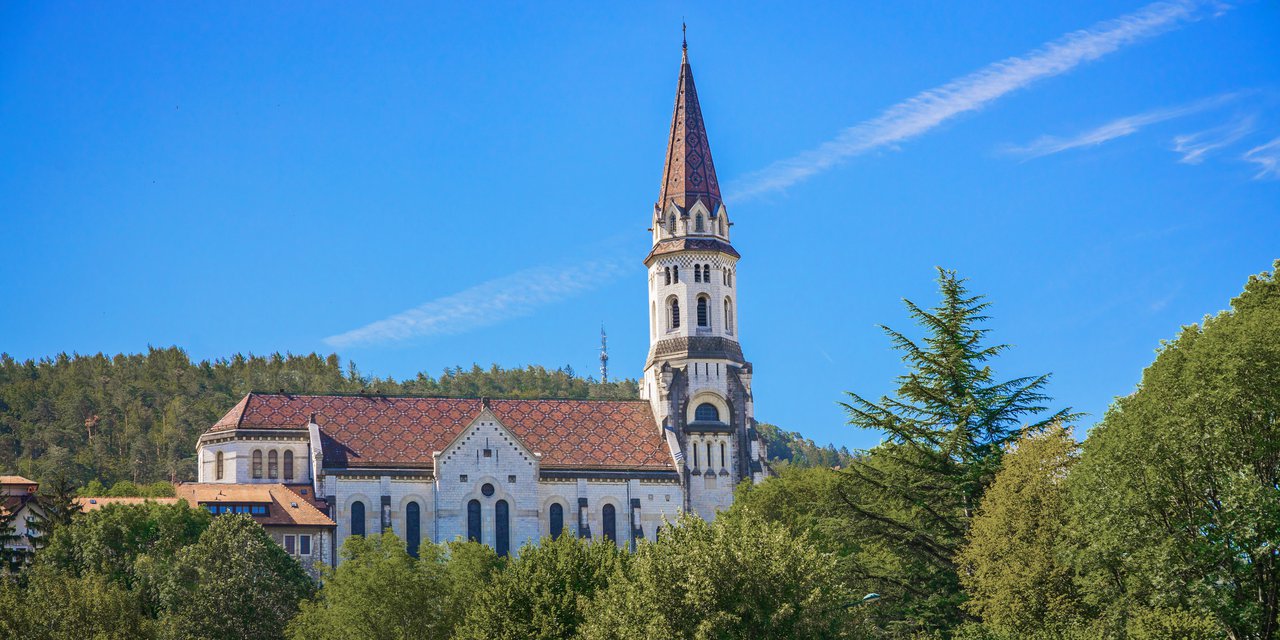 © JeanLuc Ichard / Adobe Stock
Basilique de la Visitation is the newest sacral building in Annecy - it was built in 1909-1930. This soaring church is located on a hill from which we get to admire the panoramic view of Annecy. Fairly steep climb but the Basilica is well worth a visit (why not burn those crêpe calories?).

The most eye-catching elements of the interior are mosaics and stained glass with Francis de Sales and Jane Frances de Chantal - the most famous saints of France. Their remains repose in sarcophaguses made of gilded bronze situated in side naves.
However, for me, the most impressive part of the Basilica of the Visitation is its outside architecture - even for a layman like me the building looks stunning!
Castle of Menthon-Saint-Bernard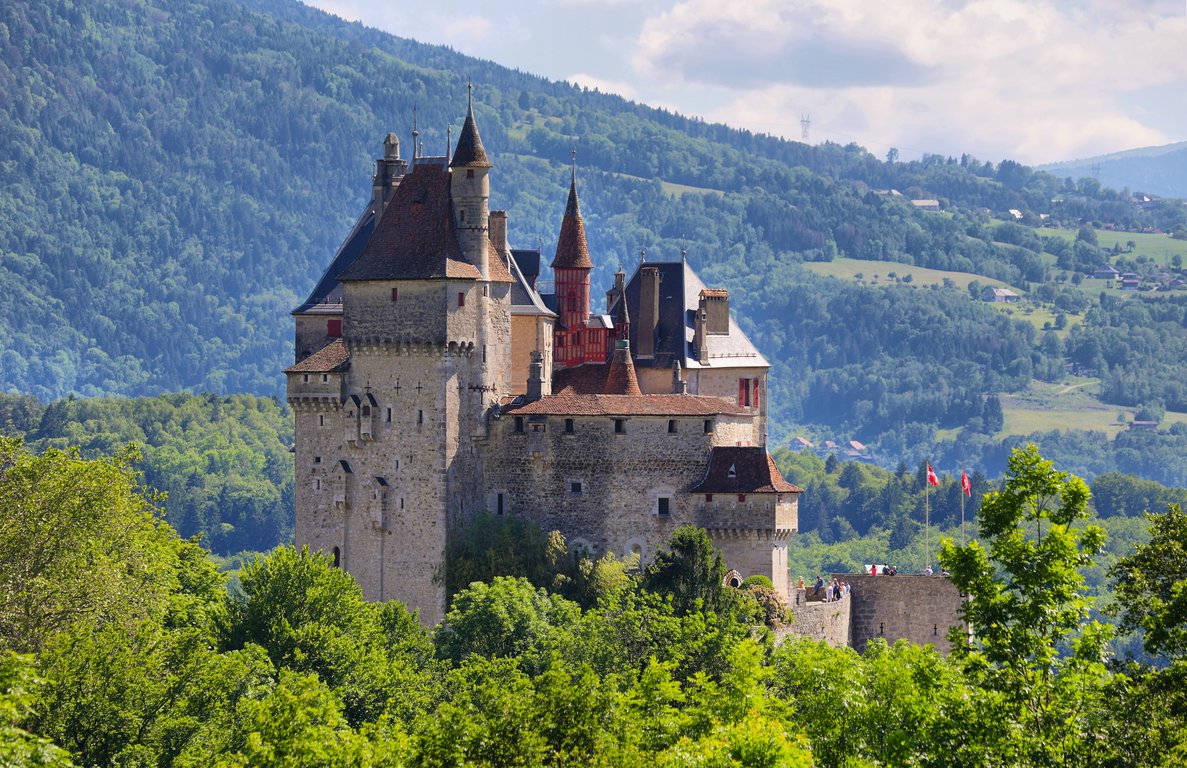 © estivillml / Adobe Stock
Château de Menthon is the most beautiful castle in the area. Located only 10 kilometres from Annecy, it offers a fantastic view of the lake.
Castle of Menthon-Saint-Bernard is exceptionally well-preserved. It was built between the 12th and 19th centuries and is home to the same family from the very beginning. It still contains its impressive furniture and a wide variety of decorations. 
The castle is privately owned but tours are available. Unfortunately, the guided tours are only in French and it's not possible to visit the castle on your own.
Château de Menthon is open for visits from April 5th until November 11th.
Our selection of utilities for your journey: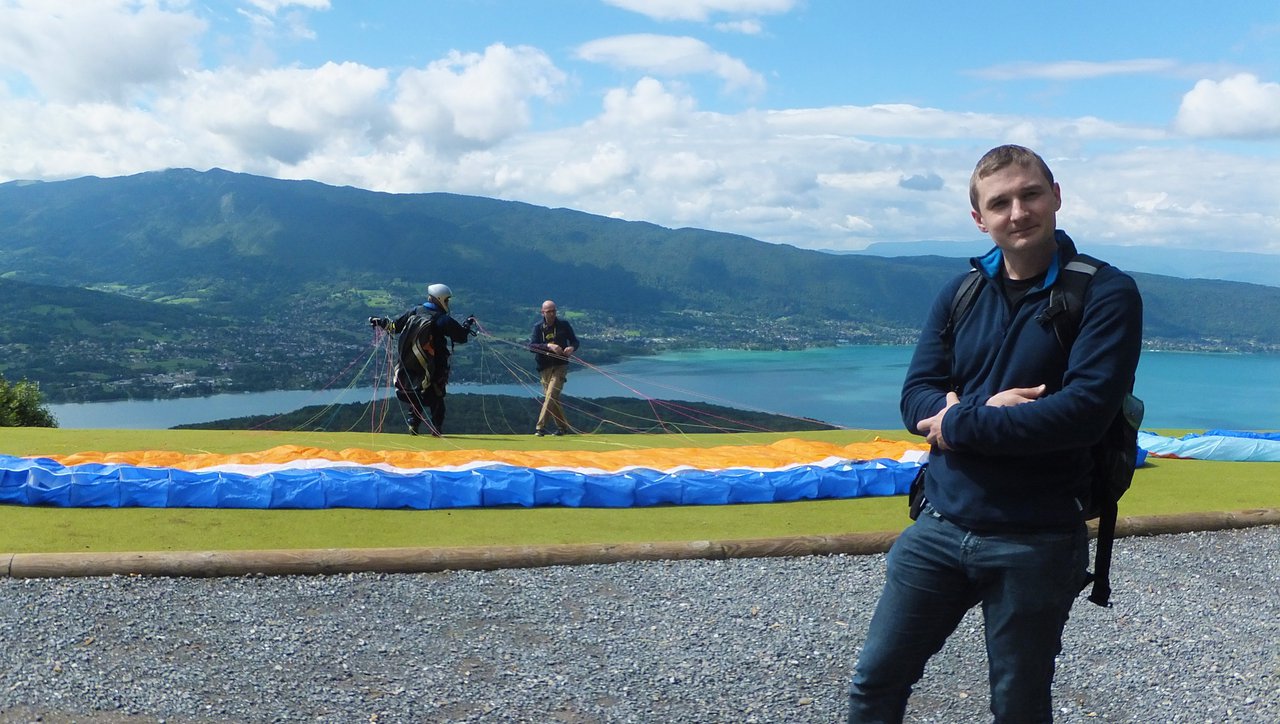 paragliding starting place near Acro aventures Talloires

If you're into extreme sports, then Annecy is one of the best towns to visit in France.
Annecy is well-known for its great paragliding schools which also offer flights for people who never tried this exciting sport.
The most popular paragliding spot is Montmin village located about 20 kilometres from Annecy. There's the best starting point in the area.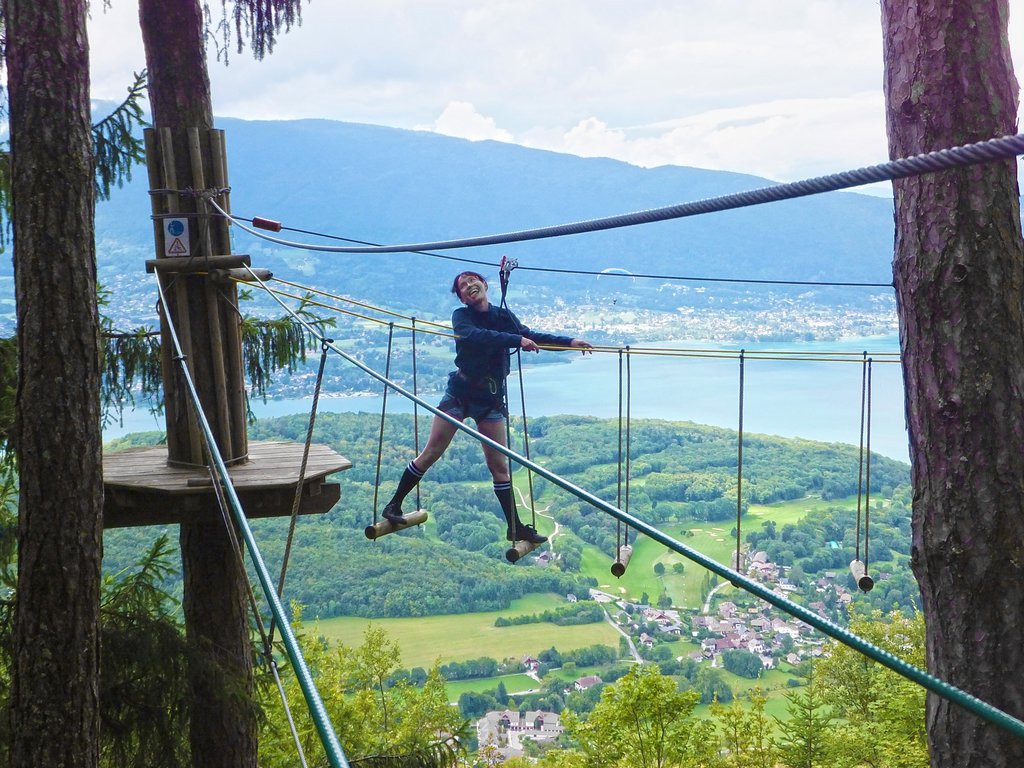 Me on the rope course in Annecy
Right next to the clearing where paragliders set off into the sky there's another interesting place for adrenaline seekers - ropes course. Acro'Aventures Talloires is perfect both for families with children and experienced adults.
It was the best ropes course we have ever done – the trail was long, diversified and fixed high in the treetops. And we did a lot of jumping which made our adventure even more memorable. Our visit there lasted about 1.5 hour which is quite long for a ropes course trail.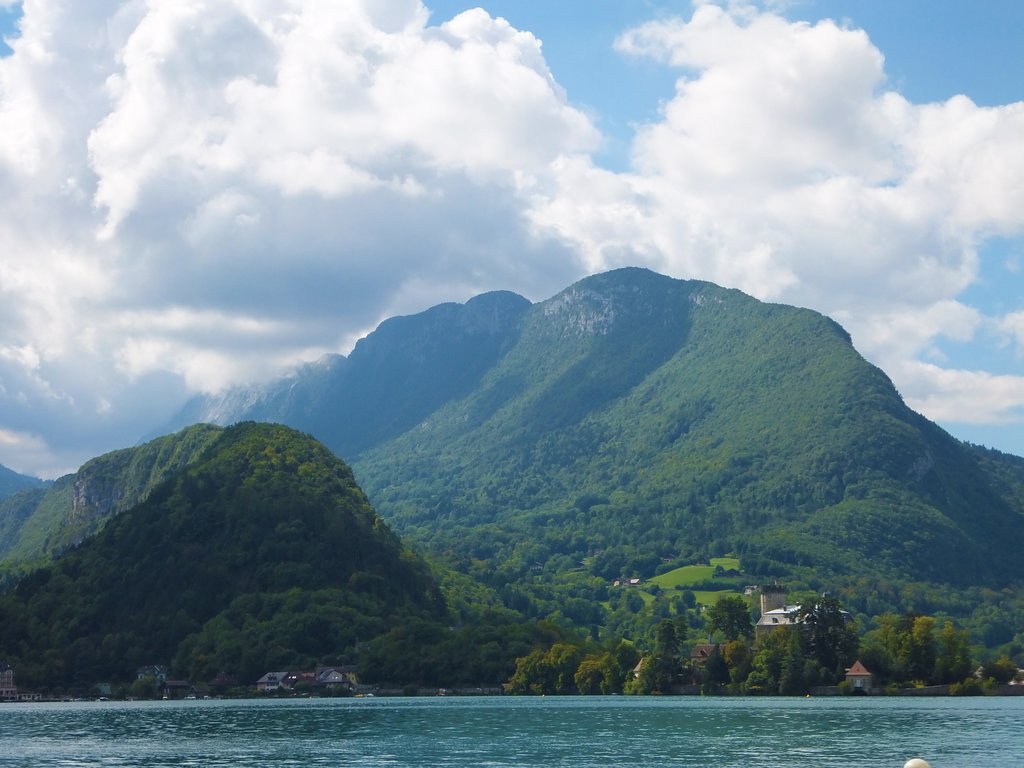 Annecy is a perfect holiday destination for families with kids, travellers looking for beautiful getaways and basically all nature lovers.
Let's have a look at the best places in Annecy for nature admirers.
Our selection of utilities for your journey: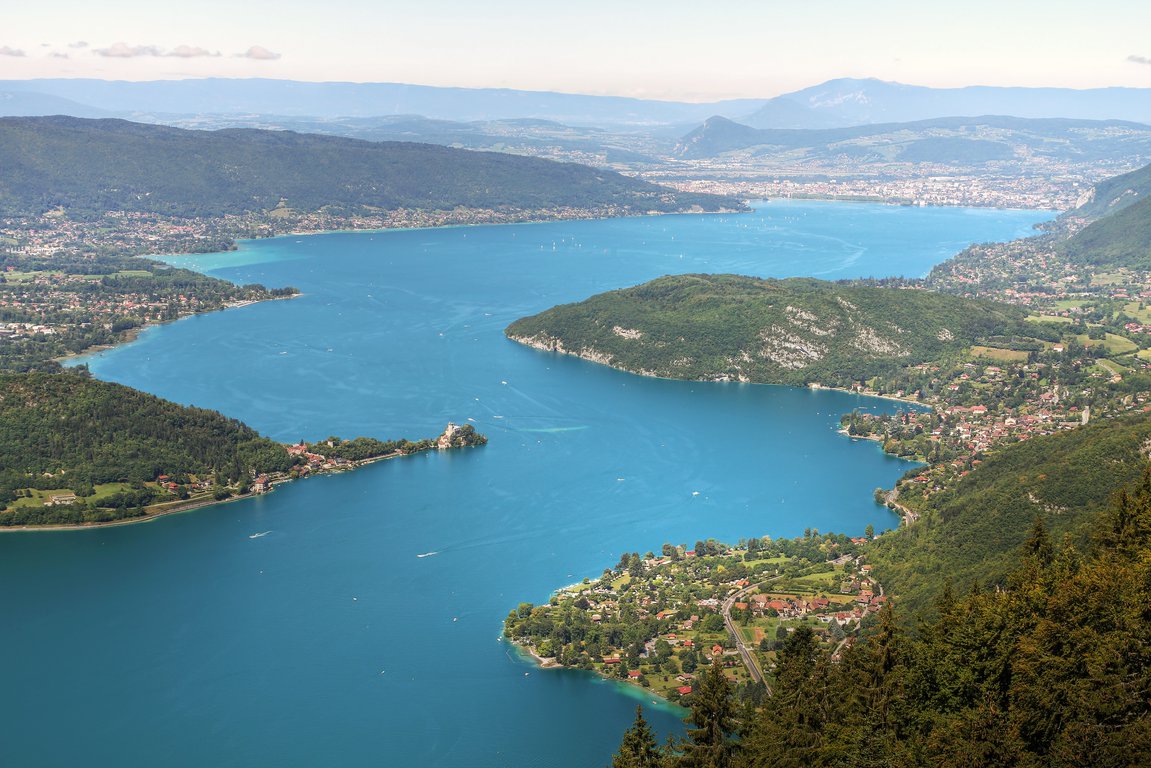 © Bogdan Lazar / Adobe Stock

The biggest attraction in Annecy which makes it one of the most beautiful places in France. It's part of UNESCO World Heritage List since 2008.
Lac d'Annecy is the second largest lake in France - it covers 27 square kilometres and its depth reaches 80 metres.
Located on 447 metres, Annecy lake also one of the cleanest lakes in the world (thanks to the water flowing from the Alps). Surrounded by mountains and nature reserves it attracts tourists from all over the world.
Annecy lake is a perfect place for water sports enthusiasts. Swimming, sailing, kite-surfing, water skiing, scuba diving - it's all possible there. On the lake banks, there are many gear rental shops which also offer guide services - sports infrastructure is well-organized.
There are also many biking trails close to the lake, the longest of which (40 kilometres) encircles the lake.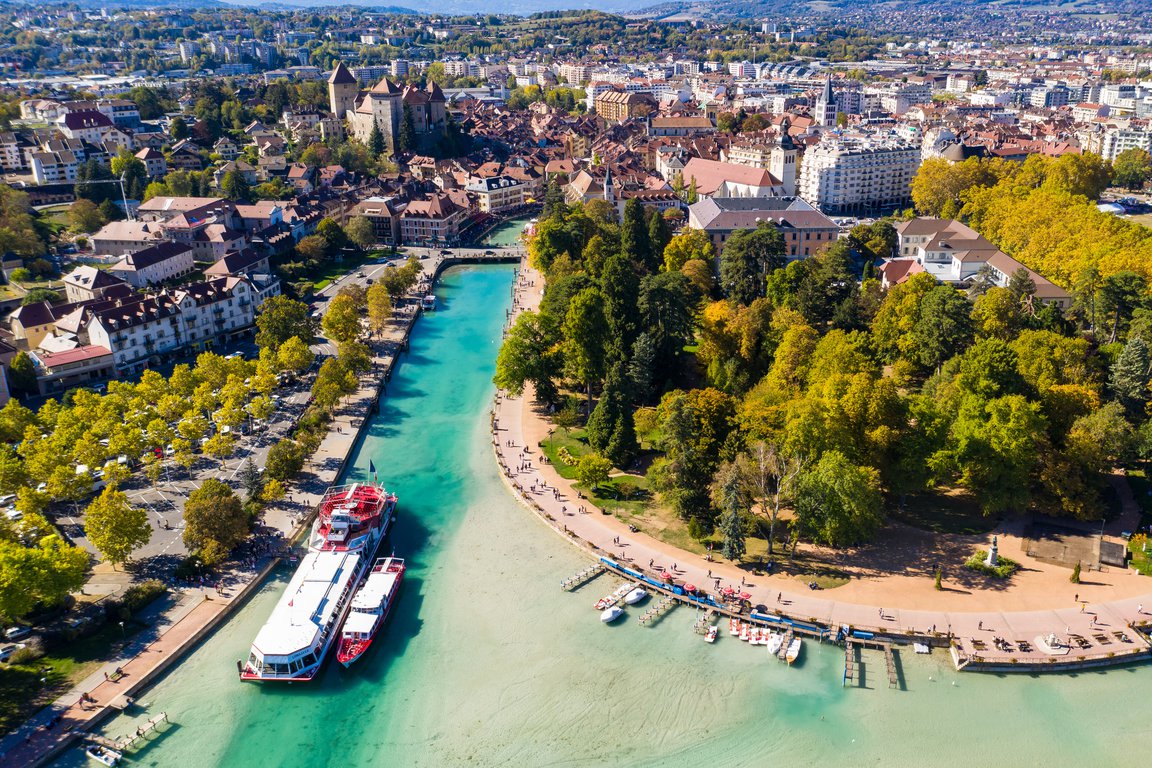 Jardins de l'Europe is a rural park located on the banks of Annecy lake. The area is home to about 100 types of trees! There are also lots of flowers which make the stay even more enjoyable. Gardens of Europe are a good spot to admire the mountains as well as the lake.
It's also a perfect place for a picnic, walk or rest in the shade under the trees (especially on a hot day).
If you would like to get to know Annecy lake there are some boats to rent. You can also take a boat cruise to a floating restaurant on the lake.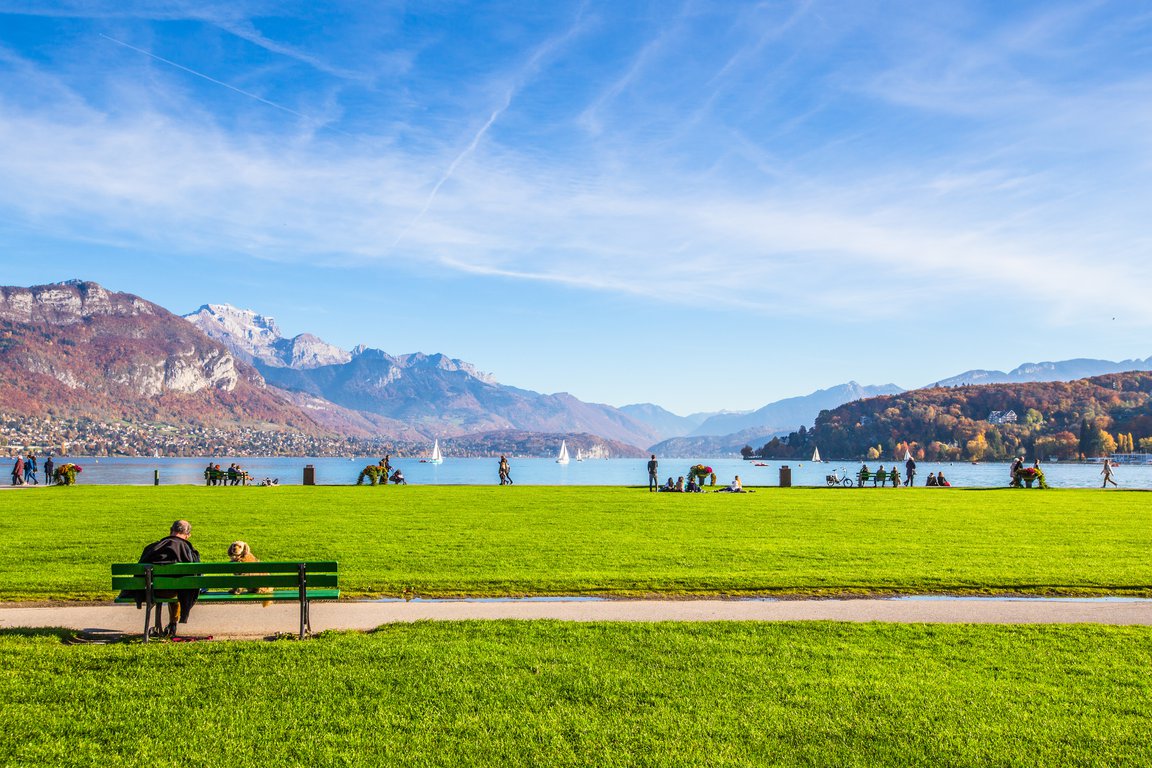 Le Paquier is a huge lawn with several sidewalks and one main promenade. Also called Champ de Mars. It covers 7 hectares and connects the Gardens of Europe with Imperial Palace, passing by the most famous bridge in Annecy - Lovers' Bridge (Pont des Amours).
Our selection of utilities for your journey:
Roc de Chere nature reserve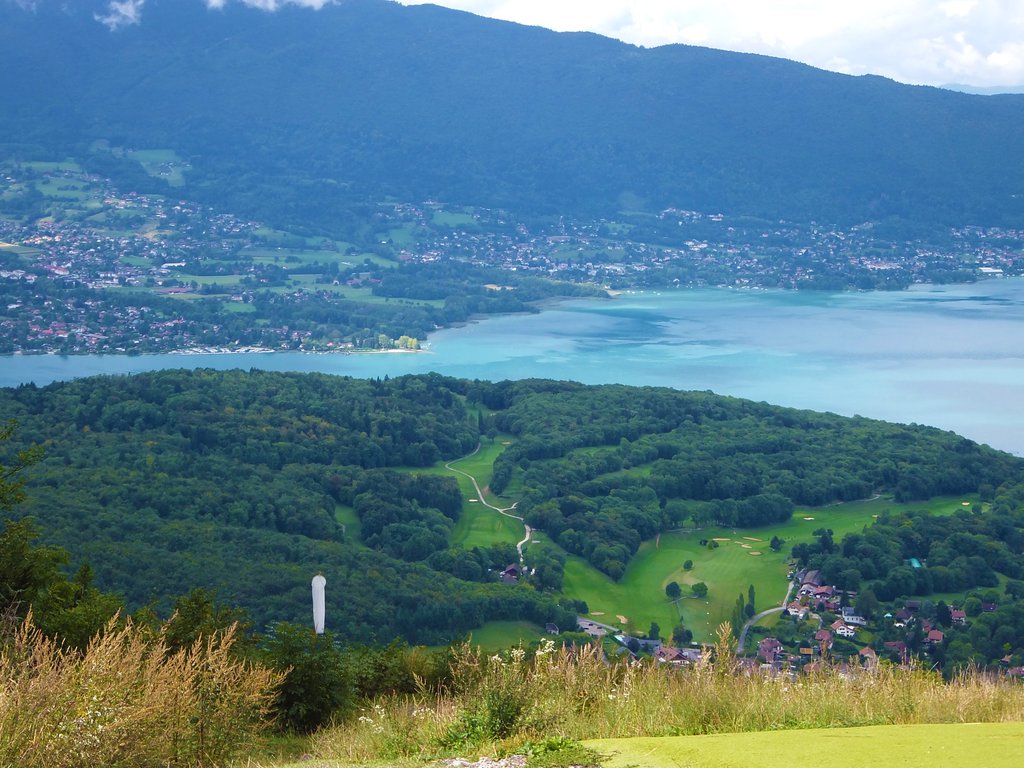 Roc de Chere viewed from paragliding starting take-off
This fabulous nature reserve is located on the east shore of Annecy lake and covers about 70 hectares.
There are limy slopes, sandstone ridges, swampy valleys and peaceful forests. It's the perfect place for mushroom hunting as well as bird watching and animal photography - Roc de Chere is home to many forest mammals, amphibians, reptiles and butterflies.
It's also a great place for walks - quiet woodland paths are especially inviting on a hot day.
We really liked the forest and the view of the lake from the hill of Roc de Chere.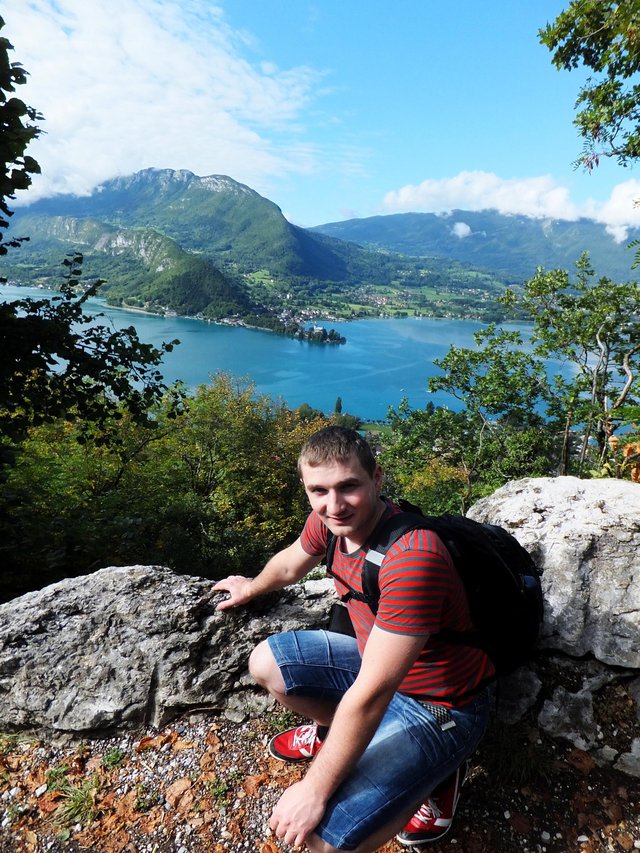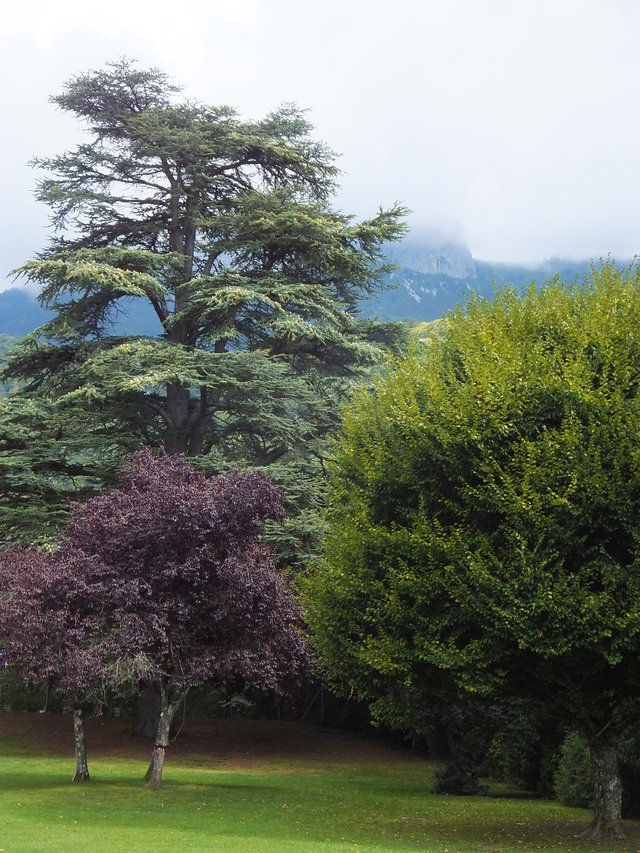 The trails are easy and no hiking experience is necessary to explore this amazing place.
The entrance's free of charge and no opening hours restriction. There's also free parking near the nature reserve. All the trails start there.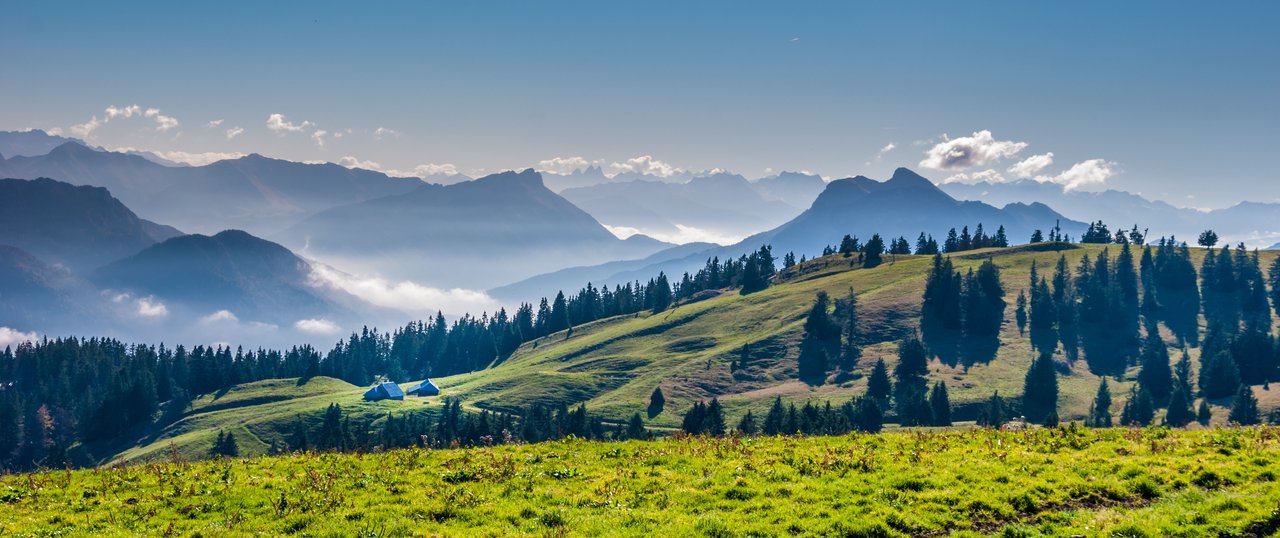 Close to the western shores of Annecy lake, there is Semnoz mountain (1699 metres). It's a protected natural area and one of Annecy's landmarks. It's a very distinctive point - the altitude difference is huge: from 450 metres to almost 1700 metres!
Semnoz mountain is a perfect spot to admire the panoramic view of the lake, Annecy resort and surrounding mountains. When the weather is favourable, it's even possible to see Mont Blanc! It's a fabulous place with wide-open spaces.
There are three ways to get to Semnoz mountain:
by car from Annecy - 30 minutes drive; lots of parking space near the top
gondola lift - Semnoz mountain is a small ski resort (18 kilometres of ski piste)
on foot - a few nice and easy hiking trails

Hiking trails in the area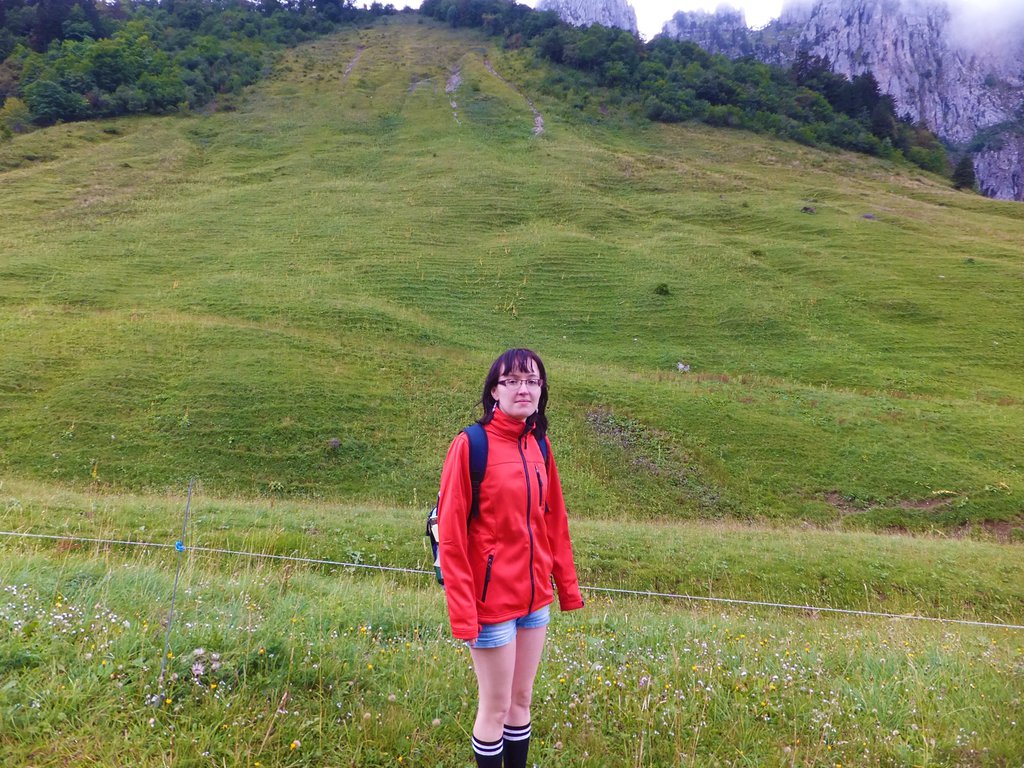 Alps offer some of the best hikes in Europe.
And hiking in France is the greatest adventure! The landscape takes your breath away. Trails are well-marked and the frequent signposts indicate distance and time needed for a hike. Those are estimations but, still, help to assess the route and plan the hike properly.
Before hitting the trails it's necessary to prepare well and remember about safety. Here are some hiking tips which will make your adventures safer:
Now, let's have a look at the best hikes in Annecy: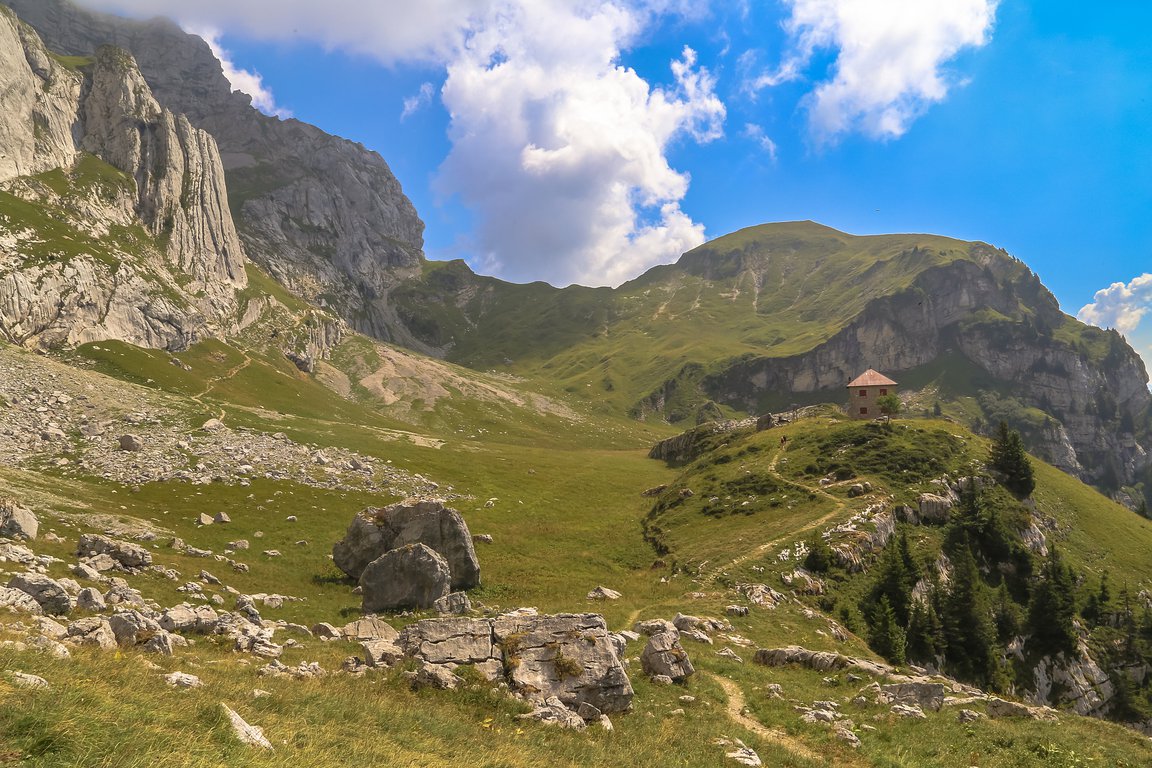 © L.Bouvier / Adobe Stock
La Tournette (2351 metres) is the highest mountain surrounding Annecy lake.
We started hiking from the village of Montmin (which is one of the most beautiful villages in France!).
The beginning of the trail was a picturesque path leading through the forest. At the beginning of the hike, we passed a wonderful waterfall - a great spot for taking photos. After about 1.5 hours we got to Chalet de l'Aulp mountain hut (1424 metres).
Then the trail got steeper and the weather got bad.
The hike itself isn't very strenuous but it requires a certain level of fitness. And it takes a whole day. Unfortunately, we didn't make it to the peak.
The weather worsened significantly during our hike and we didn't have proper mountain gear at that time so we decided to get back.
Click here for a detailed description of the hike.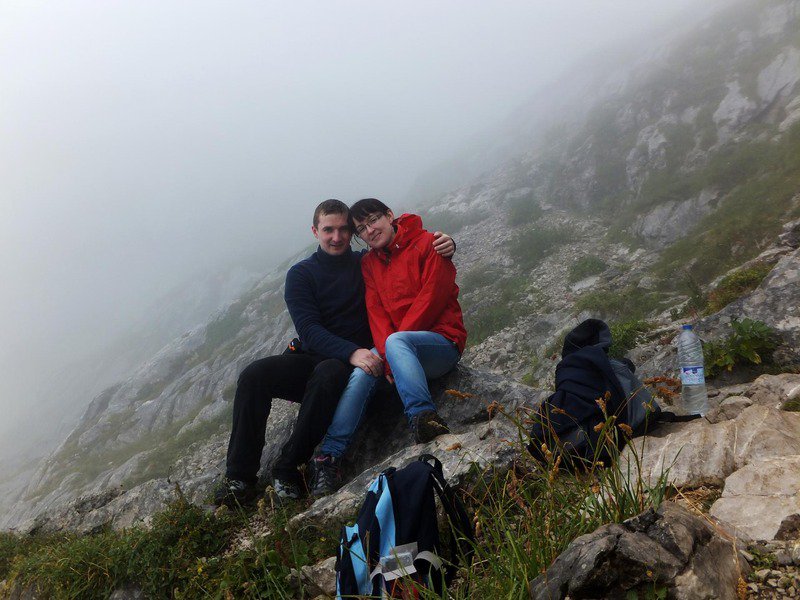 Our selection of utilities for your journey: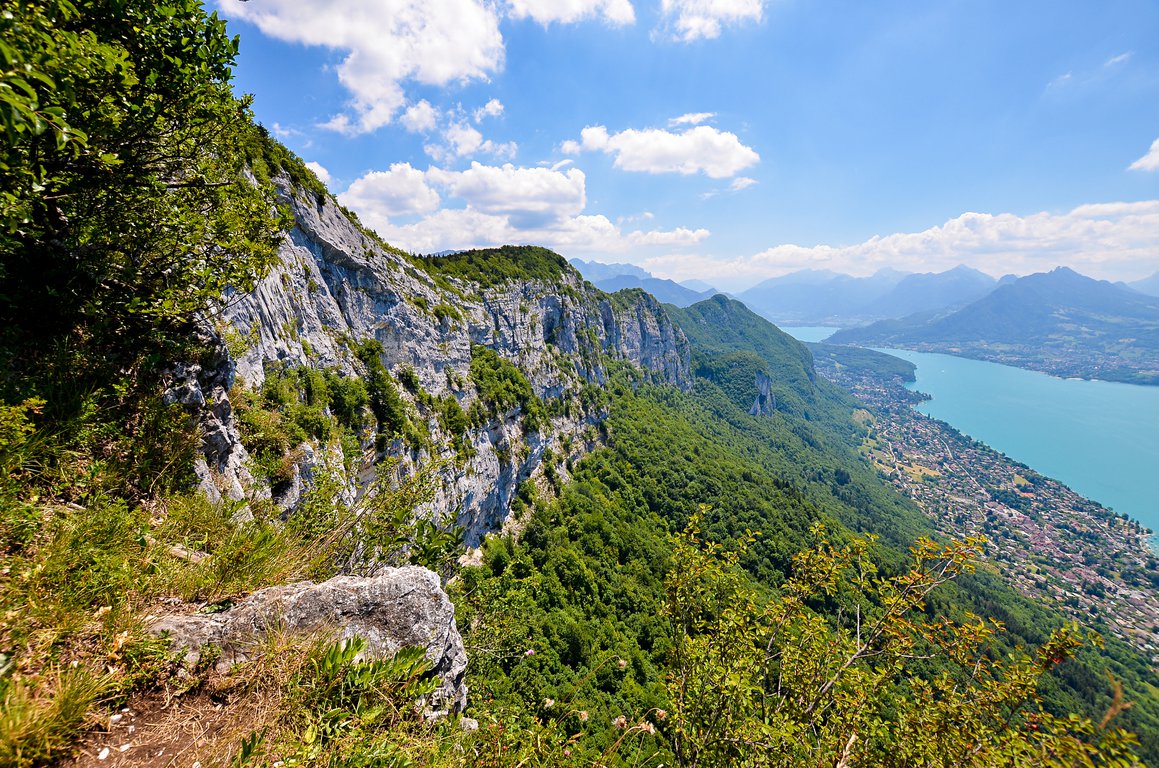 This option is definitely easier than La Tournette hike but also a bit steep at some points.
Mont Veyrier reaches 1291 metres and is a perfect option for a family hiking trip or as a warm-up before bigger mountain challenges.
There are several options to hike to Mont Veyrier:
short - 0.5-hour walk from the car park
long - several-hour hike from Talloires village or Annecy
The majority of the hiking trail leads through the forest but after several hours our effort is well rewarded. The panorama from the mountain top is spectacular. We even got to see Mont Blanc! Mont Blanc is the highest mountain in Europe (4809 metres) and it is always covered in snow. So beautiful!
At the top of Mont Veyrier mountain top, there is a memorial plaque of the fatal fall of a girl in 1998.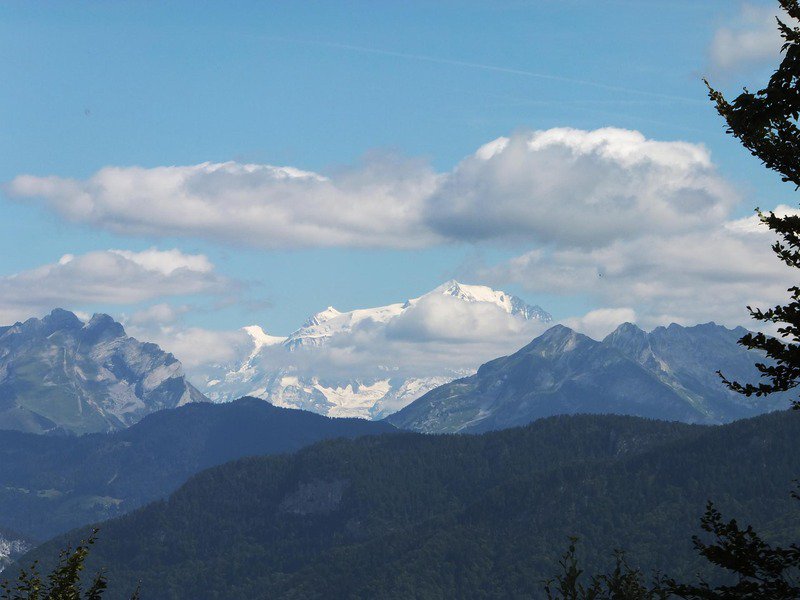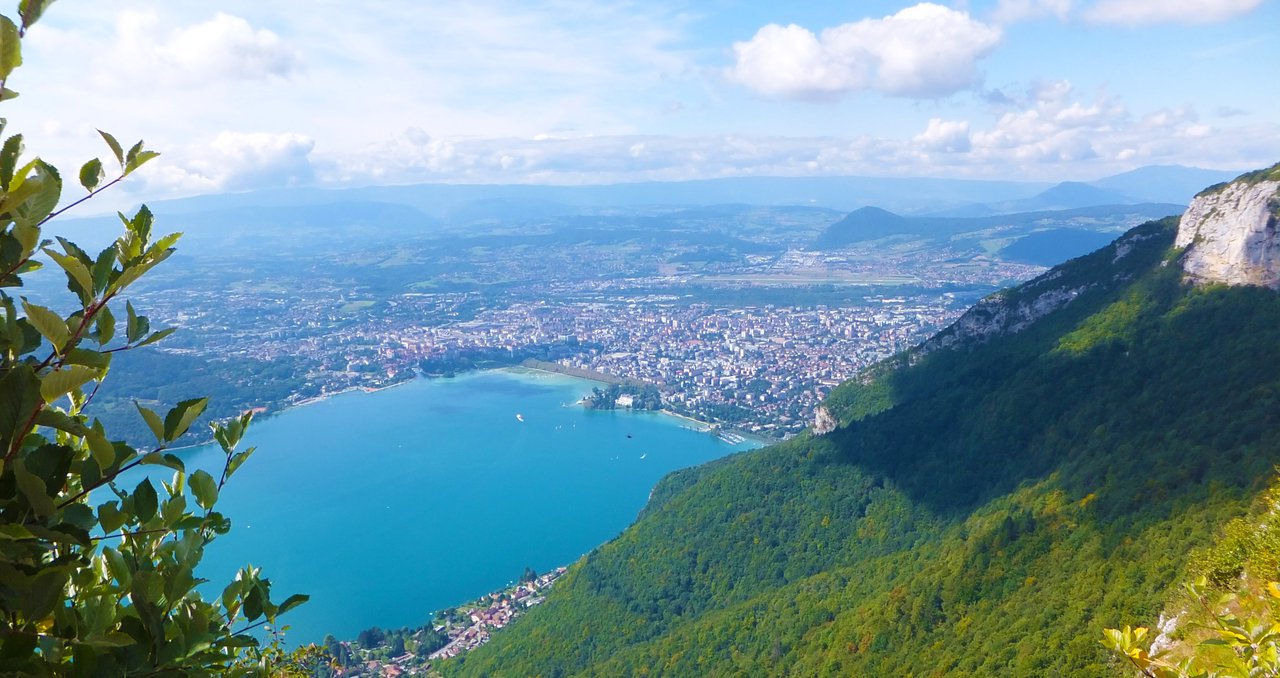 The Annecy viewed from Mont Baron
If you climbed Mont Veyrier and still have the energy, you can hike to Mont Baron (1291 metres) - it's just about 700 metres from Mont Veyrier.
The traverse to Mont Baron leads along the edge of the limestone slope and then ascends to the summit of Mont Baron where we get to admire the panorama of French Alps and Annecy lake.

The most popular trail to descend is down towards the Creux du Loup and the Pré Vernet car park. The trail leading down from Mont Baron is quite steep and can be tricky on a rainy day. Also, the path is exposed in a few points so it may not be entirely suitable for families with kids.

Our selection of utilities for your journey:
If you would like to stay in Annecy, click here to check available hotels.
We stayed in Talloires in Résidence Florimontane.
Very good value for money – we got an apartment with kitchenette for the price of a double room! All nice and clean, and most importantly, quiet. The accommodation was also available with breakfast which was worth its price – only fresh and local produce was served. And the owner, Mrs Nadine, was very friendly and helpful, she even let us rent bicycles for free.

Talloires is a small and quiet village located about 10 kilometres from Annecy. It's perfect if you prefer serene places and would like to stay close to the lake and hiking trails.

Click here to check the best deals on accommodation in Talloires.
There are countless restaurants in Annecy. Traditional French cuisine, Italian, American, Asian - in Annecy everyone gets the chance to taste their favourite dishes.
So, what are the best places to eat?
Outside of the old town but well worth a visit. Delicious food for a reasonable price. Welcoming atmosphere and excellent service.

Perfect if you're looking for traditional French cuisine. The chef is the owner of the place and everything is homemade. The trout served with avocado purée and Aïoli sauce is lovely! If you're a sweet tooth, try Coupe Louise dessert - vanilla creme with raspberry sauce and finger cake.
Located in the Annecy Old Town. What we especially liked about this place is a wide range of vegetarian dishes. Also, lots of products are organic which is a big advantage.
Le Bar Roux d'Heure is perfect for a brunch and/or tea time - the restaurant offers many various snacks and a wide selection of teas and desserts (fondant chocolate is a perfection!).
Nice and cosy decor, invites you to just sit and relax with a cup of organic coffee and homemade cake.
This fantastic place is also situated in Annecy Old Town.
The service is excellent - very warm welcome and the waitresses were super friendly. We're definitely not wine experts and the waitress recommended us a perfect option for the food we ordered. We had a cod with ratatouille and chicken risotto - both dishes were was delicious!
A big advantage of the place is a beautiful presentation of the food.
It's rather busy so it's necessary to book at least several days in advance.

Best time to visit Annecy
We visited Annecy in mid-September and it was perfect.
The town wasn't crowded and there were no queues to the museums. The weather was rather stable and it was still sunny. It was even warm enough to take a quick bath in Annecy lake!
In the summer the weather might be too hot to enjoy walks in the town - the temperature often exceeds 30°C (86°F). Also, Annecy is quite popular among French and international travellers - in high season it may be too crowded to enjoy its attractions to the fullest.
However, days in September are a bit short and if you plan to hike in the mountains you need to set off early in the morning.
Here are the most important facts about the weather in Annecy:
because of its location in the Alps, the weather changes quite often and rather fast
in spring, summer and autumn the temperature difference between day and night is significant - about 10°C (50°F)
the most pleasant weather in Annecy is in May, June, July, August and September
the warmest months are in the summer: June, July and August
the coldest months are January and February
the rainiest are May and December
the climate between January, February and March is rather harsh - the temperature rarely exceeds 5°C (41°F) and it rains on 40% of days
in April the weather becomes more favourable, the temperature reaches even 16°C (61°F)
France isn't a cheap country to travel to. The most expensive are hotels and transportation.
So, is it possible to visit Annecy on a budget?
Let's check the average prices (as of January 2020).
Grocery:
a loaf of white bread: 1.30€
1 litre of milk: 1.10€
dozen eggs: 3.50€
1 kg of local cheese: 14€ (from 9€ to 18€)
1 kg of apples: 2.50€
1 kg of banana: 2.00€
1 kg of tomatoes: 2.50€
1 kg of potatoes: 2.00€
1 head of lettuce: 1.00€
1 kg of white rice: 1.80 €
1 kg of chicken breast: 10€
1 kg of beef: 15.50€
1.5 litre of mineral water: 0.90€
0.7 litre of mid-range wine: 7.00€
0.5 litre of local beer: 1.80€
Restaurant food:
second course in an inexpensive restaurant: 13.00€ (from 8.00 to 15.00€)
three-course meal in a mid-range restaurant for two: 50.00€ - 60.00€
meal at McDonald's: 8.00€
0.5 litre of local beer: 6.00€
0.33 litre of imported beer: 4.00€
Cappuccino: 2.80€
glass of Coke: 2.50€
glass of mineral water: 1.00€
Transportation:
taxi start (day time): 4.00€
taxi 1km (day time): 1.60€
taxi 1 hour of waiting: 32.00€
one-way bus ticket: 1.50€
1 litre of PB95 gasoline: 1.50€
Museums are closed on Tuesdays
Opening hours: 10AM - 12 PM, 2 PM - 5 PM
Many places in France are closed from 12 PM to 2 PM
The banking system in France is modern and efficient and paying with a card is very popular. Type of card does not matter - most places accept both credit and debit cards. French call every non-cash payment as card payment, regardless of the type of card.
In France, all places which accept card payments take on international types of cards like MasterCard and Visa.
If we wish to pay with a credit card, it should have a CB logo on it (Carte Bleue - credit card in French).
I recommend checking with your bank what is the exchange rate so that you don't overpay using your card. It may be more cost-effective to exchange money before arriving in France and pay in cash.
Stores in France are open from Monday to Saturday, 9 AM - 7 PM. Big supermarkets are open longer, usually until 8 PM or 9 PM. Small shops (both groceries and clothing) often have a lunch break around noon. Stores in shopping malls are open all day long.
On Sunday shops in France are theoretically closed, however, there were changes in the law which allowed the stores to be open on Sundays - but only in the centres of tourist resorts and big cities in high season.
Not great, not terrible. In Paris, many young people know English, but not everyone is willing to talk with tourists. Outside of Paris, the command of the English language is worse, even in tourist resorts.
It's not uncommon when we go to the restaurant, and the waiters don't speak English, and the menu is available only in French. When we were in Annecy, it was standard, not an exception (fortunately, the waiters were friendly).
According to French law, service charge is added to every bill and has to be split among the staff as a gratuity. In France, the service charge is 15%.
If we're pleased with the service or consultancy if can give a tip although no one expects that of us. French often leave small amounts of money, usually 2 EUR.
French people aren't a religious nation, churches during services are usually empty. Entry to churches in France are free of charge and open for tourists.
How to save money when travelling France?
France is expensive. We will spend the most money on hotels, transportation and restaurants.
Here are a few simple methods to limit our travel expenses so that we won't spend an arm and a leg on our holiday in France:
use tourist cards - in big cities like Marseille or Paris, we can buy tourist cards which grant free entrance or discounts on major attractions and public transport. Such cards aren't cheap but in in the end the bottom line will be positive
avoid travel to France in high season - everything is cheaper in low season. This advice may not be relevant if you would like to enjoy sunbathing or hike in the mountains
picnic - eating out is costly in France. Lots of local produce like wine, cheese or baguettes cost the same or are even cheaper than in our home country so why not buy some delicacies and enjoy them in a park?
buy period transport tickets - if we plan to often use public transportation it is worth to purchase period tickets, i.e. for 24 or 48 hours, or even longer depending on how long we're going to stay. The French know the single or short-period tickets are used mainly by tourists, therefore, they're more expensive
free Sunday - many public museums are free of charge on first Sunday of a month. Unfortunately, it has another price - crowds and long line
no taxi on Sunday - when we got to Annecy it was raining heavily so we decided to take a taxi. Since it was Sunday, the taxi driver charged us twice the usual amount. Be smarter than us - if you can, avoid taking a taxi on Sunday

take a bus or share a drive - trains in France are expensive. If we would like to travel on a budget it's worth to check buses or try carpooling like BlaBlaCar (btw, did you know that BlaBlaCar is a French company?)
free attractions - Old Towns, urban parks, nature reserves, churches - these are all places worth visiting. We don't have to visit only paid museums to feel the magic of France
Is France safe to travel?
Unfortunately, in recent years there have been many terrorist attacks and incidents in France. Media warns about dangerous suburbs of big French cities. Some cities like Marseille have a high crime rate. In such places, one needs to be cautious and not venture into the city after dusk. Port areas aren't safe as well.
Another thing which we should stay away from are strikes. There have been quite a few public protests connected with employment and social matters - they are definitely not safe.
When it comes to pickpocketing, the situation is pretty similar to all other countries - we need to be careful and watch our belongings, especially in big cities.
When we were travelling to Annecy by train from London, we had to change trains in Paris. Soon after we embarked the train in Paris, someone tried to steal our suitcase. Fortunately, we spotted the thief soon enough to avoid being robbed.
All these issues are related to big cities. So far, mountain resorts like Annecy have been safe.