Saalbach is a small picturesque town in Salzburg state. It's beautifully located in a valley surrounded by magnificent Pinzgauer Alps. Saalbach is very popular among skiers and snowboarders as it's one of Austria's largest ski resorts - there's 270 kilometres of ski piste and 70 quick and efficient cable cars and lifts!
But Saalbach is not only great place for snow aficionados. This town makes great summer holidays destination, especially for bikers.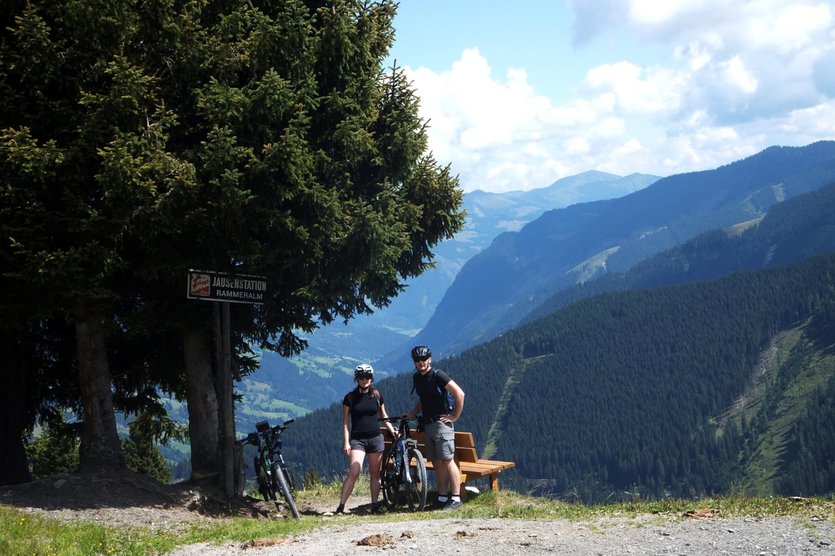 Here's a few reasons why:
Saalbach Hinterglemm , together with Zell am See Kaprun and Leogang Saalfelden, is part of the top 3 mountain bike areas connected together by all kinds of exciting mountain trails.
Bike Circus in Saalbach Hinterglemm – favourite place for trial bikers. There's over 400 kilometres of connected network of mountain bike trails with all levels of difficulty: marathon trails, single routes, adrenaline-rising downhill tracks and recreational paths – all that adrenaline junkies can wish for
Modern biking infrastructure which offers additional 5 special lifts adjusted to carry bikes and many biker-friendly huts. There's also very good interactive map with all attractions marked available here .
From spring to autumn there are many action-packed events which you can check here . Looks like there's lots of options to choose from 😉
We spent 4 days in Saalbach. And it was very active 4 days of our summer holidays in Austria. The biggest (and the best) surprise for us was how well the region was prepared for bikers.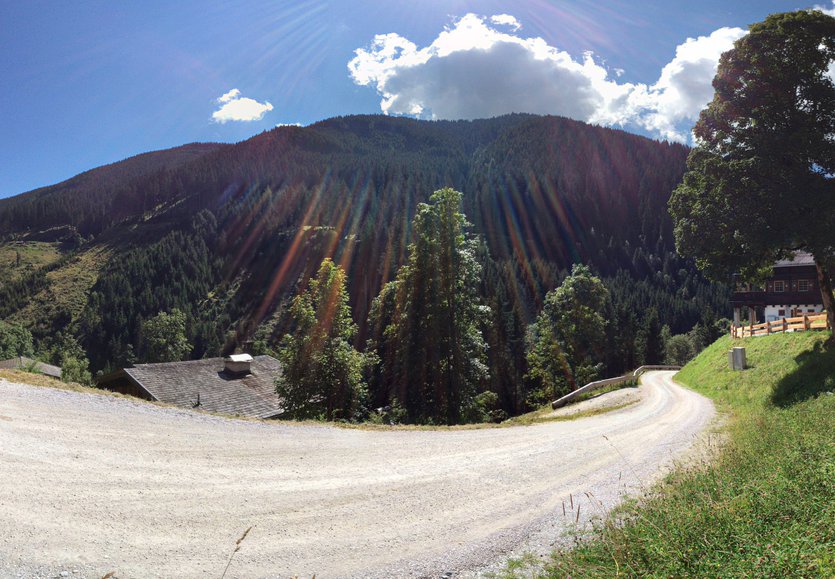 You can get to high altitudes (up to 3000 metres) riding along convenient wide gravel road. This is very unusual and I'm really proud of Austrians that they care for tourists so much without interfering in nature. We have seen many interesting mountain trails in Saalbach. It seems they are going to great lengths to provide levels of trails for every age and ability.
During our stay we tried the below tracks:
Ostgipfel (2018 metres) – safe wide mountain gravel road which leads from the valley up to the peak. It gets steep at some points and is quite long for a mountain road. Fortunately, along the road, at 1715 metres there's a mountain restaurant with spacious terrace which provides marvellous views! Getting to the top from Jausern village took us about 4 hours and was quite exhausting but the views on the mountain top rewarded our effort completely. We also had a glimpse of MTB track near the peak – impressive! One really needs to be skillful to ride there!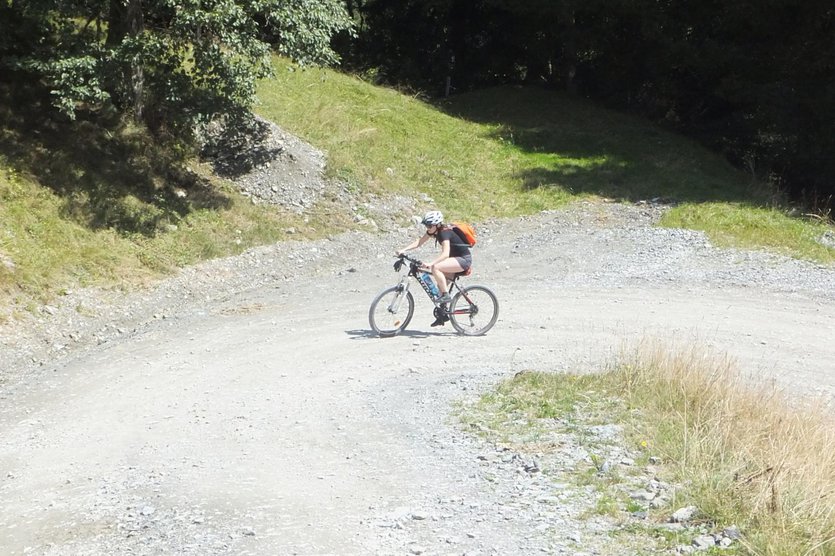 Zell am See – there's nice cycling path going along main road from Saalbach to Zell am See via Viehhofen and Maishofen. You can go for a ride around the lake but we decided to go a bit higher because the path around Zell am See was very crowded (Sunday). We got to Enzianhütte (1260 metres) riding along convenient asphalt road. It still amazes me how easy it is to get to such altitude in Austria... Getting to the hut took us about 2.5 hours (taking photos included).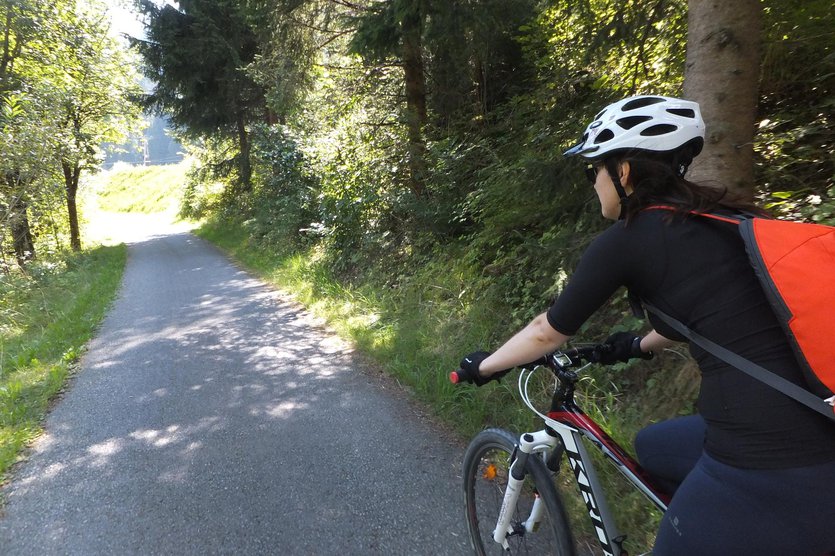 Berger Alm (1550 metres) - Gasthof Hochwartalm (1548 metres) - Ederalm (1425 metres). Again this route was well adjusted to bikers – gravel road which then changed into nice forest path. The additional bonus of this route was Milka trail – nice and easy family-friendly downhill track which even cautious bikers like myself will enjoy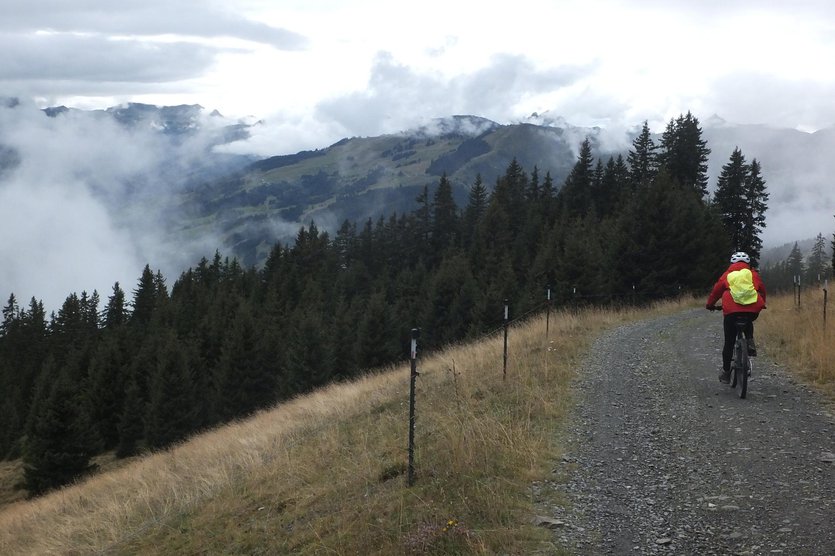 To sum up, Saalbach Hinterglemm is not only great ski resort. It's also a "must go" for bikers in the summer because the great "Ski Circus" is transformed into the "Bike Circus" then. And the best thing is that the biking options available in Saalbach are very diversified and everyone, both starting cyclists and advanced fans of dirt trails, can find something for themselves.
Have you ever been to Austria? Did you practise any sports there?