The trip to the Złoty Potok (Golden Stream) started in the early morning. It's a pleasant village located on Jura Krakowsko-Częstochowska (Polish Jurassic Highland). Spring has just started but there was no signs of green yet. It looked more like autumn.
We have recently bought mountain bicycles and were very eager to try them on some forest paths far from cities. The bicycles are made by fine Polish manufacturer KROSS .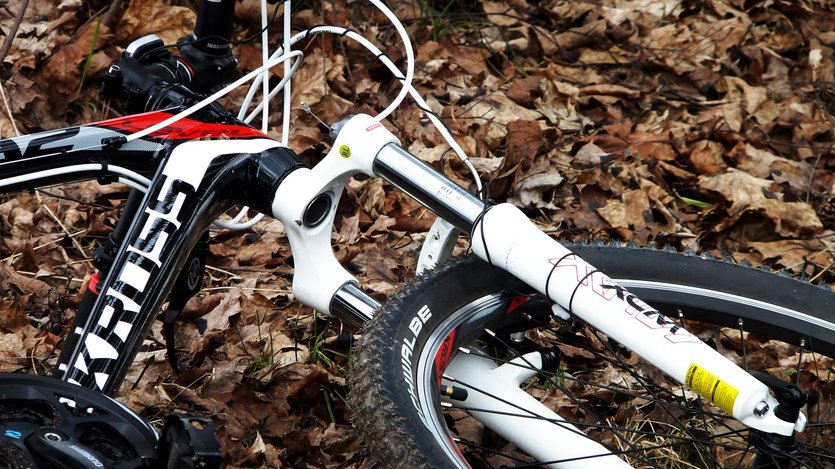 We got low budget fittings but solid frame . KROSS's currently one of the biggest players on Polish bicycle market. The bicycles are designed, painted and assembled in our country. The offer was good value for money comparing with other popular brands in Poland as Merida or Giant.
We only had one day to try our bikes so decided to choose locations close to Katowice (just about 1 hour drive) which would still be interesting and worth exploring.
Packing bicycles to the trunk was a bit of an issue but we finally managed. I dismounted wheels and handlebars and packed it safely not to cause any damage. When we assembled our bicycles we set off into the forest.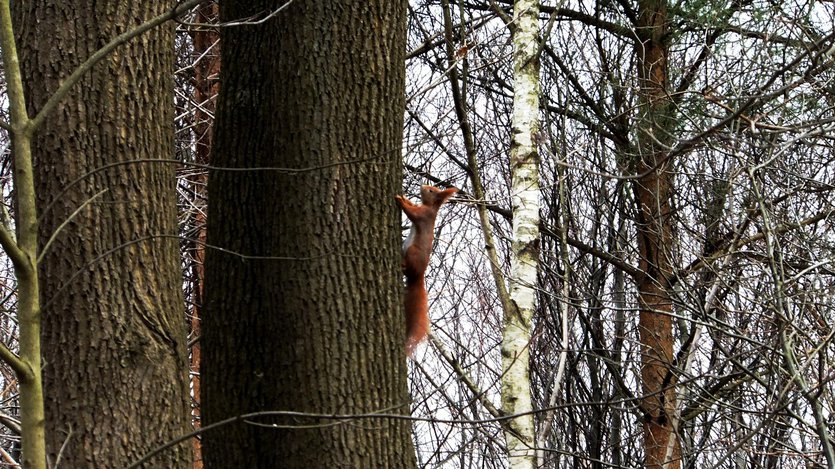 The day was a bit cold but we warmed up very quickly. Along the way we admired big white stones which are characteristic of Jura Krakowsko-Częstochowska .
Later on, we got on the path full of sand. It was impossible to ride it so we had to push our wheels. It continued for quite a while like this as the area which we were exploring is known for sandy land too. We used our GPS navigation as we had no maps of this region. We really enjoyed this day, the riding was very relaxing.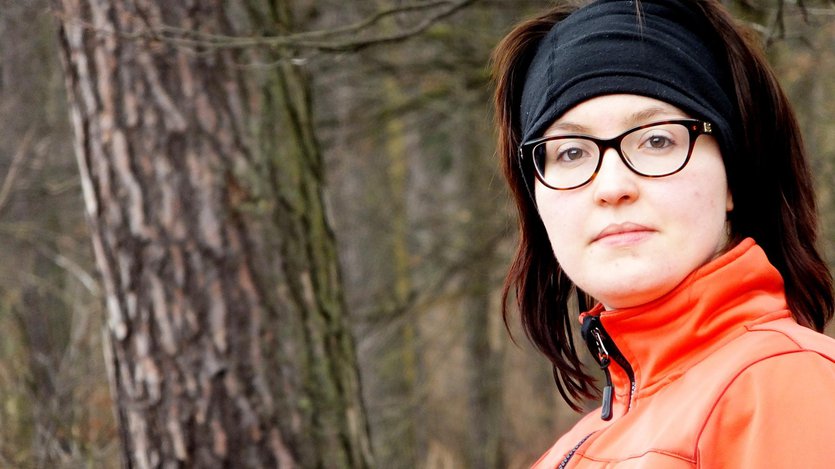 In the final part of the trip when we decided it was time to get back to the car - dark clouds began to appear.
After about 5 minutes Joanna got flat tyre and it started to rain. I was sure I got prepared for such situation because I always have 'bike first aid kit' with me. Or so I thought... That day I took pump but forgot the patches!
We started pushing our wheels. It was getting cold so we took out our additional protective clothes. The walk back to the car took as about 1 hour. Fortunately, it had stopped raining at some point so we didn't get soaking wet. All in all, the day was great 🙂
And from that day on I never ever forget about the patches!