This was one of a kind trip. We were invited by our paragliding friends for a trip to Island Beskids . We stayed at Pod Groniem . Our friends booked the rooms so we were quite surprised to see horse stud when we arrived!
The room was quite cosy except for one thing - the stench. What we didn't know was that the rooms were directly above horse stud! The horse smell was very intensive but what could we do? We lived with it. Some claim that stud stench's very healthy. People used to treat themselves by walking in studs (that was in middle ages which were more enlightened than many of us think). At night we could hear horses kicking loudly at walls. We guesses they dreamed about something. But that's not the main subject of this post. Let's get back to our riding.
The weather was sunny and the temperature high.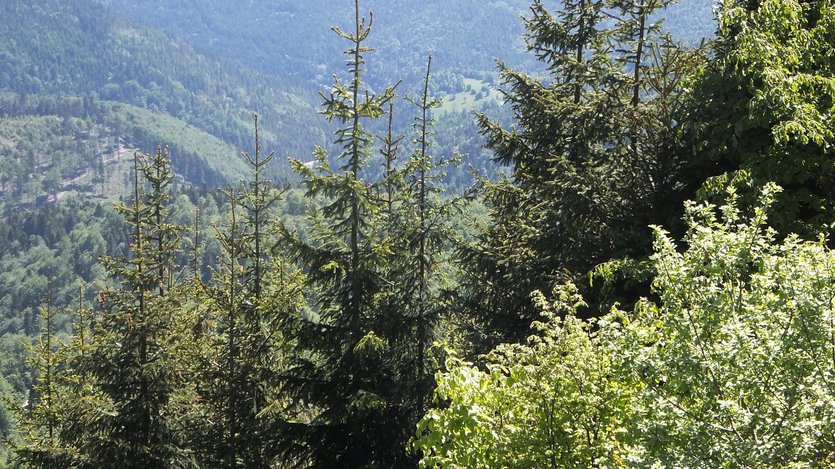 These were first hot days in this year. First day we rode to highest peak of Island Beskids - Mogielica 1171 metres. There is observation tower on the summit peak where we could get a glance of beautiful view of the whole area including sharp peaks of Tatras . The wood tower is 20 meter long and has 4 ladders so it requires bit of courage to get there.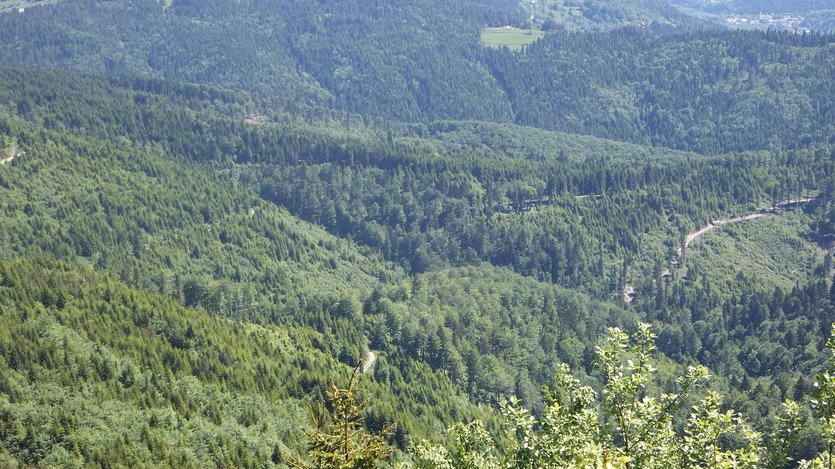 The bicycle path going through the peak turned out to be the hardest bicycle path we have ever seen. We actually weren't able to ride it and we laughed at bicycle path marks. And we weren't surprised to see no other bikers on that path.
We had to walk with bicycles for quite a distance before getting on wider road for woodcutters. At the end of the day we rewarded ourselves with ice creams in Jurków and headed back to our stud for evening grill with our group.
There we had delicious sausages and beer - great feast at the end of very active day. The large stone fireplace with grill was perfectly laid in wooden-made summer hut in the garden. We had really nice time that evening.
Next day we decided to go shorter track to have more time to rest in the evening. We headed for nearby mountain called Ćwilin (1072 metres). During the climb the sun shone strongly so we enjoyed the shadow of tall trees. On the summit we had little picnic and got some rest.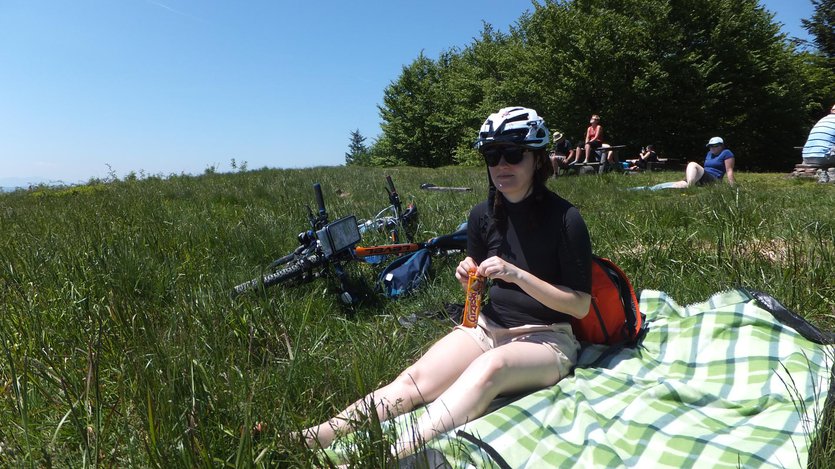 The way back was extremely fast as we rode downwards all the time.
That evening we came with interesting idea - to go for a night hiking. We were in a group of 3 - myself, Joanna and our paragliding friend. I forgot to take any trousers so I wore my pyjamas

After some time were on the track to Mogielica and it was already more than hour after sundown. The air was so cool, it was great relief after hot day.
At the beginning we saw large red moon, just above the horizon. We knew that moon would outshine most of the stars. It was dark but we were able to see quite fine on open areas. Silence was extraordinary and indescribable. After we entered the dense forest we had to turn our headlights on. Along the way we could see some creature's eye spots hidden in trees. We didn't make it to the peak but we set our blanket on clearing in the middle of track to Mogielica. We saw several shooting stars and satellites that night. But we were all tired and sleepy after such long day so we headed back soon after almost falling asleep.
And you, have you ever tried mountain biking or night hiking?