When I saw photos of hotel Beverly Park on the Internet, I thought " Wow! This is the one and only hotel in Gran Canaria where I want to stay in !". Close to ocean, with swimming pool and nice-looking buffet – what more could I ask for?
The photos on their website looked so welcoming, that I didn't hesitate to book a room there. It wasn't the cheapest one, but I was convinced it's worth the money – such beautiful place has to have its price, doesn't it?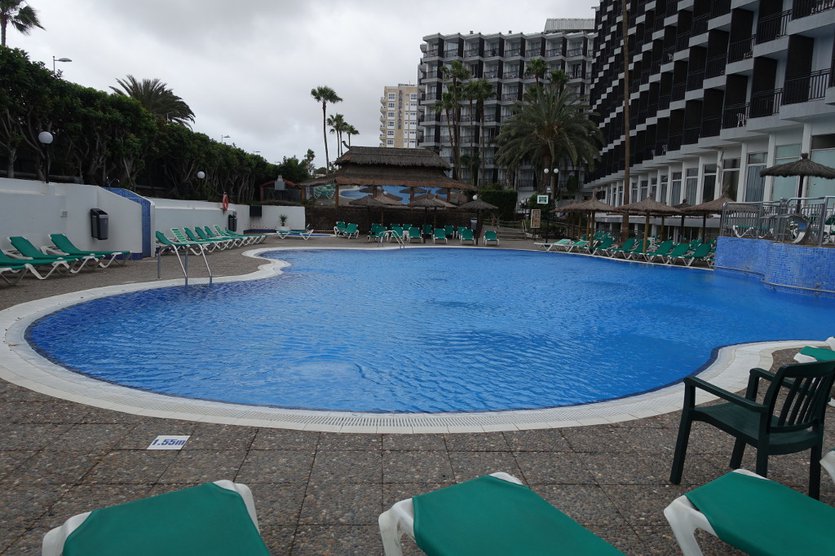 When we arrived at the hotel we were greeted by stressed out receptionists who were fighting with broken printer. After a while, the crisis was under control and we managed to take our cards. I thought that the receptionists could do with a faint smile, but never mind - the most important fact was that we'd just started our holidays.
When we entered our room, it turned out it's located on the side of the hotel where windows look out on busy road. We didn't even see the mountains because it was 4th floor - all we could admire was petrol station and tree branches . But the worst of it was the noise – I'm surprised there's so much traffic on such small island. The windows were rather old, so they didn't protect from the tumult.
I decided it's worth to ask for room change, especially that we were going to stay there for a whole week. When I politely asked if it's possible, indignant receptions stated that we would need to pay 18 EUR per one day for a room change – which means we would be charged additional 126 EUR for our stay! That was definitely too much, especially that we'd already paid quite a lot for our stay.
Disappointed, I got back to our room only to find out there are long black hairs on the bathroom floor .
At this point we decided it's high time for us to leave the hotel and relax - we hurriedly went out to greet Atlantic Ocean and explore Maspalomas.
That day we also went to pharmacy – we thought that noise-cancelling earplugs would be quite useful during our holidays. Well, it was a good decision – beside traffic noise, we could hear other guests talking and snoring, because the walls were too thin to be sound-proof.
My list of complaints unfortunately doesn't end here. The cleanliness of the rooms wasn't satisfactory – the sheets and curtains had stains, there was sand on the floor. The bathroom definitely needed refurbishment and the furniture was about 15 years old. I wish I could say something positive about our room in Hotel Beverly Park but I just can't find any advantages.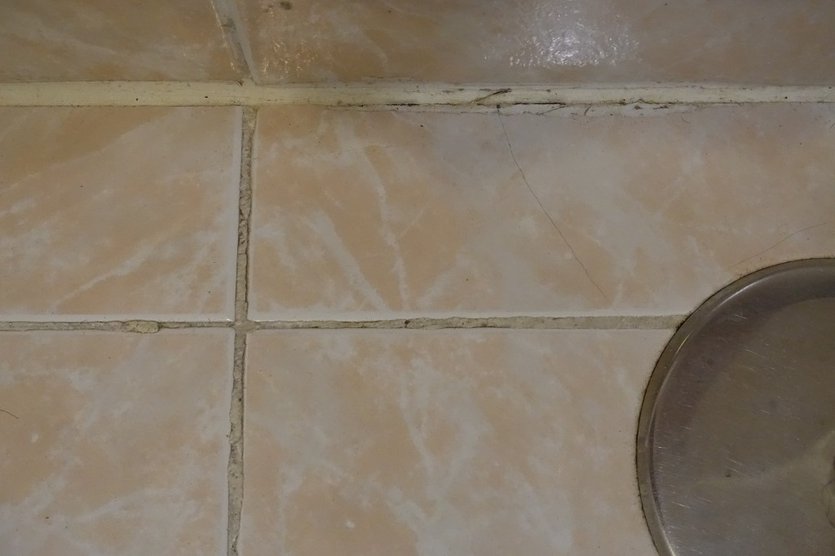 Food was OK, not very diversified, but tasty. It was served in the form of buffet, and fortunately, there was quite a lot of fruits and veggies to choose from.
Truth, they did quite a lot of food recycling . Rice from the breakfast in the evening paella, yesterday supper's potatoes with the morning's breakfast - those were constant element of the buffet. But at least (I hope) they didn't waste so much food.
We liked dining room staff – they were busy but always polite.
Here's a quick summary of pros and cons of this hotel:
Advantages:

Located few minutes walk from the beach

Friendly dining area staff

Outdoor swimming pool
Disadvantages:

Rooms need refurbishment

Price not adequate to standard

If you get room looking out on the opposite side of the Ocean, it will be noisy and with lots of exhaust fumes

Impolite receptionists
So, Hotel Beverly Park should be fine, if you don't mind sleeping with noise-cancelling earplugs and you plan to spend all day outside the hotel. In any other circumstances, I'd highly recommend choosing other place.
You can check other hotels in Maspalomas here: