Modern interiors tend to be cold. Very cold. I'm not sure why architects and interior designers like grey and white, steel and metal so much. I literally get chills when I look at 21 st century ideas of interiors. Where's all the coziness of a house? Where's friendly colours, welcoming warmth, friendly-looking furniture, good old wood?
Btw, did you know that wooden furniture and fittings give positive energy and create good atmosphere?
One thing's for sure - my future house won't be cold. No greyish walls, no glass and steel tables. I want my home to be friendly and warm.
That's why I liked Panoramic Mountain Residence that much.
This place is ideal if you:
like cozy and warm interiors
want some luxury
need great views and fresh air
tend to be chilly person
like to relax and take care of your health
appreciate getting good rest after hiking
want to stay in great place close to hiking trails.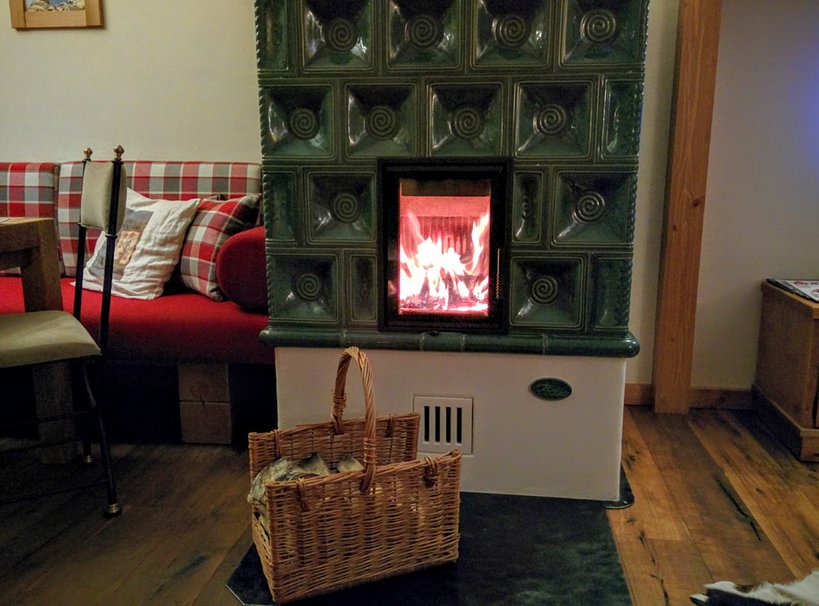 I guess what I liked the most about Panoramic Mountain Residence is its location - it's conveniently situated close to hiking trails in High Tatra mountains:
The village, Horný Smokovec , is part of Vysoké Tatry town. It's situated on 960 metres, at the foot of High Tatra range in Slovakia. It's a perfect starting point for hiking escapades in the summer and skiing adventures in the winter - it lies in close proximity of Tatranská Lomnica and Starý Smokovec ski resort.
I liked this area immensely!
I love to wake up early in the morning and see the mountains just outside the window! Views in Horný Smokovec are a real treat for mountain junkies - there are majestic peaks of High Tatra on one side and vast plateau of Poprad region on the other side.
Also, I do enjoy peaceful places where you aren't waken up by traffic or drunken yelling. 😉 Just mountains, peace and quiet.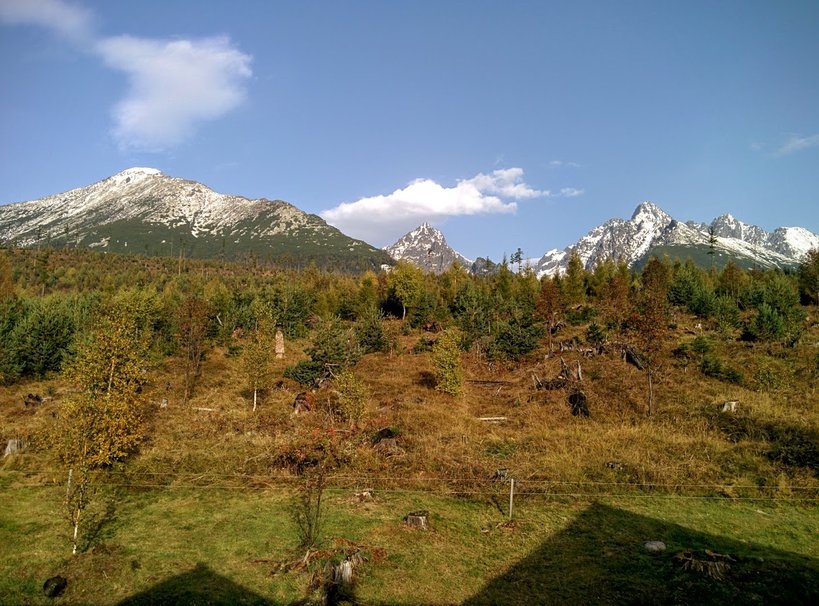 What I liked a lot about Panoramic Mountain Residence is it's warmth - it's very well heated (the air quality was very good though). It's because of a big tile stove which gives away lots of warmth.
Also, the building is very well isolated - a good wooden construction made with sense. We had a chat about the building with the owner who is a great fan of wooden logs and tile stoves. It's always good to broaden the horizons, isn't it?
The owner of this place actually designed the interiors too. Nice warm colours of walls and furniture and lots of wooden elements make the interior nice and cozy.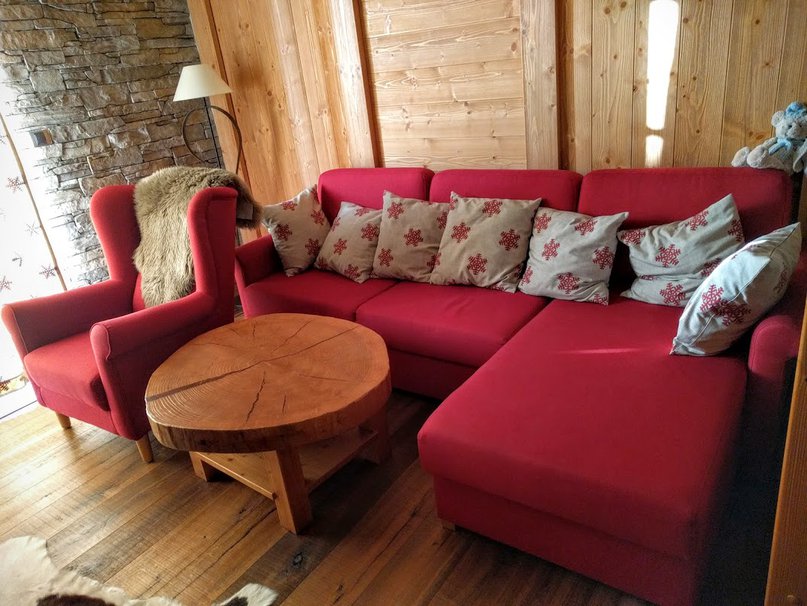 The apartment was perfectly clean when we arrived. We were also given a bottle of good Italian wine as a welcome gift. I'm definitely not a wine expert, but I could tell the wine tasted better than majority of wines I've sampled so far. 🙂
Kitchen is well-equipped, with a view on the mountain. There are 2 bedrooms with big comfortable beds and additional sleeping place in the attic. Bathroom is nice and modern.
In general, the apartment is comfortable and pleasant to stay in . Maybe even too pleasant, especially when the trails are calling? 😉
Actually, I can't think of any disadvantage of this place besides it's price. Panoramic Mountain Residence is expensive and I know we won't be visiting this place as often as we would like to.
If it seems like a good option for you, you can book your stay here: