Bolesławiec is a small but significant town in southwestern Poland. I liked it very much. The town itself is as peaceful as a village and colourful as a spring.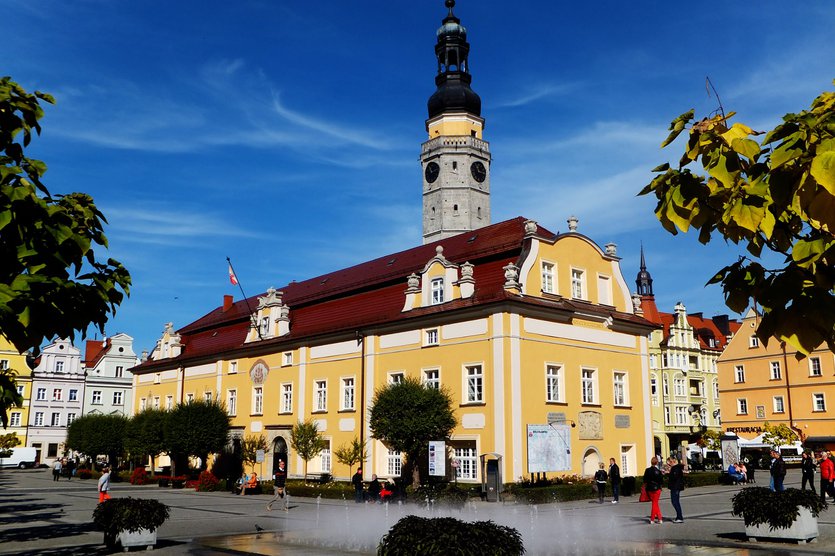 I higly recommend to stop by there. Place is perfect if you are planing a visit to Wrocław .
The name of Bolesławiec derived from the Silesian duke Bolesław I the Tall . The town is famous from long-standing ceramic making traditions . Archeological evidences suggests that at least from 7th century the pottery has been made there and it continues being made today. The ceramics from Bolesławiec are being sold countrywide even by souvenirs shops in major polish cities like Warsaw.
Bolesławiec is located in Lower Silesian Voivodeship where the mystery of the nazi gold train started. The train was hidden by Nazi Germans during the end of World War II. It was described by witnesses as full of gold .
Nobody had found them since recently - two men claimed they had found its secret location and they demanded 10% deal from authorities in exchange for information on location. The finders are unable to uncover it themselves as it is said it's buried deep under the ground with potential boobetraps hidden!