Despite what the pictures below present the weather that day wasn't so bad. There was dense fog and rather low temperature on the summit but on lower altitude the weather was fine.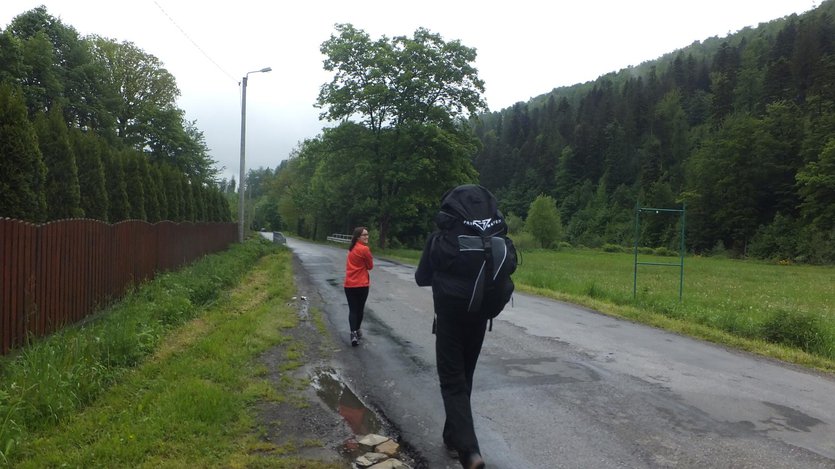 We weren't extremely enthusiastic about hiking to Klimczok (1117 metres) as we had been there already a few times (including one trip several months before) but one of our friends convinced us to go. He's actually a paraglider and participated in sport project called Loty Biwakowe ( Vol Bivouac ) and needed to hike from Brenna to Szczyrk.
Vol Bivouac means fly-camping. Vol-bivouac pilots are paragliders who carry the necessary self-support equipment with them in flight and cross sections of mountainous terrain on foot and by air, using thermals and wind to cover sometimes vast distances over a period of several days or weeks.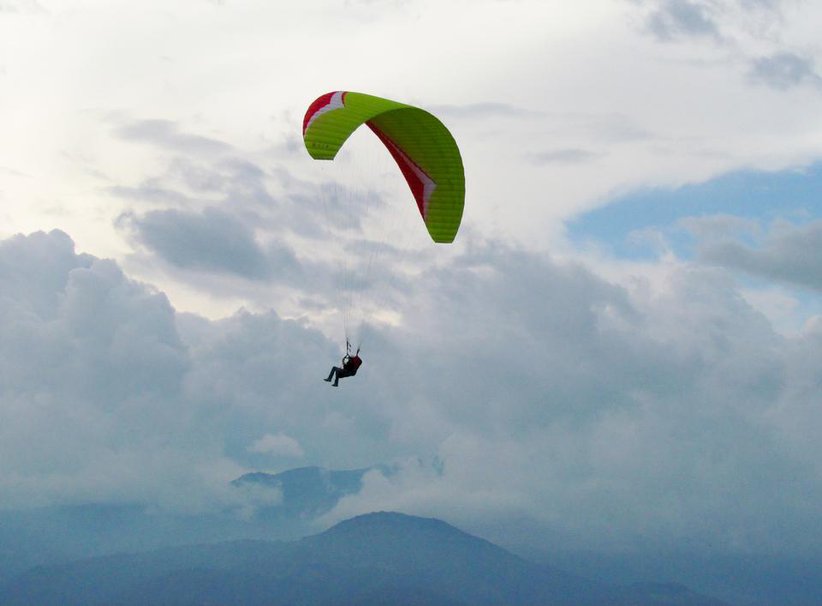 The vol-bivouac pilot's mission's to launch in the mountains and fly as far as possible using thermals and wind, landing at the end of the flyable day near a suitable launch from which his or her expedition may begin again the next day. The amount of skill and planning that's necessary to make long vol-bivouac flights is massive, due to the complexities of mountain weather and terrain.
Vol-bivouac flying's most common in the European Alps , where more than 100 thousand pilots live and fly, although the number of accomplished "vol-biv" pilots probably totals less than 200 worldwide.
Now, let's get back to Klimczok. We set off from Brenna taking on the yellow trail. We had a short break at Chata Wuja Toma (Uncle's Tom Hut) on Przełęcz Karkoszczonka (Karkoszczonka Pass) - 729 metres. At this point we parted with our paraglider - we went along red trail leading to Klimczok.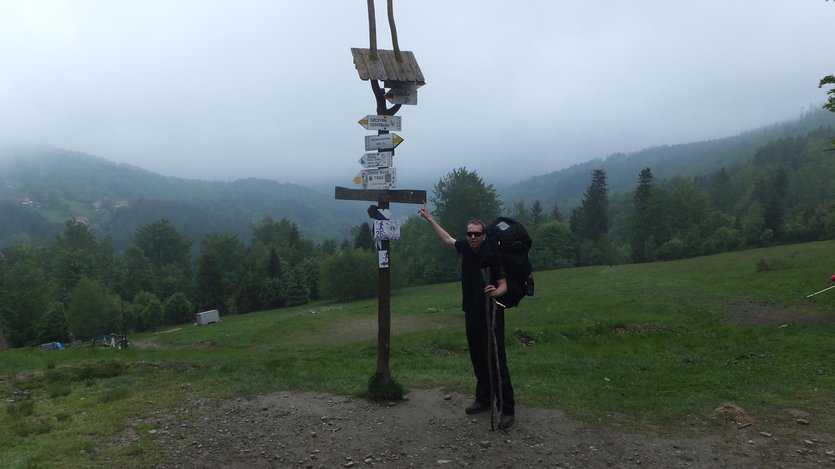 We got to the peak fairly quickly (took us about 2 hours to get to Klimczok from Brenna) and decided not to stop in mountain hostel but move along yellow path in the direction of Błatnia (917 metres). On the way we passed Trzy Kopce (1081 metres) and Stołów (1035 metres). I have to admit that we got lost somewhere close to Stołów because of the dense fog.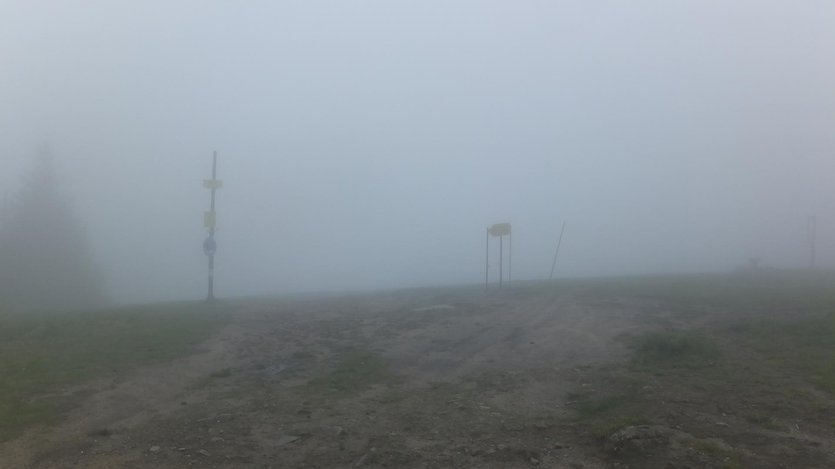 In fact, fog is one of the most dangerous things in the mountains - it's the main reason why people get lost and disoriented. Of course, fog's rather not deadly in such low mountain range but can get fatal in "serious" mountains like Alps or Andes, not to mention Himalayas.
Fortunately, our GPS saved us and we got to mountain hut on Błatnia without any further issues. In such moments I always wonder how did people in the past manage without all those 21-century high-tech gadgets...
We climbed down to Brenna alongside green trail. We were surprisingly tired because the walk hadn't been so short as we expected - we did about 17 kilometres that day. The sun was shining when we got to our car.
Maciek's blog post from that day
And you, have you ever got lost in the mountains due to bad weather?