That weekend we decided to hike to Wielka Racza (1236 metres) and sleep over in mountain hostel on the summit. Wielka Racza's the highest mount in Żywiecki Beskids.
It was very pleasant trip. On the first day the weather was perfect. It was sunny November day, a bit cool already which made walking uphill easy. There wasn't many people on the trail, which was another good thing.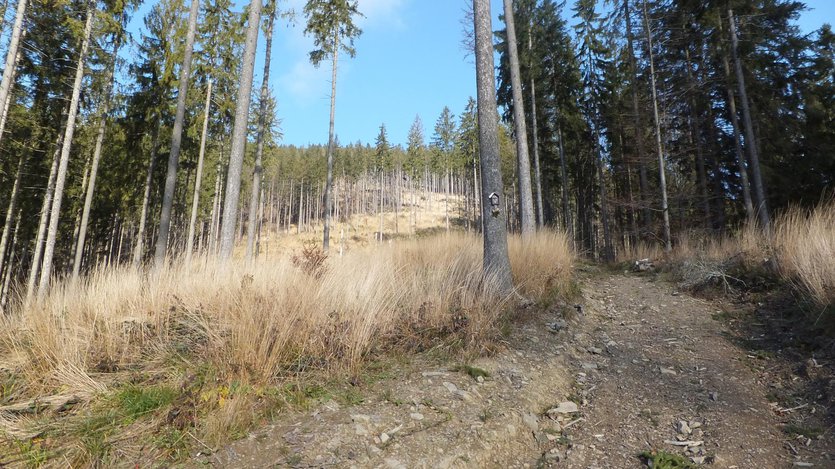 We took the green trail starting from Rycerka Kolonia . It's not only hiking path - you can go there on wheels as well.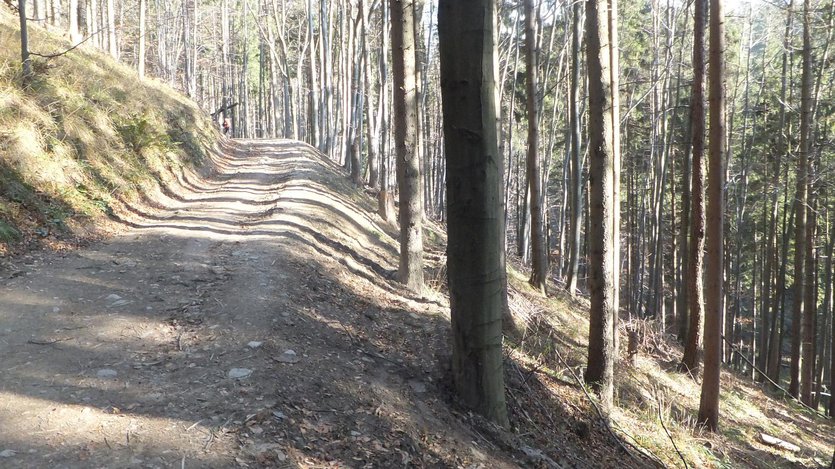 Later on the trail divides into one for hikers and one for bikers so it's good to look attentively on the symbols on trees. On the way we stopped over in mountain hostel on Przegibek (1000 metres) to have a quick snack.
The mountain hut at Wielka Racza isn't that bad but I wouldn't like to sleep there more than 1 night. The food wasn't good (I got stomach ache after cabbage soup served there). Also, the sanitary facilities were rather poor. Actually, the one good thing was the fact that we had a really big room with dozen of beds just for the four of us. That's the advantage of hiking in late Autumn

Next day the weather got worse. It was raining and didn't look like getting better.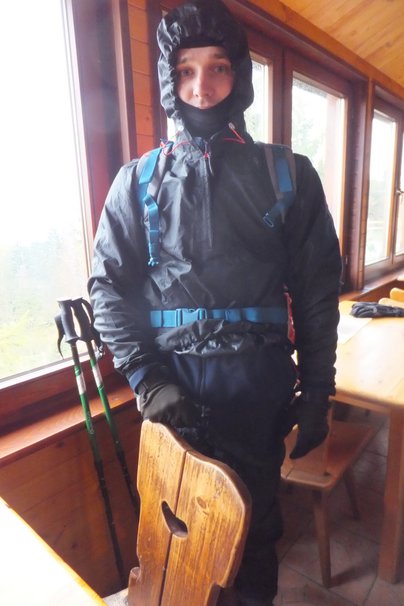 We decided to stay in the hostel until afternoon. We weren't bored - had with us board game called 5 Seconds (you need to answer a question in 5 seconds which is quite a challenge sometimes!).
For climbing back we decided to take the shortest trail - the yellow one leading to Rycerka which allowed us to get back in about an hour and a half. Immediately after we'd got to the car it stopped raining...
On our way back, as usual, we went to Bielsko-Biała to have a supper. We all are not very big fans of shopping malls but we didn't find free table at a restaurant which interested us so we somehow ended up in Sfera shopping centre. Sometimes I've got this feeling that the most popular 'hobby' of people nowadays is wandering around in shopping malls...