We decided to celebrate the beginning of our relationship in Silesian Beskids in the southern Poland. We stayed in Wisła-Głębce – great starting point for hiking trips.
On the first day we hiked to Wielki Stożek (Big Cone) – 979 metres. We followed green trail. It was easy peasy lemon squeezy – we got to Wielki Stożek in an hour and a half. At the beginning of the trail there was asphalt road but, fortunately, it quickly changed into nice forest hiking path.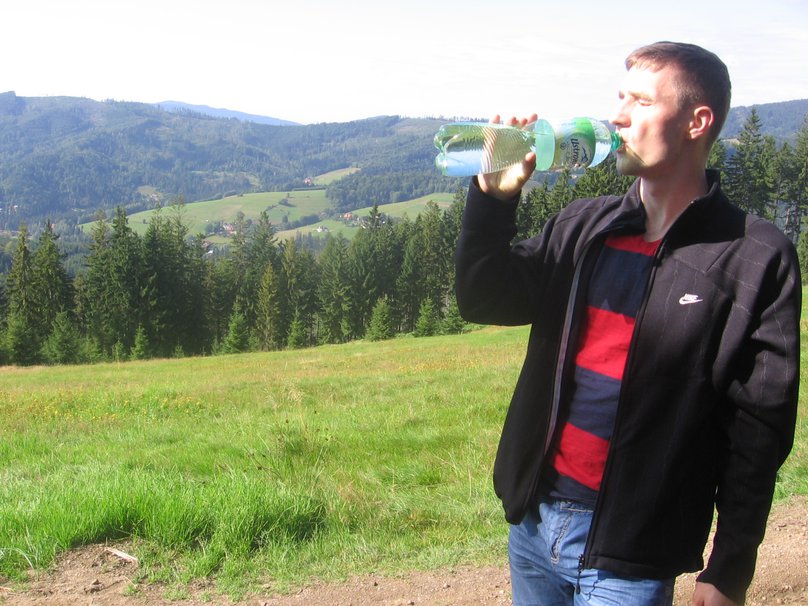 Under Wielki Stożek peak there is mountain hut which serves delicious food and provides tourists with beautiful views. The peak itself is completely covered with forest.
After reaching Wielki Stożek we decided to go to Kiczory (989 metres) following red trail. It was very pleasant walk on the mountain ridge. It took us about 15 minutes to get to Kiczory where we had a chance to admire beautiful view of Silesian Beskids.
Next day we decided to go to Czantoria Wielka (995 mtres). We left Wisła Głębce and went by car to Ustroń – village located closely to Wisła.
We chose to go to Czantoria along blue trail leading from Ustroń Zdrój. It took us about two and a half hour. We climbed down along red trail leading to Ustroń Polana. On our way back we passed Stokłosica Clearing (850 metres) – there is the upper station of chair lift.
Czantoria is very popular mountain in Silesian Beskids, both in summer and winter – there's chair lift available for tourists all year round, restaurant, buffet, ropes course, lookout tower, luge track and even children's playground.
As you suspect, Czantoria's rather crowded , especially at summer and winter weekends (skiing slope there is a bit steep but OK if you only have several hours available). We didn't stay there long as we prefer to contemplate the nature in tranquil places.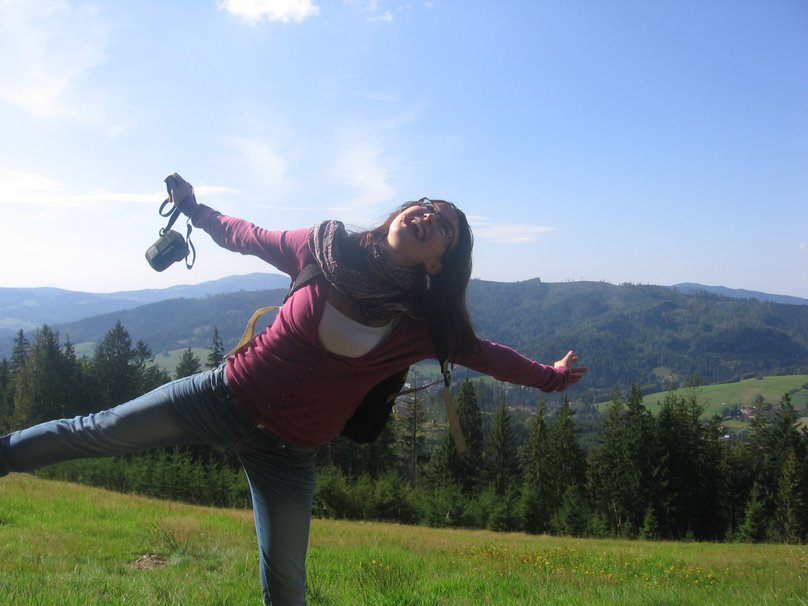 However, I'd stronly recommend Silesian Beskid trails to families with children . The trails are nice and easy and great getaway! You definitely won't drop dead from exhaustion after hiking with a baby sling - you'll get positively tired among great views which will surely reward your effort.