Perhaps we didn't choose the best month to visit Royal Botanic Gardens in Kew (late February) but, still, it proved to be a great place to relax - beautiful shelter where you can have a rest from big city hustle and bustle. Such spacious getaways are highly needed in every city!
Fortunately, we went there later that year in the summer so we got a chance to enjoy this place in its full bloom as well 🙂
I do recommend to see there as much as you can – everything is exotic, abundant and eye-catching!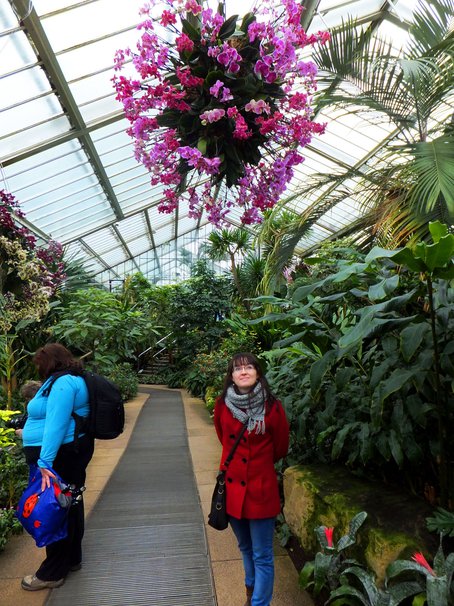 You should definitely reserve a whole day for visiting Kew Gardens. There's over 130 hectares of landscapes and gardens, treetop walkway, tropical glasshouses, conservatories, lakes, water-lily ponds, cafes, restaurants and art galleries.
I especially liked Palm House - the air in the greenhouse was so fresh and humid that I felt instantly better when I walked there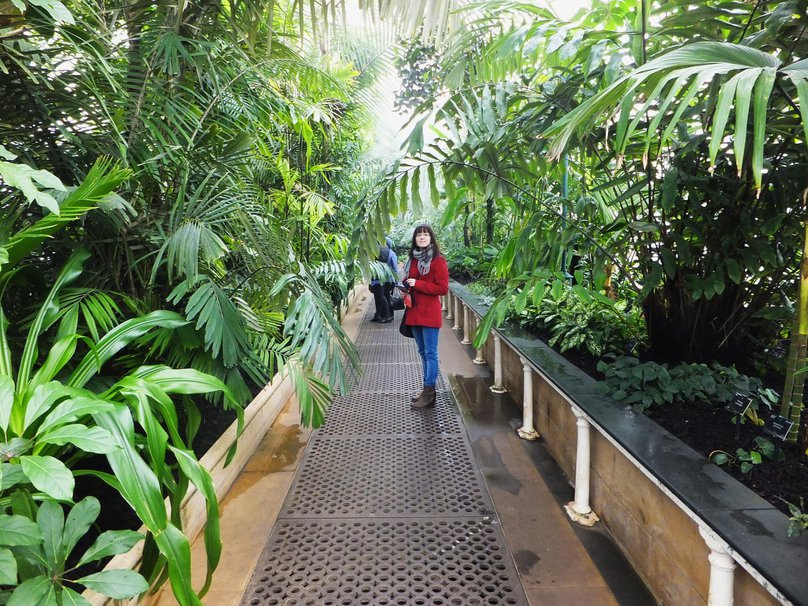 Also, if you don't have fear of heights, go to Xstrata Tree Top Walkway. It provides unique experience of walking among the branches and allows to take really good photos.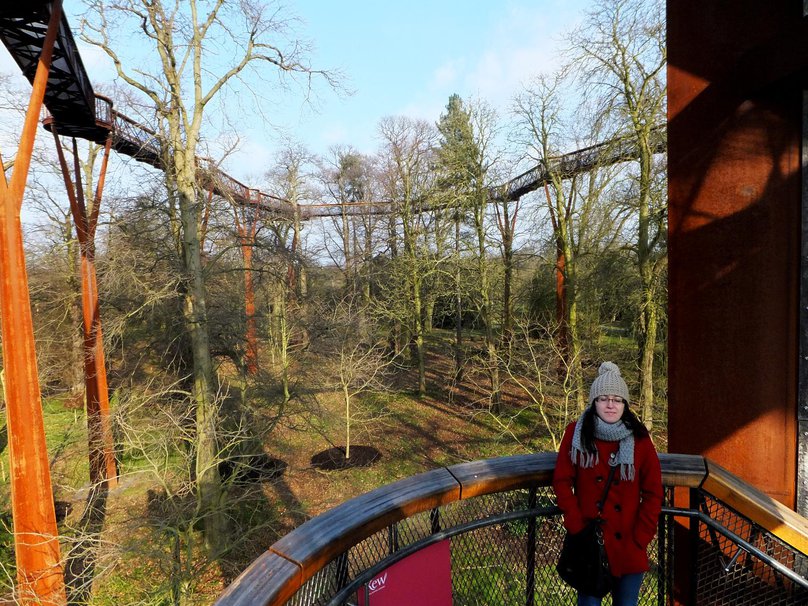 Currently, there are four gates into Kew Gardens that are open to the public: the Elizabeth Gate, which is situated at the west end of Kew Green, the Brentford Gate, which faces the River Thames; the Victoria Gate, situated in Kew Road, which is also the location of the Visitors' Centre; and the Lion Gate, also situated in Kew Road.
You can easily get to Kew Gardens using public transportation:
London Underground - Kew Gardens Station in District Line (green one) is the closest London Underground station. It is zone 3, south London,
National Rail - train services (South West Trains) from Waterloo, via Vauxhall and Clapham Junction, stop at Kew Bridge Station, Bus - route 65 between Ealing Broadway and Kingston, via Richmond town centre, stops close to Lion Gate and Victoria Gate. Route 391 between Fulham and Richmond stops near Kew Gardens station. Routes 237 and 267 stop at Kew Bridge station.
London River Services – operate from Westminster and stop at Kew Pier, about 500 metres from Elizabeth Gate. Only available during the summer.
Closing times vary according to season so it's best to check opening times before going to Kew Gardens.
And you, have you ever visited botanic gardens? Did you like it?