Every year there is Business Run organized in several Polish cities: Cracow, Warsaw, Wrocław, Poznań, Łódź and Katowice.
Business Run is available for corporate employees. The aim of this event is to collect money for Jan Mela Foundation 'Poza Horyzonty' ('Beyond Horizons'). This year in Katowice the running distance was 3.4 kilomtres on hilly terrain. And I did it without stopping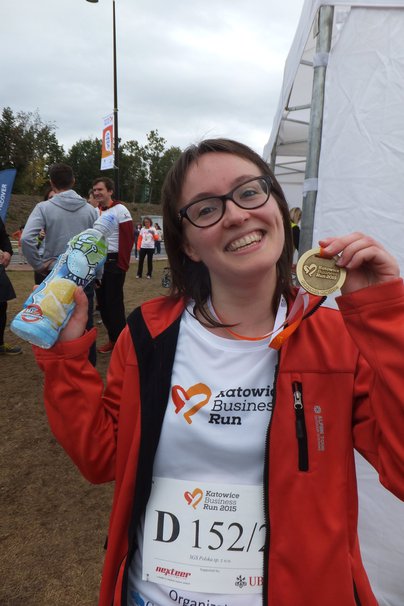 Business Run gets more and more popular in Poland - this year there was 1500 participants and the organizers managed to collect 105 000 PLN (about 27 733 USD).
At the beginning of the run, the road got so crowded with runners that I was wondering if we manage to do it without trampling each other. Fortunately, later on the traffic got smooth due to the fact that everyone's got their own running pace.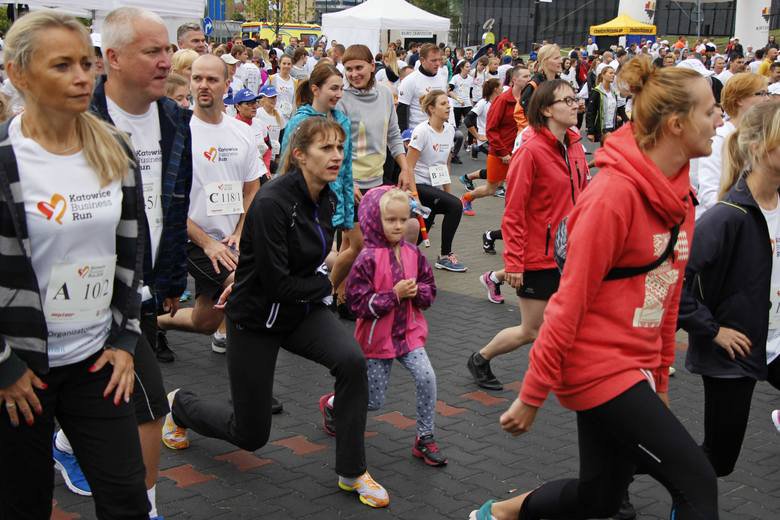 Jan Mela (born in 1988) is a famous Polish explorer who, as a teenage double amputee (he lost his left leg and right arm in an accident), was the youngest person to reach the North Pole.
From the very beginning his foundation has been trying to provide a wide range of help to victims of accidents who wait for artificial limbs and are in need of a psychological and/or legal support. The role of the Foundation is also to help disabled persons to integrate with society. To this day, the Foundation has managed to execute three big projects:
• an expedition to Mount Elbrus (5642 metres);
• participation of Jasiek Mela's Team in the biggest and the most prestigious marathon - ING New York City Marathon;
• climbing expedition to El Capitan in California.
All the projects ended with success – they climbed Elbrus (Łukasz Żelechowski who was among the crew is the first blind person on the Roof of Europe!), all runners finished the marathon and the El Capitan Expedition hero – Andrzej Szczęsny – climbed with Jasiek a 450 metres high rocky way to magical top in Yosemite!
And you, have you ever participated in charity run? Did you like it?