Via ferrata is a trail which allow non-climbers to get to places where hikers will never get. If you're adventure type who likes adrenaline rush but not that much into mountain climbing, then klettersteig is the best option ever.
OK, a quick introduction to what via ferrata is and what gear do you need.
Via ferrata is a trail with added protection - iron cables, ladders, rungs, bridges and pegs. Such trail includes climbing so make sure you have gloves . Absolute minimum of gear needed:
harness,
climbing lunge with two carabiners,
helmet.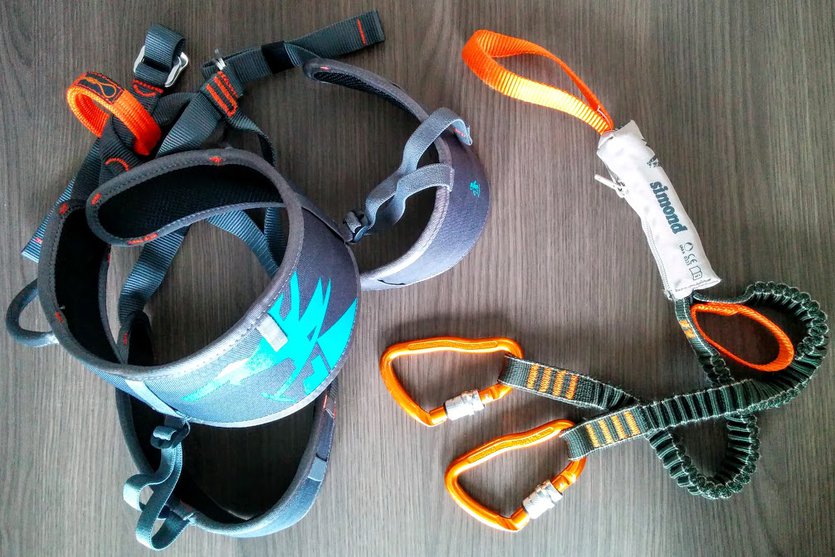 There are trails for everyone - easy family-friendly via ferratas and also demanding ones, appropriate only for advanced climbers. Difficulty is assessed with letters and numbers. If you're a beginner, you can safely assume that ferrata 4 - D will be too challenging and 2.5 - B will be more appropriate to start with.
If you feel the above info info isn't complete, check this one - there's everything and more you need to know about these trails.
The basic rule which we follow in the mountains is simple: safety first:
we always hike via ferratas in the summer, always when the sun is high.
At least one carabiner must be constantly attached to the iron cable.
Two is a crowd - there can be only one person holding part of the cable.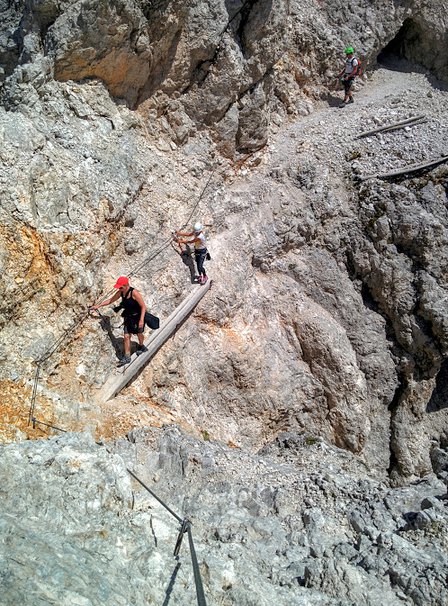 If you want to take it very seriously and climb difficult trails in the winter, you'll need to invest in licensed mountaineering instructor.
We think that saving money is important in life but there are things which we don't hesitate to spend our money on. These things are health, travel and safety. That's why we decided to buy new gear instead of renting it.
It worth to remember that many via ferrata trails are located high in the mountains, above 3000 metres. At such height you may get first symptoms of altitude sickness.
Also, you need to be fit to hike in the mountains. Obviously you don't need to run marathons to do one-day hikes, but it's always good to prepare yourself physically - do squats, run, swim or bike regularly a few weeks/months before going to the mountains.
Before taking on via ferrata it's good to test your skills on ropes course or indoor climbing wall. Even easy trails require some climbing skills. You also need to be aware of your fear of heights - the exposure on via ferrata is usually significant. It doesn't make much sense to buy the gear not knowing if you'll have fun on such trail. And perfect place to check that is ropes course.
You liked it? Then you you'll enjoy klettersteig too.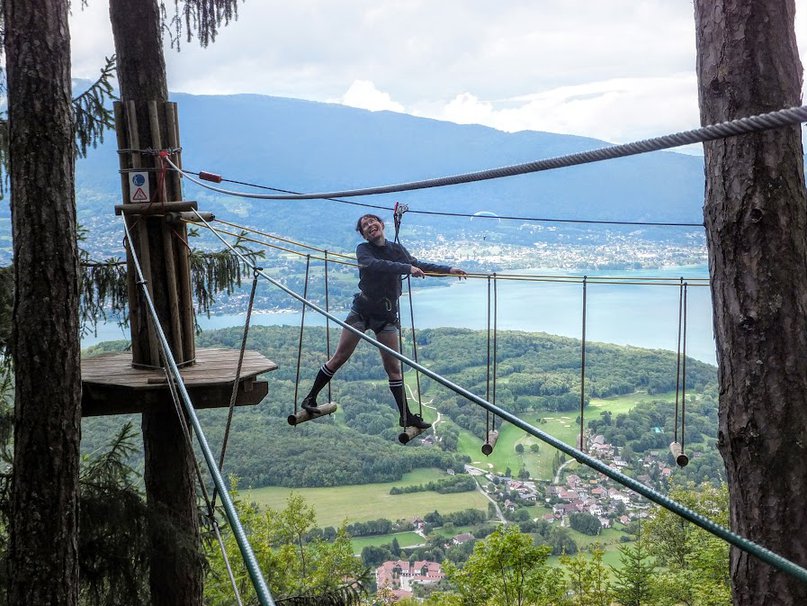 Watching films on YouTube can be helpful, but really not enough to check your "via ferrata ability".
There's a website which I use to look for European via ferrata trails. It's not perfect, it's written in German, but it's the only one which lists all the trails and categorize them well. And it's mapped.
They say Italian Dolomites are the best mountains for via ferrata's aficionados. True - there's the most of them. But, on the other hand, I've got the feeling that Austrians take greater care of their klettersteig and there's more iron trails available in the valleys. In Dolomites trails are badly marked, there's absolutely no informative tables or signs, ladders are rusted and via ferratas usually start on 2500-2700 metres.
What I need to admit is that I'm not as fit as I'd like to be. I spend far more hours sitting than I'd like to. I'm definitely not experienced climber - just tried a few indoor climbing walls.
What's more, I also used to be afraid of exposure and heights. I was just an average weekend hiker keeping my feet firm on the ground. Then, I tried paragliding - turned out OK. And then, I tried hiking iron trails and I got completely hooked!
I don't say I climb via ferrata because it's there. No. I've got very specific reasons.
Via ferrata trails are fun!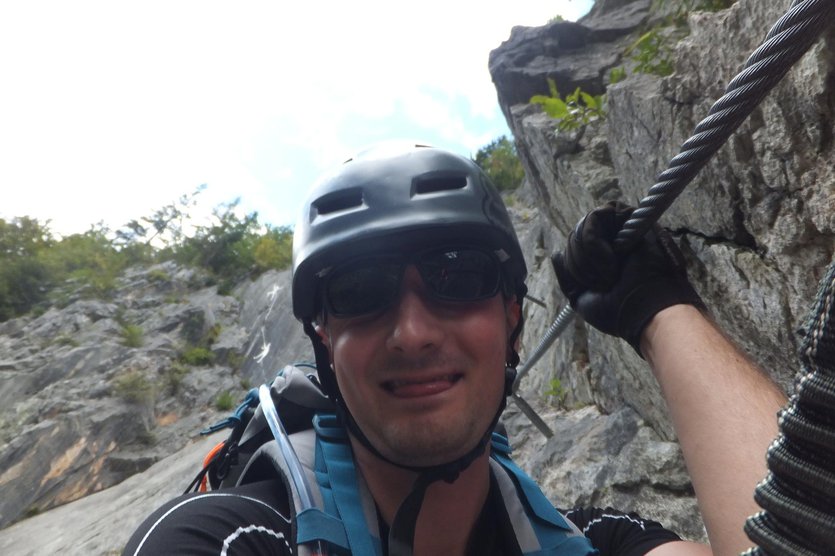 They look scary and challenging but they do give me loads of positive emotions. I just love the feeling of satisfaction when I'm back on the ground. And I immediately want more (immediately means next day 😉 ). And the truth is, one of the best views I've ever admired were available only high up on via ferrata. You'll probably never be able to see truly breathtaking views if you stay on "normal" hiking trail.
How about you, have you ever hiked via ferrata trail? Did you like it?