Italian Dolomites are a great place for all kinds of outdoor enthusiasts - bikers included. There are many amazing places in Italy, but we chose to bike near Misurina lake in Sexten Dolomites.
It's worth to note that Italy tends to be quite expensive, especially in high season. However, there are some tricks to reduce the costs of our vacations.
Italy is just too beautiful not to visit!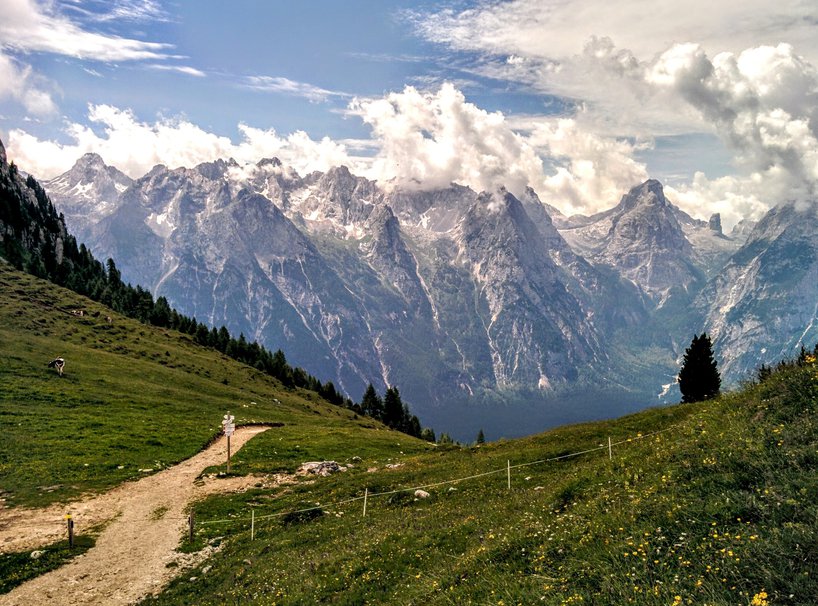 Misurina lake is located high up in the mountains - it's situated on 1755 metres. But it's easily accesible by bicycle - there is a convenient asphalt road leading to the lake. It's quite steep at some points but the destiantion is very rewarding - Misurina is one of the most beautiful lakes in Italy.
There's not only the asphalt road - mountain bikers will also appreciate Misurina for its great biking trail 120 leading to Rifugio Città di Carpi (C.A.I). You can check its location here.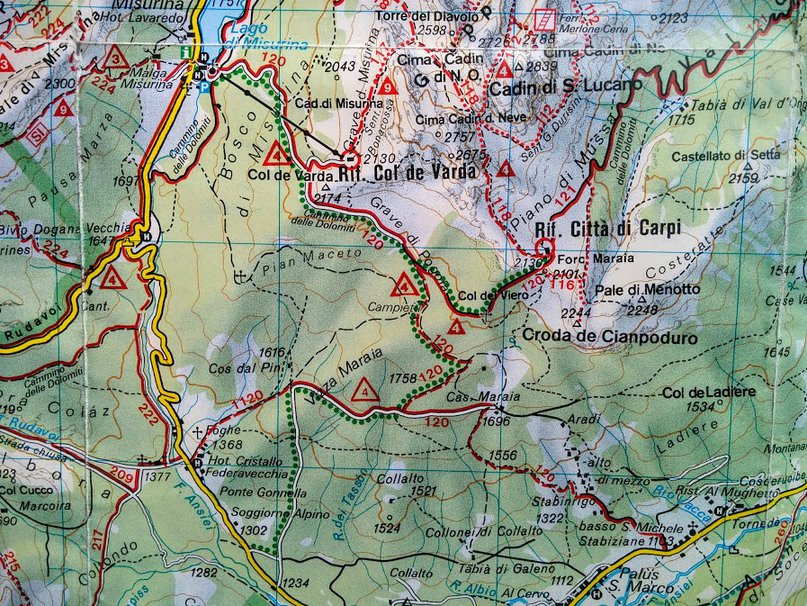 It's perfect for one-day trip - it's about 12 kilometres long but the trail will get you tired alright.
Trail 120 starts in Misurina near the chair lift which goes to Rifugio Col de Varda on 2115 metres (location here). At the beginning it's nice gravel road. When you pass the trail fork below Rifugio Col de Varda, the path gets more tricky - there are some stones and roots but it's still enjoyable.
The majority of this trail leads through forests and meadows. This path is an outdoor paradise, pure rainbow and smiles, cakes and ale. It's a true heaven for nature lovers and great place for hikers with children - safe wide undemanding trail with cows grazing nearby. Blessed rustle of the mountain forest is enriched with cow bells ringing merrily.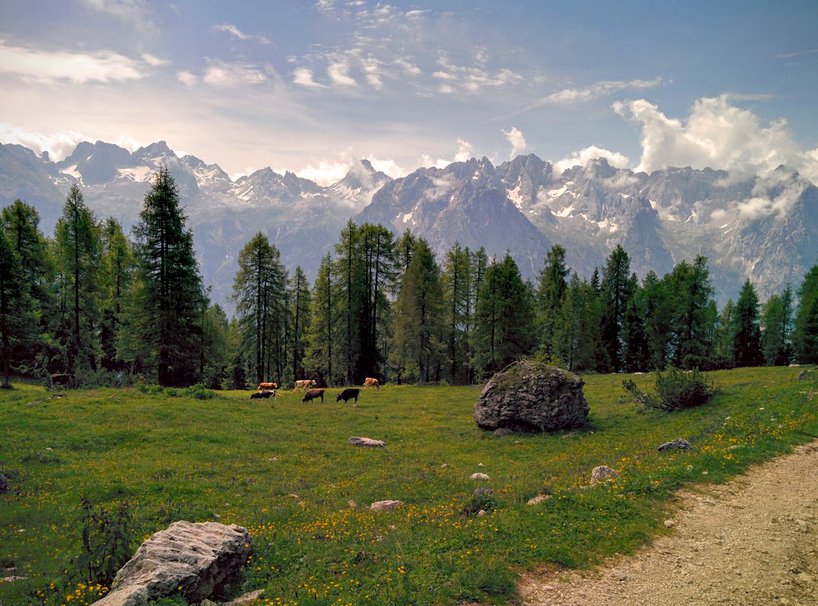 Well, I usually prefer silence in the mountains but alpine cow bell is somewhat calming for me. It may seem like exaggeration but when I think of it now, sitting in my noisy flat in city center, I feel that alpine cow bell is one of the best sounds ever...
The biking part of the trail 120 ends in Rifugio Città di Carpi (2110 metres). Like all mountain huts in Dolomites, this one also serves brilliant food and breathtaking views (fortunately, the latter are free, despite being a treasure).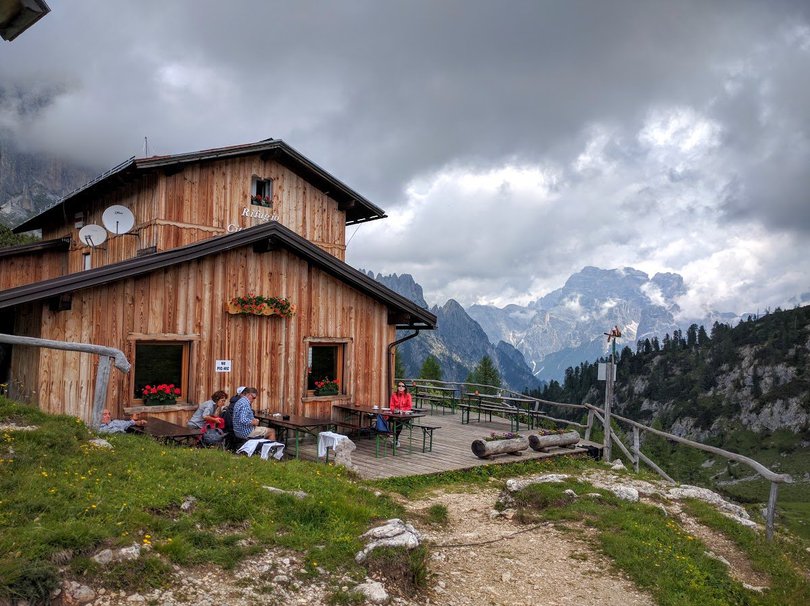 Unfortunately, we didn't spend there as much time as we wished - dark clouds came and off we had to ride. It's worth to remember that afternoon thunderstorms in the mountains happen much more often that we would expect. It's always good to keep that in mind when planning a trip.
The best option to get back is just follow the same trail. We decided to take on the trail 120 leading down to the valley. The first part - forest path is definitely NOT a biking trail - we had to push our wheels. Then, it changed into steep asphalt road which got down to the main road in the valley.
As I don't particularly enjoy inhaling exhaust fumes, I'd rather recommend staying up in the mountains.
To sum up, this mountain trail is perfect alternative to hiking - not very difficult but also not too easy. It requires good physical condition and some biking skills - there are steep parts with stones and roots which can get especially dangerous when wet.
If you would like to stay close to this place, you might want to consider Misurina - peaceful village located over Misurina lake.
We stayed in Sorapiss hotel and liked it a lot! Our room was nice and clean, windows overlooked the lake, staff was very helpful, and breakfasts were ample (buffet).
You can book your stay here:
If you prefer lively tourist resorts, you will like Cortina d'Ampezzo - one of the most popular places in Dolomites.
You can check available accommodations here:
---
How about you, have you ever biked in Dolomites? Did you like it?