It was two-week long business trip. I stayed with my colleagues at Travelodge Hotel in Ellesmere Port . It's perfect place for shopaholics – the hotel's situated in Cheshire Oaks which is UK's largest outlet centre with 145 stores.
When you get tired after exploring so many enormous shops you can dine in restaurant – it's quite difficult to say in which one because there are so many of them. Our favourite one was 'Jabula' – South African restaurant which serves delicious exotic food. One of my colleagues even had a chance to try zebra semen and locust during a contest

She describes this adventure here .
During our stay in Ellesmere Port we only managed to visit two places: Chester and Liverpool. And we did it during one weekend!
Chester's perfect for 1-day trip if you fancy a nice day in small, peaceful historical city. I would say the atmosphere in Chester is kind of homely and cozy.
Liverpool, on the other hand, is an example of vibrant big city which offers so much attractions that even 1 week isn't enough to see and try it all. However, we managed to see the most interesting things in just one day so you can imagine how fast we were walking that day 😉
In Chester we had a pleasant long walk on city walls .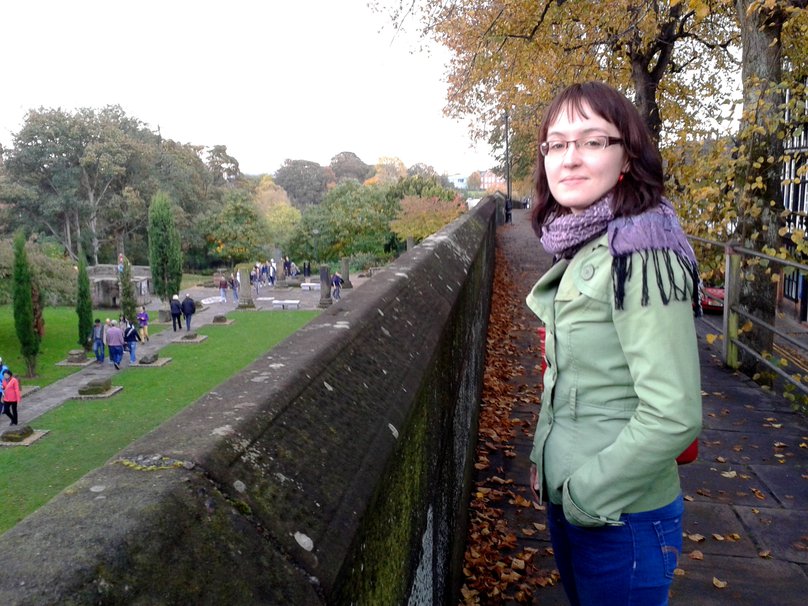 The walls surround the city center and are about 3 kilometres long. They are well-preserved and provide nice views. It may take quite a while to walk along the walls because there are many nice spots for taking pictures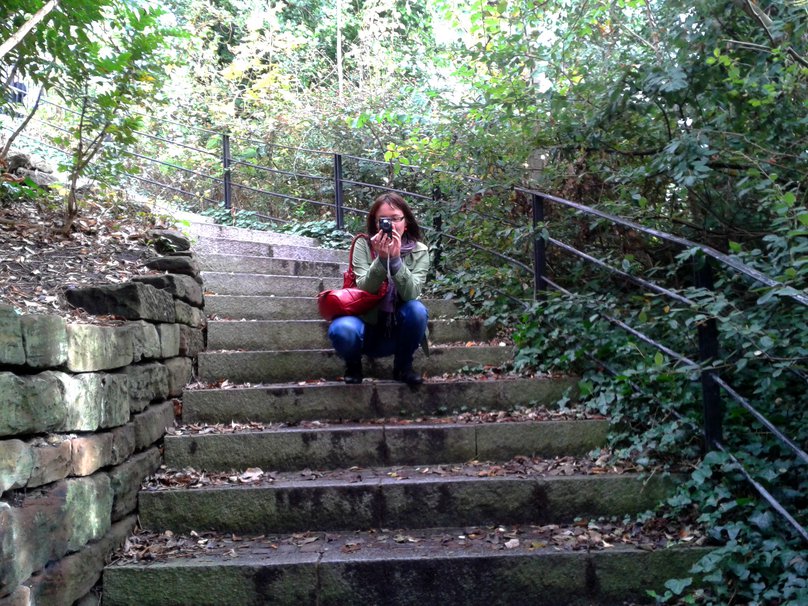 Later that day we decided to have a boat cruise on river Dee . It was enjoyable experience but the cruise was a bit short – it lasted for about 20 minutes.
In the afternoon we treated ourselves to a delicious food in 'The Old Queens Head' pub. It's a proper British pub where you can get a nice portion for relatively low price and the atmosphere is... truly British. We loved it!
Our trip to Liverpool was definitely more intense. At the beginning we went to Merseyside Maritime Museum . It was very interesting place with many exhibitions but, unfortunately, we did not have enough time to see everything there. The museum's really big (together with ground floor there are 5 floors) so I'd highly recommend to reserve at least 3 hours for a visit.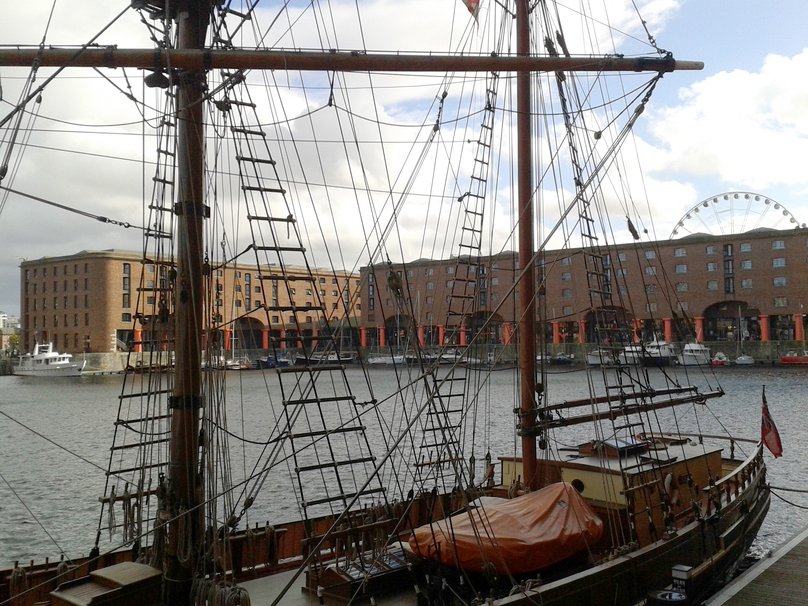 While strolling on the docks we decided to try crepes at 'La Crepe Rit'. It was such a brilliant idea! I strongly recommend food there, both the savoury and sweet pancakes were delicious!
Later on, we had a ride on the Wheel of Liverpool . It's smaller than London Eye but still proved to be nice experience. The whole ride lasted about 10 minutes so it was enough to take photos and make funny films 😉 We also visited Liverpool Cathedral - one of the biggest churches I have ever seen . Very impressive. And remember not to take photos during the service - the security services pay attention to this rule.
After cathedral sightseeing we went to St James Cemetery . This cemetery's in fact an urban park where you can walk peacefully and admire historical architecture. Great place to get away from big city hustle and bustle . The atmosphere there was truly magical, out of this world.
At the end of our trip we decided to go to Radio City Tower which provides fantastic view of Liverpool city. It is 138 metres high and gives a thrilling experience. It's the best spot to take great photos of the city and sea!
My punchline of this post is this: British cities are great for sightseeing but I'd not live there. Want to know why? Go here .
And you, have you ever been to Chester or Liverpool? Did you like it?