I've been living in Upper Silesia almost for my whole life. Because I'm a restless person always looking for something, I used to constantly change my place of living. Here's a list of places I've already lived in:
Small village near Wodzislaw Slaski close to Czechia border - my childhood.
Czestochowa - bachelor's studies.
Katowice - master's studies.
London - for over a year to polish up my English.
Sosnowiec - I didn't like it!
Katowice again - quite a good place to live in.
Gliwice - even better place to live in.
Together with my husband Bartosz we've finally settled in Gliwice - we bought a flat in 2017 and it looks like we're going to hang out here for longer. At last! All those relocations were already taking a toll on us.
We've noticed in Silesia there are more and more foreigners from all over the world . If you work in a corporation, you can be more than sure there will be guys from South America or Asia. If you attend a language course, you will get to know a native speaker who says he likes Poland and have been living here for several years now.
It's not surprising.
Truth, Silesian cities may not be as beautiful as Western European cities. There aren't so many monuments and outstanding museums. But still Silesia has a lot to offer.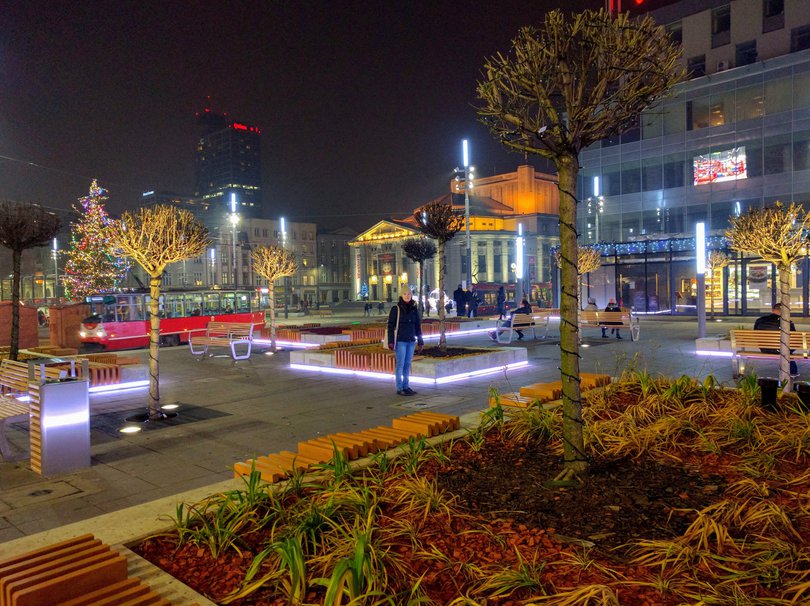 Let's have a look at a few facts about living in Upper Silesia from locals' point of view. Not everything is rainbows and smiles, but for me Upper Silesia is the best place to live in Poland.
1. Transportation is well-developed
Traveling in Silesia has never been easier. Dense net of roads. Motorways A1 (starts near Pyrzowice airport and ends in Brno, Czechia) and A4 (connecting all the South of Poland). Lots of trains and buses, and local streetcars for people commuting from town to town. And, of course, Pyrzowice airport - so quick and easy to reach basically from everywhere.
2. Infrastructure is more than fine
Urban infrastructure is well-developed in Silesian towns. We have it all - schools, hospitals, modern housing, shopping malls, parks, pubs, restaurants, cinemas - basically there's everything what's needed for comfortable life in 21 st century.
3. Unemployment is low
In my opinion, unemployment is almost non-existent. You don't have a job because you don't want to work.
There's tons of companies and you really get to choose where you wish to work. Small Polish business or big international corporation. IT, banking, architecture, finance, gastronomy, human resources, e-commerce, marketing, logistics, insurance, mining, production - there's loads of possibilities for career development.
4. There's lots of greenery
People who have never been to Silesia tend to say there are only mines and factories. But that's not truth. When I invited over some friends from Northern Poland they were truly surprised we have so many parks, fields, trees and flowers in Silesia.
Take a look at the below photos - it's the area where we live at the moment (literally just over the fence). And it's not like we live in a village far away from civilization - Gliwice city centre is 20 minutes on foot from our house.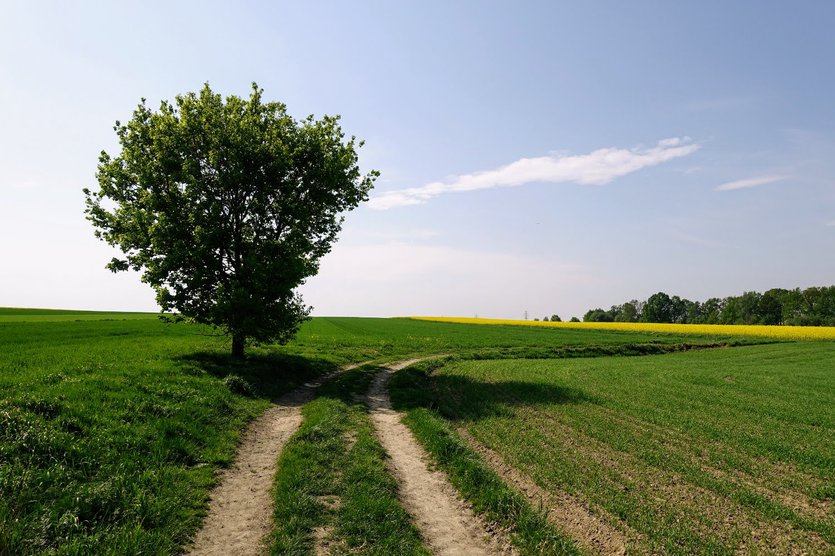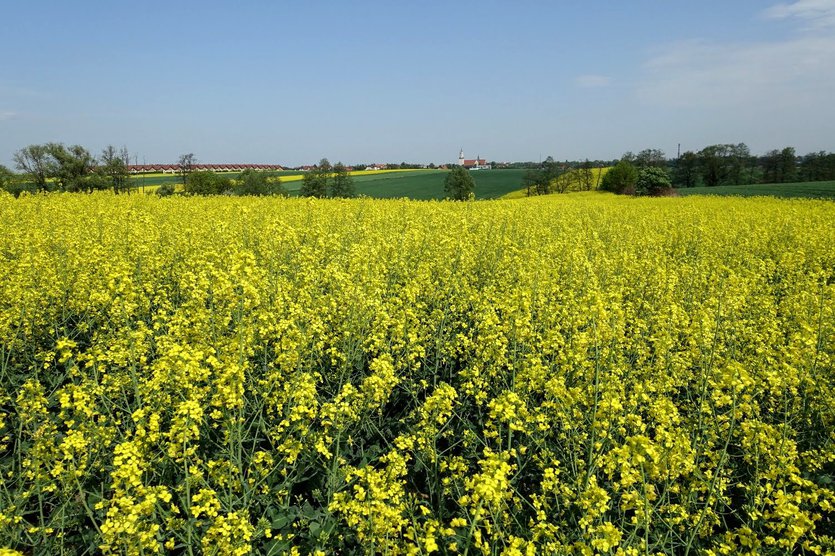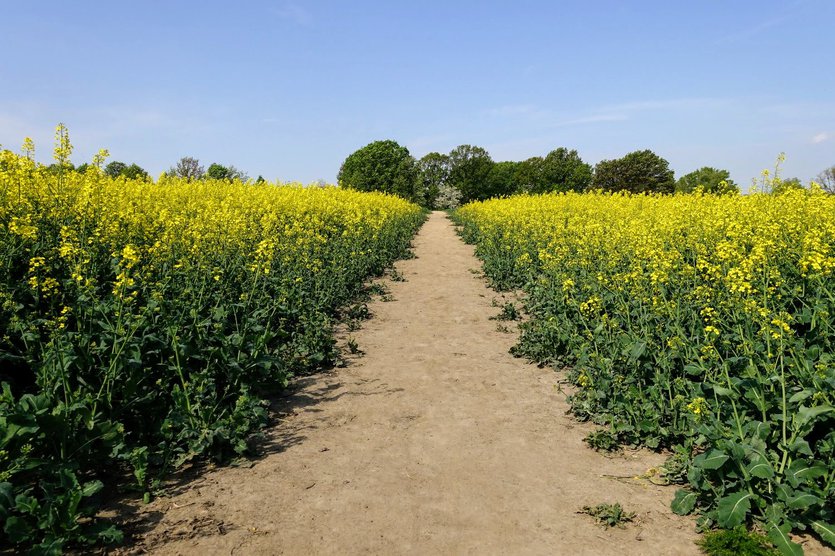 5. Mountains are so close
In the southern Poland there are numerous mountain ranges which are easily accessible, safe to hike and truly breathtaking. It is the southern Poland where are the best places to visit in Poland.
Nice trails, lots of mountain huts and awesome landscapes attract quite a lot of tourists, but it's still a great option to recharge your batteries (Silesian hustle and bustle can sometimes be too much).
6. Central Silesia is a conurbation
Conurbation is a weird word, but it describes Silesia perfectly. We call it GOP (Gornoslaski Okreg Przemyslowy).
It's actually the biggest industrial area in Poland. There are 19 towns which belong to GOP: Gliwice, Zabrze, Katowice, Bytom, Swietochłowice, Siemianowice Slaskie, Sosnowiec, Dabrowa Gornicza, Jaworzno, Czeladz, Mysłowice, Bedzin, Tychy, Ruda Slaska, Piekary Slaskie, Chorzow, Mikołow, Tarnowskie Gory, Knurow. They are all well-connected and commuting between those towns is very easy.
7. Many Silesians use local dialect
In Silesia there's a local jargon (which I use with delight whenever I can). If you're a foreigner learning Polish, you may find some Silesian words weird and wonder why they didn't teach you such basic words at your language course.
They didn't and they won't, but it's worth to learn at least a few common Silesian words, like "ja" - yes, "kaj " - where, "tytka " - paper bag, "durch " - all the time; and a few more. 😉
8. Air and water quality is low
Now less positive aspects of living in Silesia. Pollution of air is really bad here, one of the worst in European Union. The biggest problem is in winter when lots of people use coal to heat up their homes. Also, dense population, numerous factories and thousands of cars worsen air pollution.
Water also isn't very good and the majority of Silesians use water filters (if we didn't use water filter, we would need to descale the kettle at least twice a week).
9. Some neighbourhoods are rather dangerous
There are areas which you wouldn't want to stroll in after dark. Those are usually poor estates where people have too many children and prefer drinking rather than supporting their families. Also, you may not want to display your football preferences, as there are fierce fights between local football club fans (more accurately - local hooligans).

All in all, I like living in Silesia and feel a strong connection with this region. It may not be the prettiest area in Poland, but life here is comfortable and much easier than in Eastern parts of the country where poverty is still an issue.
For me, Upper Silesia is the best place to live in Poland. 💚