I really like my Minim Jam jacket . I've already been wearing it for 2 winters and I'm definitely satisfied with it

I've been using it both for skiing and hiking and the jacket always performed well.
I bought it at the beginning of 2014 in one of Katowice shopping centres. It was sales time so, instead of paying 1400 PLN (about 350 USD), I got this jacket for 900 PLN (about 220 USD). The price may still not have been very low but it was good bargain - women's Minim Jam jacket's worth the money and it looks like it's going to serve me for many years.
First of all, it's 100% waterproof .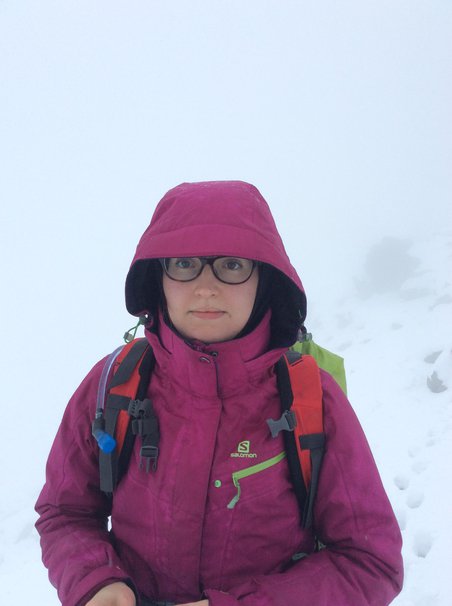 No matter if it was snowing heavily or raining - I never got wet from the outside. In addition, Minim Jam jacket protects well from wind and cold . I guess it copes well with harsh weather because of GORE-TEX membrane (very thin breathable fabric layer).
I tested it many times so I'll only mention here 2 most demanding tests Minim Jam jacket was subject to:
December hike in Bieszczady - a few hours in icy-cold strong wind and still I wasn't cold or trembling, no water got inside,
Skiing in Chopok - this mountain gets really nasty at the peak. The weather conditions were so bad I wasn't even able to see the piste. There was the strongest wind I've ever experienced. And the jacket coped well - I felt perfectly all right.
Another thing which I like about Minim Jam jacket is that it's light and comfortable . I was told the jacket had been produced using Motion Fit technology . Not being sure what that really was I read on manufacturer's website that " Motion Fit is Salomon's approach to pattern engineering and tailoring. We provide an articulated fit while enabling unlimited freedom of movement ".
Oh well, the jacket's just comfortable and I felt well wearing it both during skiing and hiking. Simply as that 😉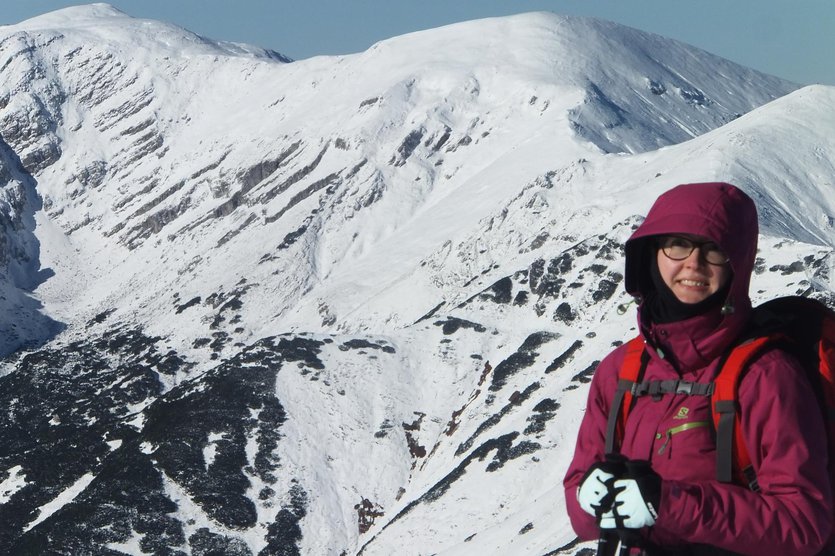 I also find this jacket very durable - I used it for 2 winters and it still looks brand-new. And I'm not a perfect skier - I experienced a fair amount of falls and tumbles while skiing.
Other things which I find useful in this jacket are: taped seams, goggle wipe in the pocket, inner stash pocket, zipped chest pocket, ski pass pocket on left arm, storm pocket, fixed hood, powder skirt.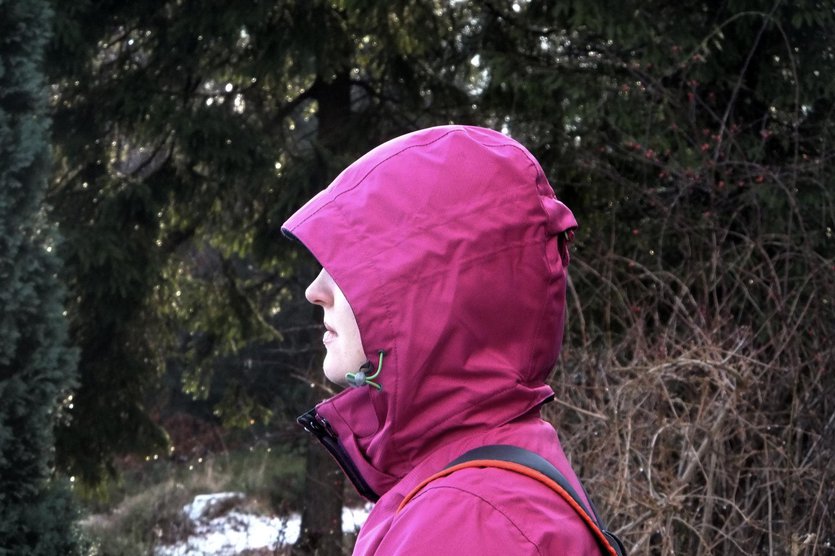 Now, for the disadvantages.
I think Minim Jam jacket could be a bit better at shedding the sweat. Maybe it's just me sweating a lot but I could definitely do with pit zips. Also, especially after intense physical activity, I felt that the jacket was a bit humid on the inside . Thanks to GORE-TEX membrane the moisture was gone quickly but perhaps not as quickly as I'd like .
To sump up, The Salomon Minim Jam women's jacket is well designed and gives good range of motion without being overly baggy. It gives you all the things you need from a good skiing jacket: it's water and windproof, light and comfortable. One thing which could be better is its face fabric - it might be durable and water resistant but compromises breathability.
Advantages of Salomon Minim Jam women's jacket:
100% water and windproof - GORE-TEX membrane
light
Motion Fit technology (that just means it's comfortable)
durable
sufficient amount of pockets.
Disadvantages:
no thumb loops to keep the snow and cold out
no pit zip
not enough breathability for a long hike.
If you feel I left out some useful information about the jacket, feel free to comment below or contact me directly here .